Wednesday, 15, May, 2019
With UNESCO world heritage status, French cuisine is celebrated as some of the best in the world thanks to national dishes such as Boeuf Bourguignon, Coq au Vin, and Confit de Canard. Regional delights are also plenty, especially in the Alps where skiers can indulge in the likes of Tartiflette and fondue! So, it comes as no surprise that France is home to many Michelin starred restaurants, and the French Alps are no exception! Visitors to a number of our resorts can make their stay even more special by dining in one of these unique establishments...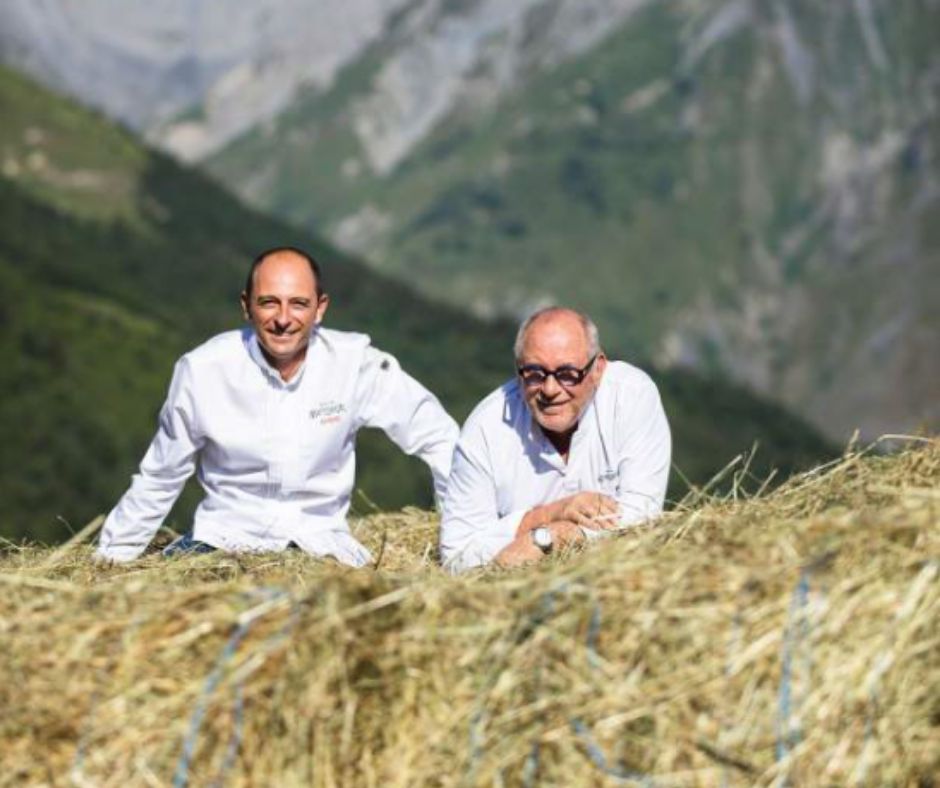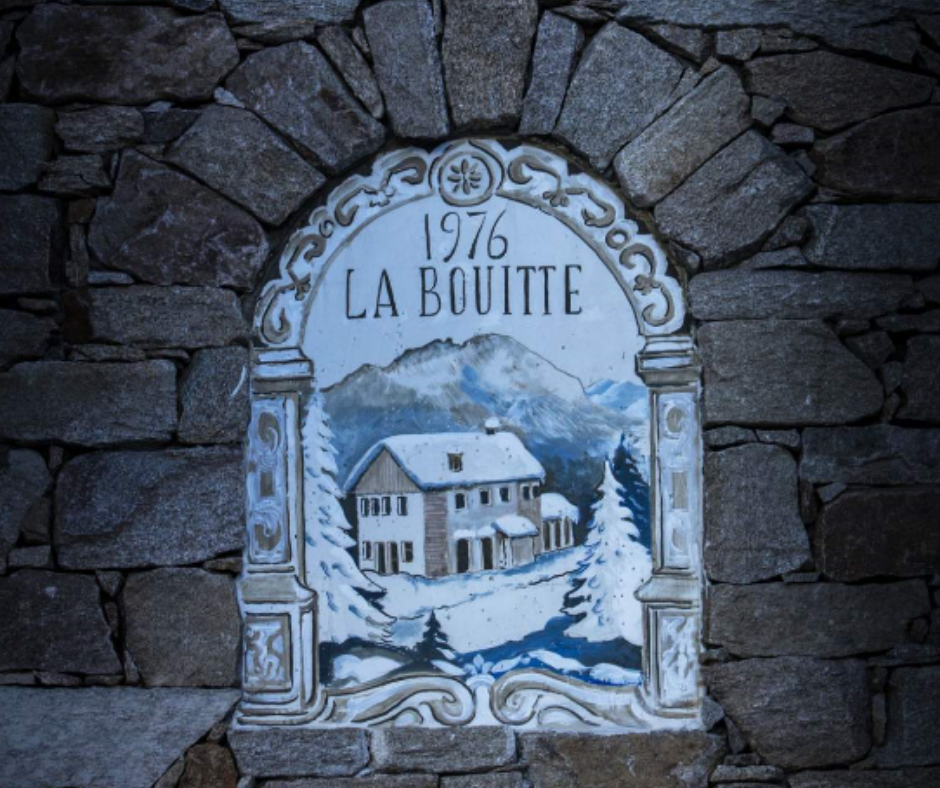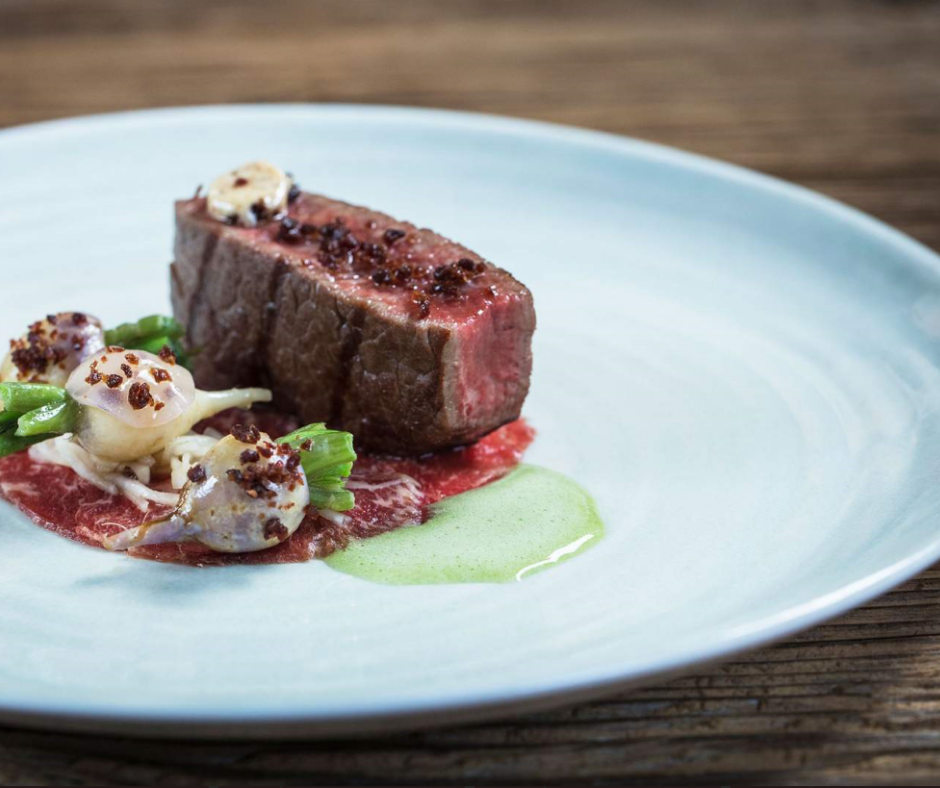 La Bouitte, St Martin de Belleville
The charming and unspoiled village of St Martin de Belleville serves as a perfect setting for the family-run hotel and restaurant La Bouitte in the nearby hamlet of St Marcel. This year-round farming village is full of character in a quiet location far from the madding crowds. Forming part of the large Les 3 Vallées ski area (up to 600km of piste) from St Martin you can ski to the pistes of other resorts, such as Orelle and La Tania, with Val Thorens, Les Menuires, Meribel and Courchevel available through our sister company Ski Collection and the valley spa town of Brides les Bains not far either . As well as fantastic skiing during the winter months, St Martin is also a great resort to visit in summer with up to 250km of marked paths for exploring the picturesque scenery and plenty of other activities and outdoor pursuits to try.
La Bouitte is a beautiful 5* hotel and restaurant originally built by René and Marie-Louis Meilleur and has remained in the family ever since. René and his son Maxime run the three Michelin starred restaurant together. Their renowned cuisine is inspired by the local area, and the use of fresh local flavours capturing the essence of the Savoie is the very foundation of their dishes. There is a good selection of set menus - the surprise menus known as the 'Carte Blanche', and à la carte dishes; the wine list is exceptional. The hotel and restaurant are now also accompanied by the La Béla Vya spa offering wellness treatments using the Meilleur Nature range of products made with extracts of local alpine plants.
La Bouitte is truly an unforgettable and luxurious place to stay in St Martin de Belleville!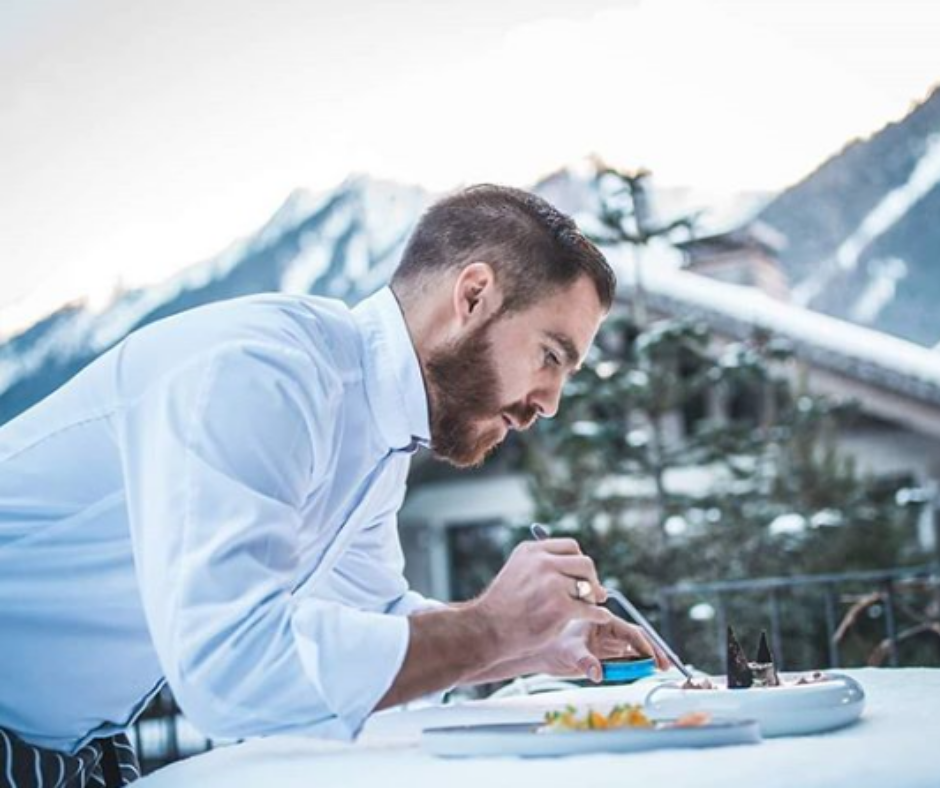 Hameau Albert 1er, Chamonix
The ever popular town of Chamonix is known for its variety of shops and restaurants, which includes the 2 Michelin starred Albert 1er. Situated at an altitude of 1035m (with a top height of 3864m), Chamonix is in the north-westerly part of the Alps known for its close link to Mont Blanc, and just 15km from the Swiss border. The Chamonix Valley is also seen as a mecca for expert skiers and off-piste enthusiasts, with access to five separate ski areas including the nearby resort of Les Houches. One of the most visited natural sites in the world, Chamonix is a destination to be enjoyed all year round with great hiking opportunities and breath-taking views in summer from the viewing terraces of the Aiguille du Midi.
The Hameau Albert 1er two-star Michelin restaurant, awarded since 1999, offers an exceptional gastronomic experience. The menus are centred around Alpine flavours and delicacies, with an emphasis on sourcing ingredients locally - whether it's fish from Lake Leman to snails from the Mont Blanc region. With over a 115-year history, the hotel and restaurant have remained in the hands of the same family, with their first Michelin star earned back in 1967! Perrine Maillet-Carrier and her husband Pierre Maillet have continued the family legacy at Hameau Albert 1er, with the restaurant itself now run by head chef Damien Leveau. With a great selection of menus to choose between (including a regional taster menu) and an extensive complementary wine list, this renowned restaurant is sure to be the highlight of a visit to the area!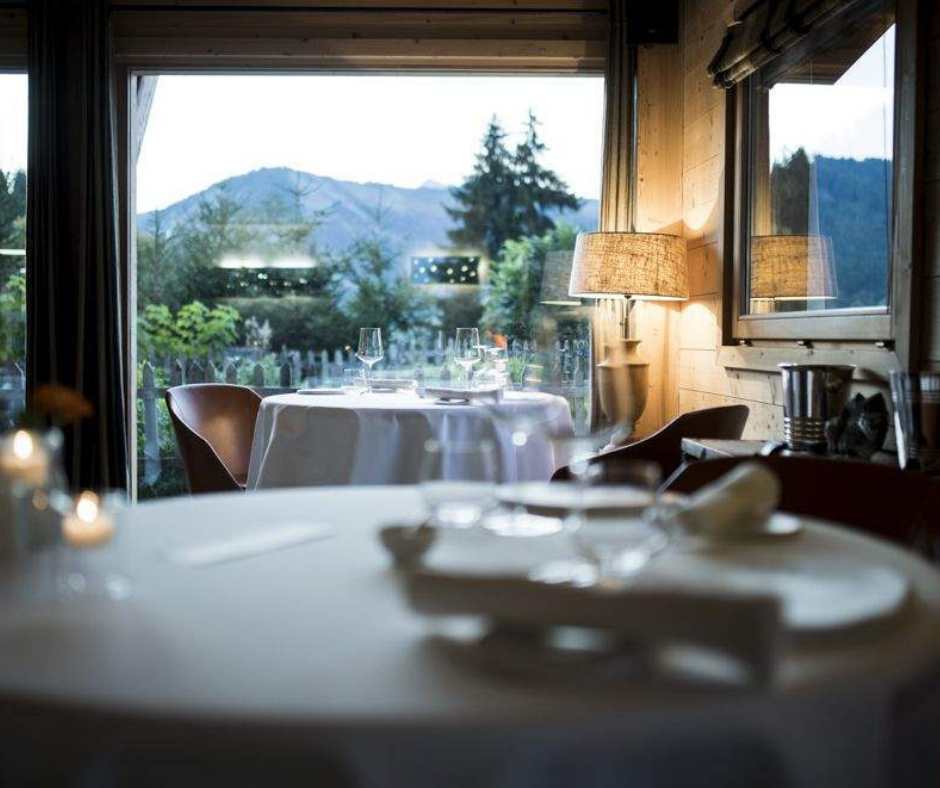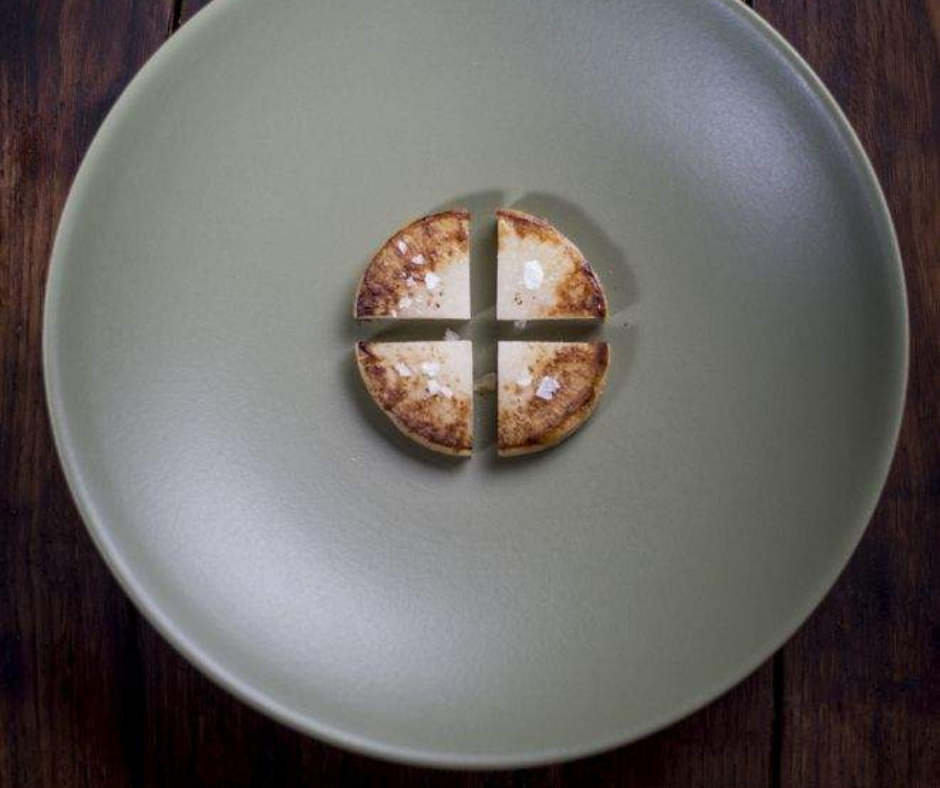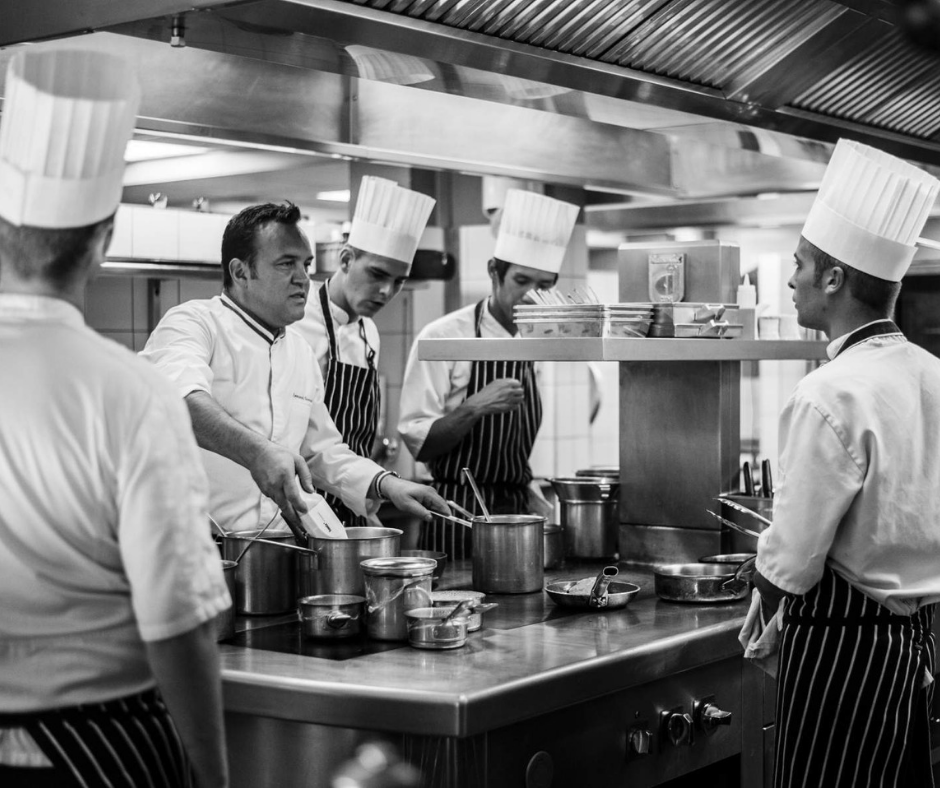 Flocons de Sel, Megève
The beautiful town of Megève found in the Mont Blanc & Chamonix Valley is well-known for its chic and fashionable shops and restaurants, so it comes as no surprise that it is home to a 3 Michelin starred restaurant! A perfect destination for skiers and non-skiers alike, Megève has a lot to offer visitors. The well-linked resort is set in the heart of the Evasion Mont Blanc ski area, with up to 445km of piste to take advantage of. Off the slopes, the town has a beautifully preserved pedestrianised medieval centre, with narrow cobbled streets, a pretty church, horse-drawn sleighs, a weekly market, an open-ice rink. Megève is also great for an active holiday in the summer months, with plenty of marked paths to explore in the surrounding area perfect for a hike or bike ride.
Emmanuel Renaut, owner and head chef of the famed Flocons de Sel restaurant earned his 3rd Michelin star in 2012 and is also a holder of the prestigious Meilleur Ouvrier de France title (Craftsman of France). The restaurant itself can be found just outside of the town in an exceptional natural setting with glorious views of the surrounding mountains. Emmanuel's experience in classical and modern gastronomical arts has resulted in a refined and inventive menu. The choice of creative courses includes dishes with typical alpine flavours, using well-sourced fresh and quality produce, and paired with some of the finest wines of France. Diners can choose between a tasting menu or à la carte, with a very reasonably priced menu available at lunchtime.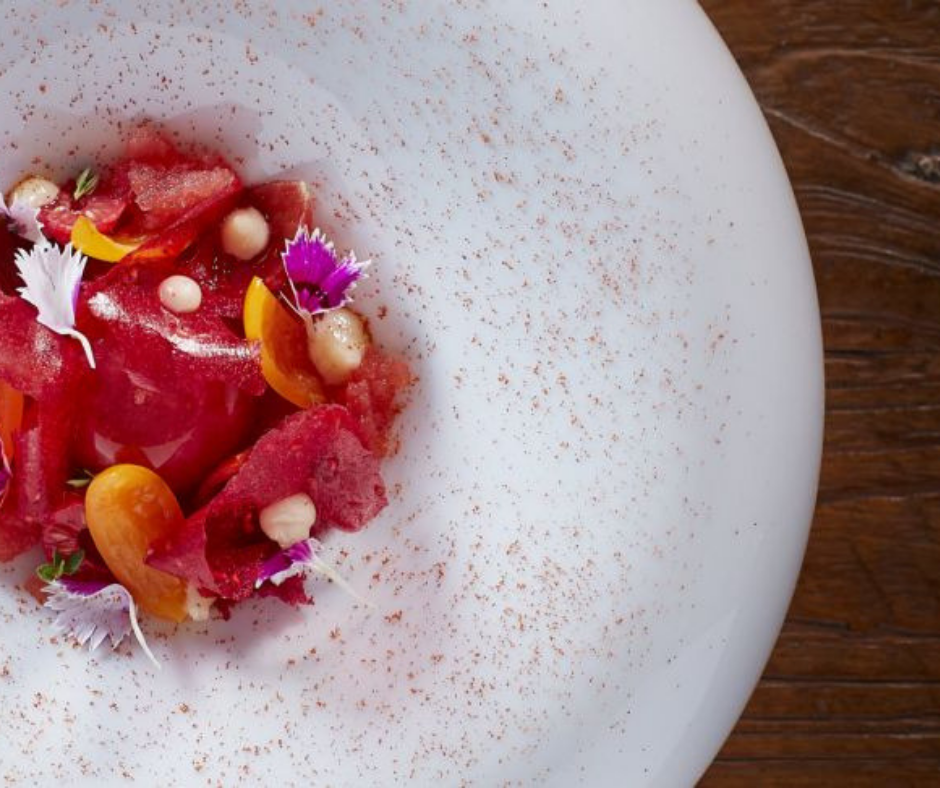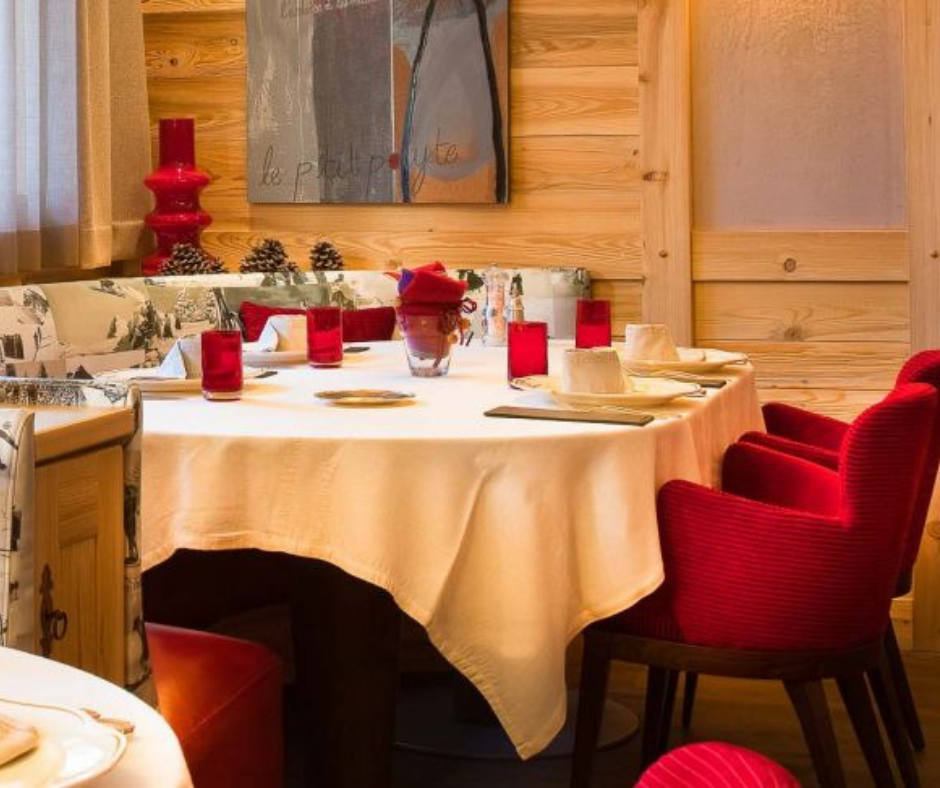 Le P'tit Polyte, Les Deux Alpes
With internationally renowned high-altitude skiing, a great snow record and a fantastic choice of après-ski activities, Les Deux Alpes is a brilliant resort for all abilities! This easily accessible resort (only 1-hour transfer from Grenoble airport) is located in the picturesque Dauphiné region of the Alps, and in France's third-biggest ski area - the Isère. Les Deux Alpes also has access to one of the largest glaciers in the Alps, making it Europe's largest summer-skiing area! This year-round family-friendly resort has much to offer visitors, from extensive off-piste opportunities to a heated outdoor swimming pool, a wonderful range of activities for all ages, alongside plenty of bars, nightclubs and quality restaurants.
Le P'tit Polyte is the one-star Michelin restaurant located in Les Deux Alpes and forms part of the family-run Chalet Mounier Hotel & Spa. The ever-popular restaurant was named by the owner Aban Mounier and pays homage to his grandfather and father. With a warm welcoming atmosphere in an intimate setting, Head chef Mathew Hegarty invites diners to experience his ambitious and creative gourmet menu. With experience in other Michelin-starred establishments, Mathew has brought his skills to the Alps and delights guests with his imaginative recipes that achieve the perfect marriage of flavour and texture. Le P'tit Polyte offers a good choice of menus, including a 'discovery' menu, a 'suggestion' menu, and a 'voyage' menu in addition to the à la carte options. This busy establishment is open Tuesday to Saturday evenings from 7.45 to 9pm, and advance booking is highly recommended!
There are a number of other wonderful Michelin starred restaurants to choose from in the French Alps;
In Megève there is the two-starred restaurant Le 1920, and one-starred restaurants La Table de l'Alpaga and Prima.
In Saint Gervais there is the one-starred restaurant Le Sérac.
In Tignes there is the one-starred restaurant Ursus.