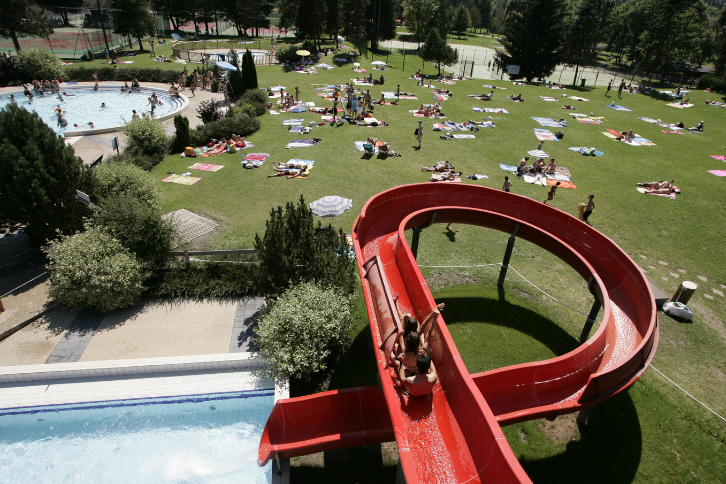 Wednesday, 11, April, 2018
The French Alps are renowned for their skiing, but during the summer months they make a great base for watersports activity holidays!
Watersports in the Mountains: Manmade Watersports Areas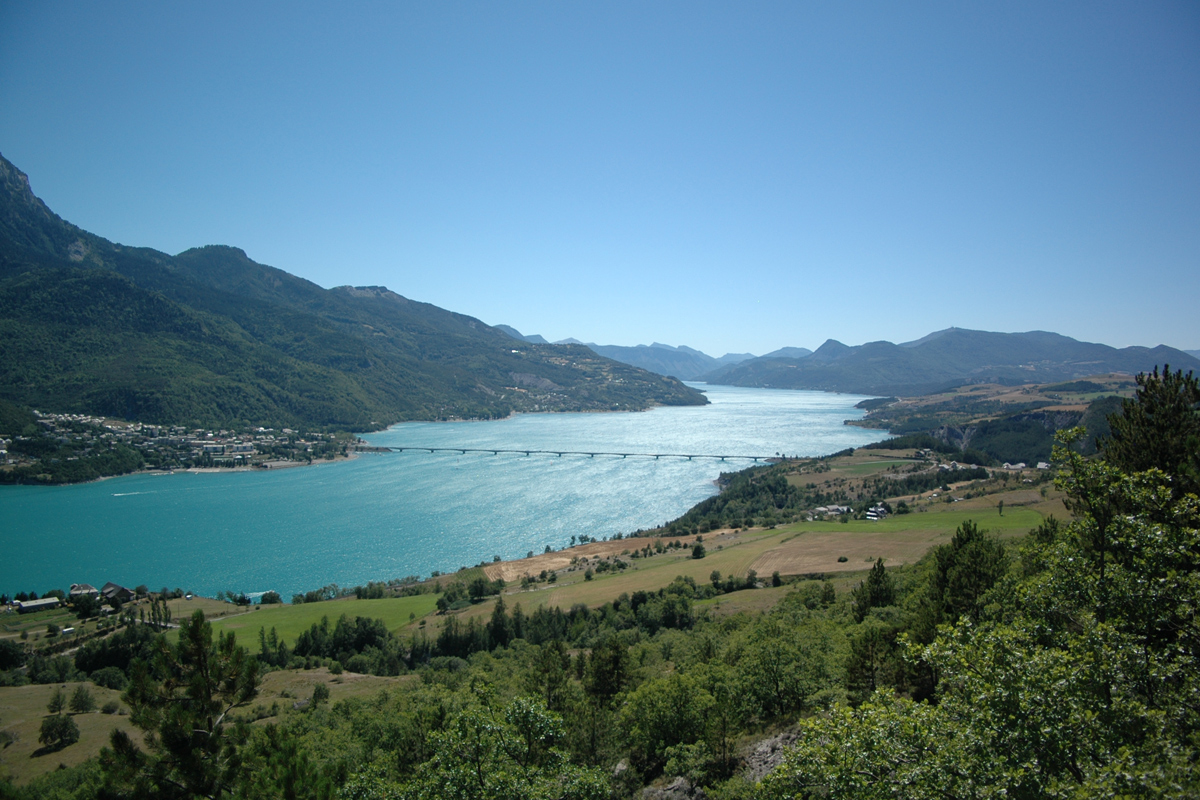 1. Lake Serre-Ponçon
Lake Serre-Ponçon in the Southern Alps, which was artifically created from a dam. The water temperature is around 24°C, perfect for a range of activities such as kayaking, windsurfing, stand-up paddle boarding, wakeboarding, waterskiing and tubing. Although there are many unsupervised areas of the lake, there are lifeguards at the three commercial beaches: St Michel, Embrun and Crots.
The nearest resort to Lake Serre-Ponçon is Briançon.
2. Lac de Tignes, Tignes
Lac de Tignes is a 25-hectare lake in the heart of the Tignes Val d'Isere area. The popular resort has its own watersports centre which offers sailing on Hobie Cats (catamarans) or sailing dinghies. There's also canoes, kayaks, stand-up paddle boards and pedal boats to hire! For adrenaline seekers there's also the hot jumping slide and the lake jumping ramp!
Watersports in the Mountains: Family-friendly Swimming Spots
Many of our summer resorts have developed local bathing facilities, which make great activity bases for spontaneous holiday days-out with the children. Here are a few of our favourites...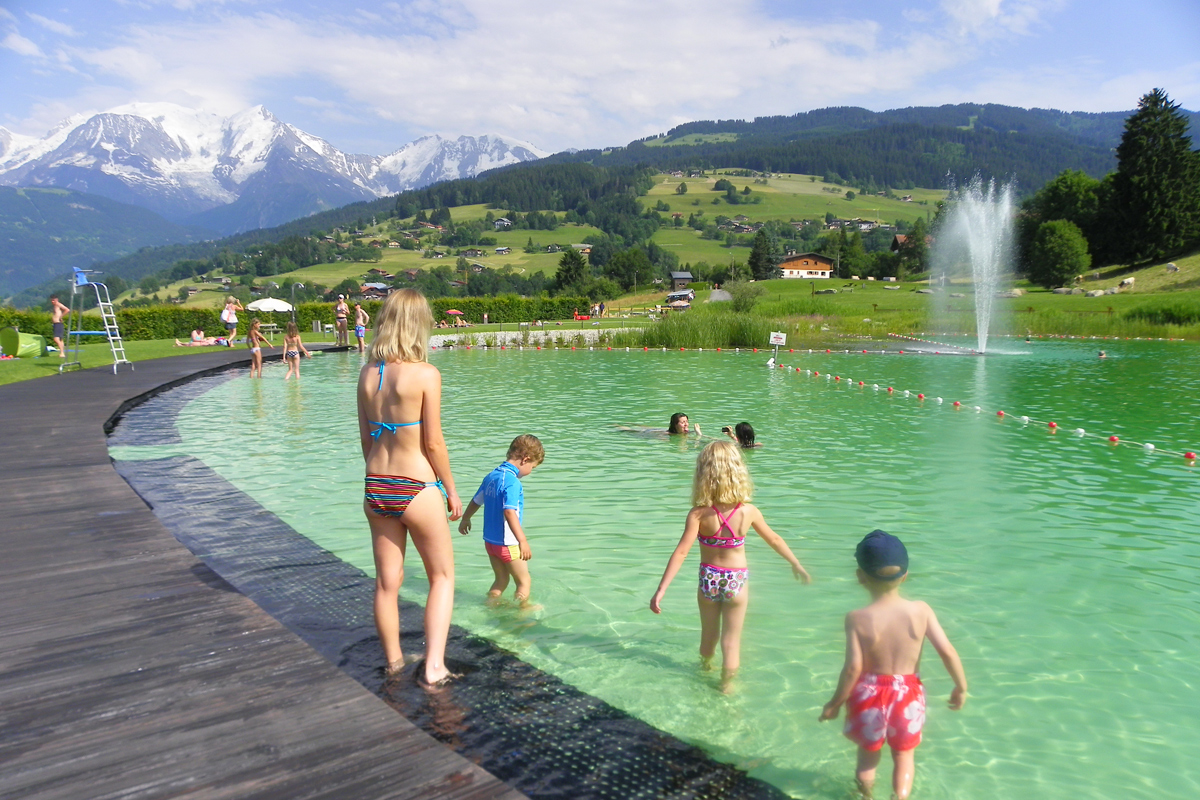 1. Plan d'eau Biotope, Combloux
Combloux is a traditional Savoyard village with medieval fountains, old rustic buildings, traditional farmhouses and wooden chalets, which faces Mont Blanc.
Plan d'eau Biotope is an ecological lake, ideal for family swimming in an amazing setting. The design of the lake ensures high-quality water which is always kept warm. The lake itself is surrounded by a grass area and next to a restaurant. It enjoys a stunning view of the Mont-Blanc massif.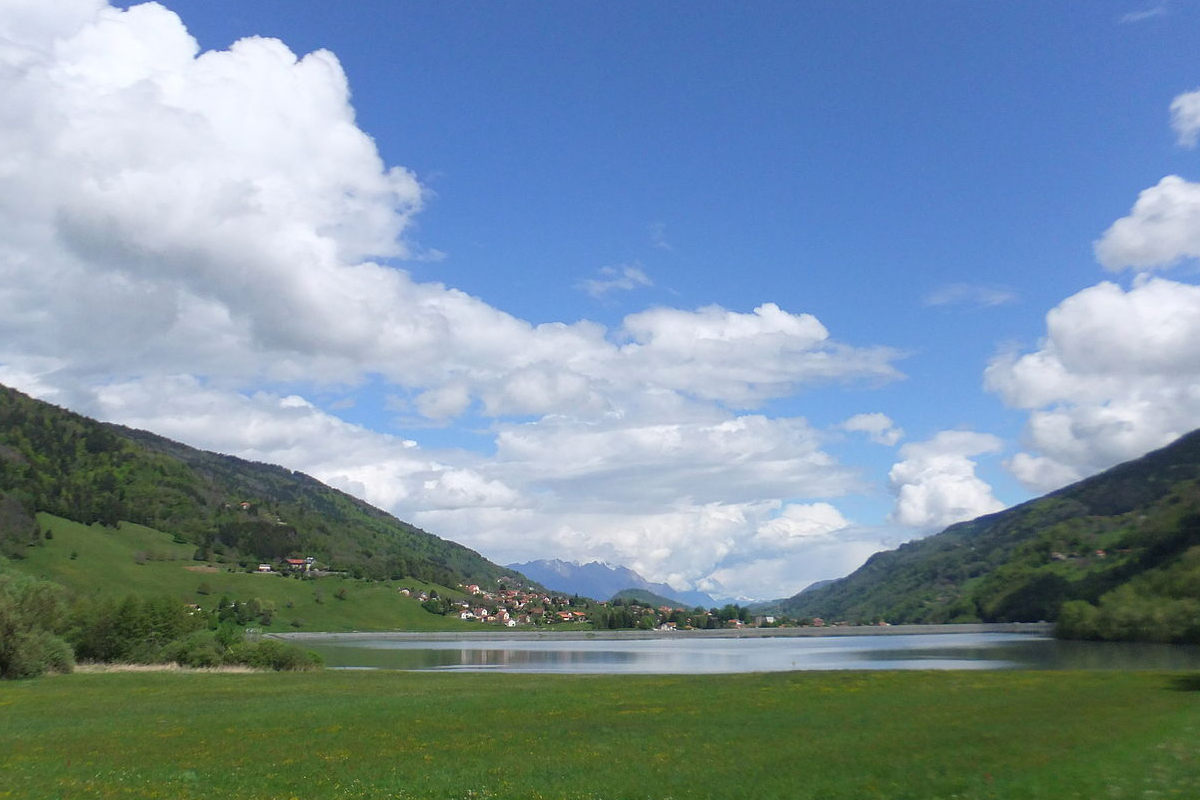 The lake, situated between Albertville and Mégève, is ideal for swimming and relaxation. It makes up part of the Arrondine leisure centre with its various sporting facilities and children's play equipment. It's set in a leafy corner of the area.
3. Lac aux dames, Samoens
Lac du dames is actually two lakes which form part of the outdoor swimming complex part of the Samoens leisure centre, covering about 10 hectares. There's three pools for swimming and a slide.
Other family facilities for outdoor activities within the centre include tennis courts, an adventure trail and even a paragliding point. There's also an on-site restaurant.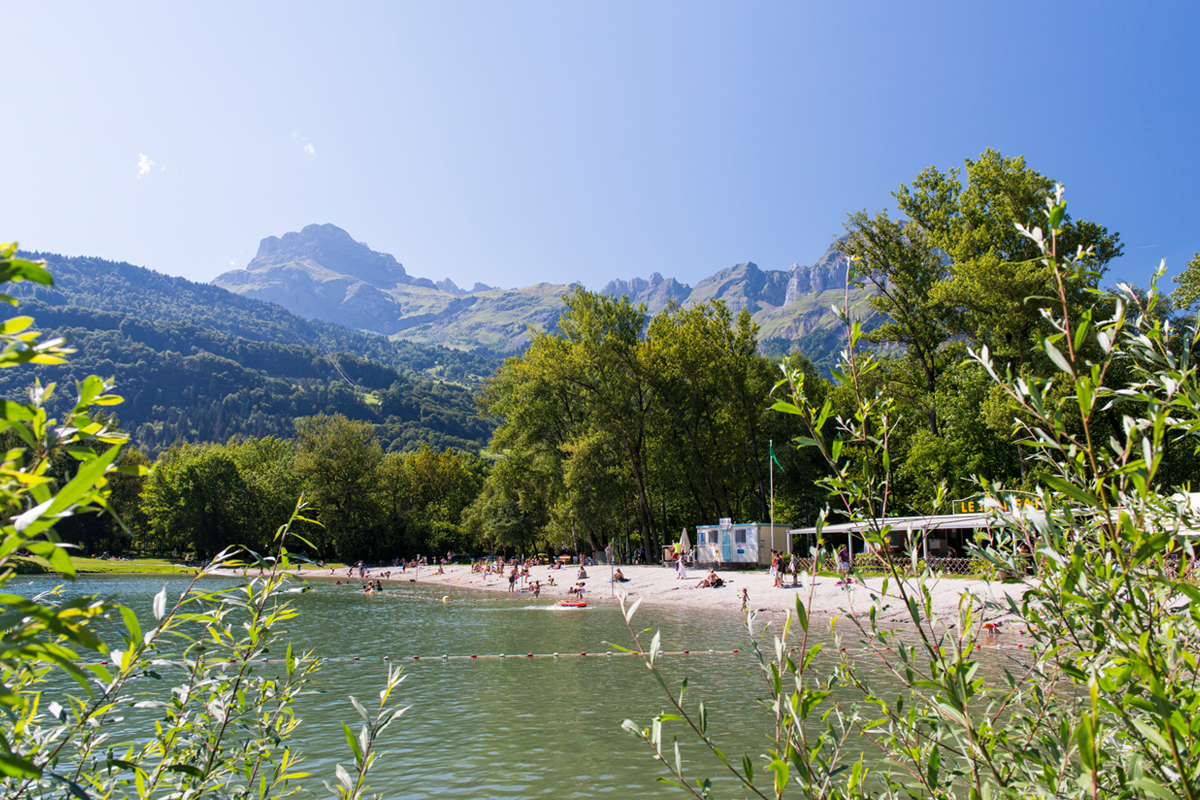 4. Lake des Ilettes at Sallanches
Officially known as 'Base de Loisir des Ilettes', les Lacs des Ilettes actually consists of three lakes. Le Lac de Baignade, the middle lake, is reserved for swimming during July and August and has lifeguard supervision. This lake has a small beach, grassy areas with picnic tables, BBQs, showers and Le Transat restaurant.
Lake des Ilettes is inbetween the Grand Massif and Mont Blanc areas.
Watersports in the Mountains: Natural Lakes
There are four natural lakes large enough for a variety of watersports.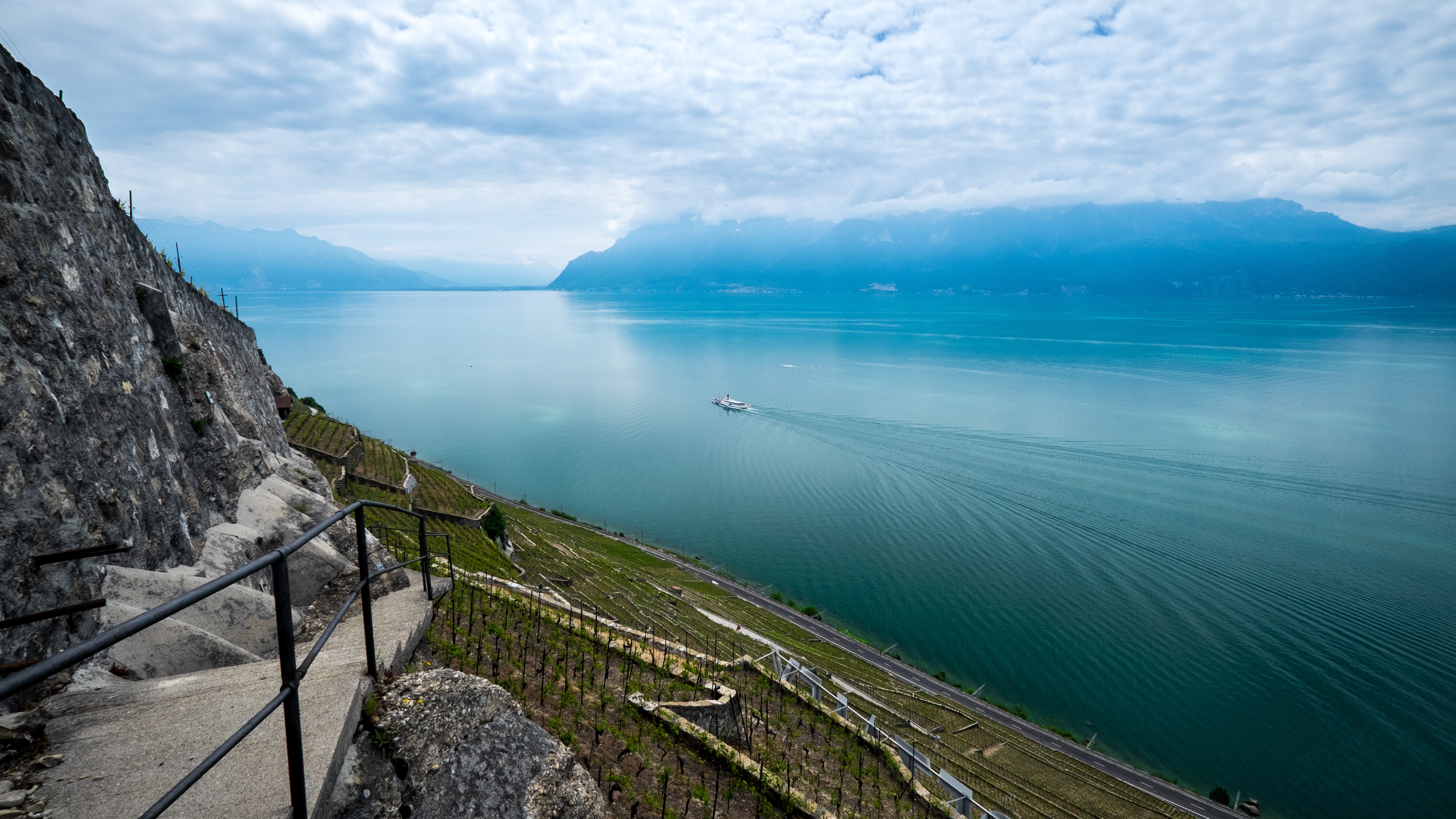 1. Lake Geneva (Lac
Léman

), Geneva

One of the largest lakes in Europe, on the border of France and Switzerland. Lake Geneva is near the Portes du Soleil region which features the resorts of Chatel, Les Gets and Morzine.

Lake Geneva has three beaches, you can also enjoy casual cruising, speed boats for tubing and water skiing, jet skis, kayaks, paddleboards and other watersports.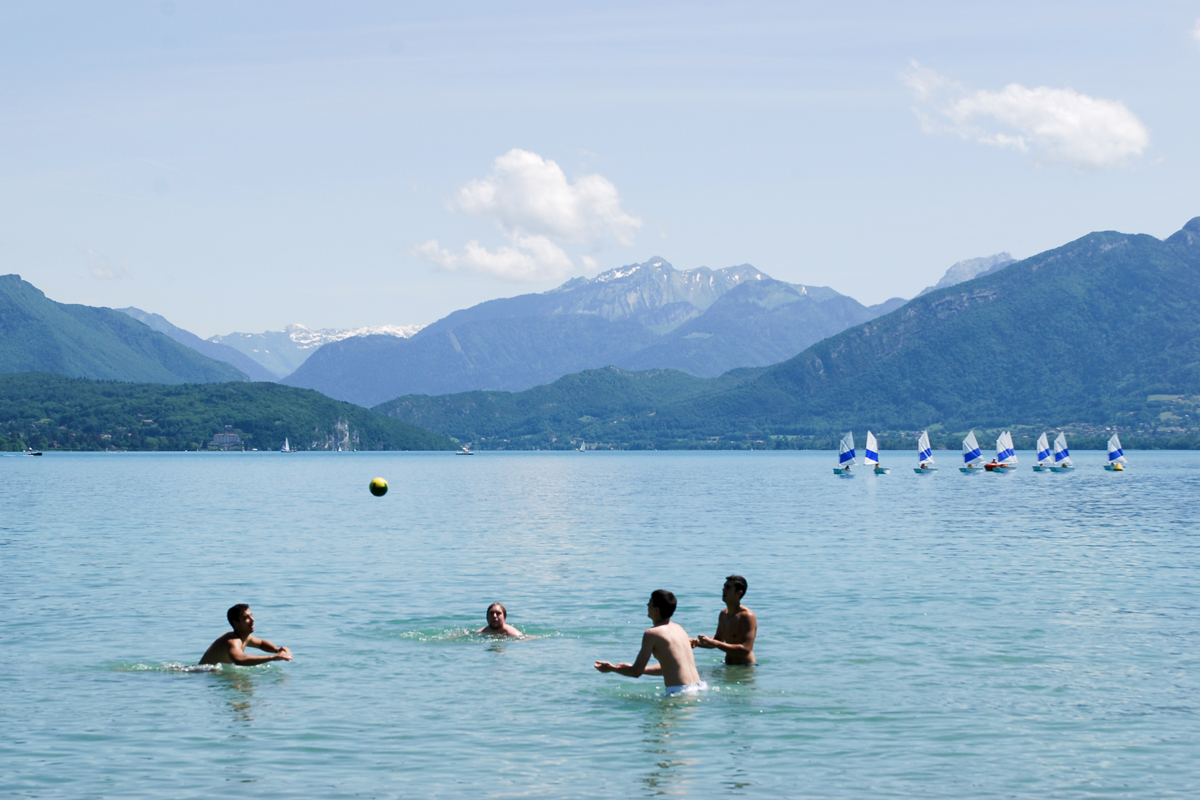 2. Lake Annecy, Annecy
The gem of Annecy is just south of Lake Geneva near the resorts of Annecy Mountains including Le Grand Bornand and La Clusaz, but we also offer accommodation around Lake Annecy itself. 
Lake Annecy is internationally renowned for its beautiful landscape and for the fantastic quality of the water in the lake which, thanks to the efforts made to protect it for over 50 years, is now the purest in Europe. It's home to many sports including wakeboarding and fishing, it also has 11 supervised beaches for swimming.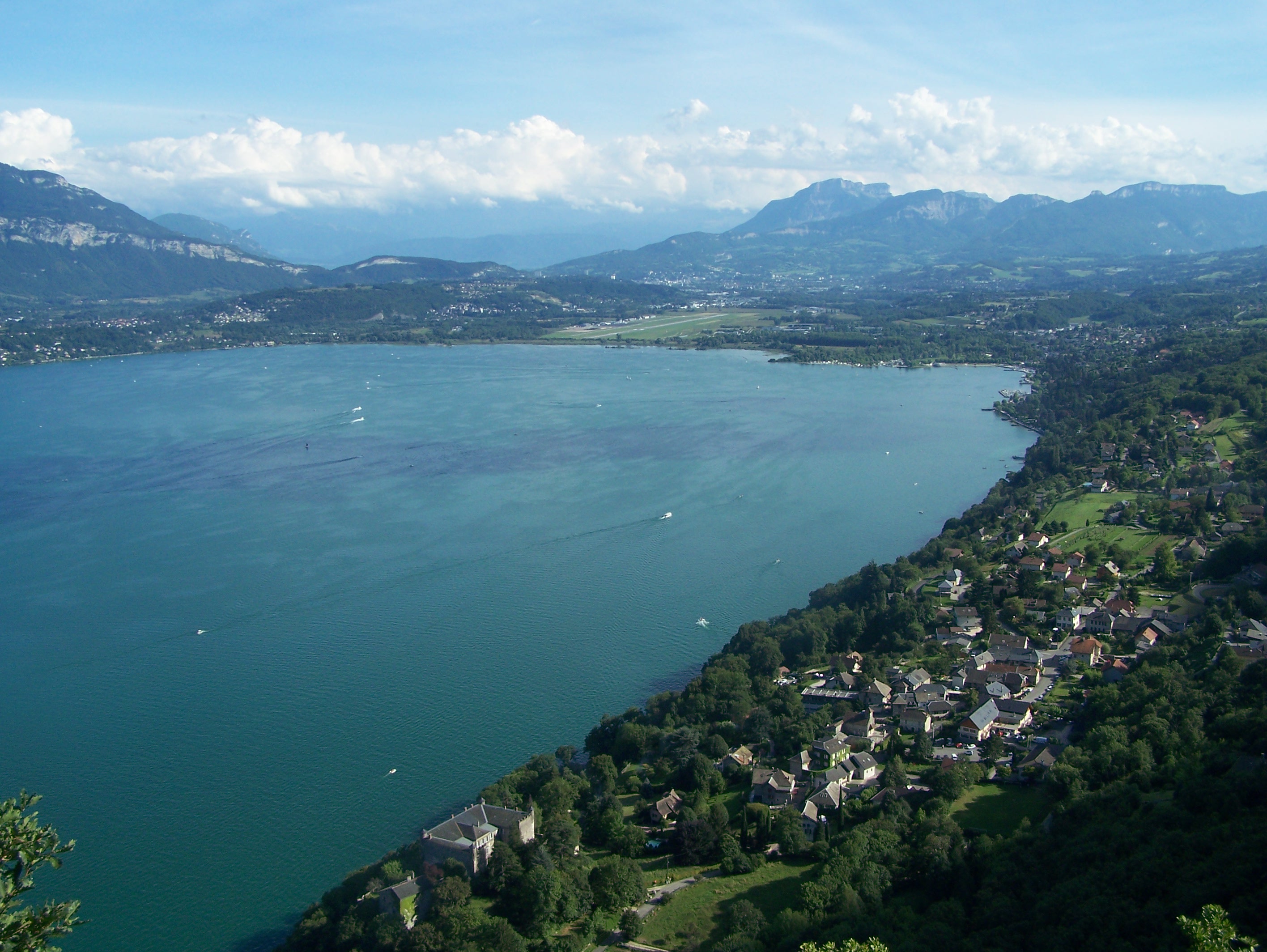 3. Lake du Bourget (Aix les Bains)
Under two hours drive from Bourg Saint Maurice in Paradiski, but also driveable from Notre Dame de Bellecombe in Val d'Arly.
Lake du Bourget is generally in the early 20°Cs over the summer. It has several beaches for swimming and there's also sailing, water skiing and scuba diving on offer.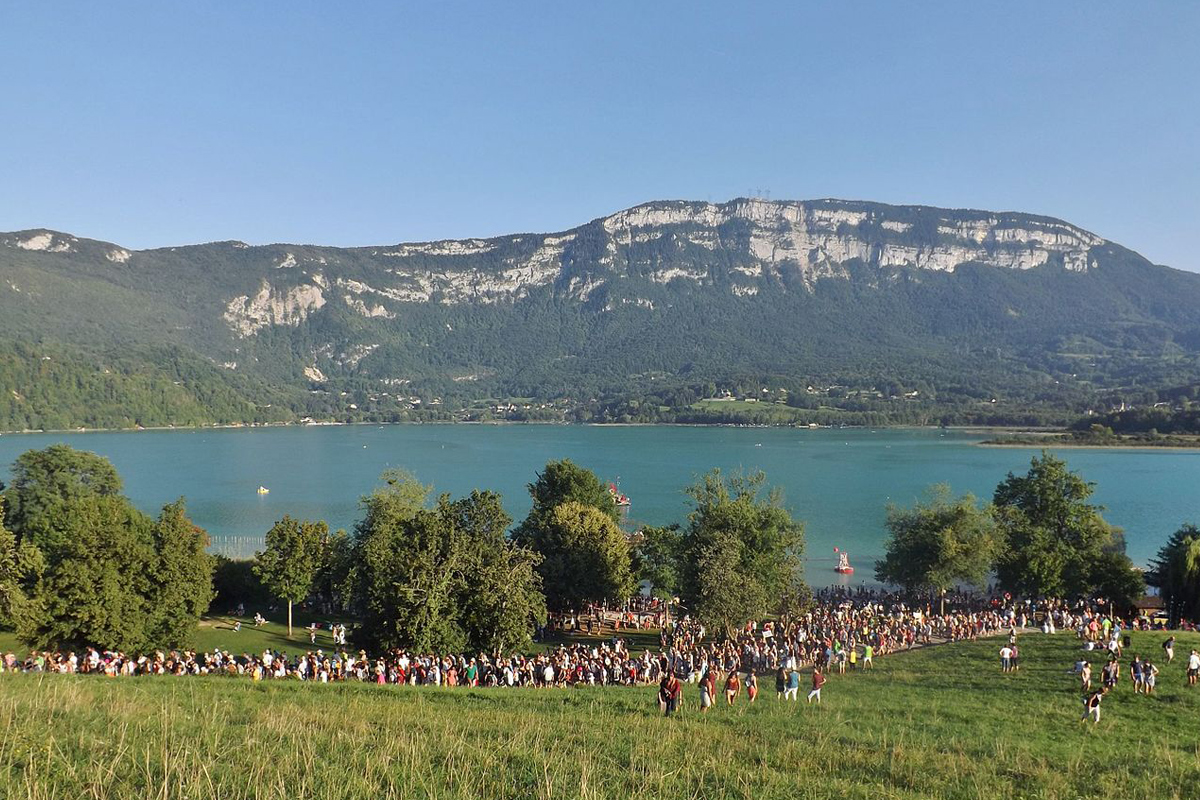 4. Lake Aiguebelette near Chambery
A good summer stopover between Lyon Airport and the Alps, or between Calais and the Alps if you're driving.
Lake Aiguebelette, a protected natural area and Natura 2000 site, is one of France's warmest natural lakes. Swimming is only permitted from beaches where a lifeguard is present and motor boating is prohibited.