Tuesday, 23, June, 2020
Yes, you can ski in the summer as well as in the normal winter season! Here's our mini guide to skiing the French Alps glaciers during the summer months. 
Trade in your swimsuit for your skis and enjoy the sunshine as well as your snow sport of choice. Summer skiing is ideal should you want to hone your skills and work on your technique, ready to welcome in the new winter season. This year, the glaciers open between June and August. 

Where can I ski in summer in France?
Tignes and Les Deux Alpes offer some of the best glacier skiing in Europe. Ski in the morning and spend your afternoon trying water sports or exploring the local area, relaxing on terraces or eating the local cuisine.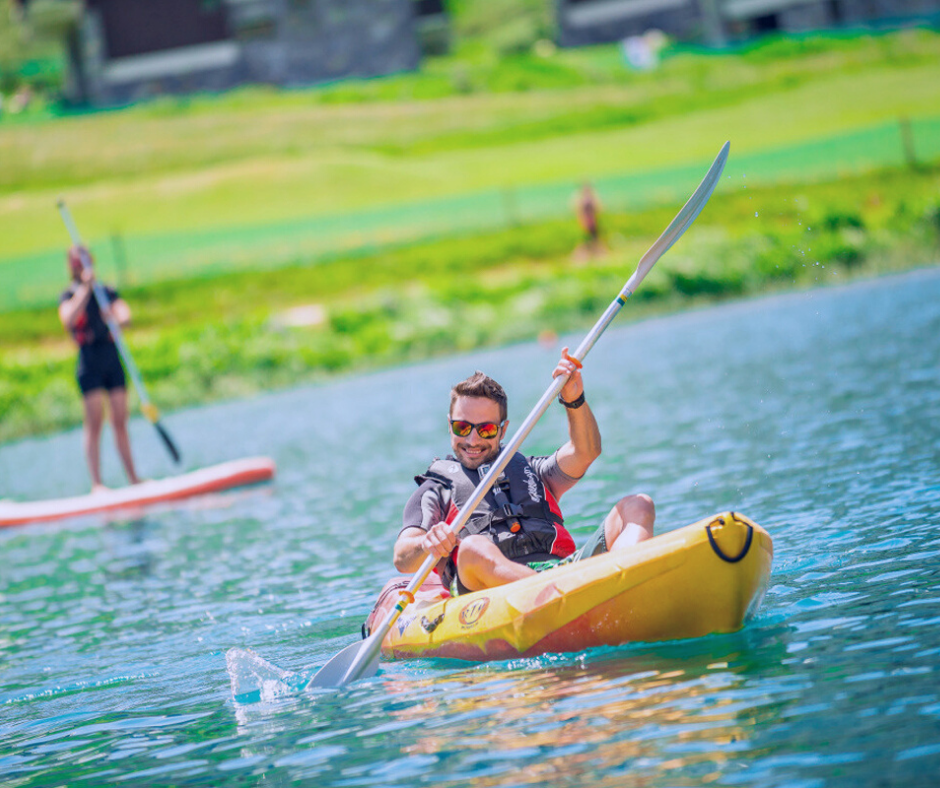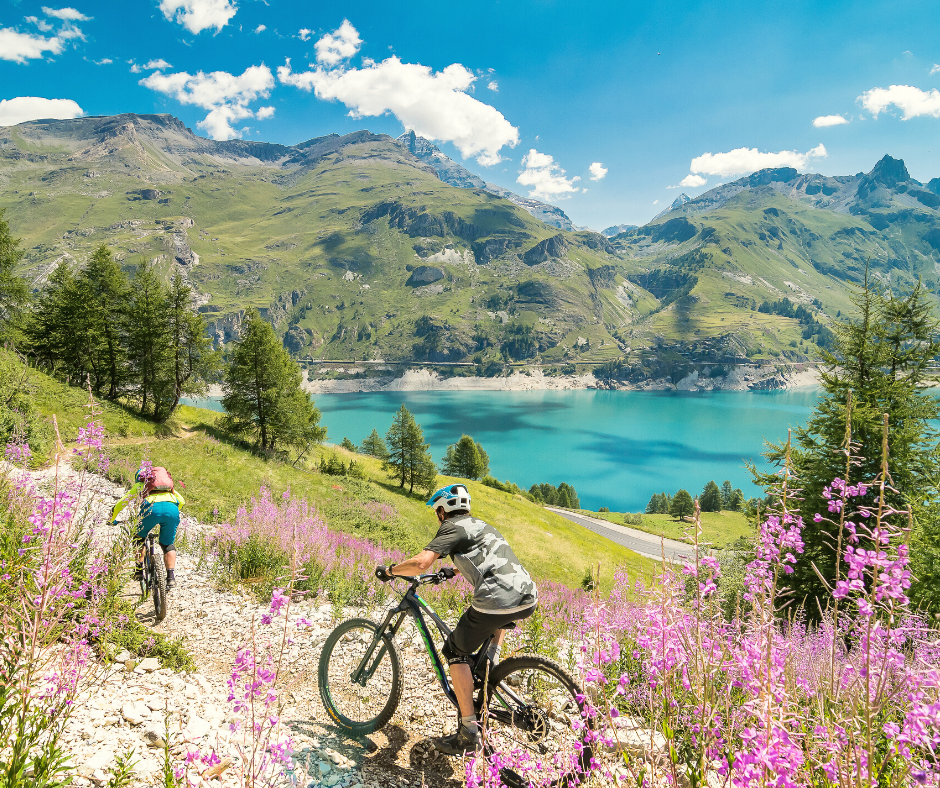 Summer skiing in Les 2 Alpes
Les Deux Alpes is home to another French Alps glacier and offers some of the best summer skiing on the largest skiable glacier in Europe! There's 30km of slopes located between 3200m and 3600m, accessible to all levels: with runs for intermediates and advanced riders as well as a dedicated beginners ski area. The glacier also has a great snowpark with jumps/tricks suited to differing levels - BigAir bag, slopestyle, superpipe, rails, and a halfpipe.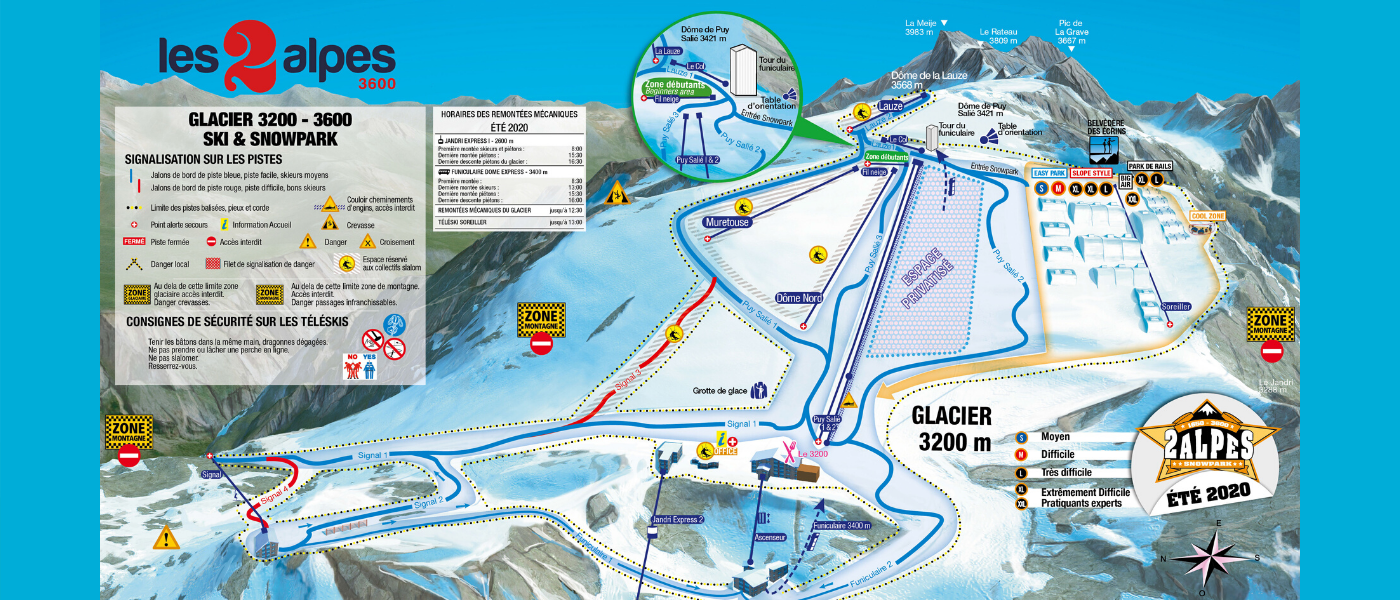 Les Deux Alpes glacier opening dates 2023:   28/05/23 - 17/06/2023
The opening of the glacier for summer skiing is scheduled for 28th May (closing 17th June, depending on snow conditions) - the opening of the lifts for hiking and mountain bikes is 17th June 2023 (closing date early September) 
There are 9 lifts for access to the glacier in Les Deux Alpes, including; a funicular, drag lifts, chair lifts, and gondolas, which are all usually open between 8am to 12.30pm each day.
For the most up-to-date information on summer skiing and lift pass prices in Les Deux Alpes, visit the Tourist Office site.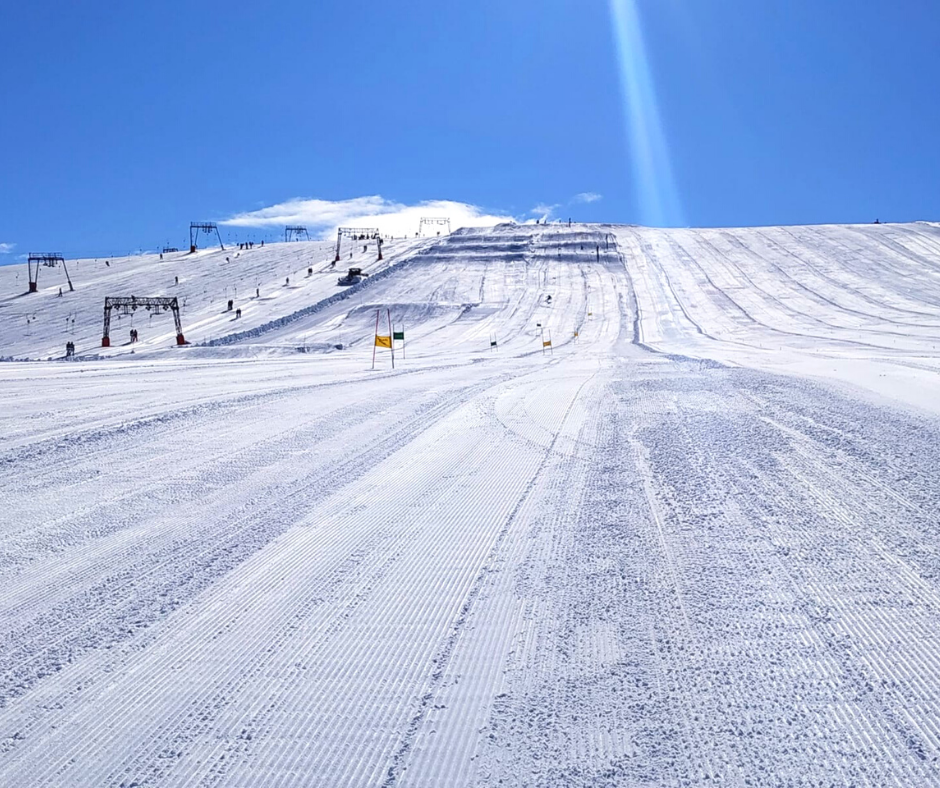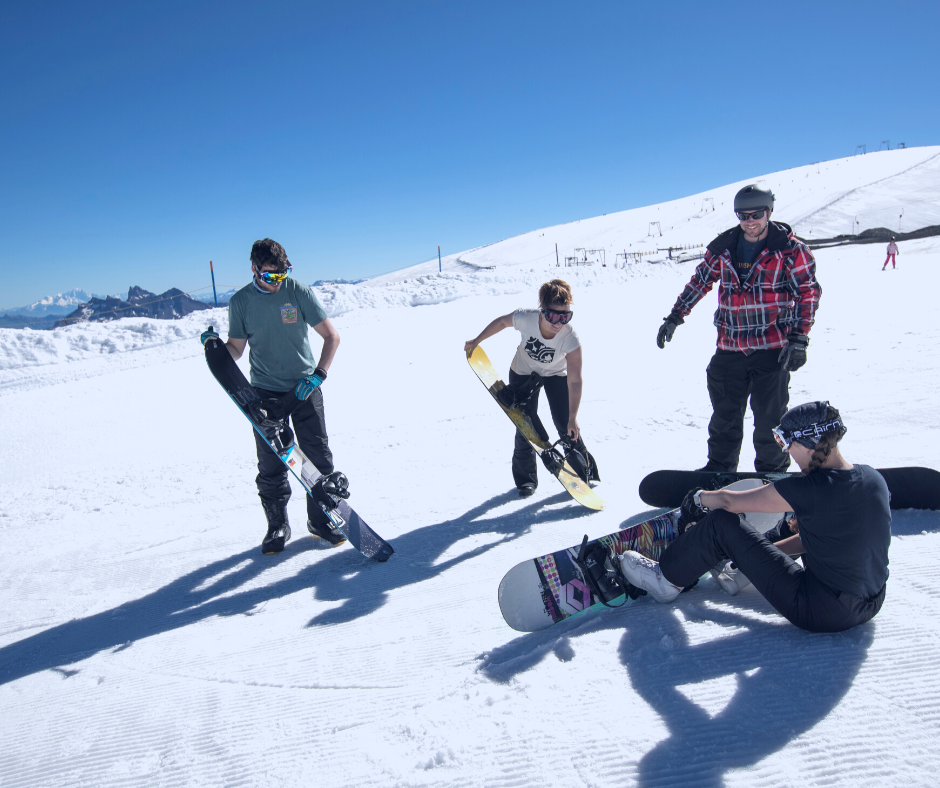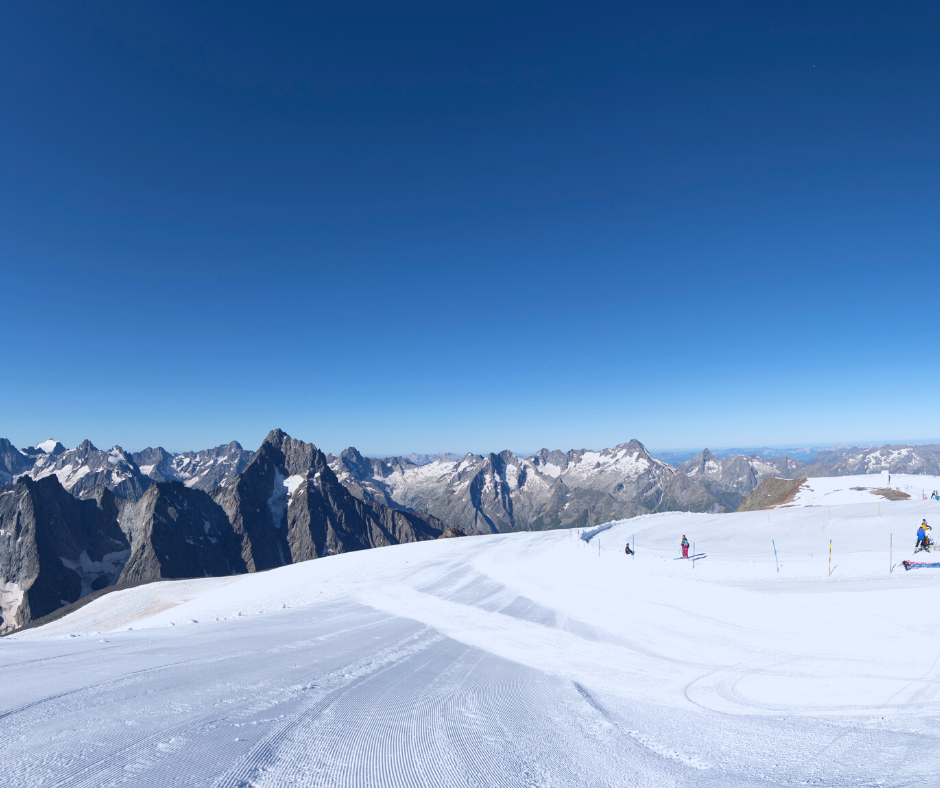 What else can you do in Les Deux Alpes in summer?
Bike Park
There is plenty to do in Les Deux Alpes and the surrounding area during the summer and similar to other popular French Alps destinations in the summer months, Les Deux Alpes has an extensive network of bike trails, including specified routes for e-bikes (arguably one of the best ways to explore the mountains). 
There are 4 different sectors of the park: Vallee Blanche, Jandri, le Diable, and Venosc, with 91km of runs in total between 3200m and 950m altitude (a 2300m verticle drop). Les Deux Alpes is also well-known for its annual Mountain of Hell MTB race, in which competitors dare to bike down an ambitious freeride descent from 3200m altitude!
Visits
There is plenty to see in Les 2 Alpes too! How about a visit to the Grotte de Glace (ice cave) at 3425m altitude! Or perhaps take in a view from the epic platform at Belvedere des Ecrins Skywalk - the 7 metre platform stretches out from the Soreiller summit at 3400m over the valley (Vallee de la Selle) with an incredible 1400m vertical drop below you! We'd also recommend a visit to the pretty alpine village of Venosc, which is linked to Les 2 Alpes by an 8-minute gondola. The village is authentically beautiful, with cobbled streets, old chalets and a church dating back to the 14th century. The village is also known to host a number of events throughout the summer, including an annual village festival (take a look at the Les 2 Alpes events section), which is well worth a visit!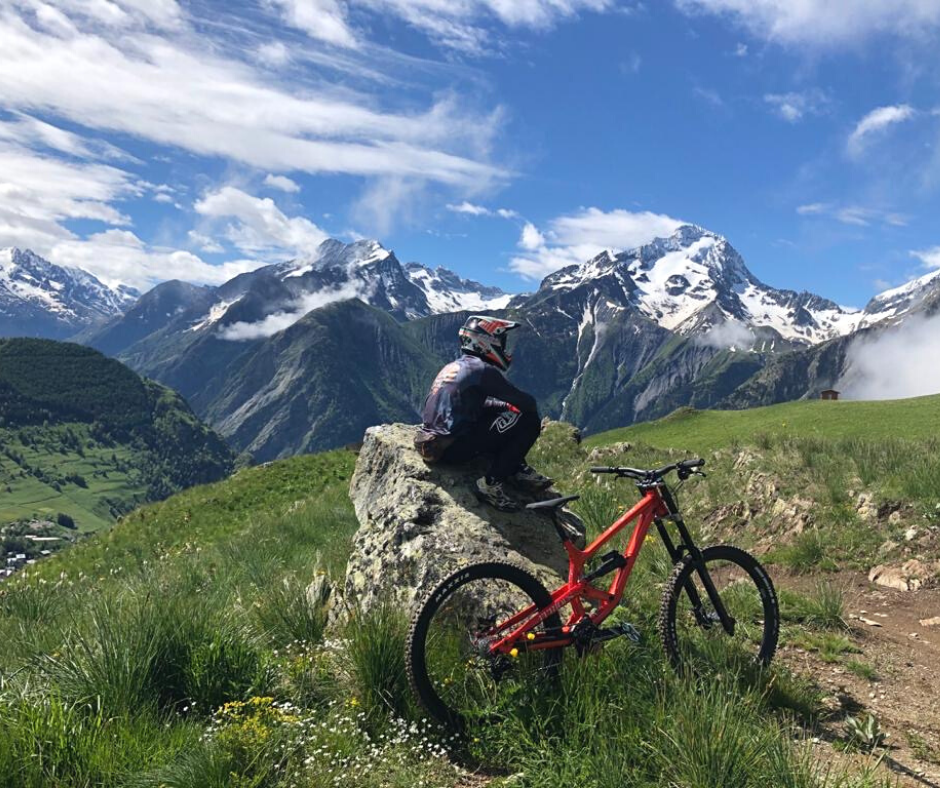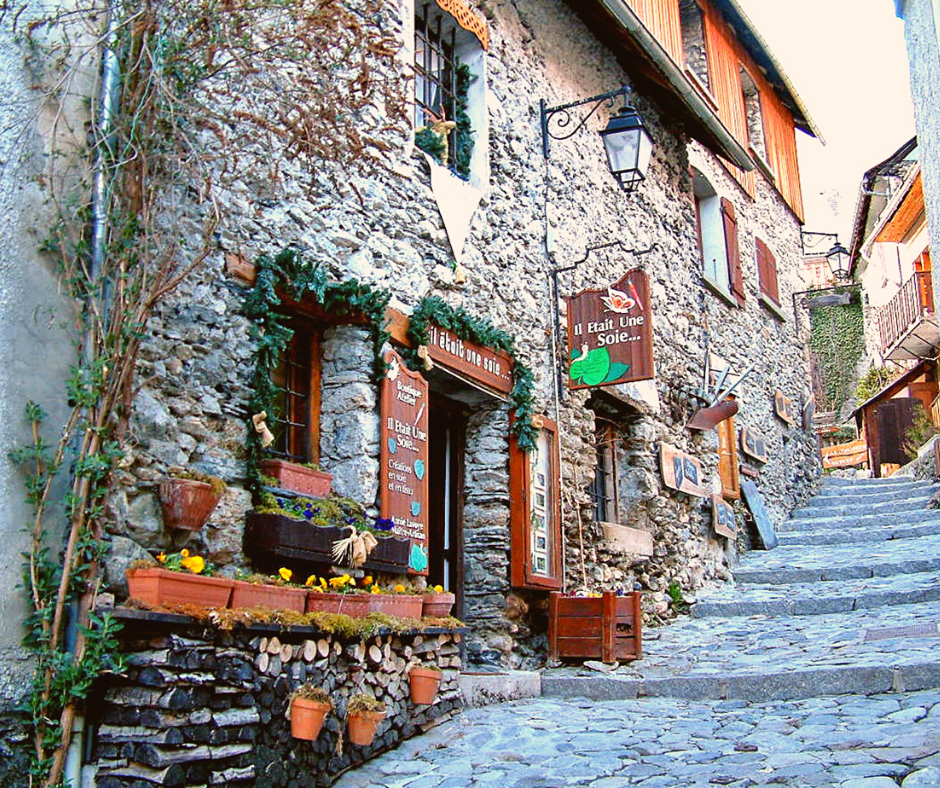 Do get in touch if you want to know more about summer skiing in the Alps! You can call our Alpine Experts on 023 9283 9310,
or

email your enquiry. If you already know where you want to go you can also

 

request a quote

 

from us.
Keep up to date with all the latest French Alps summer news, events, and offers
 

with our newsletter, and follow our social channels on

 

Facebook,

 

Instagram, and

 

Twitter.