Tuesday, 30, May, 2023
Lyndsey headed to Montgenèvre in March with her family and a group of 17 friends, including Yulia from our team. Here's her insider tips...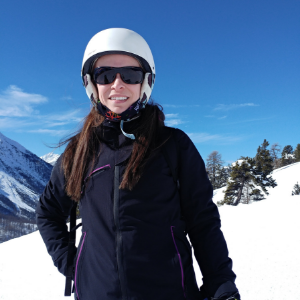 We headed to Montgenèvre, and decided to fly. We flew from Gatwick to Turin with BA, and then organised a transfer to take us to resort. The transfer company (organised via Peak Retreats, of course) was really good - professional, friendly and comfortable. It was a seamless journey even though we had three under-fives with us! 
Inside Tip: Buy water and snacks at the airport (in departures UK side, as it's cheaper) so you have something on hand for the transfer. I also recommend you pack a travel pillow!
Montgenèvre is located on the French/Italian border and has been a favourite destination for mountain lovers since the 19th century. It offers snowsure conditions despite its sunny position. The resort sits at a pretty impressive 1860m with a resort top height of 2650m. I loved Montgenèvre. The resort really is so convenient; we found everything we needed close by. It's also flat which was an added bonus having the children with us. The Sherpa mini-market has everything you'll need. The one near Dolines even has a takeaway rotisserie! 
I loved sitting on mountain restaurant terraces and enjoying the sun and the view! If you buy champagne they put on music and bring out sparklers, much to the delight of our party! The best place for après ski was Graal - great atmosphere. I also learned how nice bombardinos are at 10am - at a small piste side café on the run down into Italy. 
We stayed in Le Napoleon, a 4-star luxury residence in the heart of Montgenèvre village. It is ideally located opposite the ski slopes and the huge "front de neige", only 100m from the ESF ski school. Everything is right on your doorstep. The reception are is lovely - we took our drinks there and enjoyed sitting by the fire while the kids played with the toys in the play area. It's nice to see the reception/lobby areas being so well utilised. Also, the staff were amazingly friendly and laid back. I would happily stay in Le Napoleon again. 
Insider Tip: If you're skiing later in the season, head up to Les Gondrans at 2455m. It's north facing and there are some brilliant challenging runs that run parallel to each other. 
If you have any questions about Montgenèvre or anything you have read here, give our Alpine Experts a call on 023 9289 0960, or email them on reservations@peakretreats.co.uk