Monday, 16, April, 2018
Francesca from the Peak Retreats team chose the French village resort of Les Carroz d'Araches for her own ski holiday in March. Read about her week spent exploring the Grand Massif ski area and indulging in Alpine food with her mum.
Getting to the Alps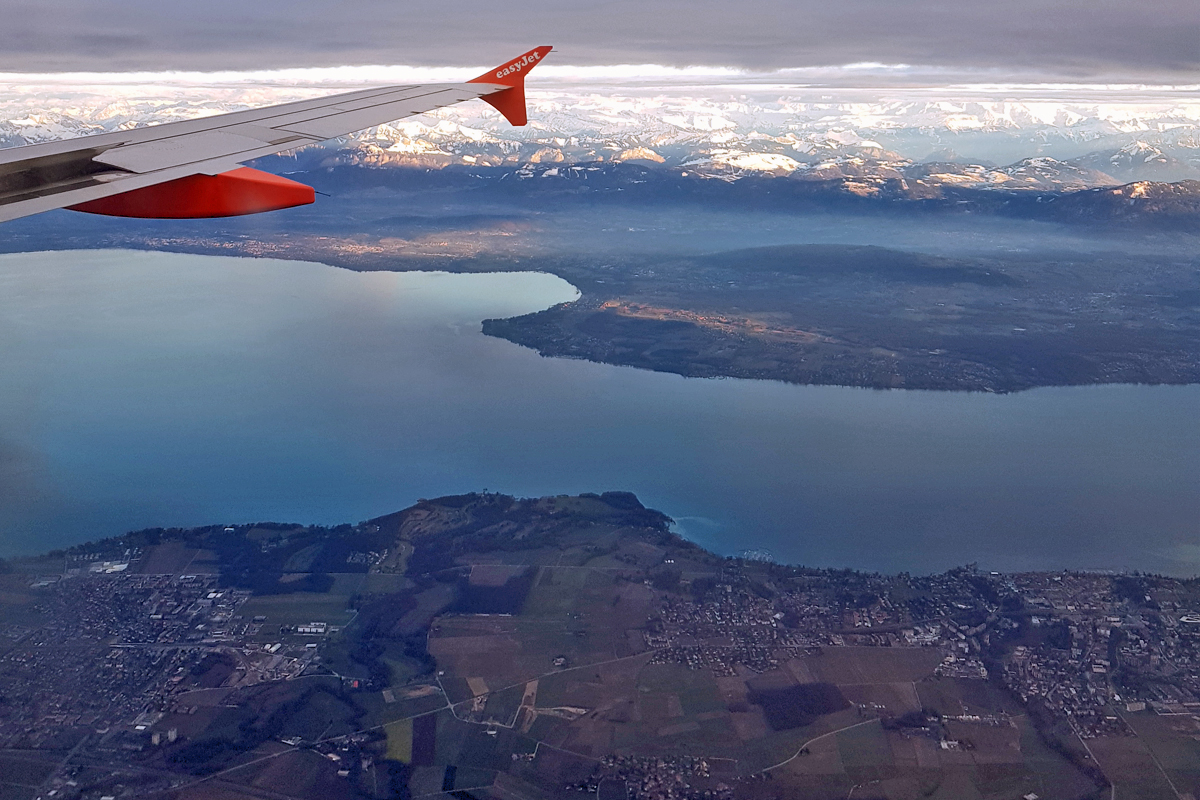 It was nice to have different travel options, I liked that we weren't limited. On this occasion, we chose an accommodation-only package, booking our flights to Geneva with EasyJet. There were lots to choose from between Gatwick to Geneva so that was easy. We'd recommend getting an earlier flight as we didn't have any time to collect our ski gear etc. that evening and we had lessons at 9am the next morning… but you live and learn!
We booked our taxi transfers from Geneva through Peak Retreats. We were a little nervous about opting for a shared transfer – would we get to the resort on time? However, they were very easy to find within the airport and everything went really smoothly.
Where to stay in Les Carroz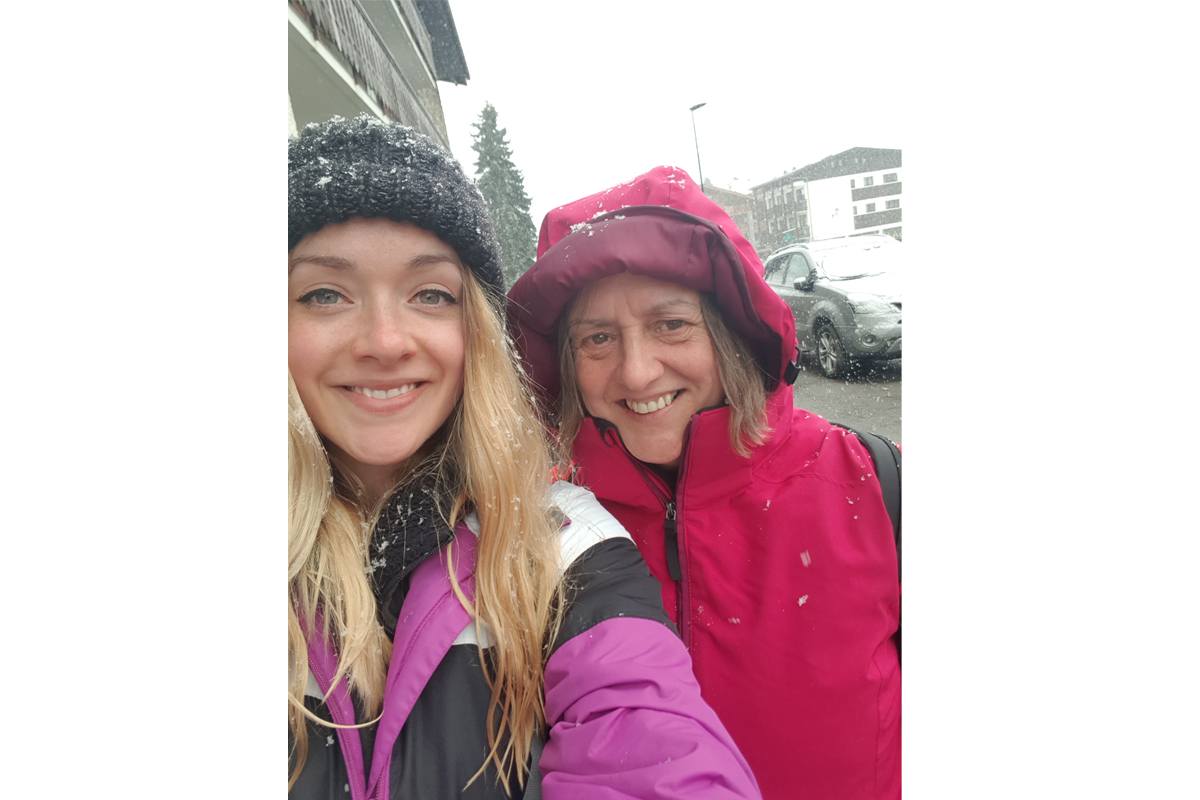 Village resorts are definitely for us. They're homely, they're friendly, everything is easy to get to – it just feels like a home away from home, you feel like you 'fit in'.
Les Carroz had a really pleasant atmosphere that's hard to describe but easy to love.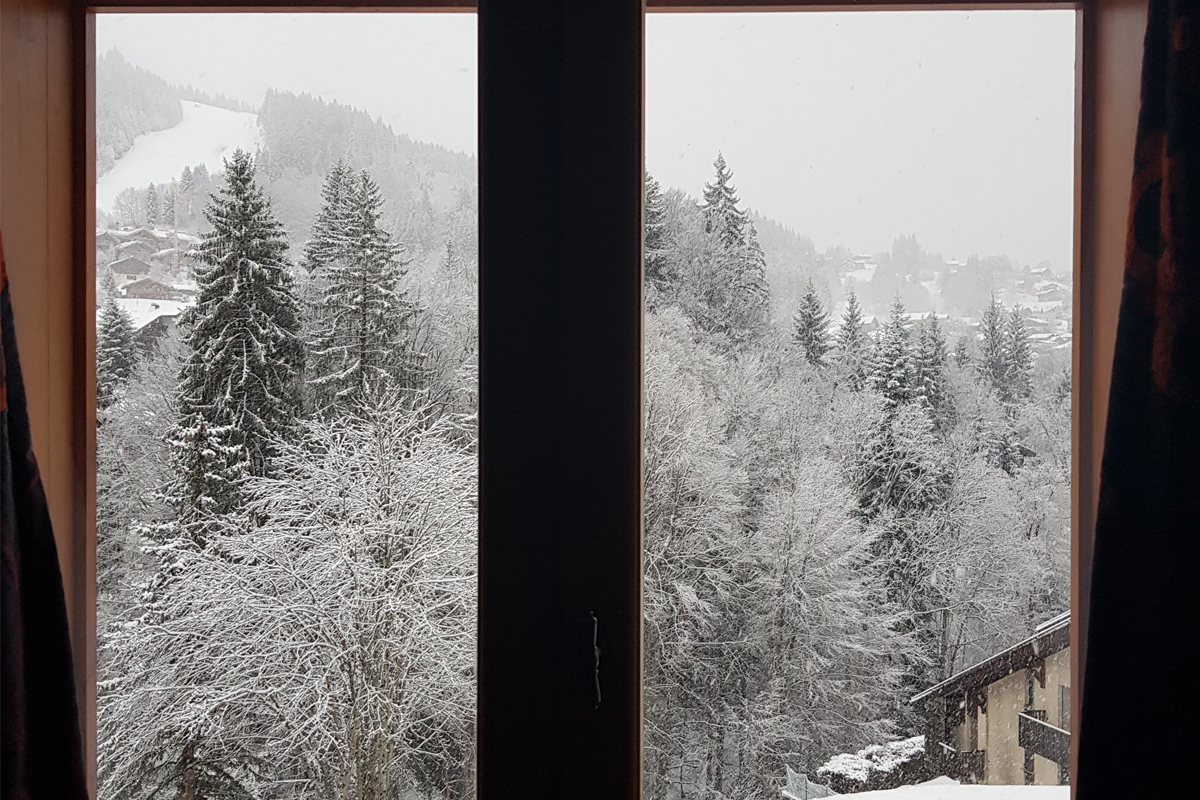 We stayed at the luxury self-catered apartments in Les Chalets de Leana. We were in Chalet Diamond and blessed with a view overlooking the Timalets piste. The apartment had everything you could need for a self-catered ski holiday including a toaster, a dishwasher and even a Senseo coffee maker!
I admit, the layout of the Leana was a little confusing at first but as soon as you 'get it' it's really logical and convenient. You had to go through the car park to get to the ski room and spa which was a lot nicer than trekking outside to get to either of them!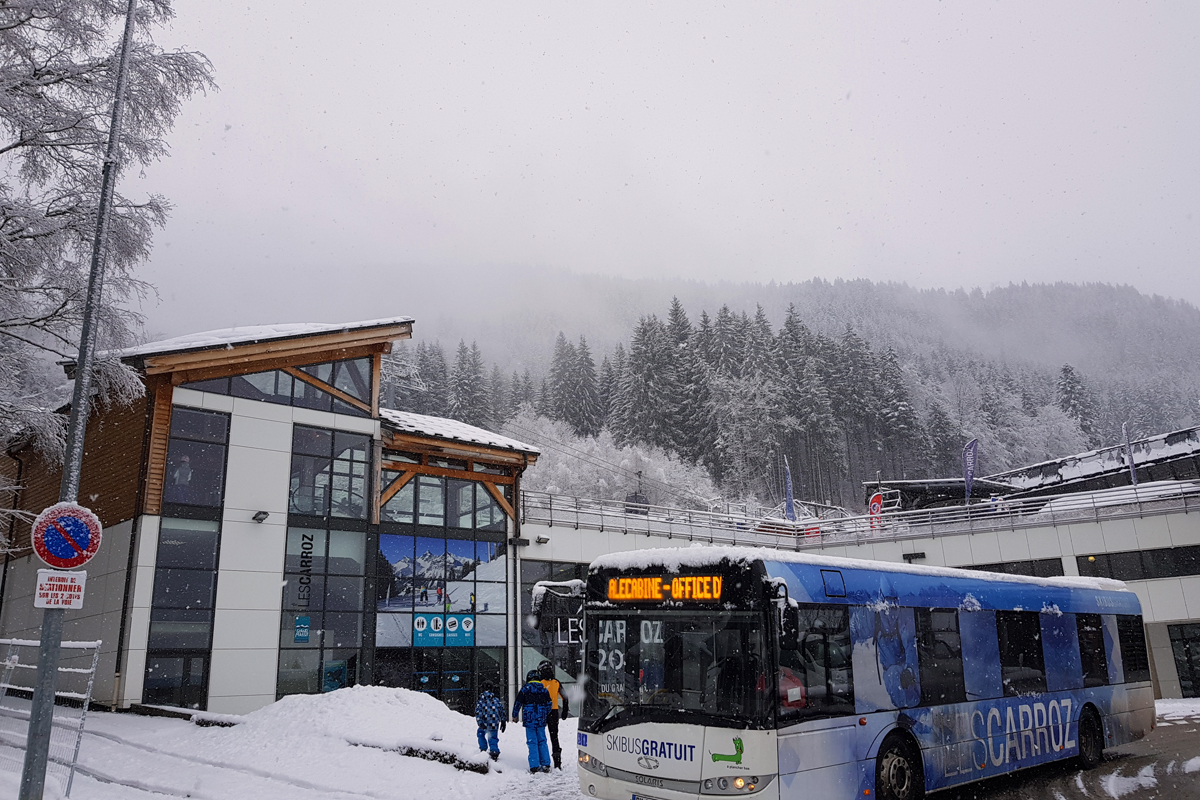 The spa facilities were excellent - Mum and I perfected our routine - start off with the Jacuzzi then the steam room followed by the salt cave!
Les Chalets de Leana is centrally located, so to get to the slopes we used the free resort shuttle bus, which stops next to the Tourist Office.I would recommend utilising the equipment lockers at the main Télécabine – they were a Godsend we found half-way through the week.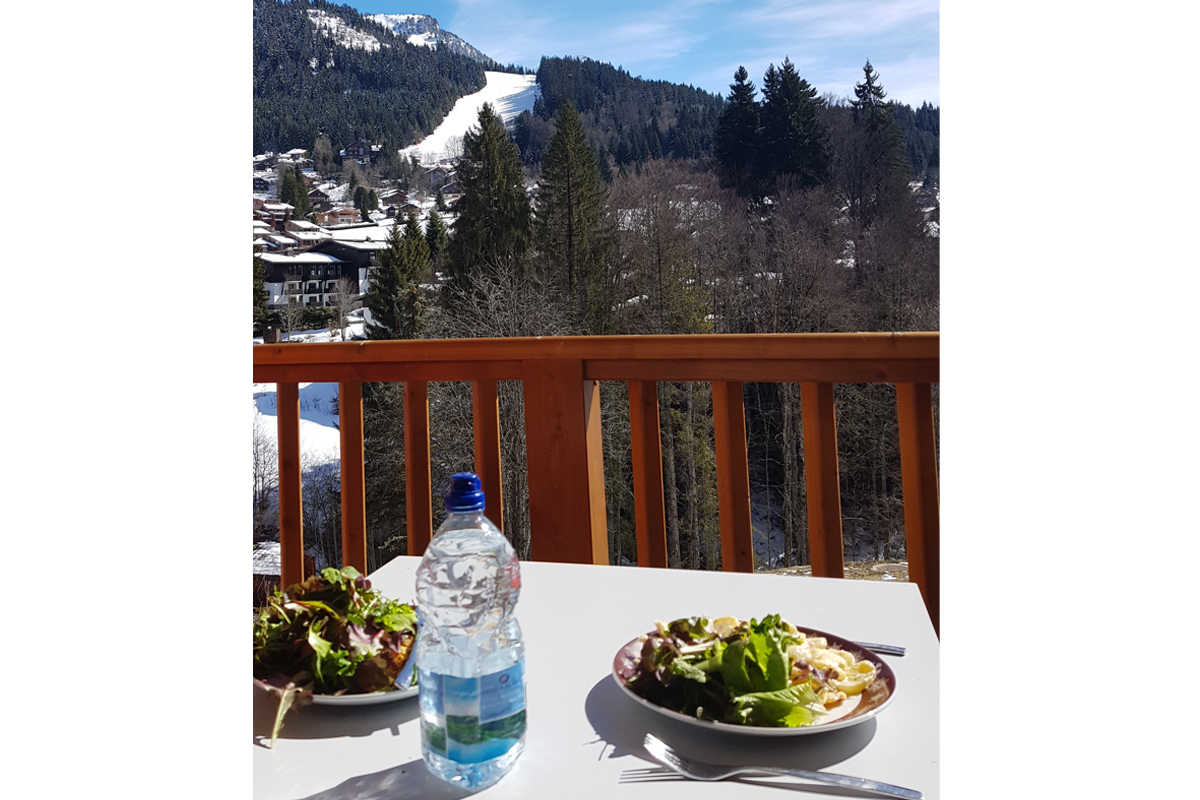 Self-catering wasn't a new concept for us, but admittedly in the past this has meant finding a new restaurant every evening. Had we had decided to do this in Les Carroz, we would've been spoilt for choice. Despite the small, homely, traditional village feel, there were a surprising amount of places to eat out! I don't think we would've run out of places to try.
However, we had set our minds to being fully self-catered for the whole week. 3 minutes' walk to buy fresh fruit and vegetables, local meats and cheeses, or even freshly made tartiflette (that still counts as self-catered ok!). The local Casino shop had a range of gluten-free food, which was ideal for my dietary requirements.
One night we borrowed a fondue set from the reception free of charge. I'd highly recommend doing this - it was a great, fun way to enjoy the French Alpine lifestyle!
Grand Massif: A good ski area for beginners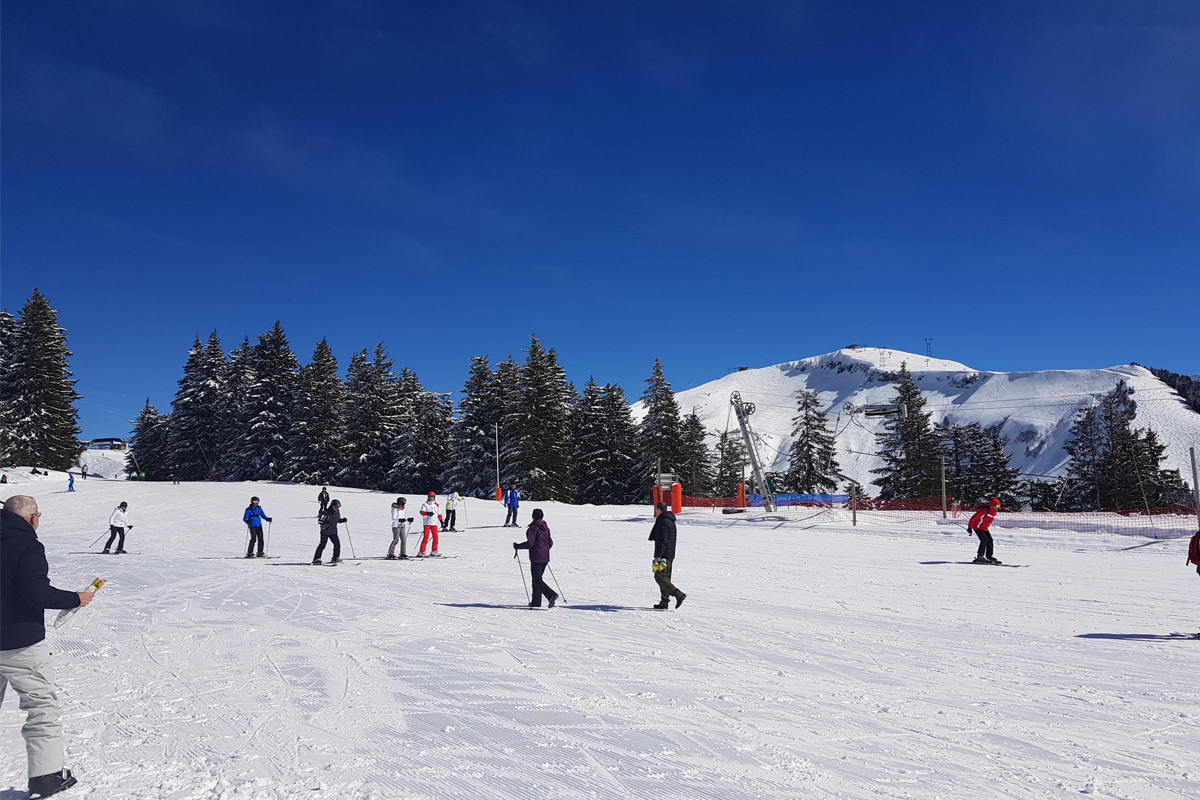 There was a really good mixture of slopes for those learning to ski. The green slopes at the top of the main gondola mean even those who've never skied before can take in awe-inspiring views, which was a real treat for mum.
Mum has written her own blog about learning to ski in her 60's.
I found the blues really varied, varying degrees of steepness but most of the pistes were very wide. I thought the quality of the pistes was excellent despite the heavy snowfall - I really felt my confidence building throughout the week (I took on my first moguls on the Marmottes piste!).
I also took advantage of the linked Grand Massif ski area and skied to Morillon on two of the days. The long green Marvel piste there was a real confidence booster – it would be great for families as there were plenty of picnic stops and some fun educational signs about the natural features around you (written in both French and English).
It was my first experience of tree-lined slopes and I hadn't realised how much I'd appreciate it. Not just because the weather was changeable (not that that put me off!) and it provided some shelter against the winds, but it really added to the charm of the area.
I couldn't take my eyes off some of the views (which made a great excuse for when I fell over!).
Other winter activities on offer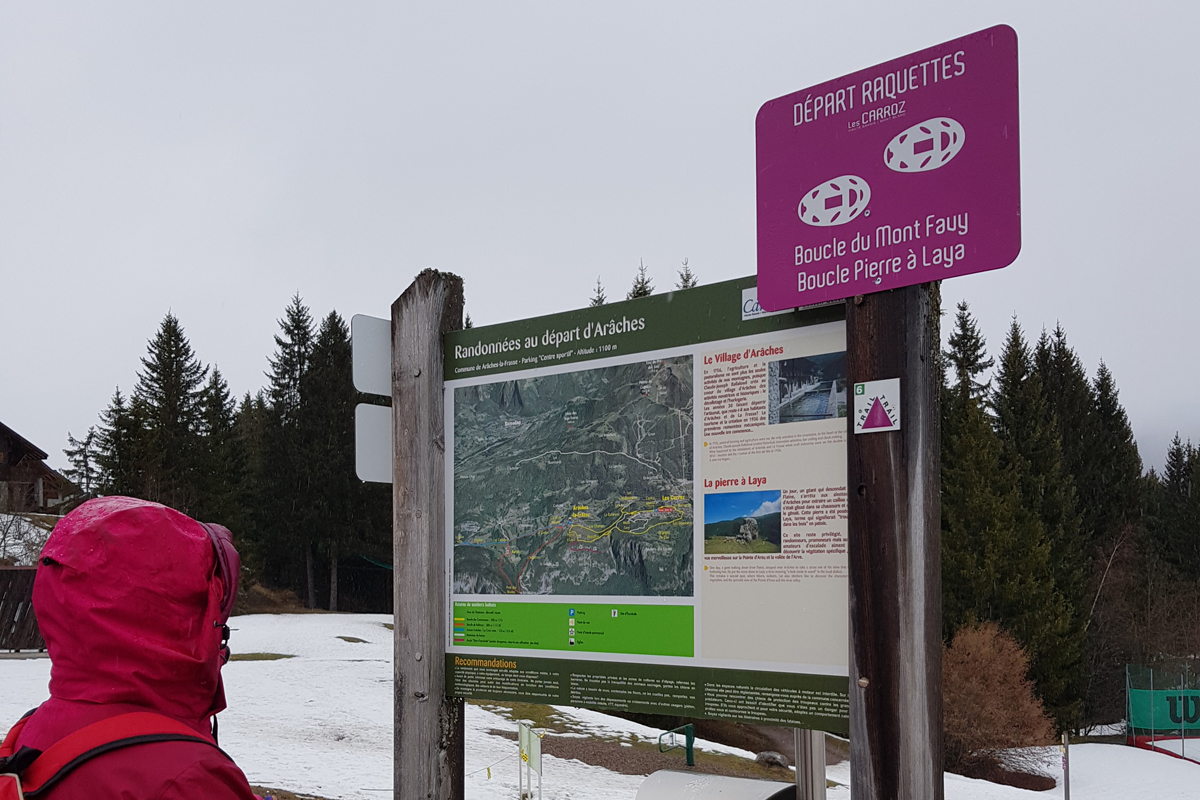 Our favourite non-skiing activity was exploring Les Carroz. The village is small so it's easy to walk around and find viewpoints. We visited the Tourist Office several times to find out what was on, it had a nice layout and there was a selection of English leaflets on offer to the left of the main desk. It was here we discovered the nature hikes – we went on one towards the end of the week and wished we'd made more time for them, they are stunning - well worth a go!
We also went to the welcome drinks - a nice event with mulled wine (1 euro for the first drink then free refills!), great live music and a friendly vibe.  
Overall, I had a fantastic experience that I want to relive over and over. Les Carroz truly felt like home within a couple of days. The skiing was fun and challenging, the hikes led to some stunning viewpoints, the food was delicious (even for the gluten-free!) and the accommodation was everything we could wish for.