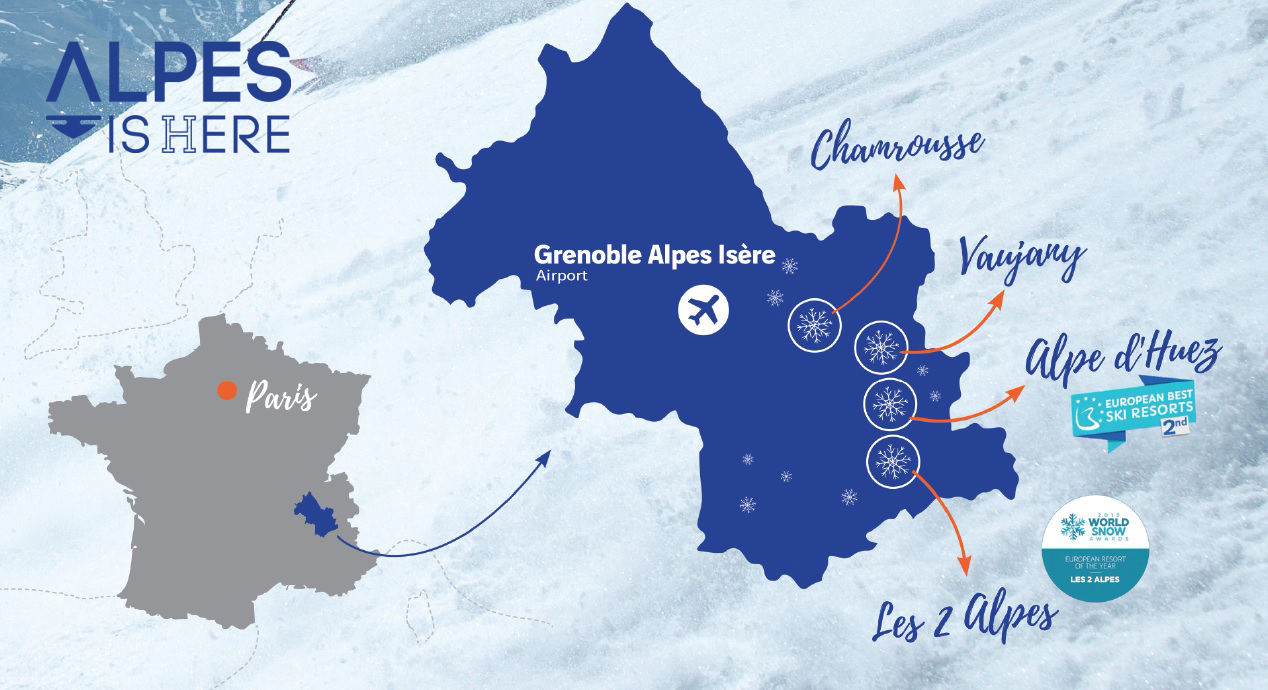 Monday, 11, March, 2019
Flying to Grenoble is a great option for skiers wanting quick access to the slopes. You could be on the slopes of the nearest resorts within two hours of arriving! Grenoble Alpes Isère Airport lies at the gateway to the Alps and boasts an ideal location to discover the diversity of the Isère department. Isère is home to world-class ski resorts including Les 2 Alpes, Chamrousse, Vaujany and Alpe d'Huez (available through our sister company, Ski Collection). 
You can fly to Grenoble from many UK airports including London airports (Heathrow, Gatwick, Luton and Stansted), and regional airports including - Birmingham, Bristol, Edinburgh, Glasgow, Leeds Bradford, Liverpool, Manchester and Newcastle. Although we can't book flights for you (you can book flights independently), you can find out more about who flies where on our Flying to the Alps page. Once there, there is an excellent range of car rental options as well as pre-bookable private taxi transfers to take you to your resort. Our team can talk you through the various options. 
Ski resorts near Grenoble 
To save you time researching, we've put together a list of the best ski resorts near Grenoble Alpes Isère Airport. 
All the resorts listed below are an easy transfer from Grenoble. 
NEAREST SKI RESORTS TO GRENOBLE: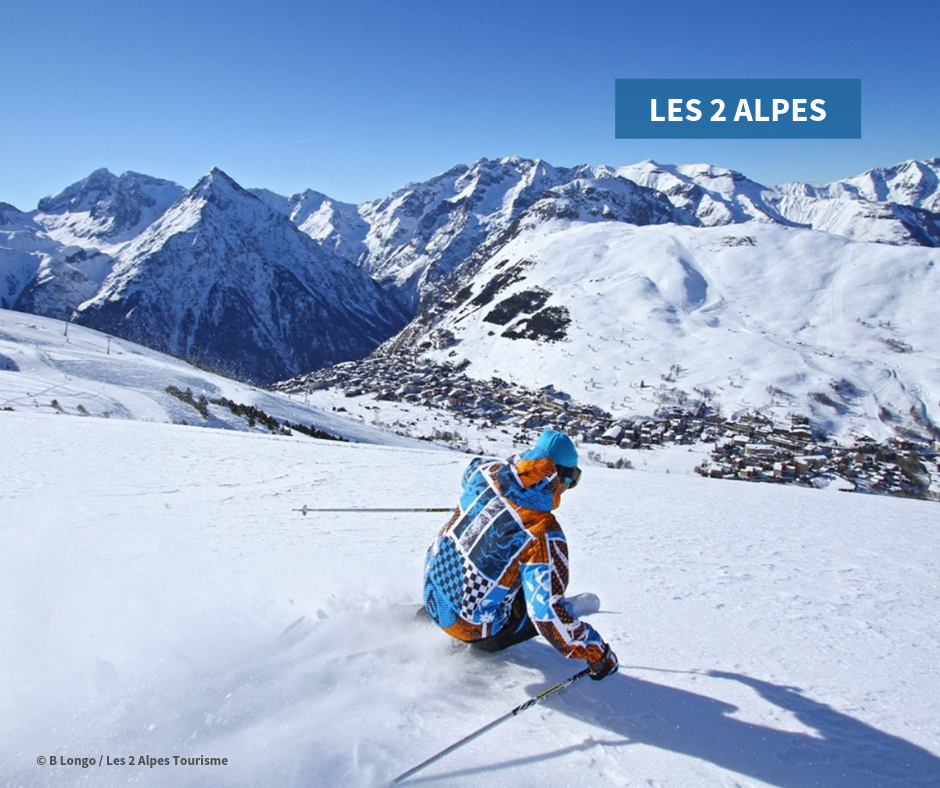 Les 2 Alpes is around 1h40 from Grenoble airport. It's surrounded by dramatic mountain scenery and has slopes on both sides of the resort so you're never far from a lift. 
Why choose Les 2 Alpes:
High-altitude skiing with an excellent snow record
Les Deux Alpes has one of the largest glaciers in the Alps and is Europe's largest summer skiing area.
Excellent for all skiers - no matter what your level
Quick ski facts:
96 slopes (14 green, 50 blue, 20 red and 12 black)
200km of slopes
Top resort height 3600m
Read more about Les 2 Alpes and find places to stay.
Get the Inside Track on Les 2 Alpes - Claire from our team visited with friends and family at Christmas.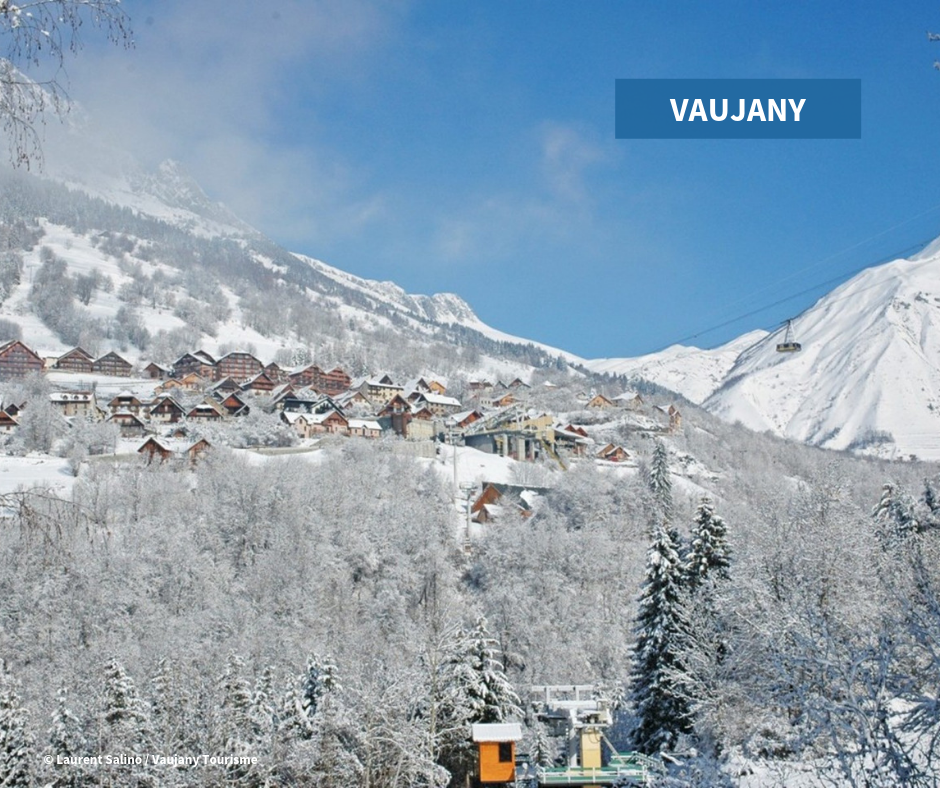 Vaujany is around 1h25 from Grenoble Alpes Isère Airport. Vaujany is perennially popular. This peaceful pretty village is built on a sunny mountainside. 
Why choose Vaujany:
First class skiing and excellent snow conditions (Vaujany is part of the Alpe d'Huez ski area)
One of the best resorts for children - it boasts the 'Famille Plus Montagne' label for its superb children's facilities
Best of both worlds; rustic village charm and high-altitude skiing - an 160 person cable car to transport you to 2,800m in just 15 minutes
Quick ski facts:
111 slopes (35 green, 31 blue, 30 red and 15 black)
250km of slopes
Top resort height 3330m
Read more about Vaujany and find out where to stay.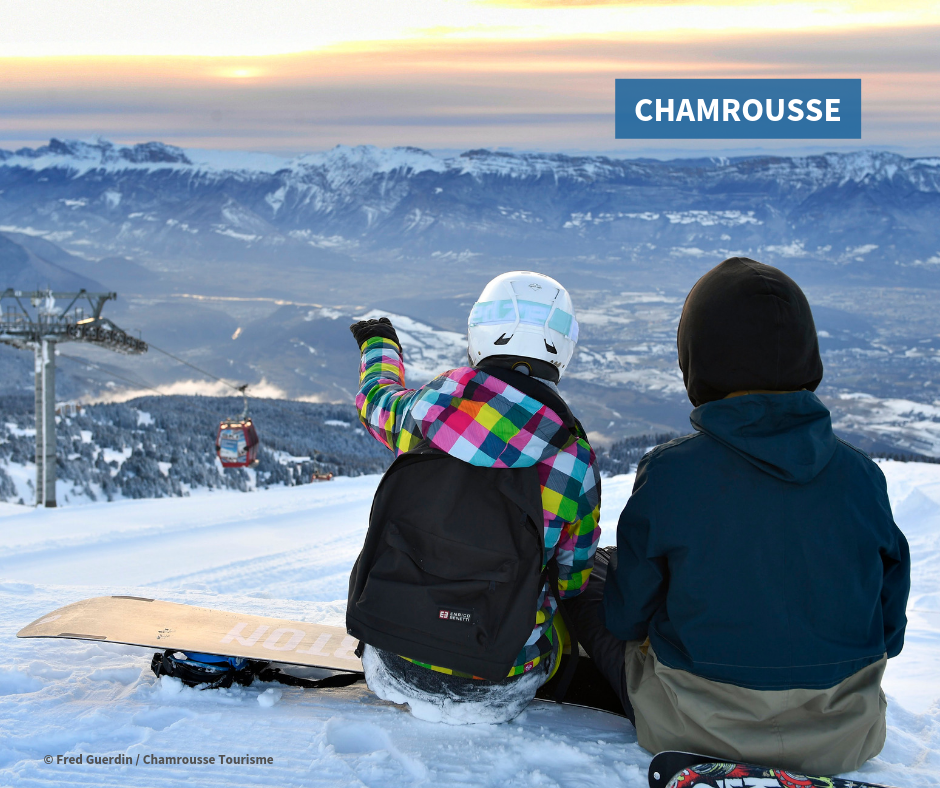 Chamrousse is the closest resort to Grenoble Alpes Isère Airport at just 1h15 from the airport! This is a great choice for families taking to the mountains for the first time and for those with young children. The varied Alpine ski area is set amongst attractive fir trees. 
Why choose Chamrousse:
Super easy access! Be in resort in just an hour and a quarter
Stunning 360o views over Grenoble and the surrounding mountains
Family fun park for youngsters to build up their skills and confidence
Quick ski facts:
43 slopes (6 green, 14 blue, 15 red and 6 black)
90km of slopes
Top resort height 2250m
Read more about Chamrousse and find somewhere to stay.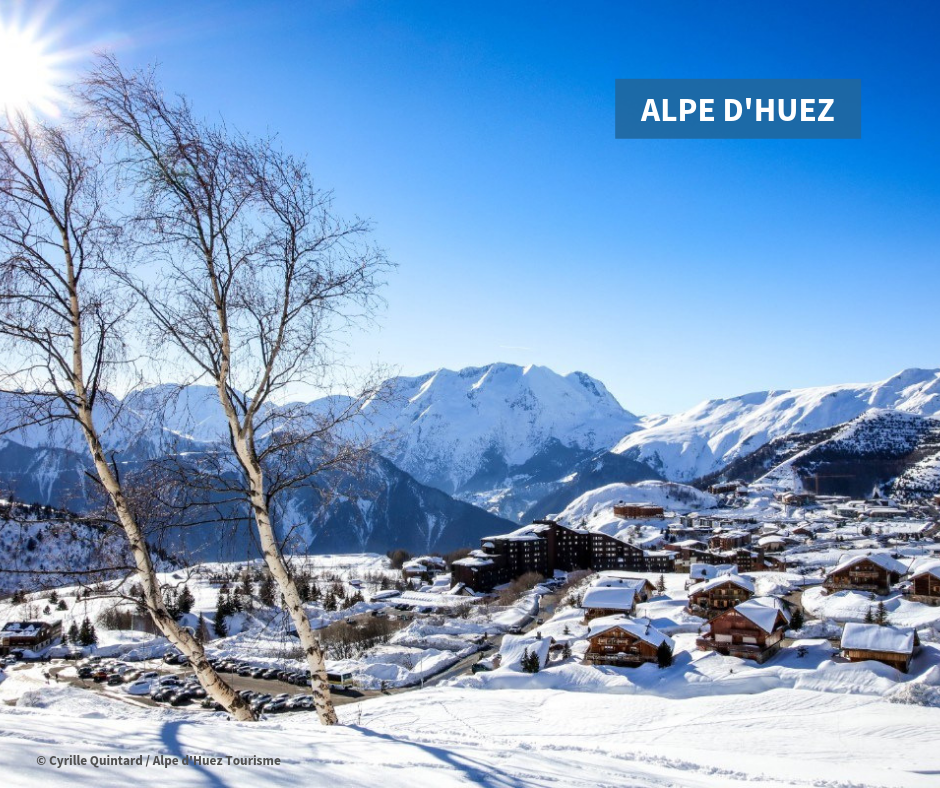 Alpe d'Huez is around 1h35 from Grenoble Alpes Isère Airport. This world-class ski resort is located on a large sunny plateau (1860m) above the tree line. It is bookable through our sister company, Ski Collection.
Why choose Alpe d'Huez:
A friendly ski resort with a lively atmosphere
A huge ski area - 250km of piste skiing over a huge area
Challenge yourself to ski the famous Sarenne black slope at 16km it's the longest in Europe
Quick ski facts:
111 slopes (35 green, 31 blue, 30 red and 15 black)
250km of slopes
Top resort height 3330m
Read more about Alpe d'Huez and find your perfect accommodation.
Other resorts near Grenoble include Oz en Oisans (set amidst fir trees just above the village of Oz) and Auris en Oisans (a quiet, family-friendly resort which offers great value for money and skiing on sunny south facing slopes). Both are part of the same ski area as Alpe d'Huez.