Thursday, 03, September, 2020
Want to make the most of your self-catering holiday in the French Alps? We have put together all our top tips for self-catering holidays, from finding the right self-catered accommodation to making the most of the facilities and services in resort, here is everything you need to know for a successful self-catering holiday (in winter or summer)!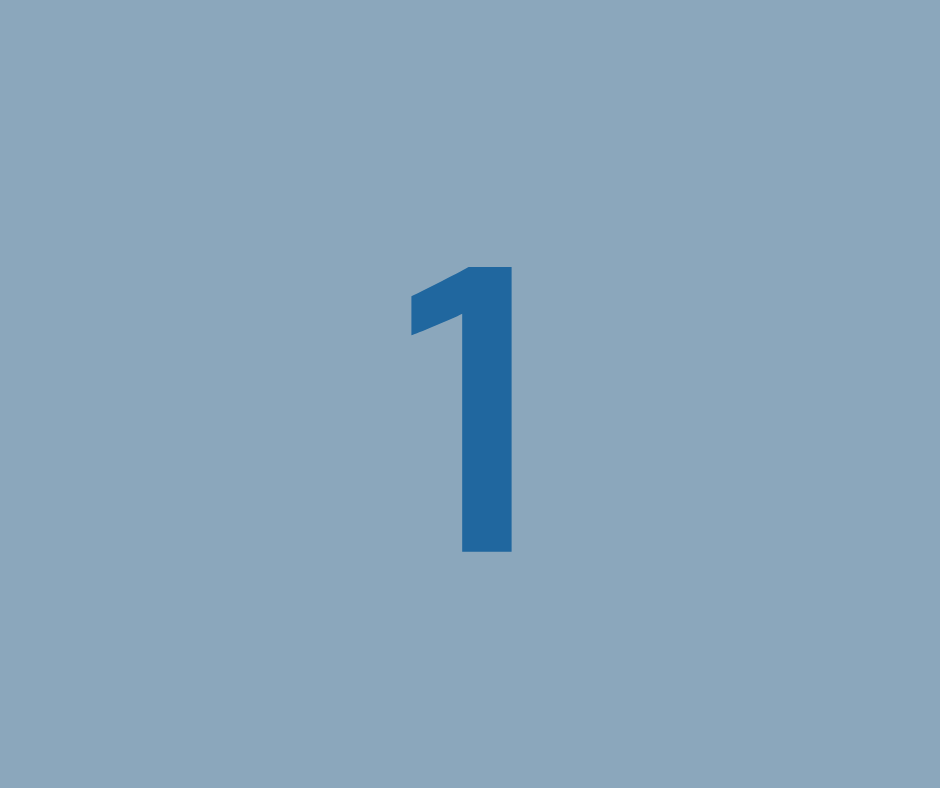 Find the right accommodation
Whether it's just two of you, a large group of 40, or anything in between, you will need to find the right self-catered accommodation to suit your needs.
Self-catering holidays do not have to be minimalistic; you can find many self-catering properties that offer luxurious apartments or even whole chalets to stay in! Plenty of our self-catering residences offer additional facilities such as a wellness centre, indoor heated pools, and lounge areas too!
We offer plenty of beautiful self-catering accommodation in wonderful locations in the French Alps (i.e. centre of resort, on the slopes, ski-in/ski-out), including newly built luxury and modern apartments.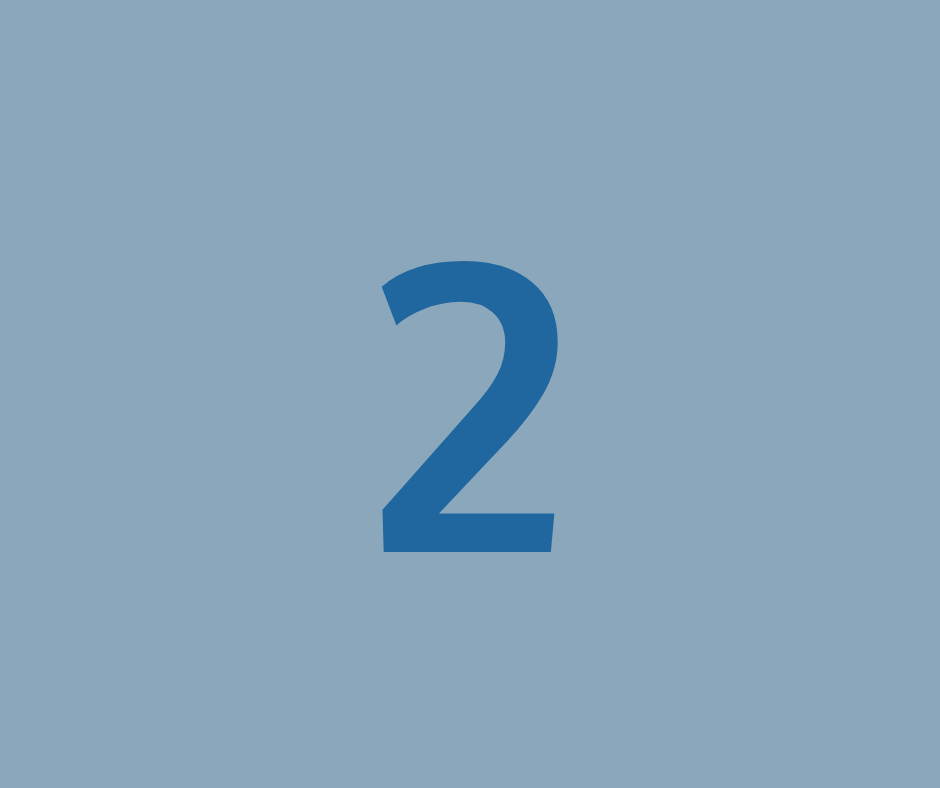 Know what facilities you have
It's always best to know how your self-catering accommodation is set up and what facilities are available to you.
Knowing that your fitted kitchen area has a hob, and whether it has a combi-oven, or microwave and electric oven, as well as whether you have a fridge-freezer is really useful to know when planning ahead for meals.
Knowing that they'll be all the crockery, utensils and cooking equipment you need for your stay is vital for the smooth running of your trip. The last thing you want is arriving at your self-catering holiday and realising you don't have access to a can-opener, for example! Our apartments are well equipped and often have a coffee machine too, which is always a bonus!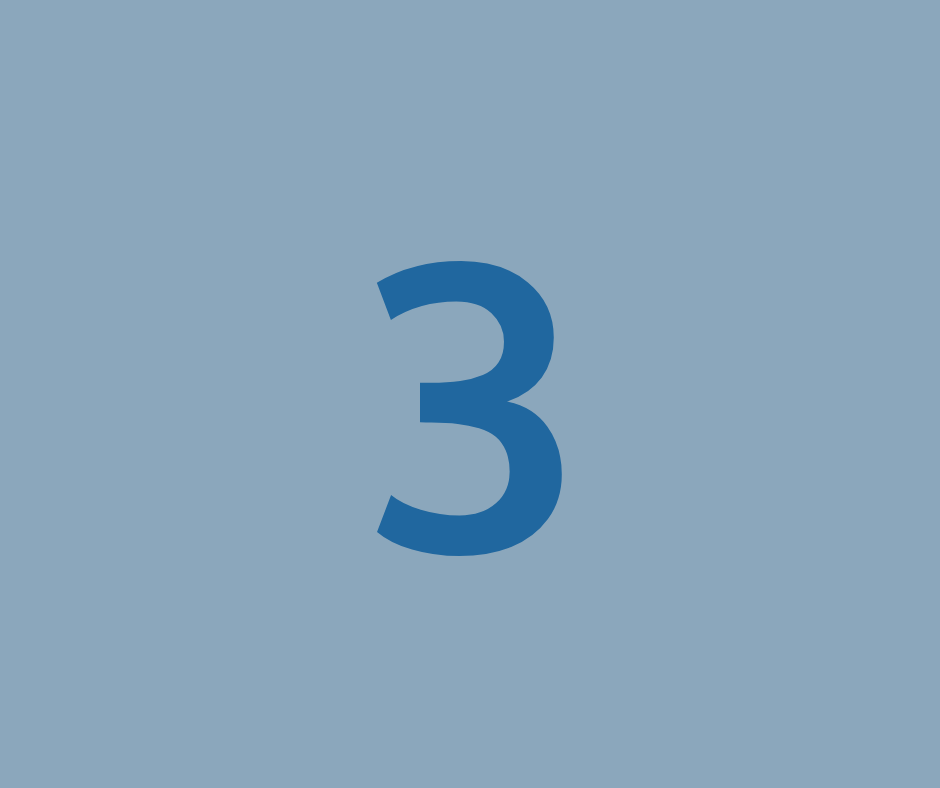 Pack your favourites/essentials
Ever tried replicating your favourite morning brew on holiday with a weak black tea, deceivingly named "English Breakfast"? If so, we feel your pain, and if not, well, either you have been very lucky with the tea on offer outside of the UK, or you have been smart enough to take your favourite tea bags with you… Which we recommend!
This can apply to a number of your favourite home comforts. Dry goods such as tea, coffee, biscuits, spices and seasoning can be taken with you. Not only is it often cheaper and you get to enjoy your favourites on holiday, but also because it saves you from buying full packets of these items at the local supermarket - which you probably won't even fully use. If you're taking your car to the mountains then there's a definite advantage in that you can pack as many home comforts as you need.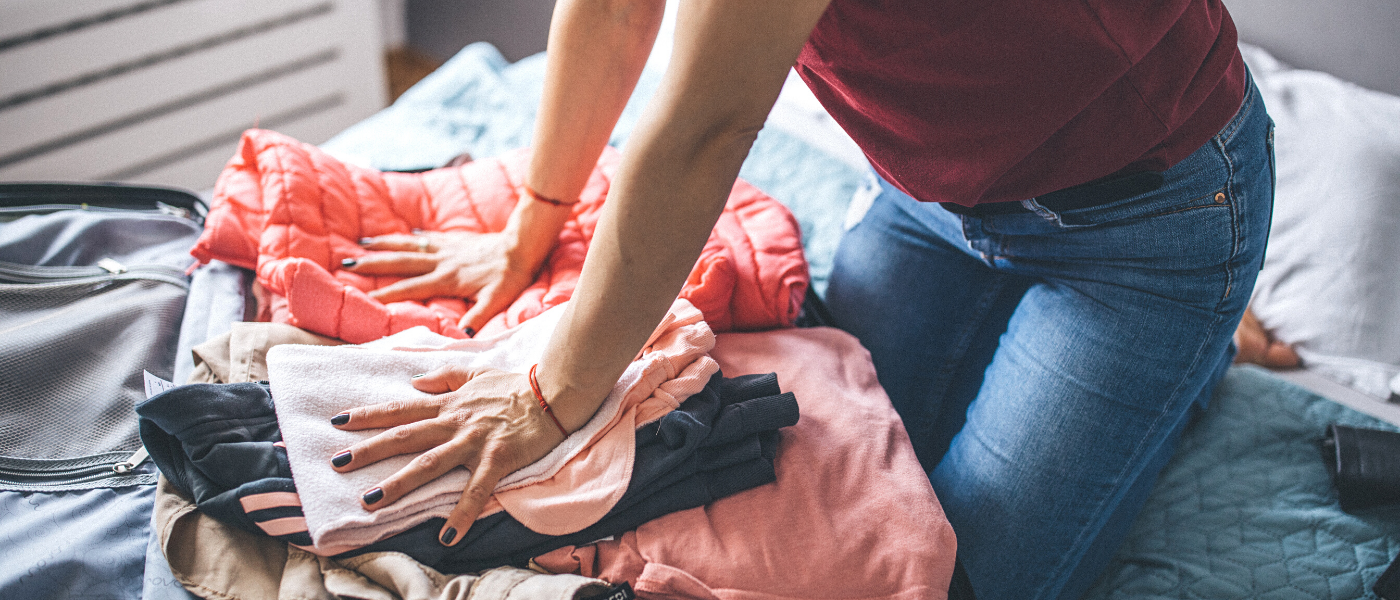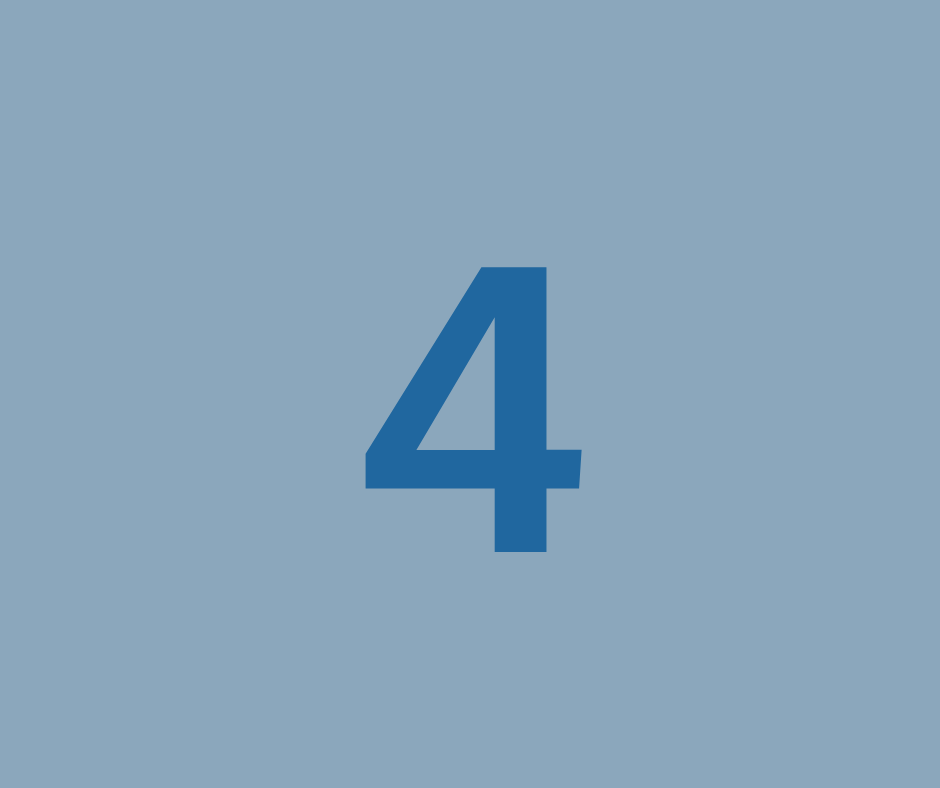 Choose a self-drive holiday (and pack even more!)
We are big advocates for self-catering holidays and self-drive holidays, in our eyes, they go hand-in-hand when travelling to the French Alps! If you're yet to drive to the Alps, then we're here to show you that it's much easier than you have probably thought.
One of the key benefits of driving to the Alps, is that you can pack as much as you like (reliant on the space in your car of course!), including your home comforts and favourite foods for your self-catering holiday but also your ski equipment, your children's favourite cuddly toys and more, without having to worry about baggage limits! We'd definitely recommend stocking up on your top snacks, essentials such as tea and coffee, and items that tend to be more expensive in the mountain shops (i.e. Free from foods, like gluten-free bread).
Plus, you can even stop at a larger supermarket whilst on the way to your mountain resort, these tend to be much cheaper than the supermarkets in the resort centres and have a much wider selection of goods!
We have a great guide for those looking at driving to the Alps, with all our insider tips and tricks!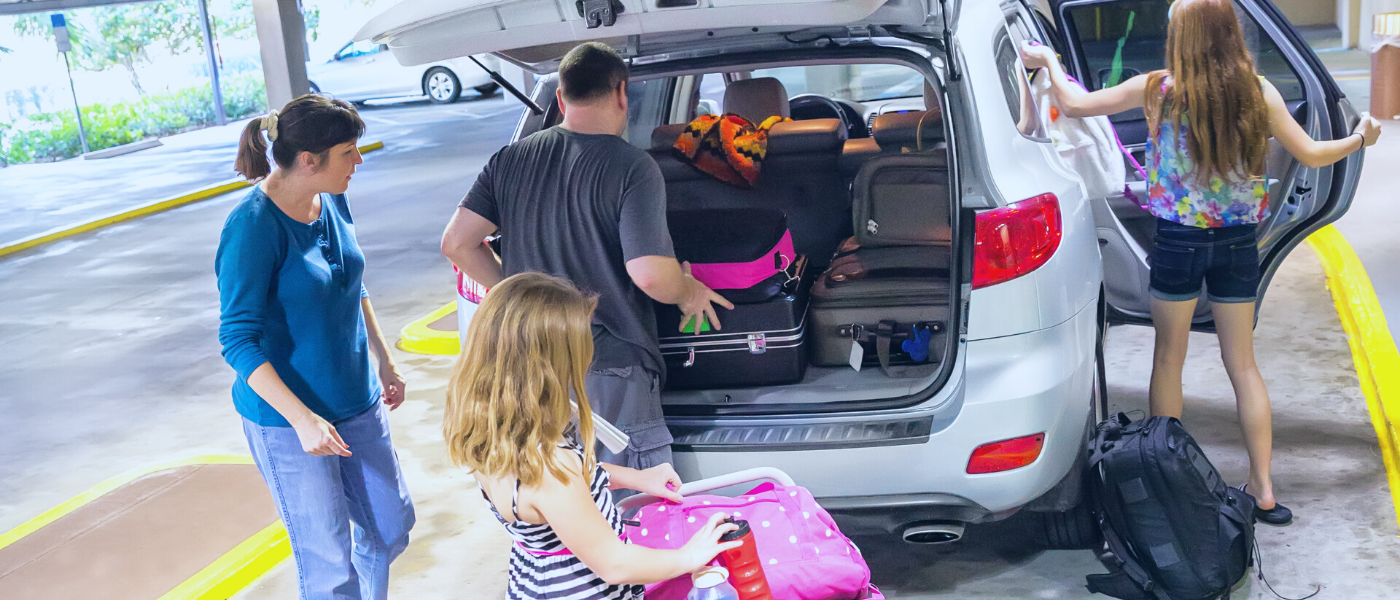 TOP TIP: bring a slow cooker with you! Some of our team always take their slow cooker with them on their self-catering holidays - they can easily find room for it in the car before driving to the Alps. It can be such a welcome addition to the kitchen in your self-catering accommodation, when after a long day exploring the ski area in winter, or hiking the mountains in summer, you can sit down to a fuss-free and delicious hot meal straight away!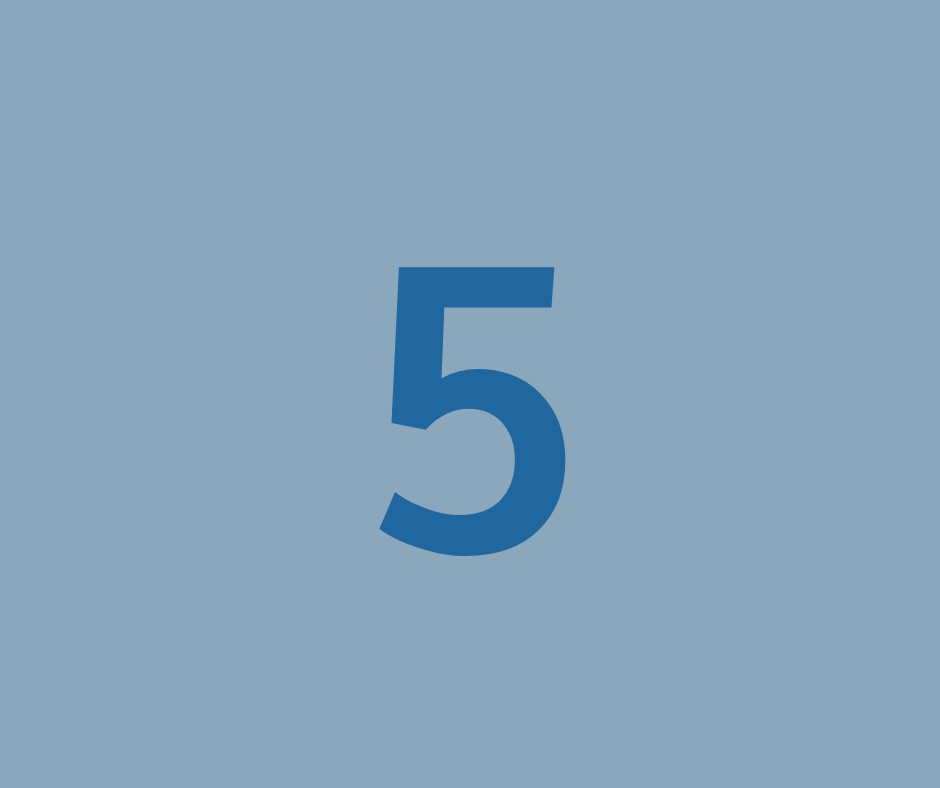 Take advantage of additional services
Did you know that many self-catering accommodation and residences offer access to additional services? This can range from end-of-stay cleaning, to bookable spa treatments, making your self-catered holiday even more enjoyable!
Our clients and team especially love using the fondue kits available at our Director's Choice residences. You can fully embrace Alpine food culture, with a traditional cheese fondue in the comfort of your own space. Many of our Director's Choice self-catering residences also offer a bakery delivery service, with freshly baked bread and pastries available to order and collect each morning - some even deliver to your door! That could be one less meal to plan each day, with freshly baked croissants and pain au chocolats from the local bakery!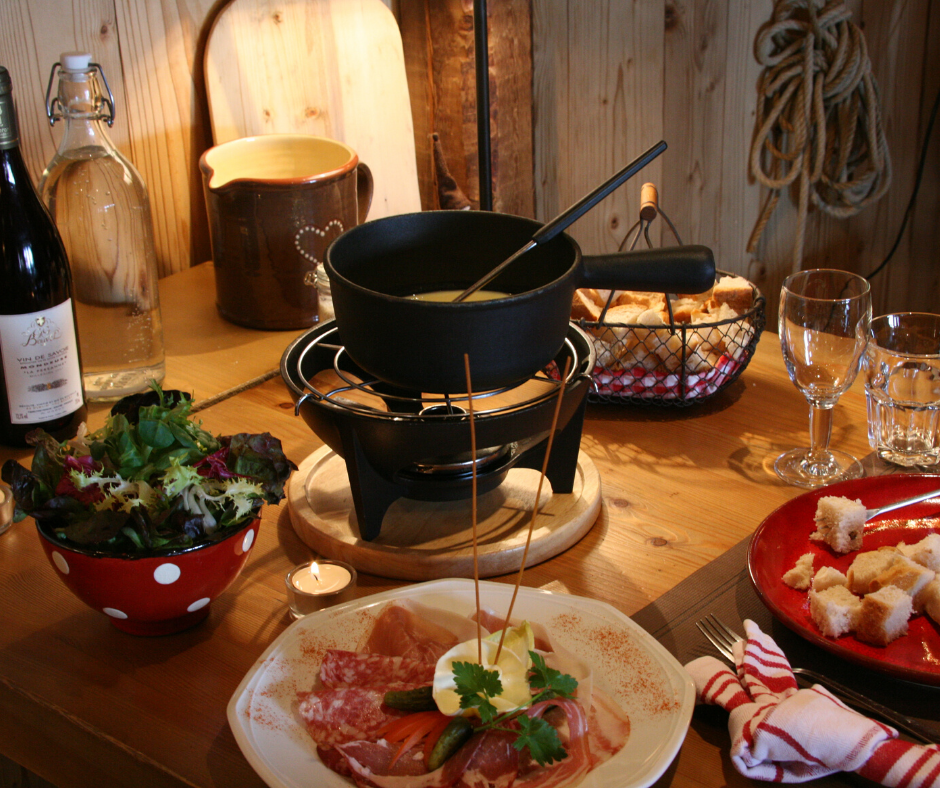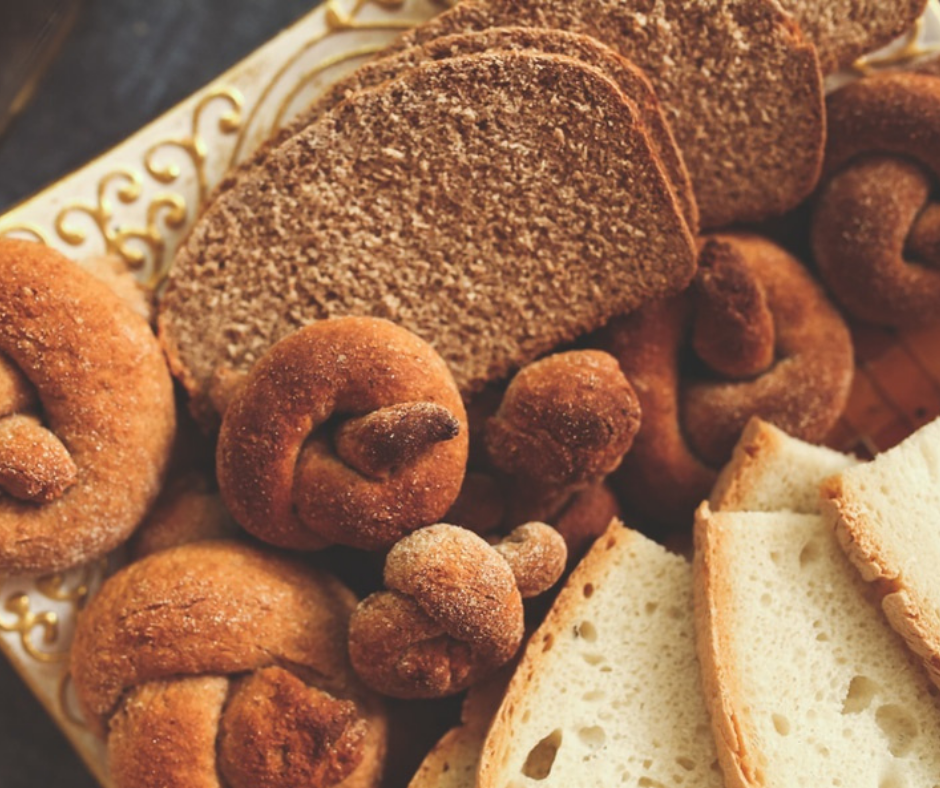 And whilst we're on the subject of local food…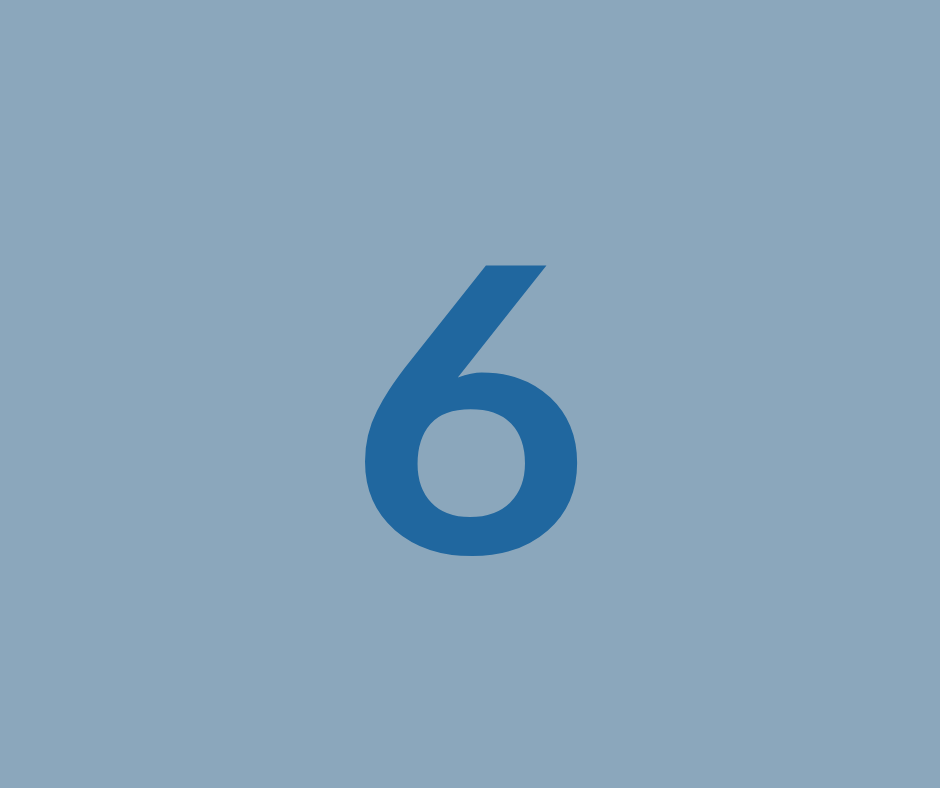 Enjoy local produce
On top of all the other benefits of staying in a smaller, traditional mountain resort in the French Alps (i.e. fewer crowds, more space, authentic mountain atmosphere), you can make the most of the regular markets, and eat at the local restaurants and bistros, all of which showcase local delicacies and produce. Many of the resorts we offer on our programme in both the winter and summer seasons are working villages/towns, with a year-round population and a unique rural mountain culture.
Regular markets offer local and seasonal produce, from fresh fruit and veg to local delicacies such as cheeses (we love Reblochon and Beaufort!) and drinks such as Génépi, as well as cured meats, and fresh bread and pastries. You can take full advantage of the culinary delights available to you, experiment with local flavours when cooking, or simply just enjoy a homemade tartiflette or raclette in a traditional mountain restaurant!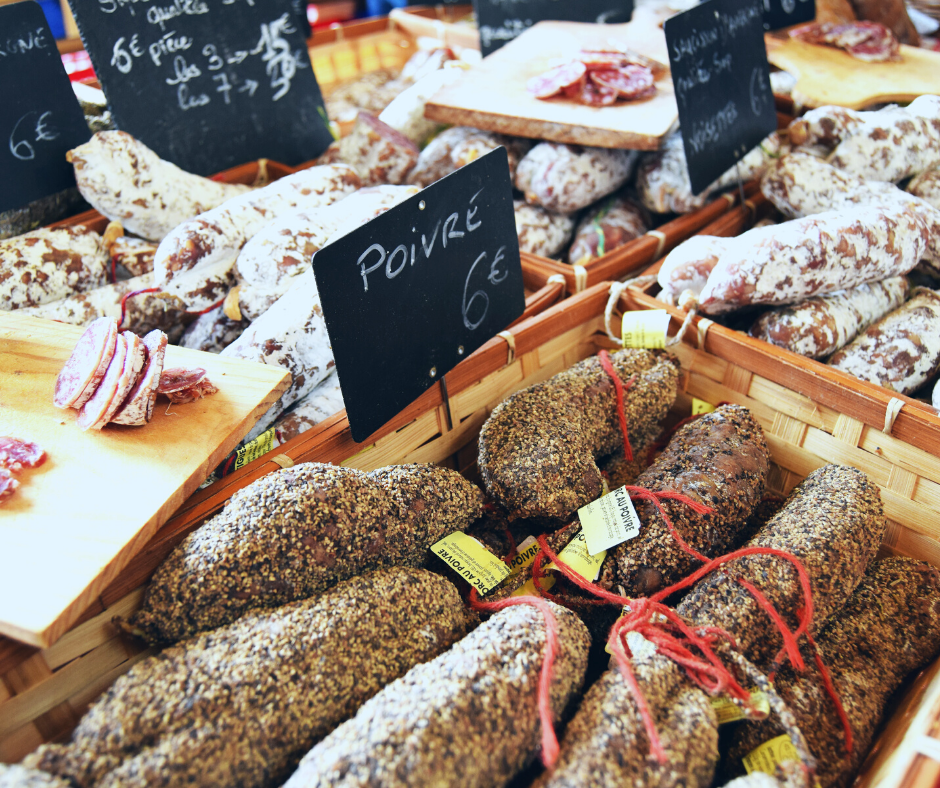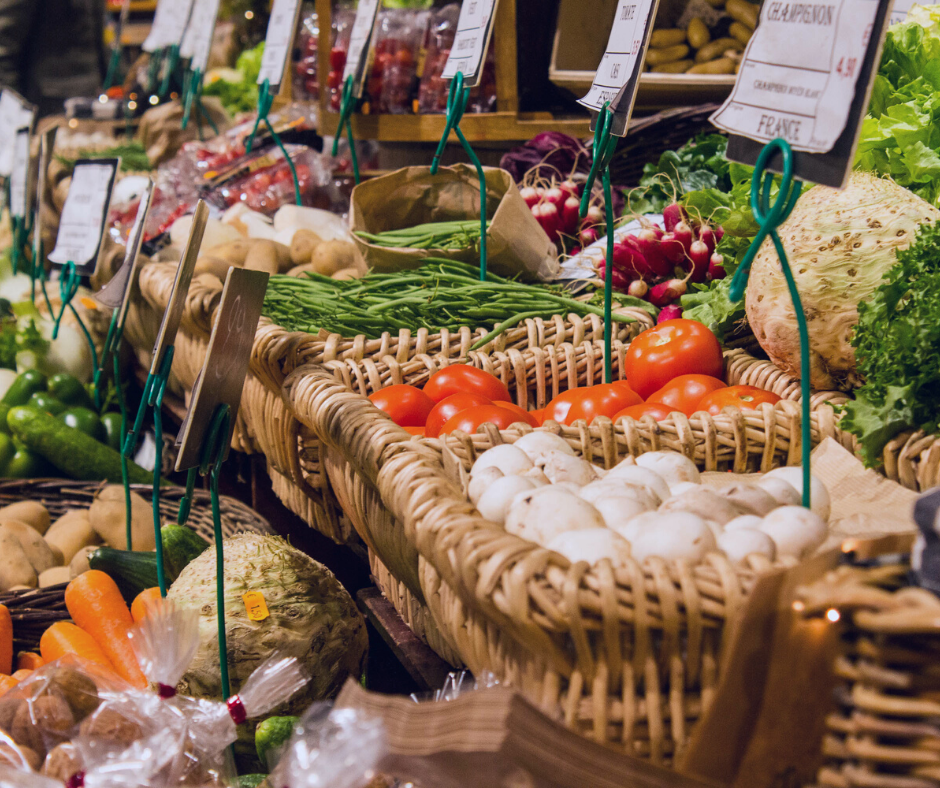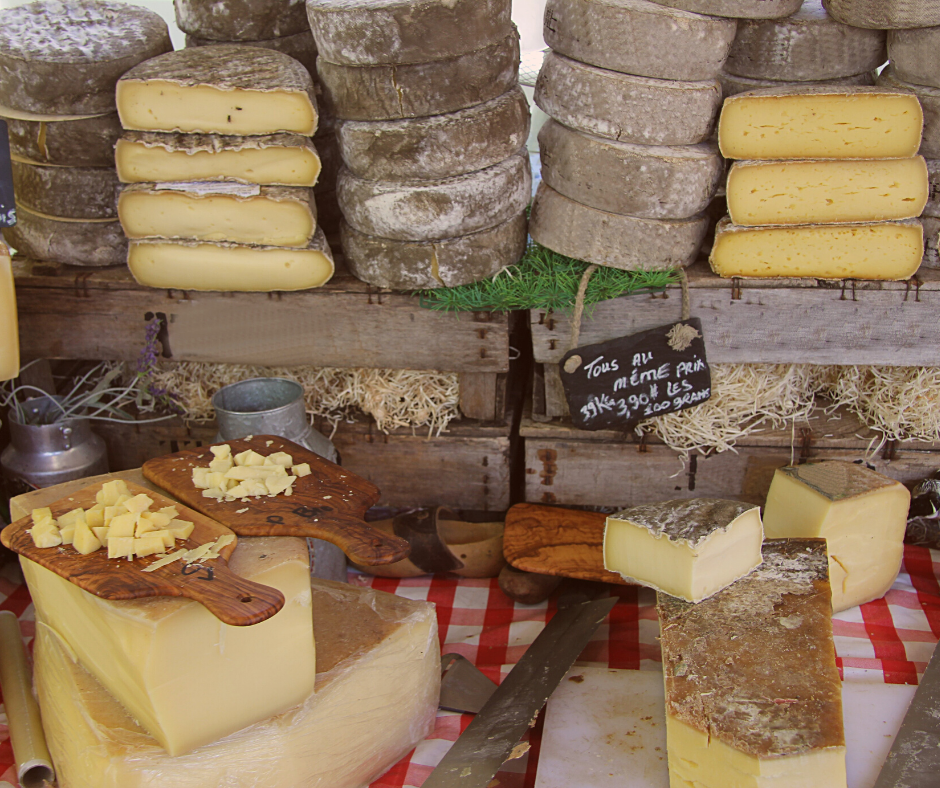 TOP TIP: A number of the destinations we have in the French Alps are home to some exceptional restaurants. To make your trip truly special we would thoroughly recommend booking a table at one of these Michelin starred establishments. Read our blog post all about these unique restaurants. Plan your first evening and morning meals
The last thing you want to be doing when you first arrive at your destination and check-in is sorting out what you are going to eat that night and the next morning. Especially during a winter ski holiday with the number of other things you need to organise (lift passes, ski hire, ski school - although we can take care of a lot of this for you), it can be a whirlwind few hours after arriving in resort.
We recommend having a plan for your first evening meal and knowing what you will have for the next morning. Whether that be eating out at the nearby mountain restaurant or a quick and easy pasta dish for dinner, and picking up some freshly baked croissants from the local bakery or your favourite cereal that you packed for breakfast, it's always worth planning ahead to avoid any last-minute hassle.
Which brings us to our final tip…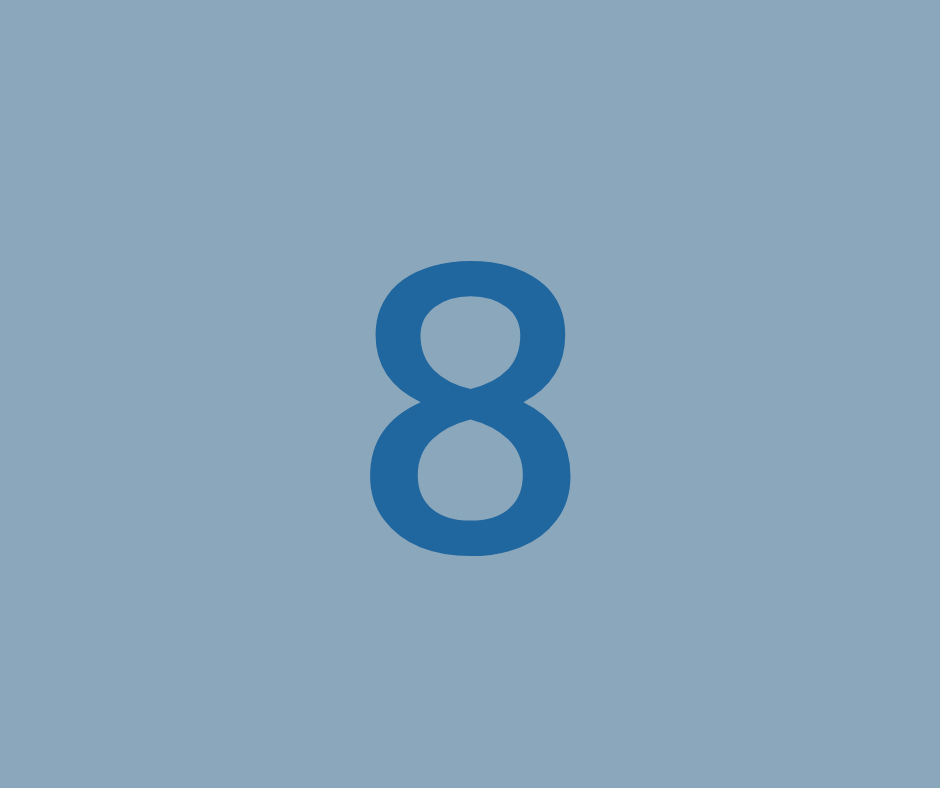 Consider a food delivery service
You can make your first few days on your self-catering holiday even easier (or maybe even the whole week if you choose!) with a food delivery service! You can pre-order through us, well ahead of your holiday, knowing that you have meals ready to go when you arrive.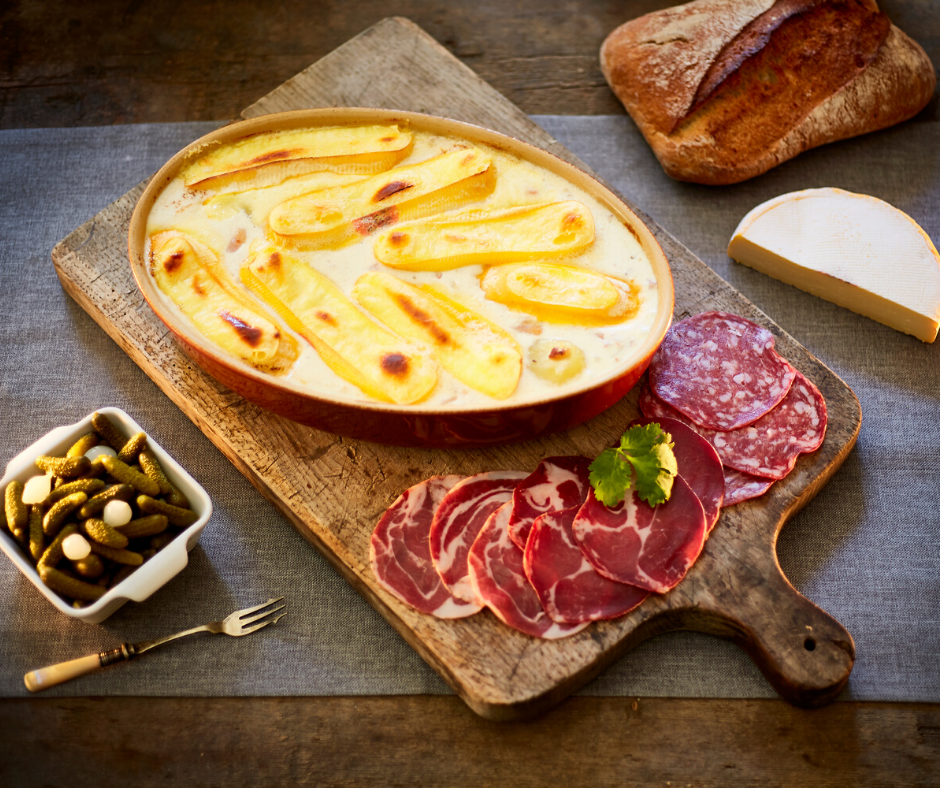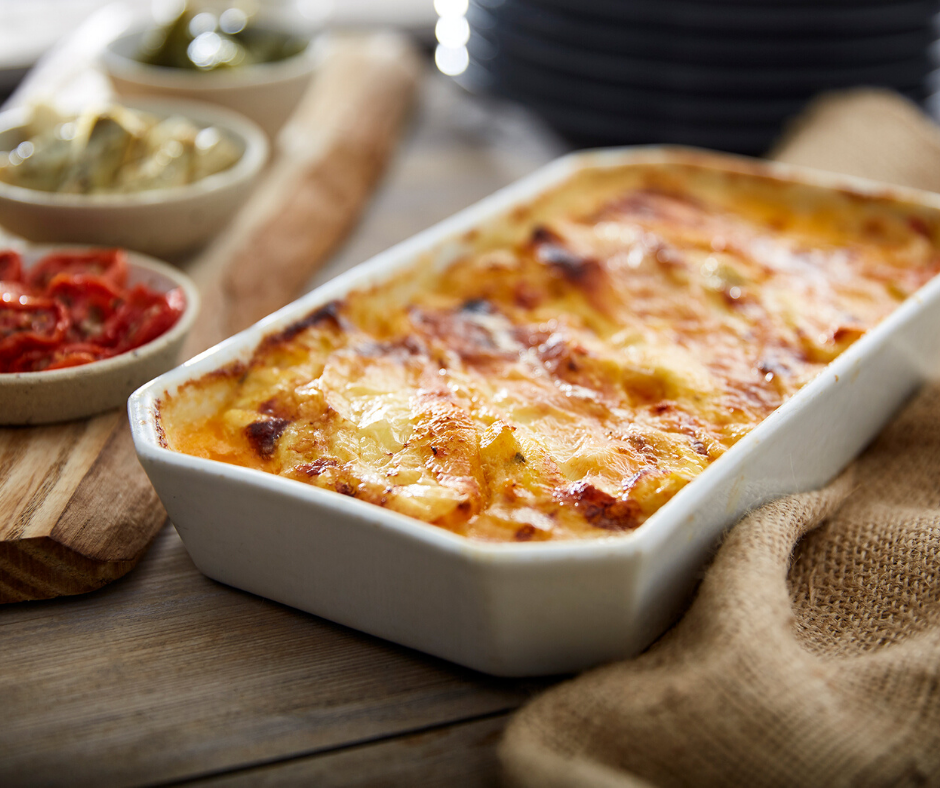 The food delivery service, Huski, brings you beautifully prepared dishes suitable for the whole family and can deliver directly to your self-catering accommodation in resort! Choose between traditional French favourites and locally made Alpine dishes, such as their famed Tartiflette and Boeuf Bourguignon, to other family favourites such as lasagne, curry, and even a full Christmas lunch! You can order as much as you like for your self-catering holiday in the Alps, whether that is their welcome pack for your first evening and morning, to their 3-day package, to even ordering individual dishes and drinks, it is totally flexible.
Our team love that they can cater to a number of dietary requirements as well, including vegan, gluten-free and dairy-free dishes on offer!