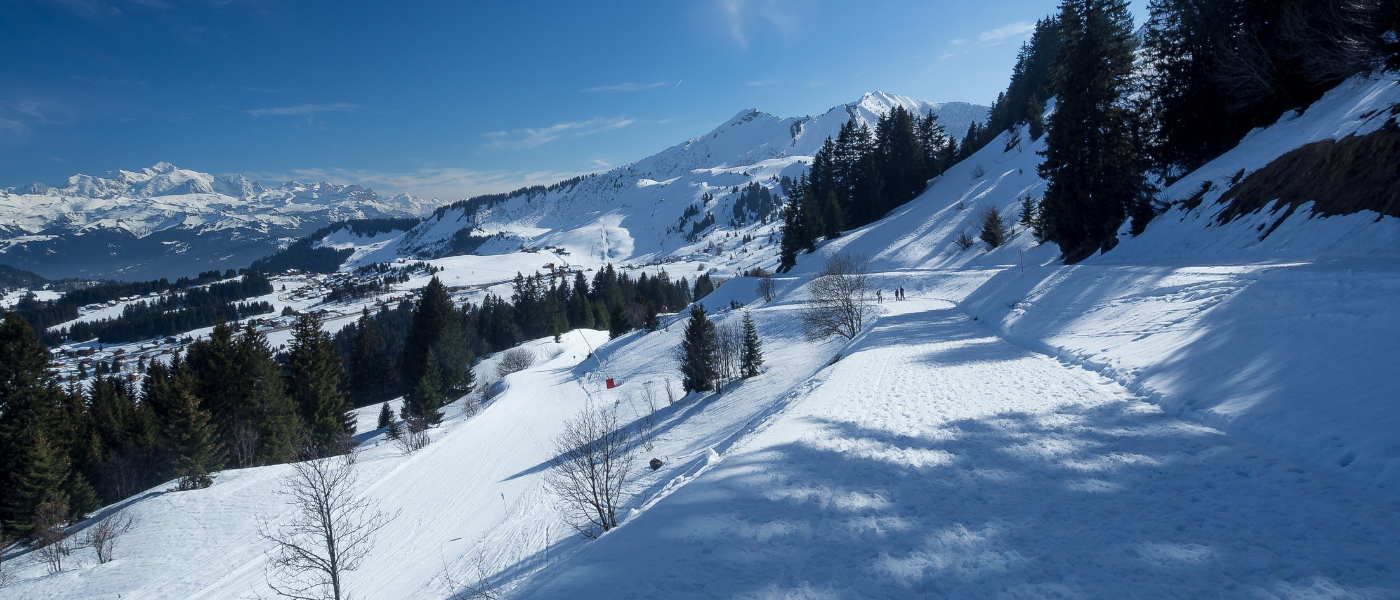 Friday, 03, February, 2017
When you've skied over sixty ski areas in France alone there's a temptation to think you've seen it all, until you come face to face with a large brown goat wandering nonchalantly among parked snowmobiles and piste-groomers. 'Fifine', it turns out, is the mascot of Le Restaurant Jean de la Pipe and has become a familiar sight to visitors to the ski resort of Praz de Lys, which sits high above Taninges in Haute-Savoie. We're not sure how we haven't chanced upon it until now, but we're glad we have, as we know right away that this is a real 'find' – the perfect antidote to the big and often crowded resorts which get all the media attention.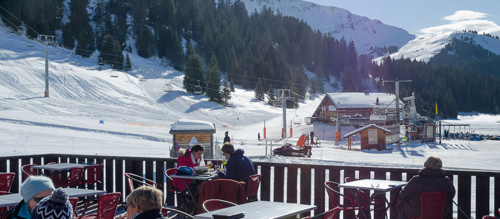 Front de Neige © Mountain Passions

Somehow we'd expected a relatively gentle approach, since the area is popular among cross-country skiers, but the steady climb up from Cluses and Taninges leaves us in no doubt that we're heading up into serious mountain territory. The route finally levels out on the broad plateau which is home to the cross-country pistes, beyond which rise the more promising outlines of peaks which we've come to ski. The village is refreshingly low-rise, with traditional chalets dotted unobtrusively around the landscape, but finding our accommodation at Les Soldanelles turns out to be simple enough. After parking in one of the residence's own spaces we check in, receive the warmest of welcomes and are shown to our apartment, a real charmer, with a cosy, relaxed feel and hypnotic views of our magical surroundings.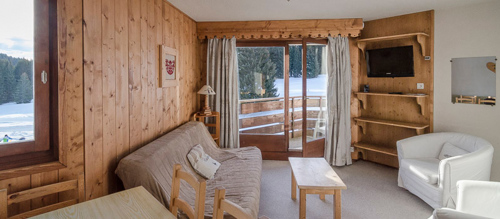 The apartment at Les Soldanelles © Mountain Passions

The accommodation is just a three-minute walk from the front-de-neige, with gentle debutante areas served by a selection of drag-lifts but our sights are set rather higher, so next morning we head out beyond the village to the Moliettes area. Parking beside the lift is free (and seems to be throughout the resort), so we're soon on the Haut Fleury lift and heading into the unknown. After cresting a high ridge the impressive lift-ride continues, taking us all the way up to the 1980m, the highest point in the domain. When we ski off the panoramic views stop us in our tracks. We hadn't expected this.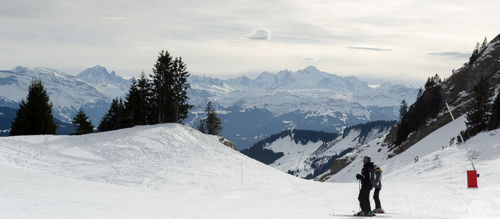 Traverse Piste © Mountain Passions

From up here there are blue, red and black descents on offer. We take the scenic Piste du Lac blue, which turns out to be a 3.2km long roller-coaster ride with all kinds of surprises along the way – so much so that we ski it twice. On the run we peel off from the lower section to ride the Roy chairlift, which again serves blue, red and black pistes, with views of Mont-Blanc.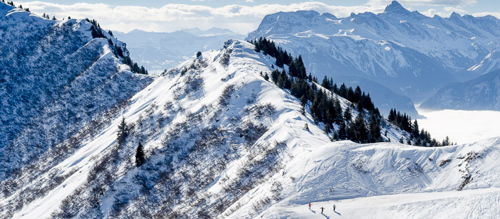 Le Lac Piste © Mountain Passions

The Moliettes area has another chairlift – Veran, which opens up further possibilities, including the onward runs over to the linked ski village of Sommand. The blue-graded Liaison piste has a natural, away-from-it-all quality and swoops through the tree-line to the modest front-de-neige. Sommand is another real charmer and is clearly much loved by family skiers who value the low-pressure experience.


Liaison Piste © Mountain Passions

On our second day we have lunch at one of the mountain restaurants overlooking the lifts, before taking a long ride on the Col de Sommand chairlift, which drops us at 1789m for an enjoyable drop down through forest to the Praz l'Evêque chairlift (1240m), to which we also ski from Les Moliettes.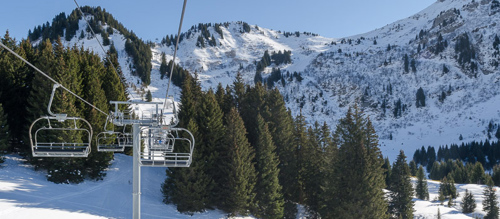 Col de Sommand Chairlift © Mountain Passions

Sadly, we have just three nights at Praz de Lys, so we cut short our second day's skiing to explore the area closer to our apartment by following one of the itineraries on the network of signed footpaths. Since they're groomed there's no need for snow-shoes, so there's a real sense of liberation as we head away from the village into the perfect peace of the mountains with only occasional fellow walkers for company. It's the perfect end to our visit to Praz de Lys, a place to which we look forward to returning, to re-ski our favourite runs, discover those we didn't have time to explore and to spend some more time in one of the cosy apartments at Les Soldanelles.

Written by Roger Moss of Mountain Passions