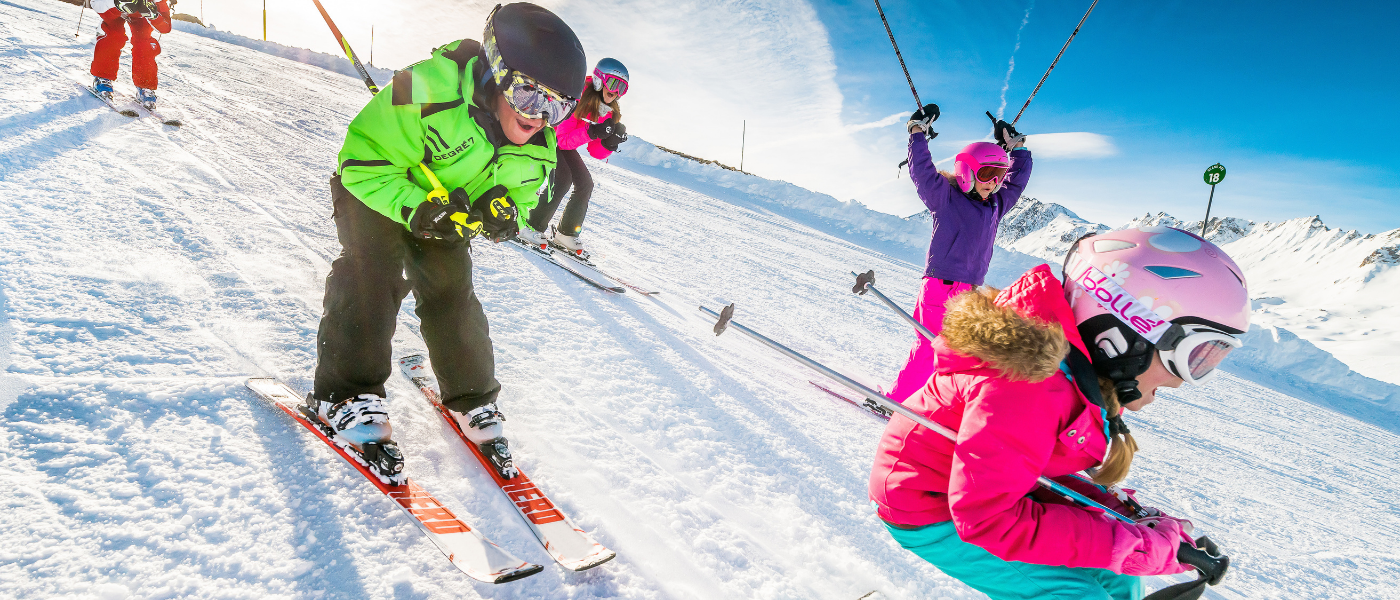 Wednesday, 16, March, 2022
When looking to book your first ski holiday it can appear to be quite daunting. From ski hire to lessons to choosing where to go, there's so much to consider! Our alpine experts have put together the most frequently asked questions our new clients ask when beginning the process of booking a ski holiday...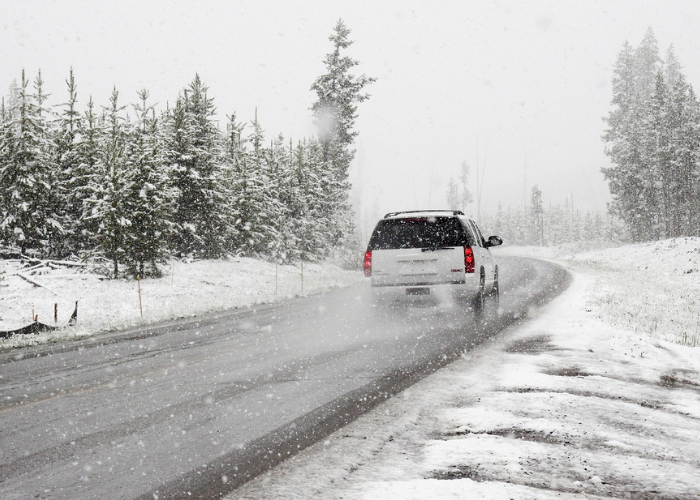 1) What is it like driving in the mountains? 
Driving to the mountains for the first time it is not to be feared! First things first, make sure you take a vehicle that is comfortable, reliable and large enough to fit all you need in it. Ensure you have European cover for insurance and breakdown. Driving to the Alps is easy - until you get near the mountain resorts you are on roads very similar to the UK's dual carriageways and B roads. Remember to drive on the right when driving in France!
We recommend getting the earlier Eurotunnel and doing the bulk of the journey first to get most of the journey out of the way before stopping overnight to rest; this means you have a few more hours to drive the next day before starting your winter adventure!  For more information on driving to the Alps, read our tips for a successful self-drive holiday blog.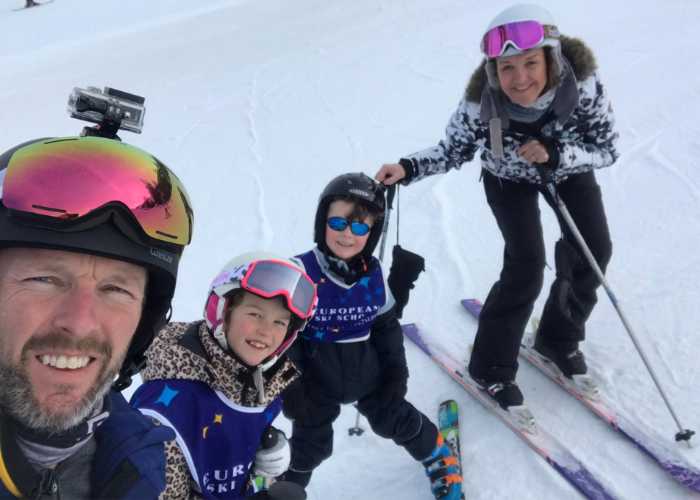 2) What are the first steps when you arrive in the mountains? 
We asked our alpine expert Claire for her advice...
"We always aim to arrive mid-morning in resort. The first thing we do when arriving in the mountains in check-in, dump our luggage and go and collect our ski hire which has been pre-booked through Peak Retreats. Then we are all set up for ski school and ready to grab the first lifts of the day the following morning. If we arrive before check-in, we tend to grab our ski-hire and let the kids find their ski legs by using the free resort lifts while we have a leisurely lunch. To make this easy we ensure the kids' ski clothes are easily accessible before we set off. Doing this is a really good way for the kids to blow off steam after the long journey. After we get settled into our accommodation and unpack and one of us pops to the ski school to make sure we're all ready for the next day."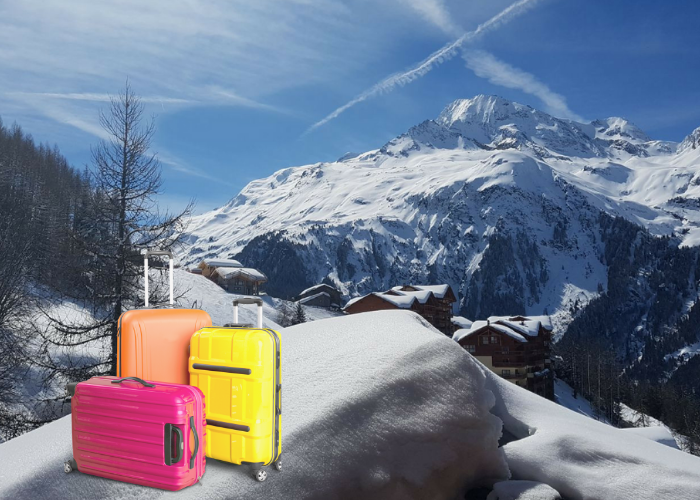 3) What do you need to pack? 
This is a really good question as people tend to get a little carried away and spend a lot of money unnecessarily. What you need are clothes to layer under jackets – vests, fleeces, t-shirts, tights etc. Layers are best because they trap the heat, and if you need to, you can take layers off. You also need warm, waterproof jackets and trousers. Gloves are also really important. For the little ones, who tend to handle the snow a lot, it may be worth taking a couple of pairs in case one set gets lost or wet. Helmets are also essential. You can hire helmets with your equipment hire. For more information, we have a dedicated page on family skiing and what to pack for a family ski holiday. 
Did you know you can get sunburned in the middle of winter at altitude? We recommend packing a factor 50+ sunscreen!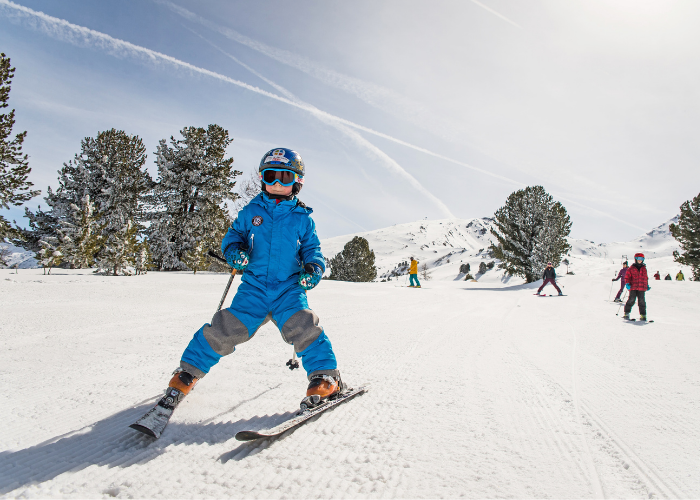 4) Where are the best resorts for beginners? 
Our alpine expert Steve gave us his recommendations...
"If I was to give a top five best resorts for beginners I'd start with Val Cenis as there are 16 green runs to practice on, many of which are tree lined. Not only that, Val Cenis claims to have the longest green run in Europe; The Escargot run is six miles long and reached by chairlift in La Ramasse, it smoothly follows the Mont-Cenis road and its gentle bends make for an ideal slope to learn to ski on. Next, I would say La Rosière, the French side is more beginner-friendly than the neighbouring Italian side which is more intermediate focused. The well-designed village in La Rosière is a perfect base as ski hire, ski school and nursery slopes are all just a stone's throw away from your accommodation. Samoëns also has a great beginner area at the top of the Grand massif chairlift meaning you can learn to ski at a higher altitude with great views. Aussois is known as a small family-friendly ski area with cruising runs that have spectacular scenery, perfect for those starting out on the slopes. Finally, Sainte Foy is a hidden gem which makes it an ideal base to learn. The great thing about Sainte Foy is that you can have peace of mind knowing that everything comes back to a central point with its funnel-shaped terrain leading all slopes back to the resort centre."
5) How do I book? 
Very easily! Just call our friendly team on 023 9283 9310 and they can provide you with helpful advice and take care of your booking for you. Alternatively, you can book online - just browse our resorts and accommodation and make your pick - or submit a quote request and our team will get back to you with availability and prices.
Our Alpine experts have visited all our resorts between them and most accommodation too, so they can give you sound advice about where to stay. And remember, no question is a silly question!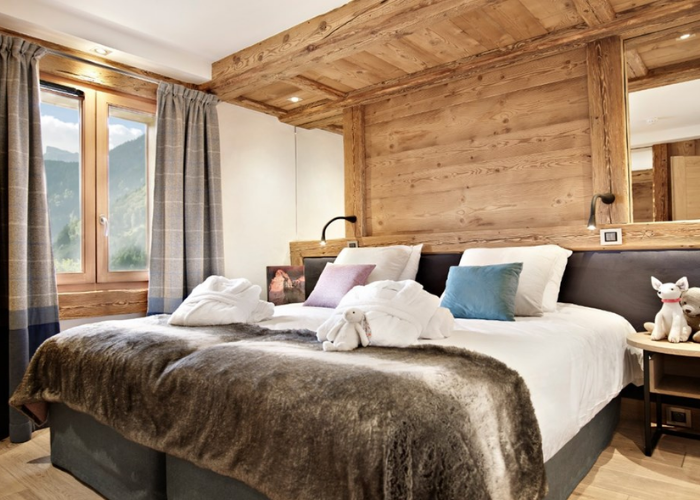 6) Where do you stay? 
We have a variety of different types of accommodation to suit all requirements and budgets. For a real home from home experience with plenty of freedom, we recommend self-catered accommodation. For more information, read our self-catered holiday blog or browse our new accommodation.
You'll also find our holiday types area useful if you'd like a little more direction.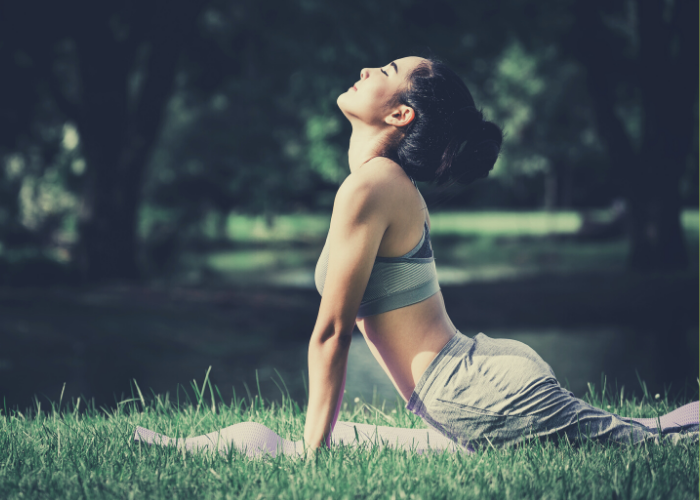 7) Do I need to exercise before? 
Don't panic, you do not need to spend every day in the gym before a ski holiday! But simple things like taking the stairs instead of the escalators or going for a power walk at any point of the day to get the heart pumping will certainly help give you the energy to get onto the slopes every day on your winter break. 
If you are wanting to try a simple workout before heading to the slopes, find a clear wall and stand with your back resting against it. Move down into a squat position with your legs bent at a 90-degree angle and aim to stay in this position for as long as possible.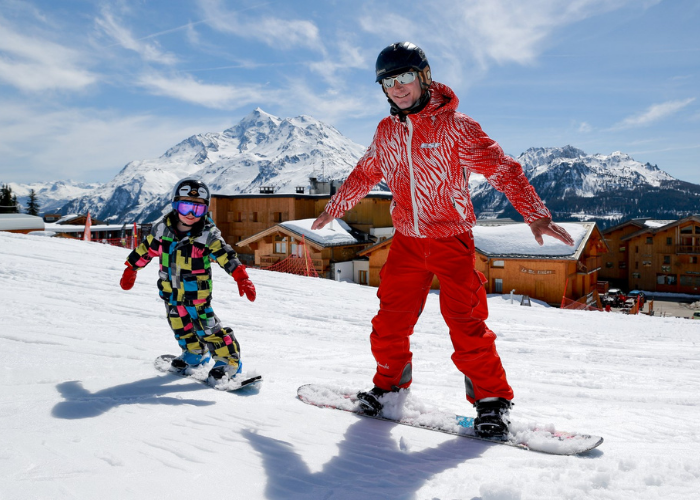 8) What costs do I have to consider? 
We have broken this question down into 8 key costs to consider when booking your ski holiday.
Ski Hire - We can pre-book your skis, snowboard, boots and children's helmets for your ski holiday

so that it's all arranged for you and you won't have to worry about paying once you arrive. 

Call us on

 

023 9283 9310

 

and detail your requirements to one of our team.
Ski clothing - If you are new to skiing it's important to remember to pack the correct clothing and shops like Decathlon and Snow & Rock are a great place to go when looking for your ski attire.
Lift Passes -

We can pre-book ski lift passes at almost every resort. Often you will have the choice of purchasing a ski pass, which covers the complete skiing area or a much smaller local area. We suggest that you purchase the larger area unless you are a complete beginner. 

Ski Lessons - Ski school is an important part of most people's skiing holiday whether they are beginners or just wish to improve style and technique. All our resorts have extensive ski school facilities for kindergarten, children, and adults. You can call our friendly team or send us an email to pre-book your ski school. 

Accommodation - We feature many different types of accommodation for ski holidays in the French Alps including self-catered ski apartments, chalet apartments, ski chalets and all-inclusive hotels.
Parking - Most of our accommodation includes payable underground parking however when making your booking ask our alpine experts and they can advise you further. 
Food - The cost of food is something to consider when planning your trip. Our resort delivery service gives you the option of pre-ordering delicious meals to be delivered to your self-catered ski apartment or you can shop locally or on route if you're driving.
Cost of travel - Whether you are driving, flying, or taking the train to the Alps, it is important to consider this in your budget for your ski holiday. Driving to the Alps is extremely popular, using either the Eurotunnel or ferry and stopping over in a hotel to break up the journey. If you are looking to fly to the Alps, it is important to remember to either prebook your airport transfer or car hire.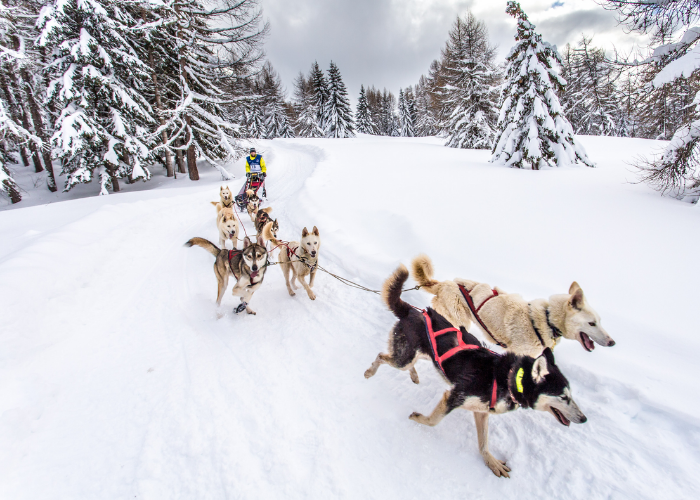 9) What else can you do on the slopes other than ski?
There is such a variety of activities in the mountains for the whole family. Take a walk in the snow with snowshoeing, experience the joys of a ride in a dog sledge, discover the unique sport of climbing frozen waterfalls with ice climbing, enjoy some fun with family and friends on the ice-rink, gain some inner calm with yoga, visit the local cinema, eat at the many restaurants, and much more! 
Activities available are subject to the resort you go to and we have detailed our favourites on our resort pages. Give us a call if you'd like to chat about the best resorts for non-skiers.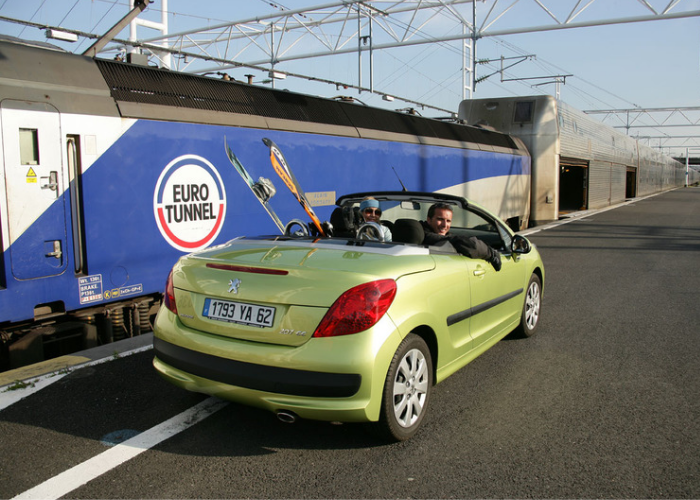 10) How does the Eurotunnel work when driving? 
Our alpine expert Tim explains how it works...
"The Eurotunnel really is as simple as following the signs, turning up to Folkestone and ensuring you are in the right lane - standard or FlexiPlus. FlexiPlus tickets means you have priority boarding, flexible travel times on your booked day of travel, and the use of the exclusive FlexiPlus lounges. The FlexiPlus lounges are great for you to stock up on your complimentary snacks and refreshments ahead of your journey to France. Our ski holidays include a return Eurotunnel crossing for a standard car and we give you a free upgrade to the premium FlexiPlus service, except at some school holiday weeks. You follow the lanes into the carriages, and 35 minutes later you will arrive in Calais and will be on the road to your ski holiday."
For more information driving from the UK to the Alps and Flexiplus benefits read our self-drive page!
Ready to put something in the diary to look forward to? Call our Alpine experts on 023 9283 9310, email reservations@peakretreats.co.uk or you can book online.