Thursday, 15, February, 2018
I have always been a lover for an all inclusive, hot, summer holiday. Before Brodie Adam & I would holiday abroad somewhere warm at least 3 times a year. Even with Brodie we have managed a holiday to Mauritius, Cyprus and Crete. We vowed that having children would not stop us holidaying and travelling!
This year we decided to try something new. We decided to book a ski holiday! We wanted something adventurous, something that would give us a buzz. Adam has previously been skiing and managed to persuade me that it was going to be worth it. Boy I'm so glad I listened to him for once!
As this was going to be myself & Brodie's first time skiing we wanted somewhere that had good slopes for beginners but also somewhere which allowed under three's to ski. We found some places didn't allow children under the age of 3 to hire ski's or use the ski lifts.
We stumbled across Peak Retreats and after reading a few blog posts we decided to give them a call. From the very beginning they have been amazing, super friendly and helpful. They directed us to the perfect resort and hotel.
We stayed in Valmorel in La Grange Aux Fees, in a self catering apartment. The apartment was perfect. Super cosy, in a great location, near to the centre and some ski slopes. There was a bus route just outside that could take you into the centre for those days you didn't fancy walking. It also had an amazing swimming pool and spa which we certainly made good use of!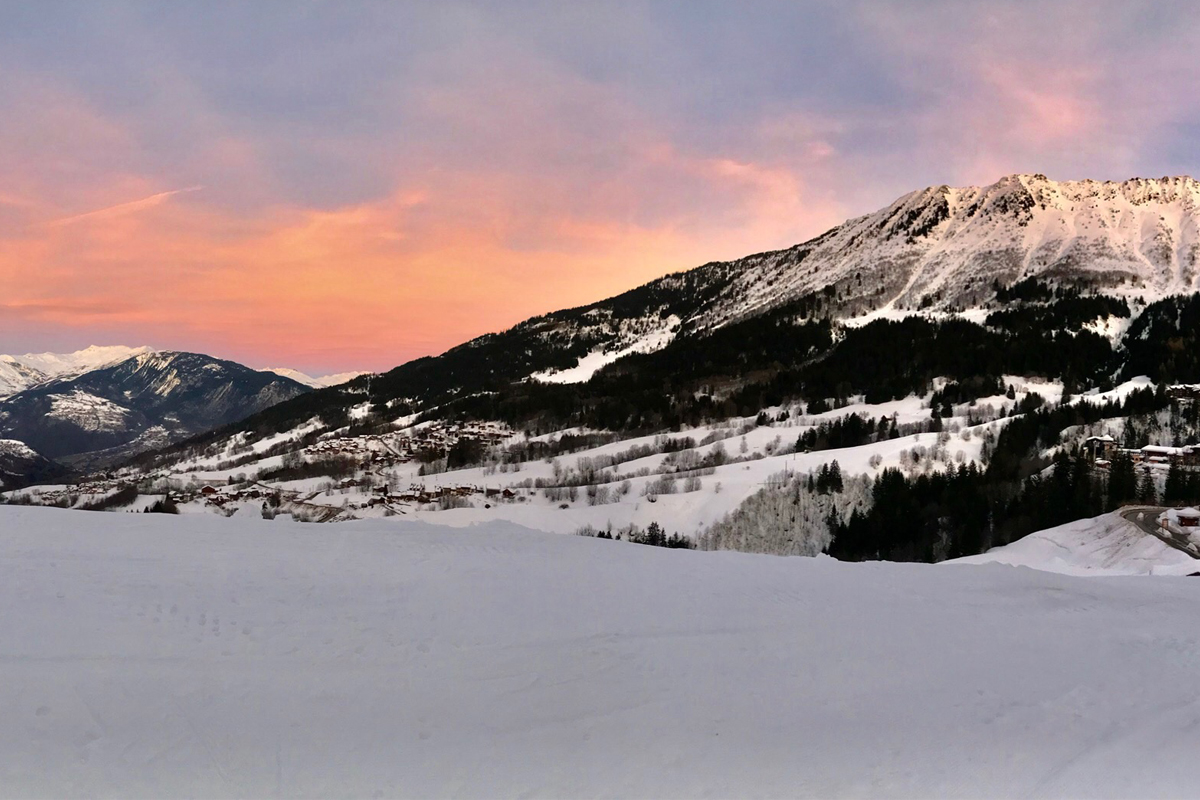 We independently booked our flights and flew into Geneva airport. From there we had a two hour transfer to the resort. We did look at hiring a car as it is a lot cheaper but due to the amount of snow the Alps have recently been having we decided paying the extra and booking a transfer would be safer. We arrived in deep snow and definitely wouldn't have made it in a little hire car!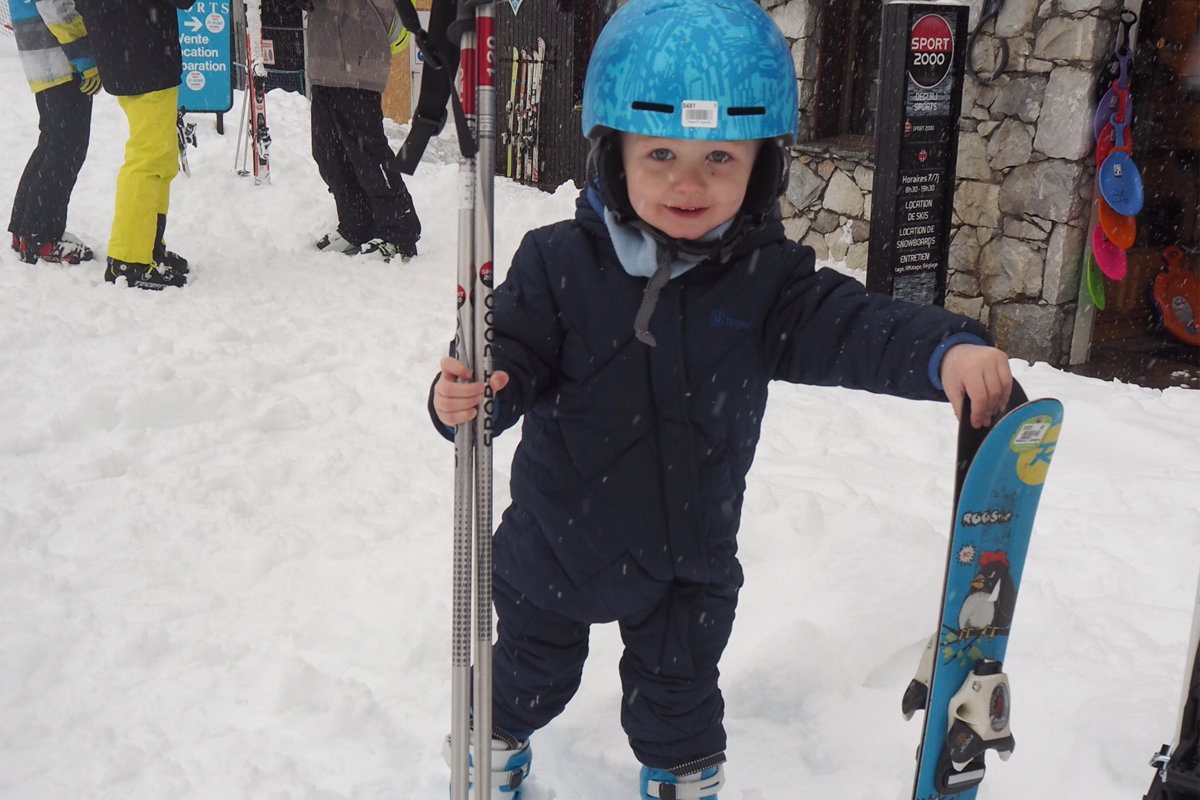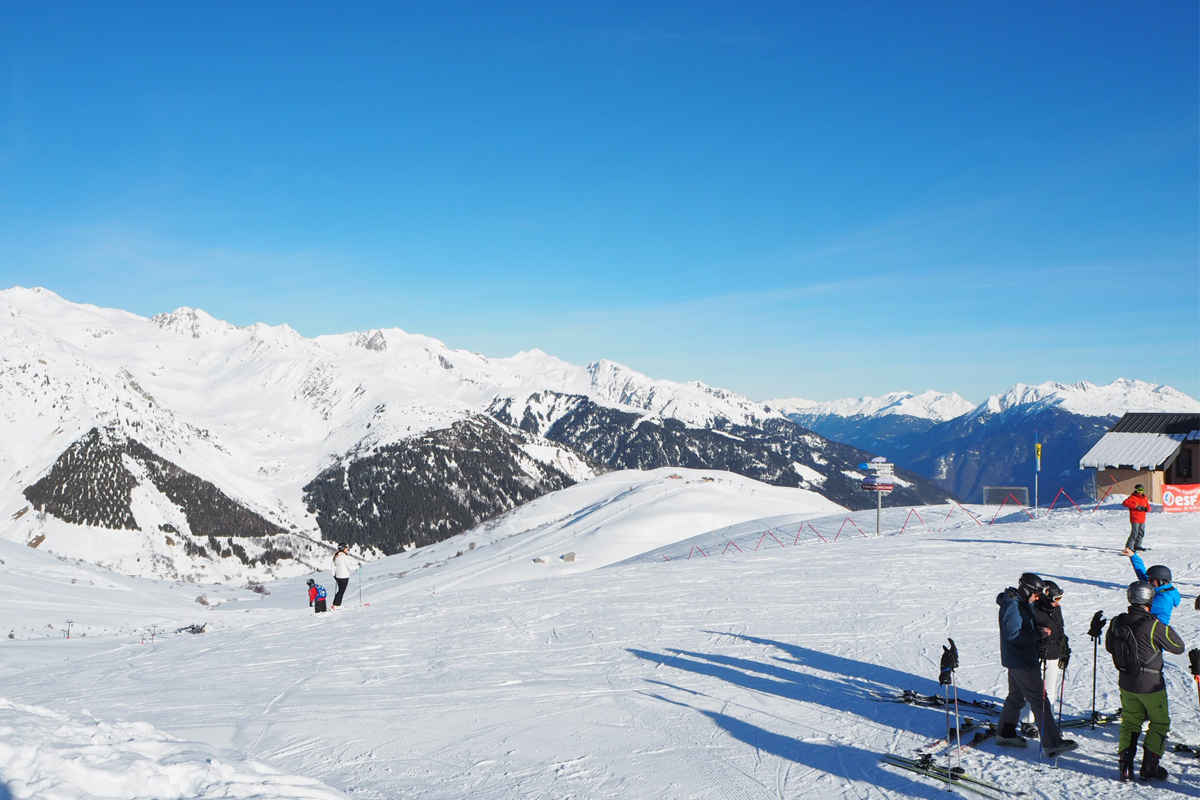 Something I did not realise being a ski novice is that to use the ski lifts, to get up the mountains and onto the slopes you need a ski lift pass. This could be a bit of a hidden cost, something you may not be aware of before booking. Brodie went free as he was under 5 but a 6 day ski pass for two adults cost us £450. It was totally worth it but if you didn't know about this it could catch you out!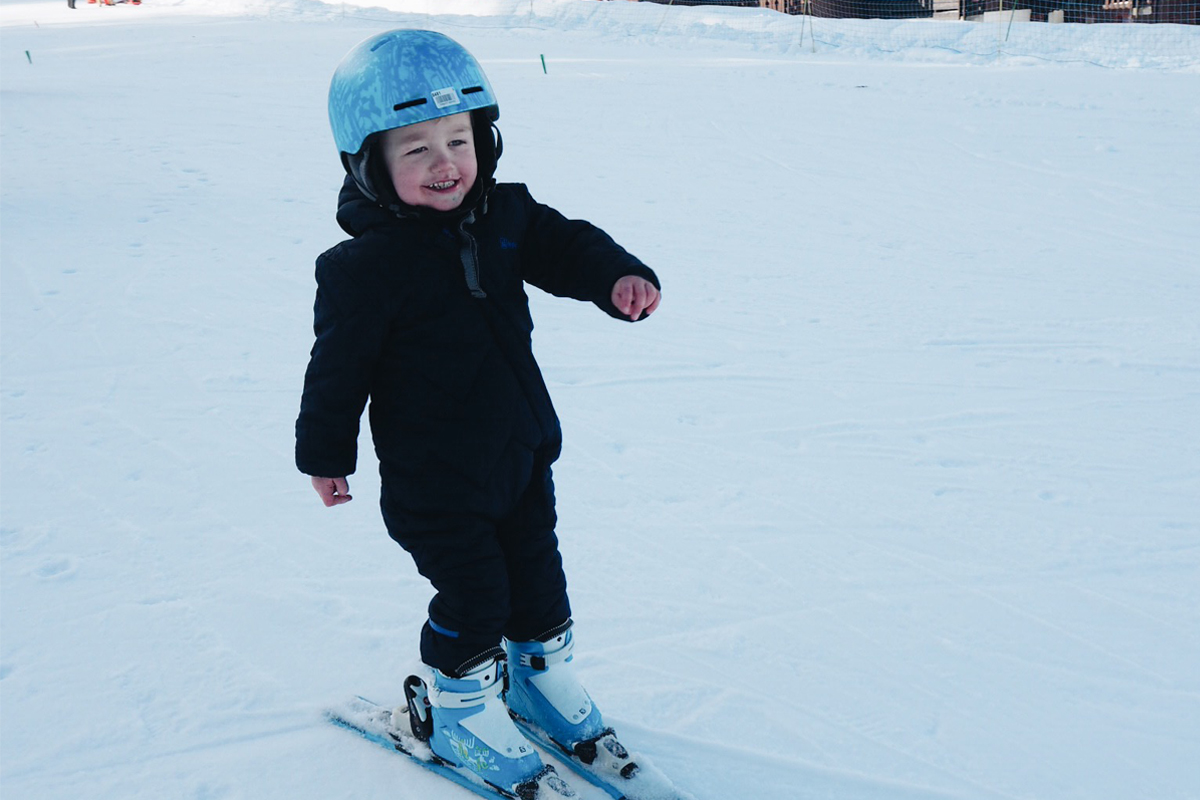 As someone who has been skiing before Adam was impressed with the variety of slopes you had to ski from. The beginner slopes were absolutely ideal for Brodie & I to learn on! With a good choice of green slopes it didn't take me long to grasp and it also meant Brodie, aged two could learn to ski by himself too!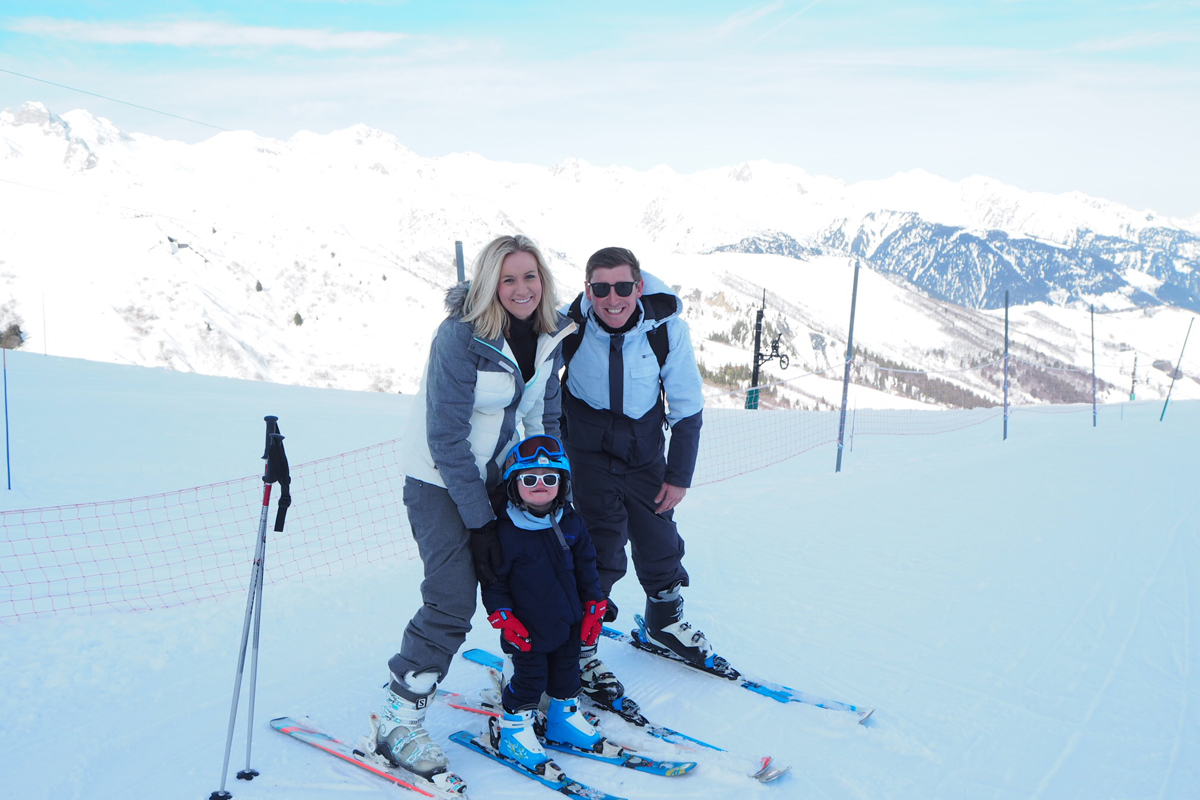 By the end of the week we were all adventuring down blue slopes from the top of the mountain to the very bottom! A big achievement for me, a first time skier.
For those who are interested in booking lessons, Valmorel has amazing ski schools for both adults and children. We personally didn't use the ski school but did see them out on the slopes and the instructors all seemed great!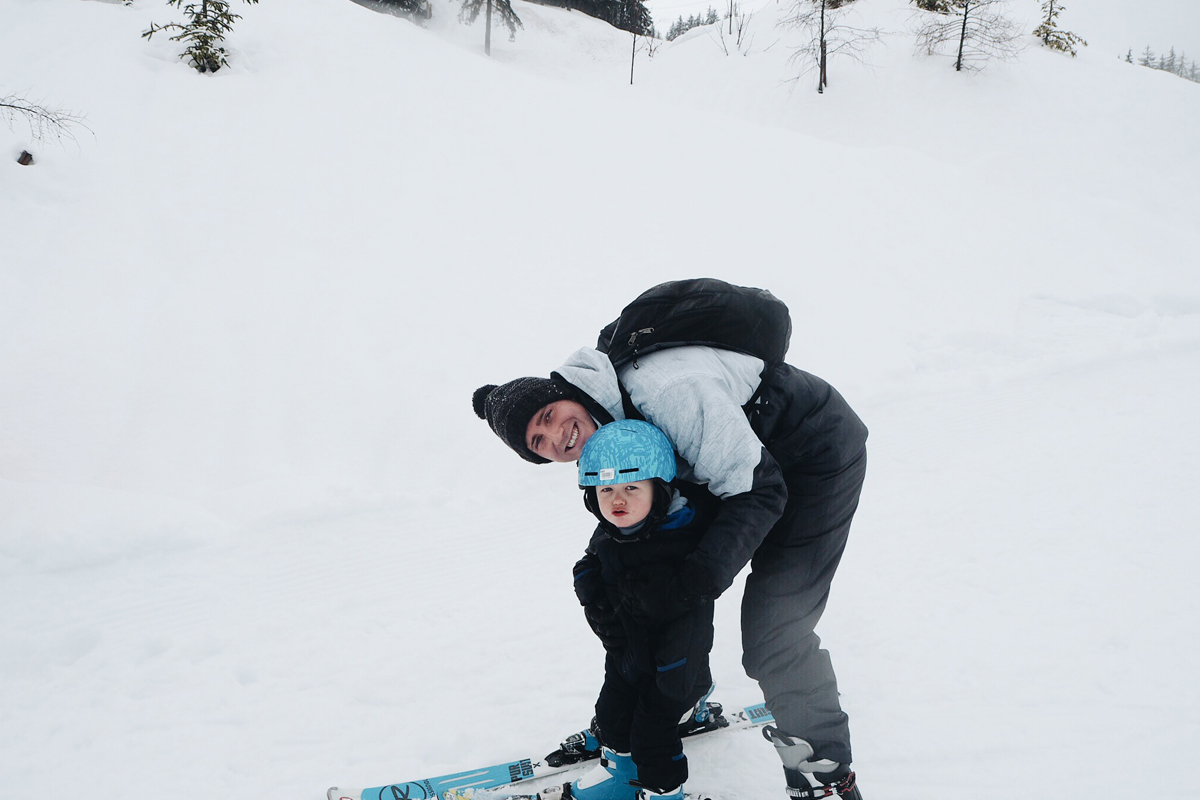 Fortunately Brodie took to skiing really quickly and absolutely loved it. As soon as he had his ski's on he wanted to get going. I am so proud of how confident and fearless he seemed. By day three he was independently skiing down a green beginners slope and learning how to stop. When he wasn't learning to ski he would ski down in between Adam's legs. He came down the blue slope with us and once we reached the bottom put his thumb up and said 'more'. It was amazing to see him enjoy it so much too!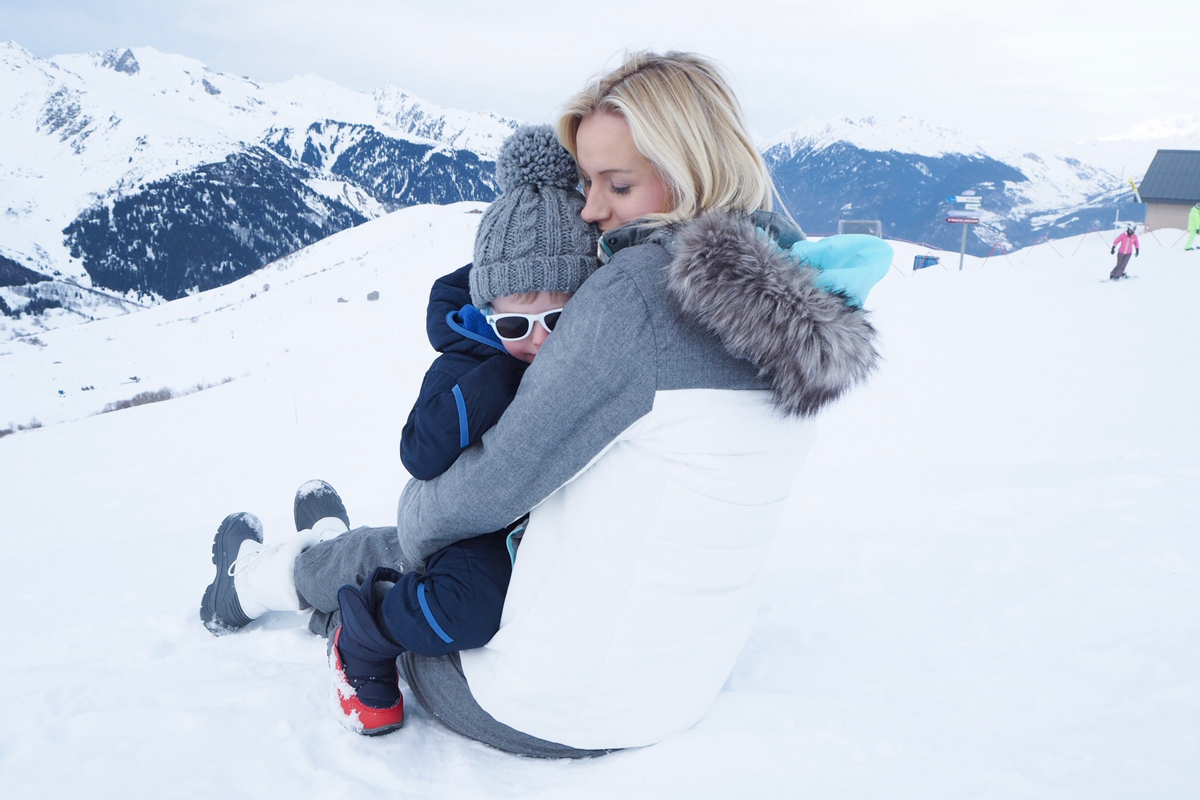 As well as great skiing, Valmorel had a great apres ski life with some lovely restaurants at the top of the mountains and some cute bars in the town centre. I really loved sitting in the sunshine, surrounded by amazing views enjoying a glass of wine! It was made even more special the days Brodie snuggled into me and fell to sleep.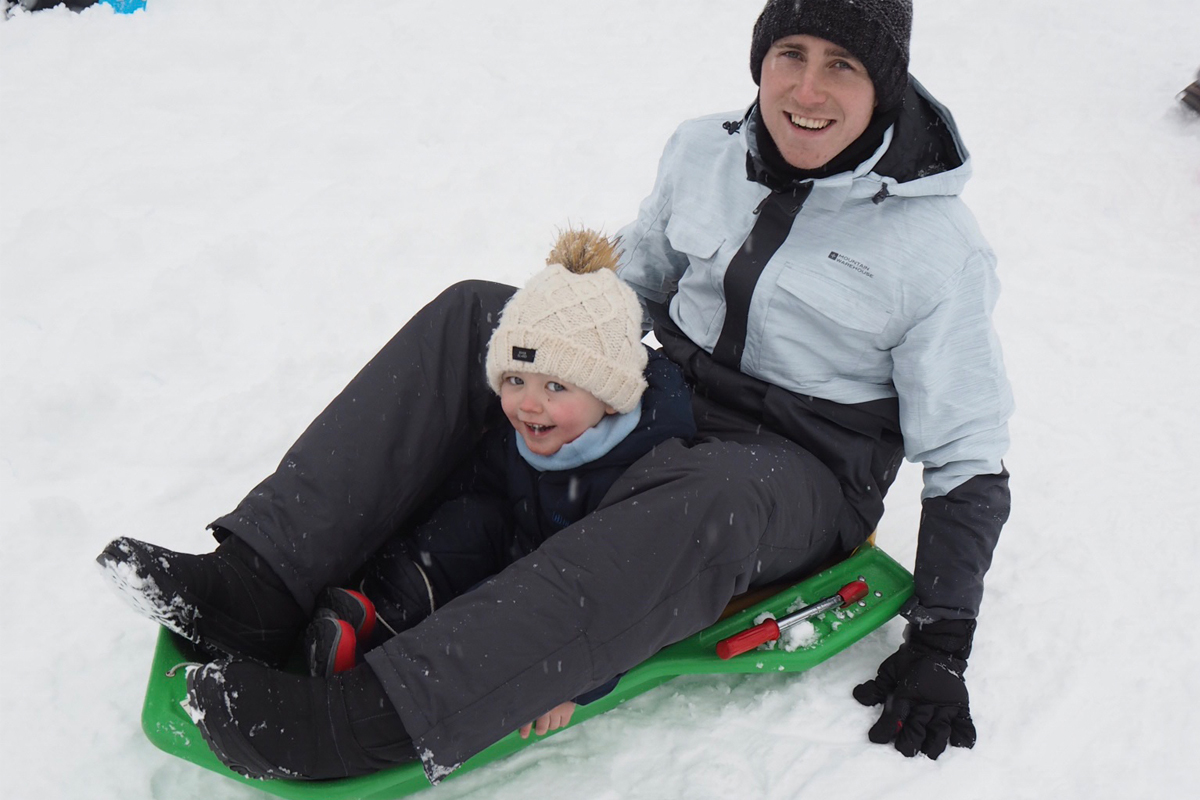 Most days we were out skiing all day! We loved it that much. However on the days Brodie was more tired we would leave the slopes mid afternoon and head to the sledge park instead. We hired a sledge from one of the shops in the centre and had great fun as a family. It was also useful to pull a tired, worn out Brodie around!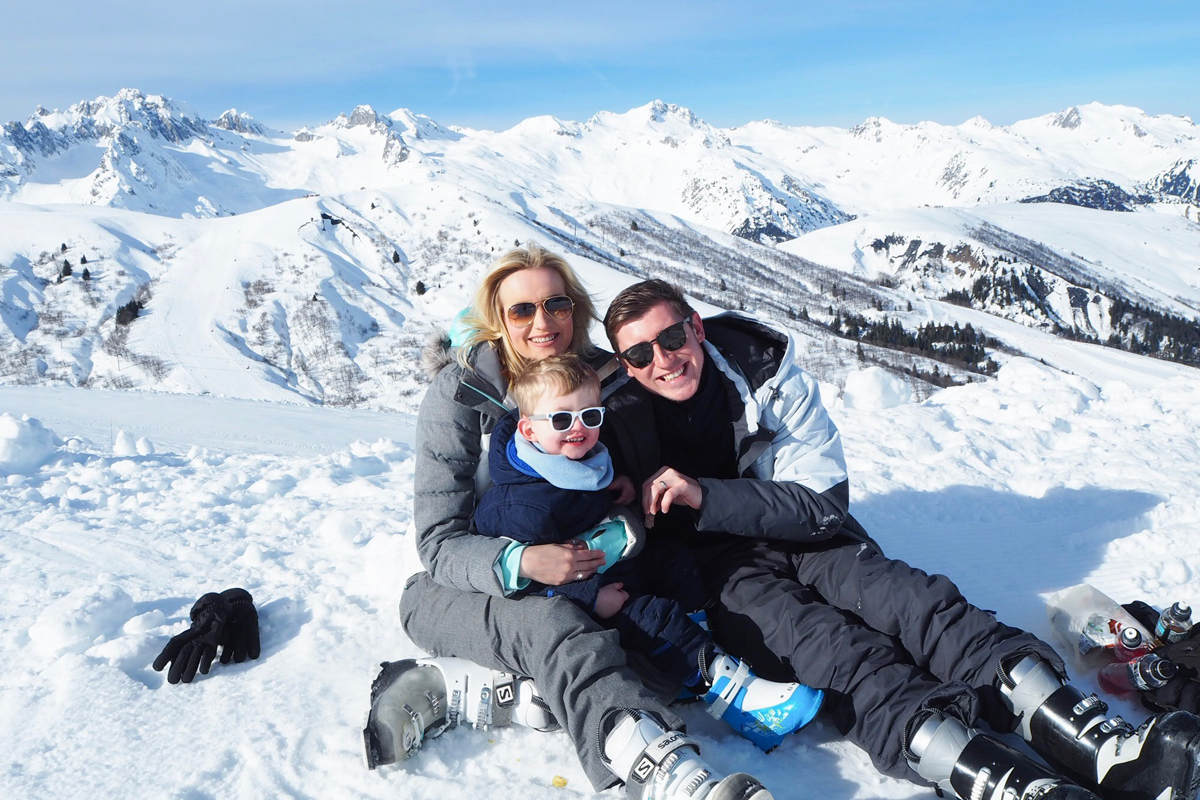 Overall I cannot recommend a family ski holiday anymore! We all had the best time, the most fun we have had in a while. After our difficult year in 2017 we vowed to chase happiness and find 'us' again! This ski holiday has been the best start to the year and has given us a reason to truly smile. We are all ready looking to book again!
This guest blog was written by our client Sarah, originally featured on her own blog site.