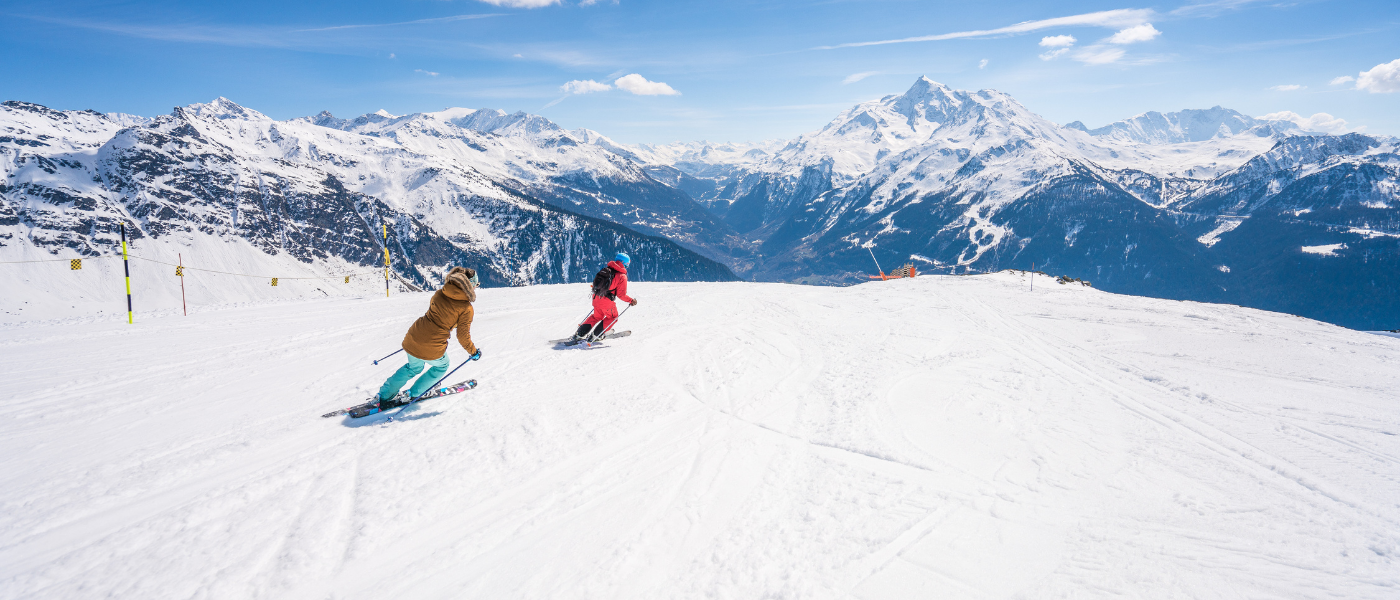 Tuesday, 21, March, 2017
This was our sixth skiing trip during the February half-term using Peak Retreats. For the last five years, we have skied in Les Gets, this was our first venture to different slopes. There are five of us in our skiing party; my husband and I, our two boys aged eleven and thirteen, and our niece.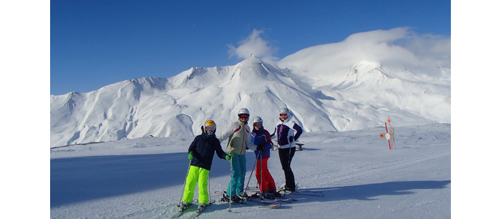 1. Earth
La Rosière is in a stunning location. We stayed in the Village Des Eucherts which is a satellite resort an easy ten-minute walk from La Rosière centre. Our accommodation, Le Refuge was five minutes from the ski school and the Eucherts Express lift. Apart from the log fire (read on to find out why!), the apartment could not be faulted. The staff were so helpful, nothing was too much trouble. Easy and unlimited access to the sauna and swimming pool was appreciated by everyone in our family. We self-catered and ate out one night at L' Estam which we highly recommend, but book well in advance. Our boys enjoyed trying Escargots for the first time! We also skied over to Italy (La Thuile) for a super lunch one day at Pizzeria Le Dahu and they even have a minibus to take you back to the gondola (we think you can pre-book it to collect you from the slopes too). La Rosiere has much going for it as a resort. We had fun watching a local ice hockey game one evening, and the three adults benefited from massages booked through Massage Me located two minutes up the road from the apartment.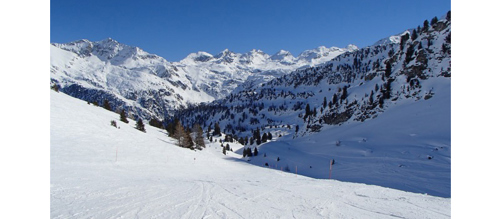 2. Water (or Snow)
La Rosiere is renowned for being snow-sure. This year, however, whilst it had over 150 centimetres of snow, it was still a bit icy. The powder was blown away at the beginning of the week by windy conditions which meant some pistes were tricky for some of us; although our boys didn't seem to care! This meant we learnt new skills and techniques very quickly! We all had group lessons with ESF and were particularly impressed with the outstanding English speaking instructors, small groups, care and attention to detail. From Wednesday it was a joy to ski, beautiful sunshine, wide open and quiet pistes, and above all very short lift queues (even in half term)!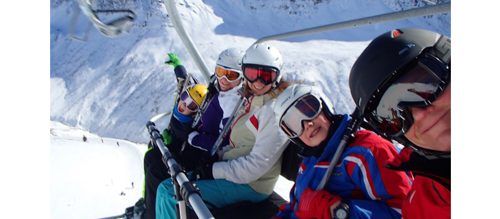 3. Air
The spectacular scenery was a true highlight of our holiday, particularly skiing over to Italy on the eleven-kilometre tree-lined piste (Piste 7). We had amazing views of Mont Blanc with beautiful lighting at different times of the day. We loved the fresh, Alpine air and when the wind died down, silence. Many people we spoke to were returning to La Rosiere having skied there before, and nearly all said that in previous years they had experienced more snow and less wind.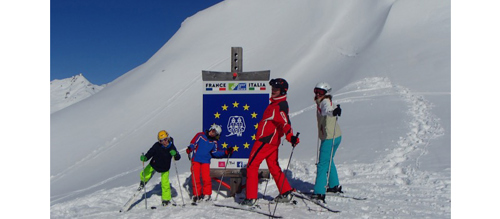 4. Fire
However, the air in our apartment was not always quite so fresh, it was distinctly smoky! We were delighted that the apartment had a log fire, and on the second night attempted to light the fire. However, the logs proved to be too big to burn despite firelighters. We requested a saw to make smaller logs! Our request was granted with excellent efficiency. So with logs chopped we lit a very good fire, in fact, it was amazing... the problem was that the smoke did not go up the chimney and filled the apartment with smoke and ash! After a second attempt later in the week, we decided to abandon any further attempts and instead enjoy the fire at L' Antigel (on the Tetras piste) with vin chaud and hot chocolate in hand instead!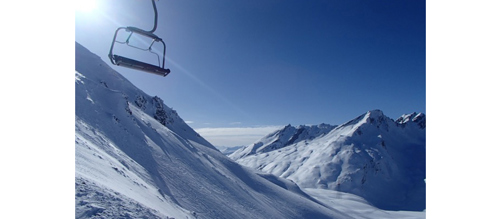 So would we return to La Rosière?
Well, opinion was divided in our party. We loved the apartment (we would ask for another apartment where the log fire worked as other guests said their fires were fine!) we loved the quiet pistes, skiing into Italy and the sun-drenched slopes. We loved the stunning scenery and lack of lift queues. However, now we have tried a different resort for the first time....there are many more to try...so perhaps our adventures will lead us somewhere different in 2018….but we'll certainly be returning one day!
This blog was written by our client Kathryn and family, February 2017