Saint Bernards in Espace San Bernardo
Did you know that the Espace San Bernardo ski area (accessed from La Rosiere) is named after the Saint Bernard dog breed? These enormous and gorgeous creatures were traditionally used for mountain rescue in the days before skidoos and helicopters. In fact the last recorded instance of a Saint Bernard being used in a rescue was in 1955.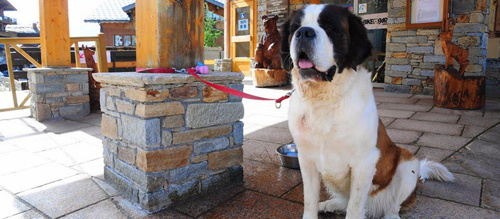 Saint Bernard in La Rosiere © La Rosiere Office de Tourisme 
Today, the Saint Bernard holds a special place in the hearts of La Rosiere locals and visitors alike. Throughout the resort there are frequent nods to our furry friend from the popular Petit-Saint-Bernard pass to hotels and restaurants bearing the name.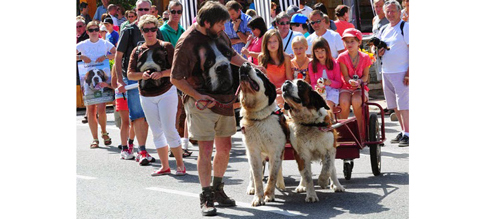 2014 Saint Bernard Rally © La Rosiere Office de Tourisme
The free lift pass for Saint Bernard owners is set to be renewed this winter and next summer there's even plans for a Saint Bernard rally following the success of last year's event!