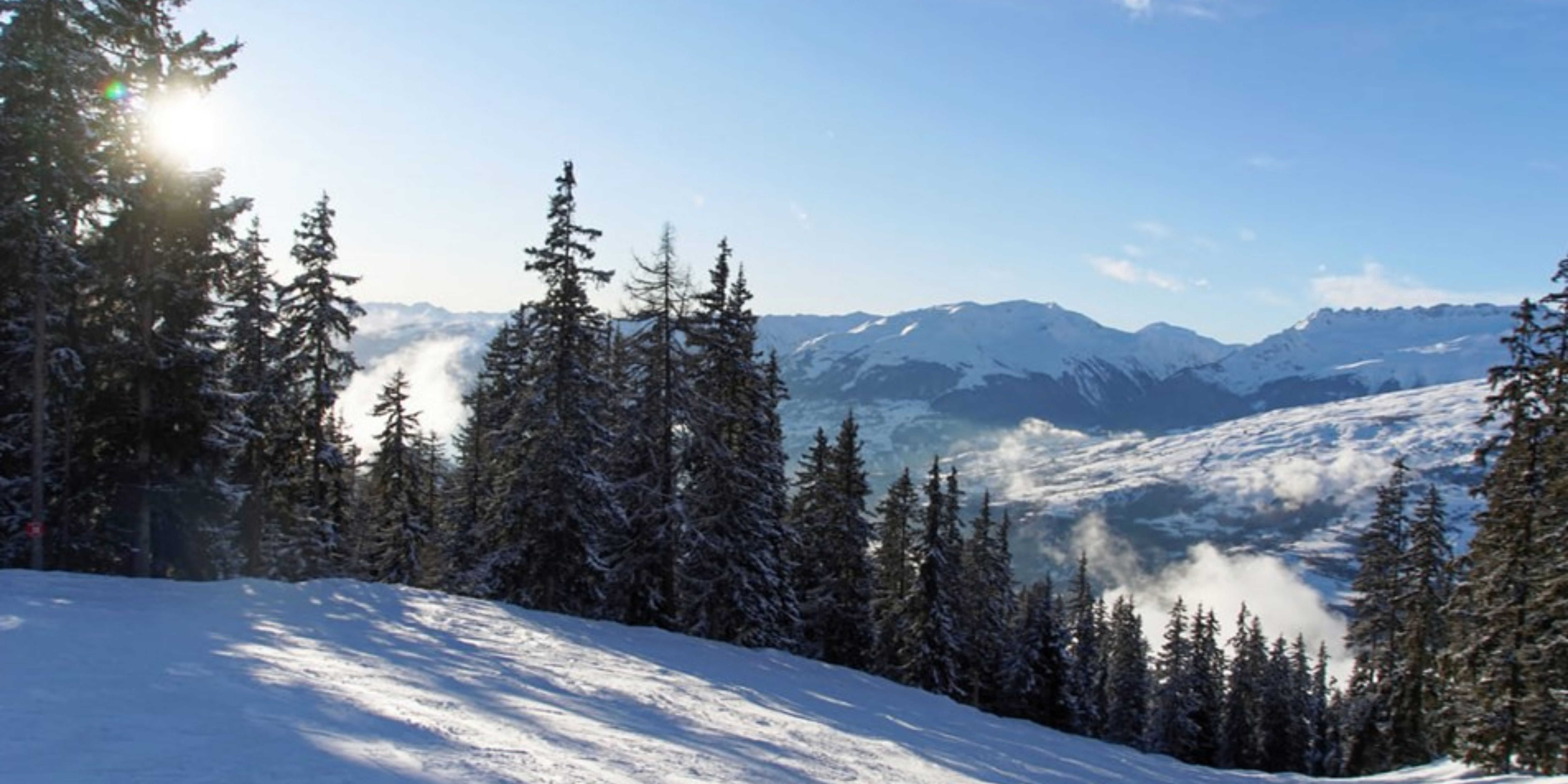 Tuesday, 13, July, 2021
We best describe Peisey Vallandry as an oasis of calm in the huge Paradiski ski area, somewhere to recharge your batteries surrounded by nature. This sounds great, right? But Peisey Vallandry has a lot more to offer so here are our 10 reasons to book your next ski holiday to Peisey Vallandry.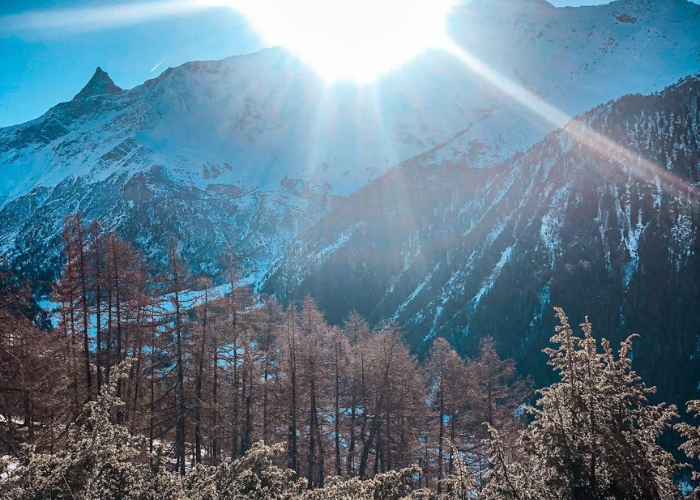 1. The Views. I know we said we can do better than unspoiled nature but still, the scenery in Pardiski is beyond stunning, including views of the iconic Mont Blanc. You really need to experience it for yourself!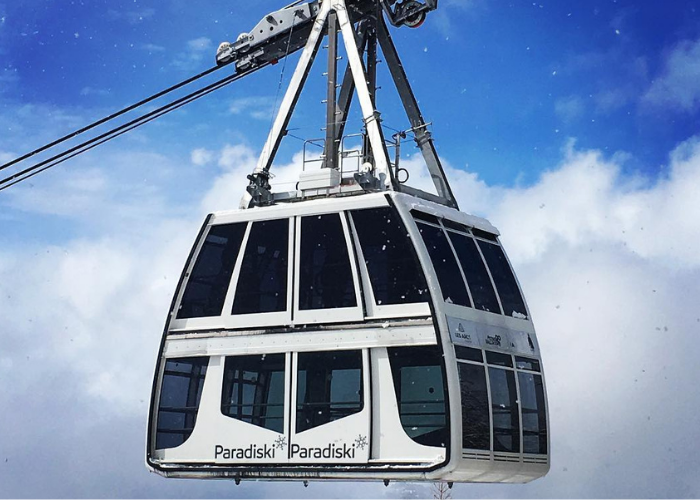 2.  Linked resorts. You can ride one of the world's largest cable cars, the Vanoise Express which links the resorts of La Plagne and Les Arcs. This is a unique experience consisting of 360° panoramic views with transparent glass panels on the floor! Staying in Peisey Vallandry means you have easy access to both mega-resorts and all they have to offer. Enough said.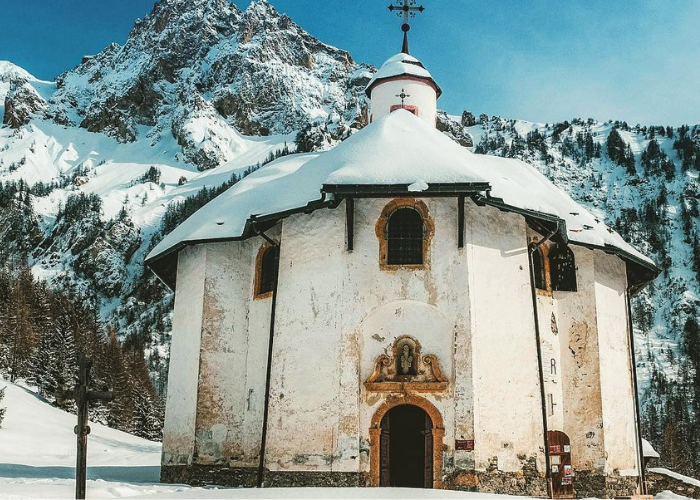 3. Modern skiing in a historical setting. You really do get the best of both worlds - one of the most modern lift systems situated at the foot of an authentic mountain village! You can fully immerse yourself in the resort's heritage including the baroque church, by taking part in a guided visit by torchlight.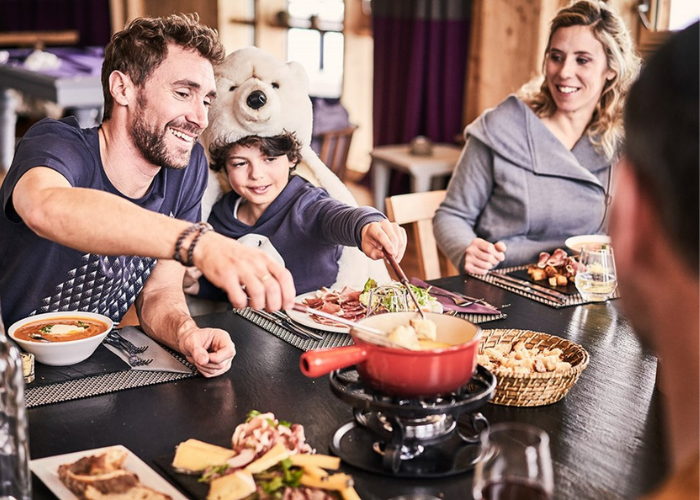 4. All the amenities. Peisey Vallandry has a welcoming home-from-home vibe with bars, restaurants, a mini-market, nursery, local specialty take-away, and medical centre. Basically, this resort has got you covered!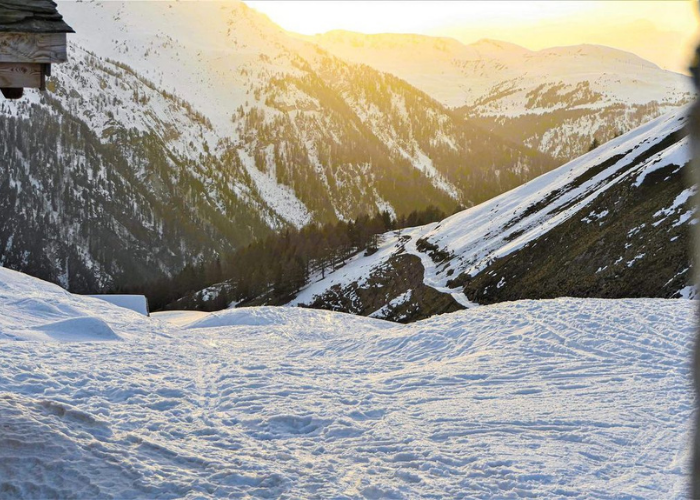 5. Snow! With 70% of the ski runs at heights of more than 2000m, and one of the world's most modern artificial snow systems, Paradiski guarantees top-quality snow conditions from December to April. With the peaks of Mont Blanc and Pierra Menta forming a dramatic panoramic background, Paradiski is also the gateway to the Vanoise national park, a nature reserve of 53,000 hectares.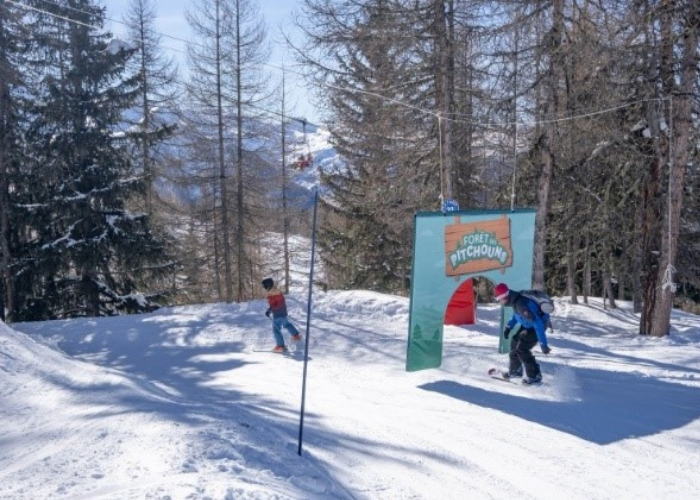 6. For the kids. The Forest of Pitchouns (children's forest) in Peisey Vallandry is a playful piste for all ages. It offers a series of 15 activities accessible to all for a playful crossing of the forest. This is the perfect piste to enjoy skiing with the little ones.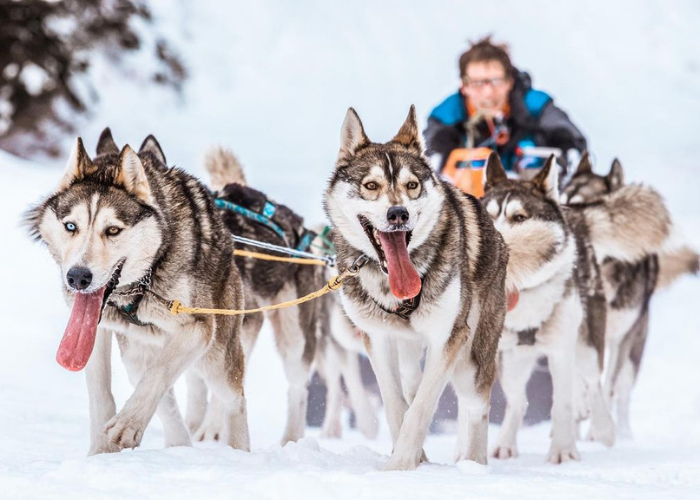 7. More than just downhill skiing. Peisey Vallandry offers the full package from riding in the natural and majestic scenery of the valley on a horse-drawn sleigh to observing the wildlife while Emmanuel the musher and his 10 dogs take you for a ride. Plus, if you are feeling like giving those muscles a gentle workout, the Nordic ski site is an exceptional setting that offers cross-country skiing in different forms.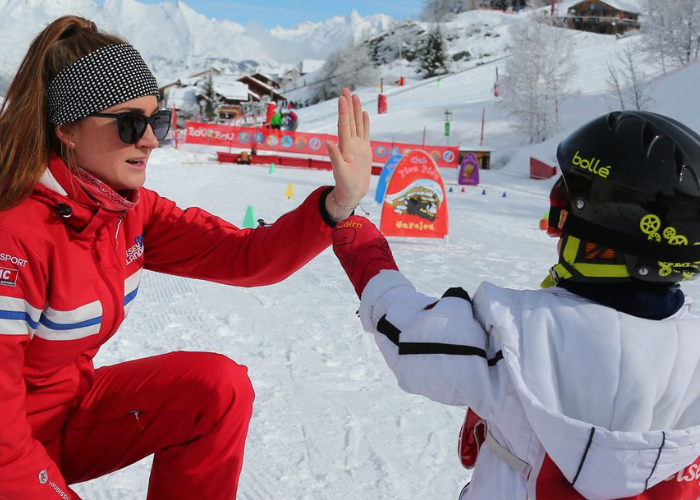 8. A great ski school. Peisey Vallandry is home to the ESF Ski School which offers skiing lessons to children from 4 years to 12 years, as well as snowboarding lessons from 8 years. You might want to take a lesson with the experienced team on the quieter slopes before heading out to the slopes of Les Arcs and La Plagne.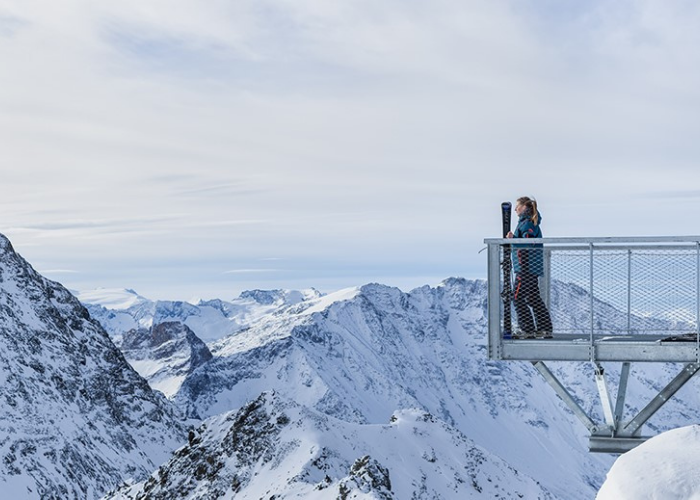 9. Bucket list adventuring (for the more advanced skier!). The Aiguille Rouge descent, an epic 7km non-stop run from the glacier at 3226m all the way to Villaroger at 1200m. It's one of the steepest drops in Europe! When you're at the top, climb up the observation point and see the views towards the Swiss, Italian and French Alps right to the Jura mountain range. A view like none other!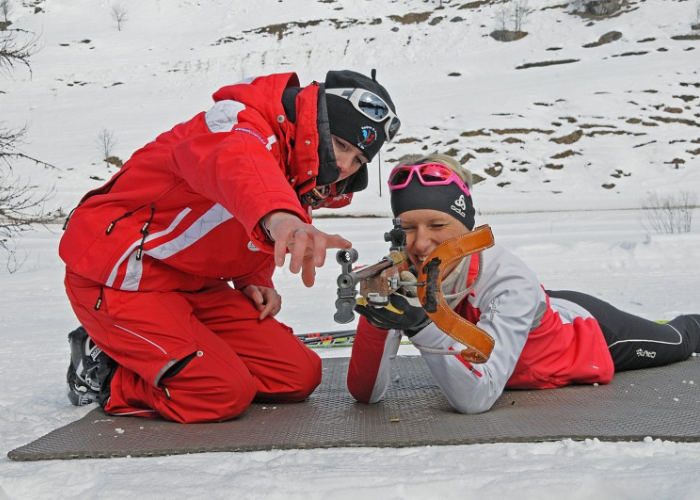 10. Peisey Vallandry Biathlon. In the Peisey valley, discover one of the most beautiful areas of France dedicated to this sport. On an officially approved shooting range, come and test your skill in total safety - beginners are welcome!
Recommended stays
Below we have listed some great places to stay, but if you would like advice on which accommodation would suit your group best, please send an email or call our friendly team on 023 9283 9310.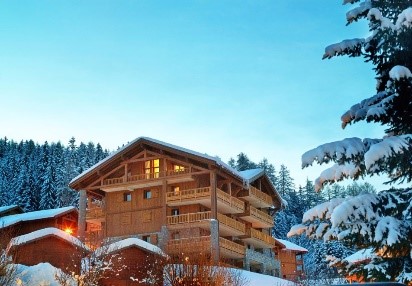 This 4-star residence is located in Vallandry village with facilities that include an indoor heated swimming pool, hot tub, sauna, steam room, and gym. If you are feeling like a pamper after a day's skiing, the O des Cîmes Spa can arrange a selection of massages and beauty treatments for you.
The traditional Savoyard architecture combined with modern facilities makes this a perfect place to book your stay.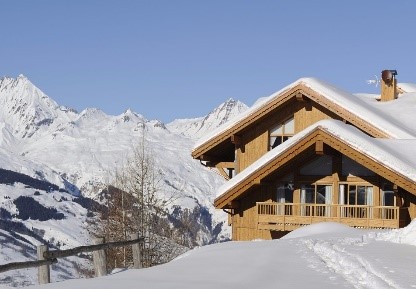 This 4-star residence is ideally located within walking distance from the village centre of Vallandry and offers doorstep skiing. From the residence, you can ski down to the Vallandry ESF ski school meeting point / Vallandry chair lift via the easy Blue Barmont/ Belvédère slope.
You also get free access to the wellness area at L'Orée des Cimes.