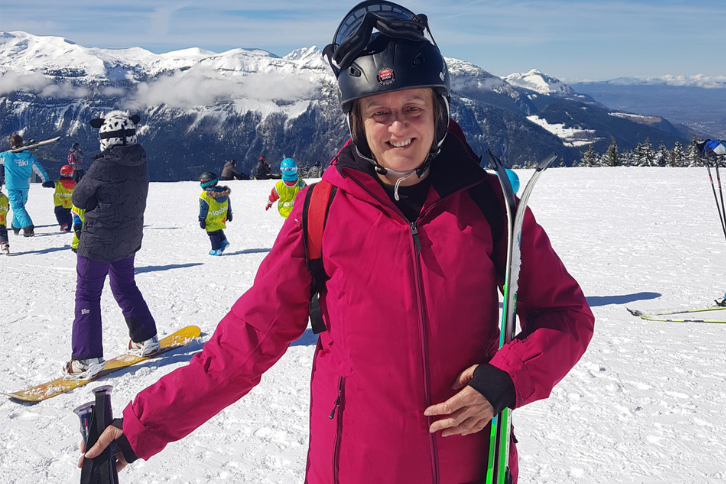 Friday, 23, March, 2018
I've recently visited the lovely little alpine town of Les Carroz in the Grand Massif area of France with my daughter. It's big enough to have several restaurants, a cinema, a swimming pool and plenty going on. The area is breathtakingly beautiful with mountains drawing the eyes in every direction.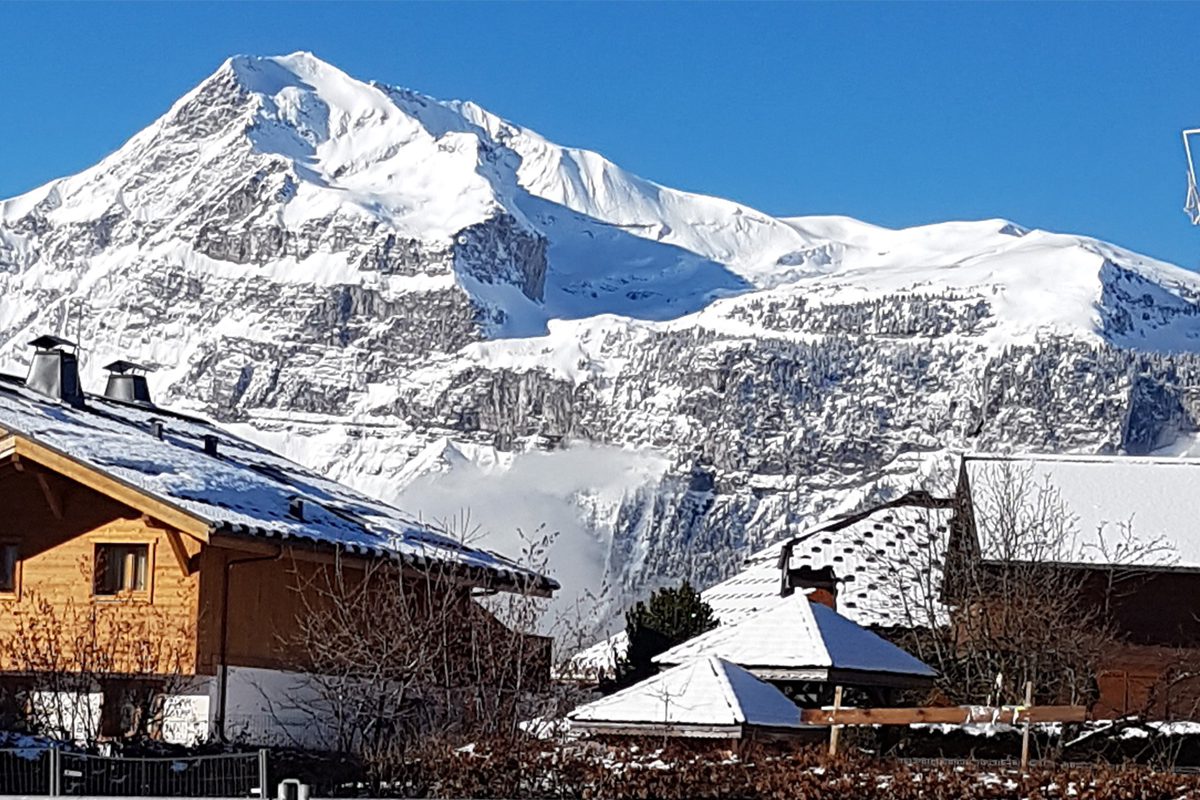 We found Les Carroz a friendly and welcoming place. Most people speak English to some extent, but are pleased if you use whatever French knowledge you have. Many conversations are a mixture of French and English, especially when shopping or eating out.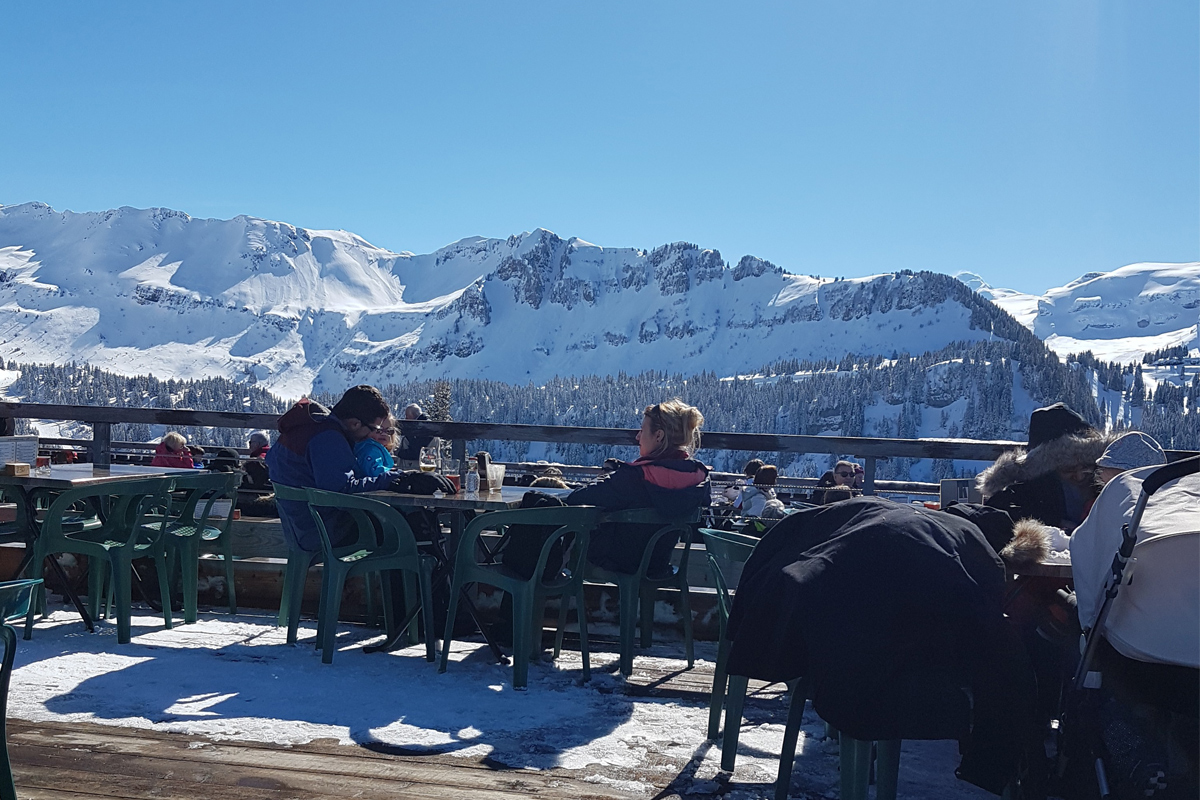 The food here is a great attraction too, with tartiflette (potatoes, cheese, cream and bacon), crepes, a huge variety of sausages and an amazing variety of delicious pastries. Oh and gorgeous chocolate. You can whittle away the extra pounds with all the exercise skiing provides! One evening we hired a fondue set from Reception. It was free to hire and so tastey we ended up using it twice!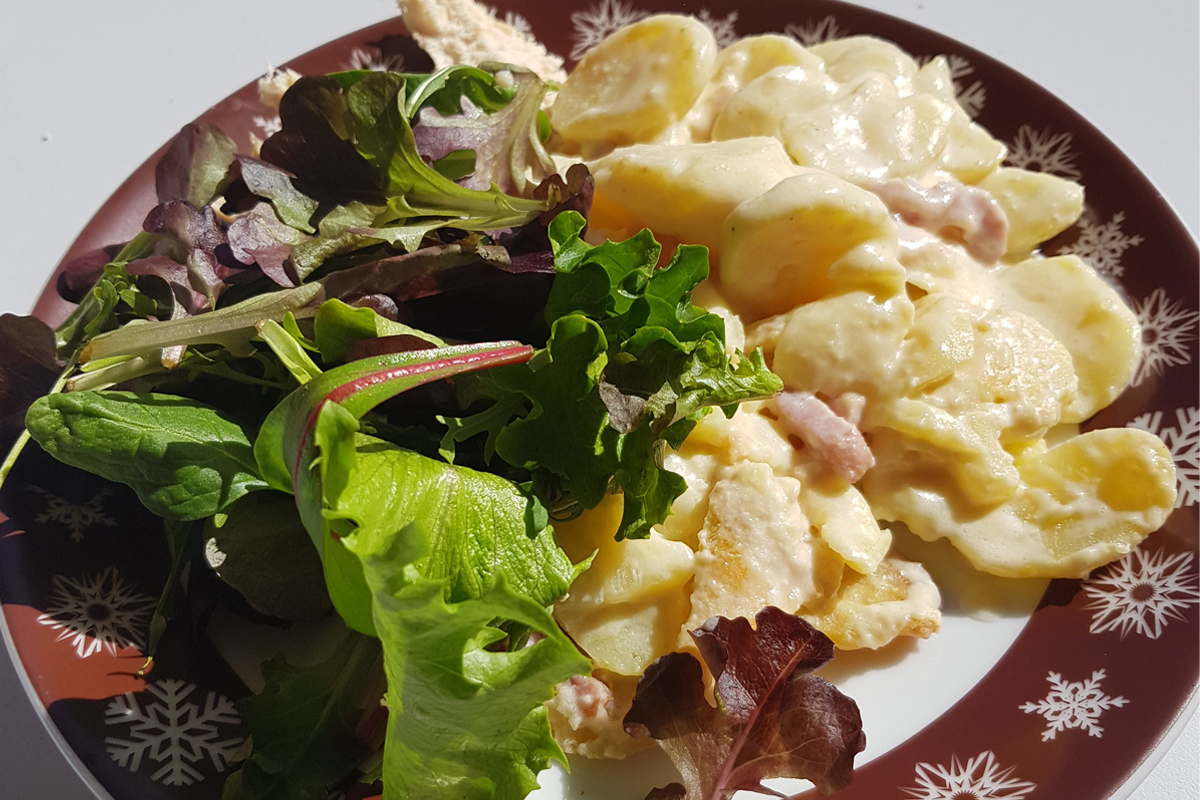 The apartments Leana were an unexpected bonus. We started and finished our stay in the attractive reception area that has seating and a log fire for relaxing by. The staff are friendly and knowledgeable, which helps especially when first arriving. Having been built in 2017 the apartments are modern, clean and spacious, with lovely views from the balconies. There is an excellent bathroom and a well-equipped kitchen area in the open-plan living room. Lifts are available to all floors. In the basement there is parking, but also a way through to the ski equipment store and also to the spa. Although we didn't take advantage of the treatments, there seemed to be plenty available for indulgent experiences. We did use the swimming pool, jacuzzi, steam room, salt cavern and sauna, which were all very much enjoyed!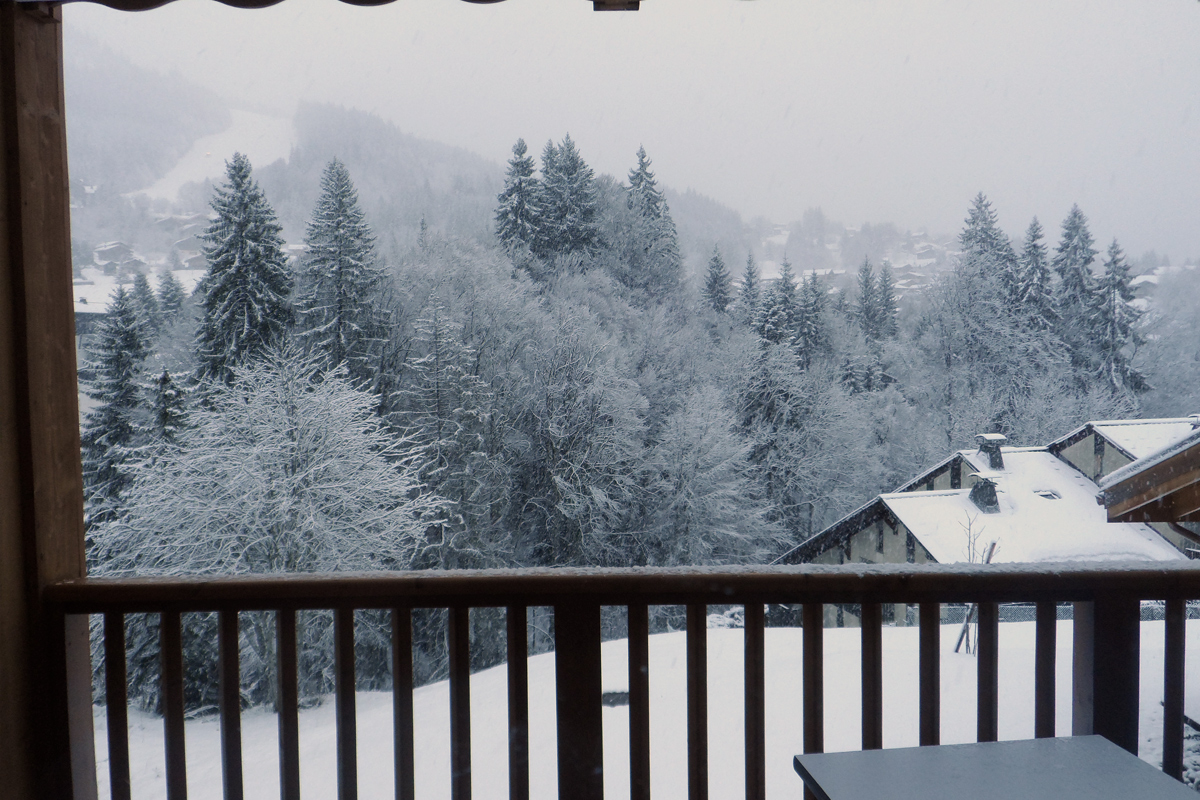 It was my first visit to the area and my first attempt at skiing since I was in my thirties - I'm now 63! Do try skiing if you haven't done before, it's addictive though, so expect to want to go again as soon as you return home!
For the beginner or nervous skier I would recommend private lessons. Whilst these seem very expensive compared with the group lessons, it is an opportunity to get lessons geared to you personally, and at your own pace. Well worth the money in terms of techniques learned and confidence gained when you are not comparing yourself with the progress other people are making.  If (when) I visit again I will definitely book at least two private lessons in advance.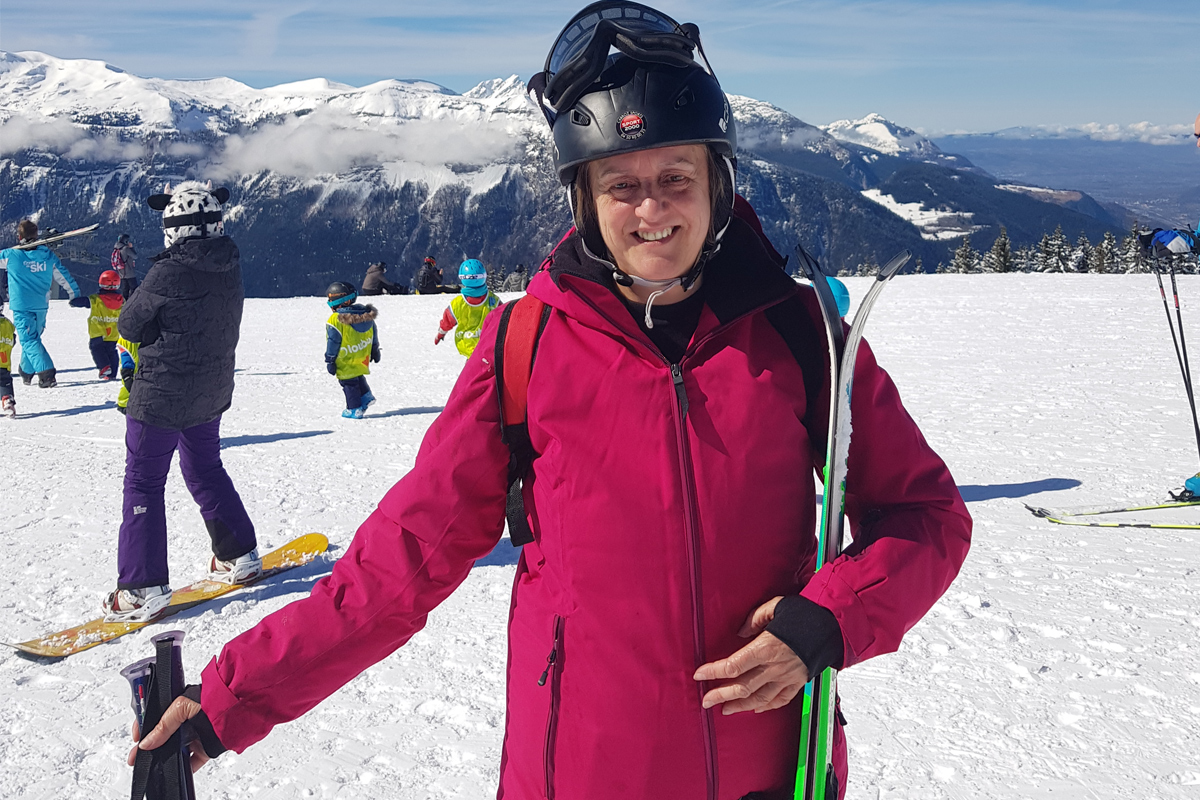 If you have time, a hike in the area is worthwhile too and good fun. Take one of the many walking paths that are well signposted. For some of these you'll need snow shoes which can be hired from any of the sports shops in the town.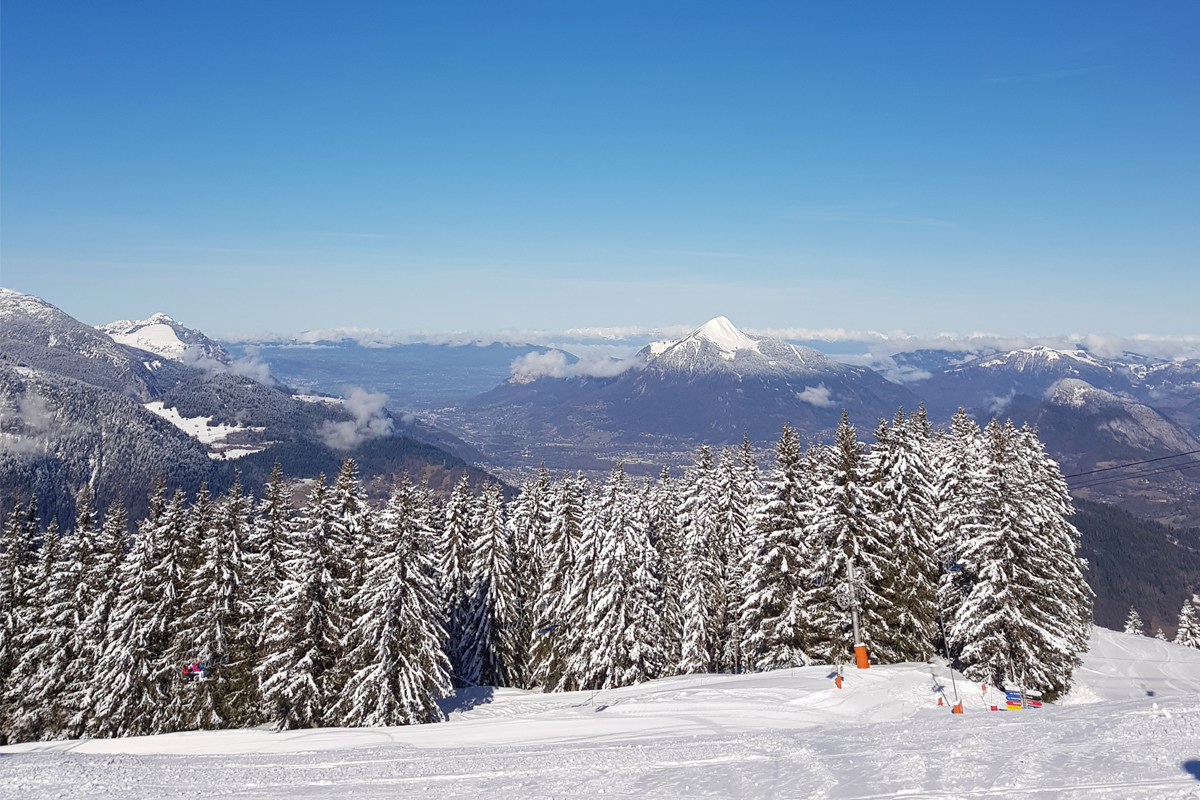 Spring is a varied time of year in Les Carroz. We had some sunny days, some rain and some fog, but skiing continued whatever, as once you ride the gondola up the mountain, the snow commands your attention and the sun is often out when you're higher up.