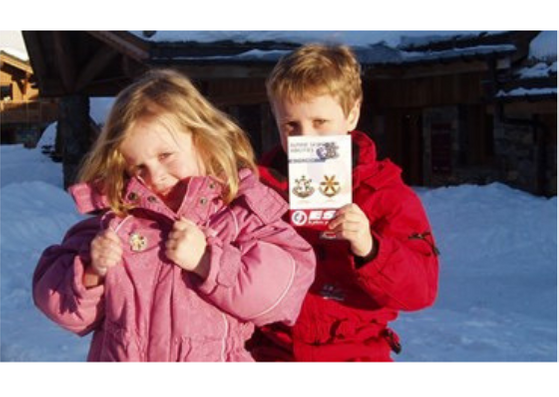 Wednesday, 20, May, 2015
Are you thinking of planning a family ski holiday but not sure where to start? We have asked one of our loyal clients, who books her family holidays through us each year, to answer some of the questions you may have when planning your trip.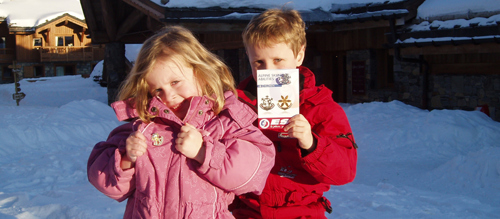 Firstly, meet the family…
We are experienced on piste skiers. We have a son aged thirteen and a daughter aged ten. They started skiing at five and three respectively.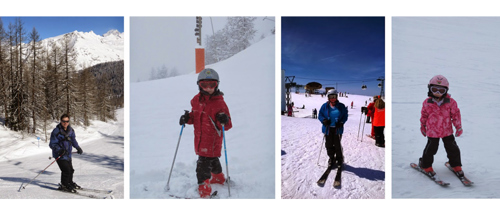 How many times have you and your family been on a skiing holiday?
We skied for some years pre children and have now spent around eleven weeks skiing as a family. However our son was sledging rather than skiing the first time, being only ten months old!

Choosing the resort: Which resorts do you feel best cater for families?
Les Saisies is an ideal resort for families with younger children as it has many gentle slopes leading to the resort centre. It is a beautiful resort with plenty of trees and stunning views of Mont Blanc.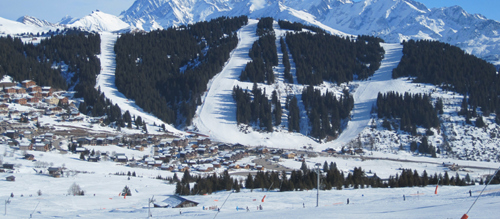 Montgenèvre is another of our favourites. It is very family orientated with two excellent ski schools. There is a long green run from the top of the mountain which is great for beginners. The resort also offers fantastic skiing for intermediates, with some lovely wide blue and red runs above and below the treeline.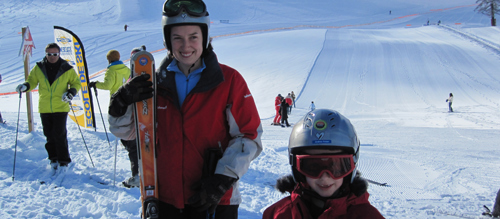 One of the highlights of our holidays in Montgenèvre has been skiing over to Claviere in Italy for coffee. We also have happy memories of being led round the snow park by the children in the afternoons.
In recent years we have enjoyed exploring the Grand Massif ski area. We love the range of skiing there, have found the locals very friendly and have been spoiled for choice with the excellent mountain restaurants. Our favourite base in the Grand Massif is Les Carroz, as it has so many pretty tree lined runs and we like staying at Les Chalets de Jouvence at the foot of the piste.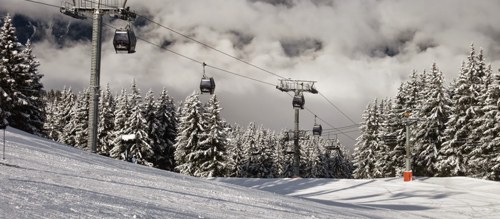 Transport: How do you travel to the Alps?
Our children have always enjoyed travelling to the Alps by train, particularly the daytime Eurostar service to the Tarentaise resorts. However in recent years we have tended to drive to the Alps.
What are the benefits of self-drive for a family
The ease of transporting luggage and skis. We don't travel light!
Driving a car you are familiar with rather than a hire car and not needing to book and pay for extras such as child booster seats.
With the Eurotunnel FlexiPlus ticket you can travel at your own pace and do not need to worry about catching a particular flight or train.
Having access to cheaper valley supermarkets.
It can sometimes be useful having a car to drive to other nearby resorts
Any tips?
Where possible try and fit everything including skis in the car so you can drive under the height barrier and enjoy the complimentary food and drink at the Eurotunnel FlexiPlus kiosk.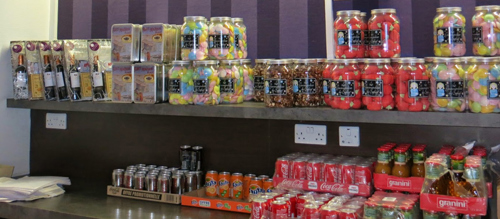 Stop for an early lunch at 11:30 as French motorway service stations get busy between 12 and 2pm. We recently stopped at the Poulet de Bresse services on the A39 where the facilities were above average and included a Paul bakery.
Consider purchasing a Sanef Telepéage tag. We managed for years without one but now we have the tag we love it!

The Accommodation: What do you look out for when choosing where to stay?
We like staying in apartments that have comfortable beds, modern kitchen areas and where end of stay cleaning is included. We all enjoy swimming so look for accommodation with access to a pool and ideally a Jacuzzi, steam room and sauna too. We would choose to stay near the ski slopes rather than the town if we had to make a choice.

Ski school: Do you/did you put your kids through ski school?
We have always booked our children into morning ski school.






What were/are the benefits of ski school?
Our children have become proficient skiers reaching ESF gold level standard. They have always chosen group rather than private lessons and have often made friends with other children during the course of the week.

The Meals: With a family what are the best ways to go about lunch and dinner?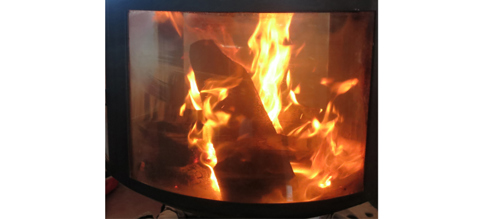 We tend to stop for lunch at a mountain restaurant as it is lovely to sit by a log fire if the weather is cold or enjoy the view from the terrace if it is sunny. We sometimes have another quick stop for a hot chocolate topped with Chantilly cream later on.
A few of our favourite restaurants are:
Mountain restaurant for lunch – La Marquise, Sainte Foy
Mountain restaurant for hot chocolate – Chalet d'Clair, Morillon
Restaurant for an evening meal – Le Jamy, Montgenèvre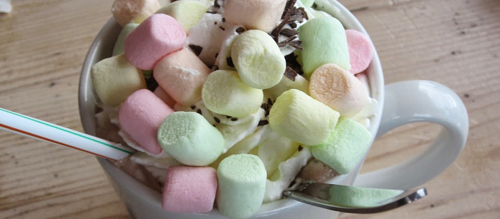 In the evening, if we are eating in the apartment we do simple meals that can be cooked within twenty minutes eg. Fondue (borrowing the set from the residence).
Any tips you may have?
Measure out store cupboard goods such as cooking oil and flour and take them with you so you don't end up having to buy much larger quantities than you need. For breakfast order croissants and other bakery goods from the residence reception and train the children to go and get them!

The Après: Do you still find the time to relax on a ski holiday?
We are usually out skiing all day whatever the weather. Our ideal après ski routine would involve a trip to the pool and spa, followed by meeting up with friends for drinks and/or a meal. We also keep an eye out for any family orientated après ski events organised by the residence or resort.