Tuesday, 10, April, 2007

We spent a whole week in Serre Chevalier, Chantemerle at the beginning of March, and the ski area has much improved since we last visited. The 6-pack chair lifts have made a massive difference to fluidity and ease of access to various parts of the ski area. The snow was very good, apart from the very bottom ('Easy' Black Luc Alphand slope in particular) which got slushy in the afternoon (nothing unusual). They have a fair number of snow cannons and all the lower slopes were kept exclusively through artificial snow. The best snow/runs were towards the top of Monetier, so a larger Grand Serre Che lift pass was a must for anyone above the low intermediate level.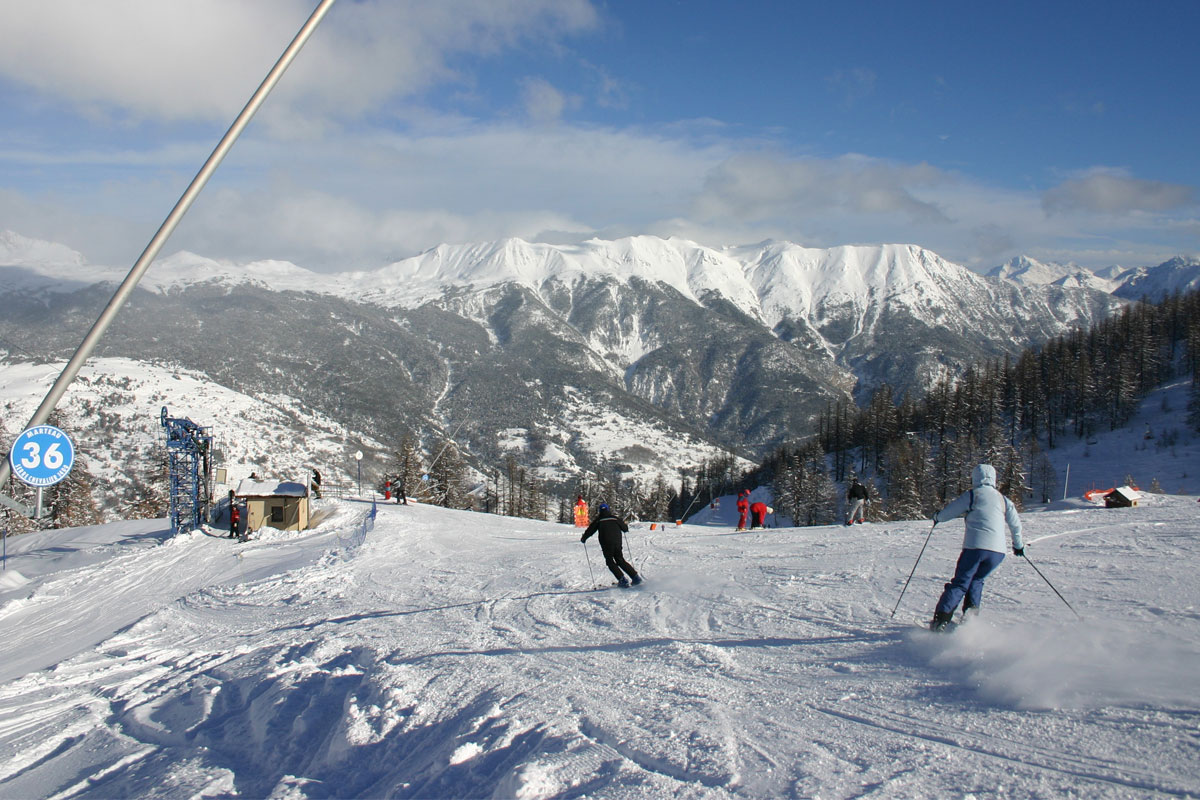 Chantemerle is probably the best village within the Serre Chevalier ski area as it's right in the middle. You can ski in Chantemerle towards Villeneuve and Monetier to the right, and Briançon to the left. The resort itself is highly functional with everything right by the main lift: kiddies ski school, nursery, ski school office, shops, lift pass office, ski school meeting point, our Sport 2000 shop (the later has direct access to the slopes and a dedicated ski locker where they keep all your ski gear - you can literally ski back to the shop - the shop is brand new and very well equipped and is owned by famous French downhill ski champion Luc Alphand (you will see his name plastered everywhere throughout the resort and ski area!) - this is the best ski shop arrangement I have ever come across).
We had three children with us (two of whom were at the ESF ski school) and one two year old at nursery and we all really had a great time. The nursery is right by slopes/main lift and well-managed (had a little one there and they speak English). It has direct access to the ski kindergarten so kiddies over 3 can do a mixture of both.
Le Hameau du Rocher Blanc opened in December 2006. The location is very good only 250m (3-mins walk) from the main lift and central square. The apartments are top quality, nicely furnished and stylish. The leisure area is large and wasn't busy, despite being the last week of the French school holidays which was nice.
There are restaurants and shops very close by including the excellent Le Petit Chalet restaurant which is 50m from residence. Le Tryptique (by main lift) is good too - so is Le Loup Blanc by the slopes.