Tuesday, 23, September, 2014
One of our loyal clients, Mark Enfield, returned from yet another ski holiday in Sainte Foy back in April this year. He and his family just can't get enough of the "best-kept secret of the Alps"! Here's what he had to say following his most recent visit...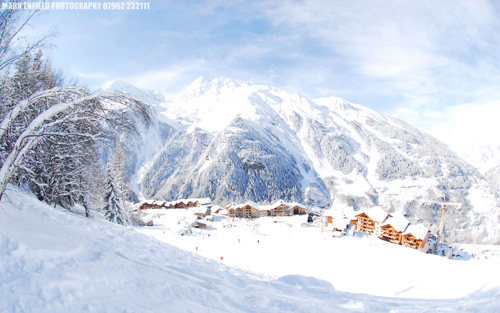 When my family were first invited to be part of a group of families going on a skiing (boarding) holiday to Les Fermes in Sainte Foy with Peak Retreats, having previously only been to the motorway resorts in Europe and North America, I was a bit concerned, to say the least, after doing a little initial research.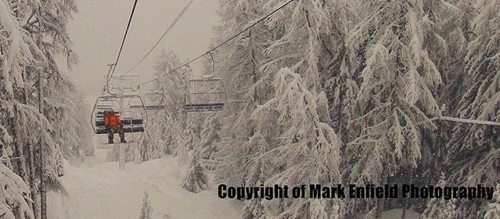 "There's Four lifts (the fourth only just installed), only one bar and we drive there". "What about the queues? What do you do at night? No plane!?" were the first thoughts racing through my head. I had to take a step back and realise that it wasn't going to be a group of lads or couples going and priorities had to be refocused.
Delving more, the attraction of Sainte Foy, bearing in mind that this would be our then eight year old daughter's first time on skis, slowly became apparent and the reasons why our friends had decided to return for a second year.
The kids can walk to the adjacent ski school, don't get cut up and being on nearly empty runs are confident and relaxed when all morning at ESF ski school. It also allows you to have a relaxing morning too, perhaps sneaking in a Vin Chaude at the top of lift two.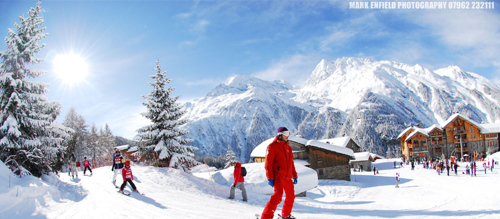 There's still a great social scene in Sainte Foy, you just need to be adaptable, slow down the pace you live at and open your eyes. The evening changes from the typical package experience, to including a swim and sauna and then normally an evening meal cooked in your flat! Flat is the only way I feel to describe in English the accomodation at Les Fermes, as they are of a size and standard that it could easily be your home.
The fact that the resort hasn't been over developed, but sympathetically built from traditional materials, means it is an ideal choice for family holidays and in my opinion, still being great, whatever your age and group demographic, if you're looking to get away from the ploughed up pistes, take in some stunning views and have an entire mountain for a playground.
There were of course the online reviews, similar to my initial reaction, saying that it is only good for a couple of days or even a single day, no night life and featureless. There are also those that were positive and reiterate my views.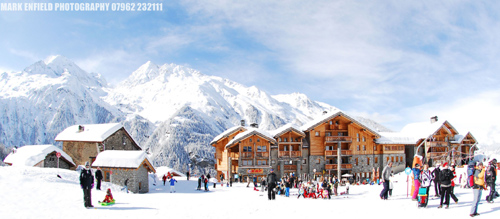 Our daughter is now thirteen, at ESF Gold Level, having attended the excellent ski school in each of the five years that the group of families have annually returned to Sainte Foy. Some things have changed, both with us and in the resort. That's inevitable. We normally fly and take the short drive from one of the nearby airports, the bar is returning as a venue to meet as the kids are now older, but the resort is still quiet enough to have the same feel as five years ago.
Not everyone likes the same things! That's a good thing, isn't it? One man paradise is another man's hell.......so what do you like on your toast!