Friday, 08, March, 2019
Emilie and her family headed to Tignes 1800 in the Tarentaise for a fun-filled skiing holiday during February half term. Read about her experience of the skiing, the resort, and her accommodation below, with some great insider tips to help plan your next skiing getaway!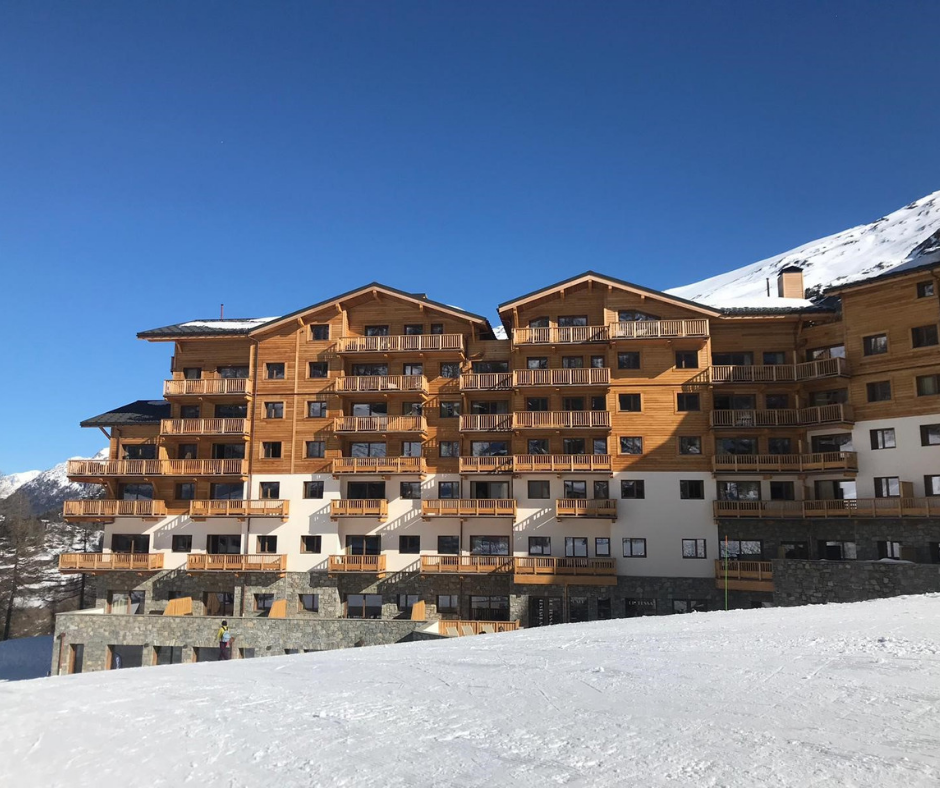 We've been skiing in many different countries and on two continents but, really, nothing beats the French Alps!
I booked quite late for a February holiday and I was a bit worried we would not be able to find a suitable place. Although, at that point I hadn't heard about Peak Retreats yet! As soon as I contacted them, everything was easy and fuss-free. Our apartment, right on the slopes, as well as ski equipment was sorted out in a few minutes. We chose Tignes and the brand new 3* Altaviva self-catered apartments in Tignes 1800. This proved to be a great choice as it is right by the slopes, with a restaurant available on one of the terraces and the ski rental on the ground floor!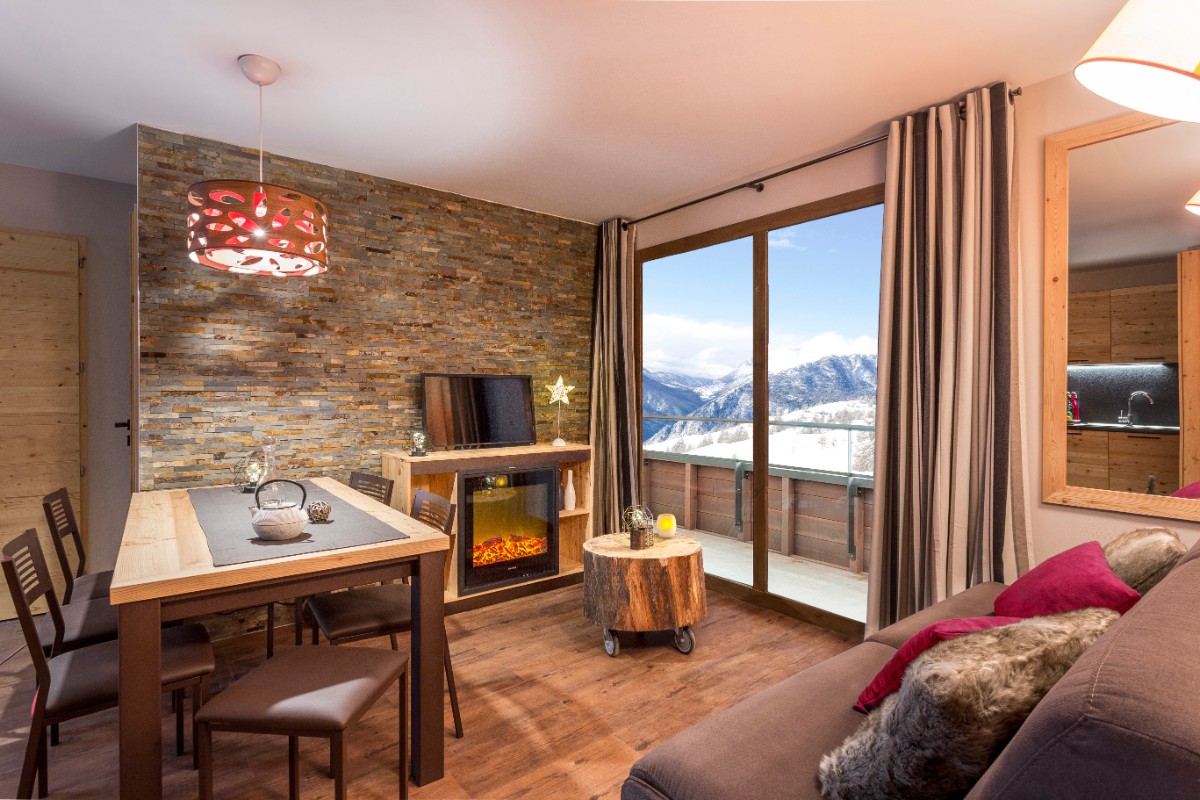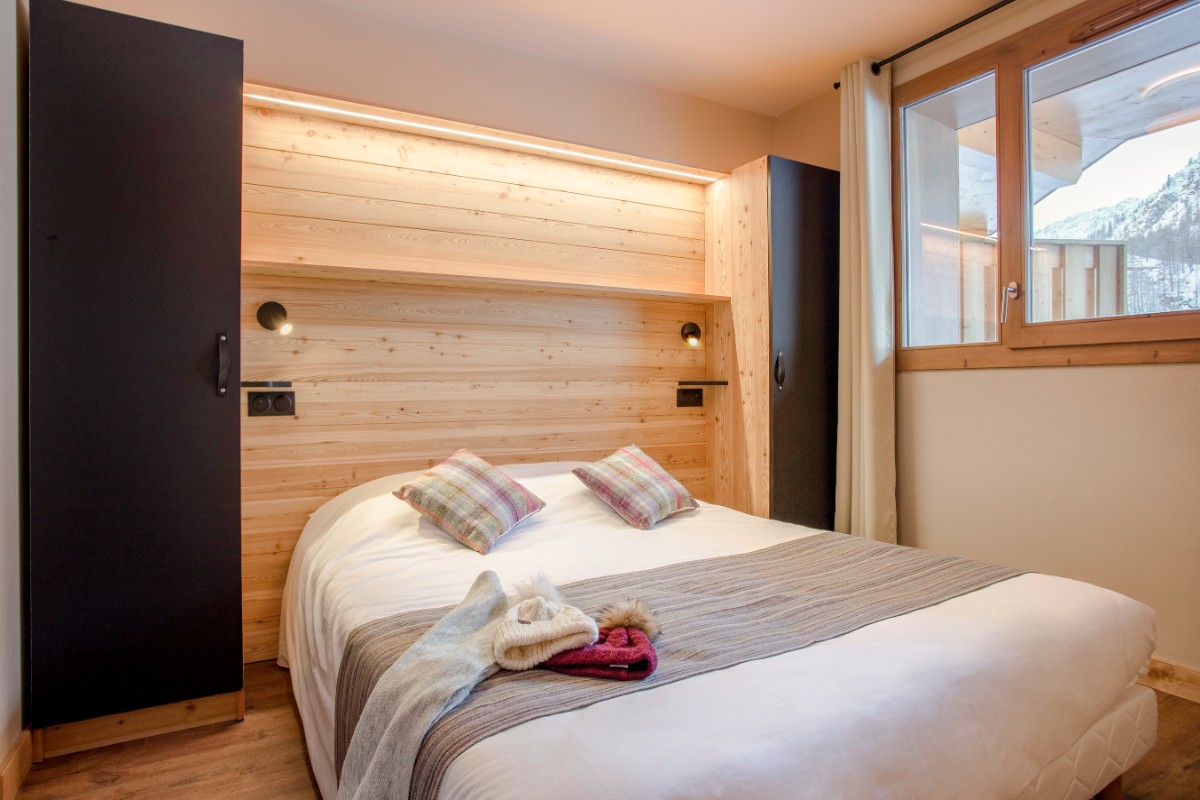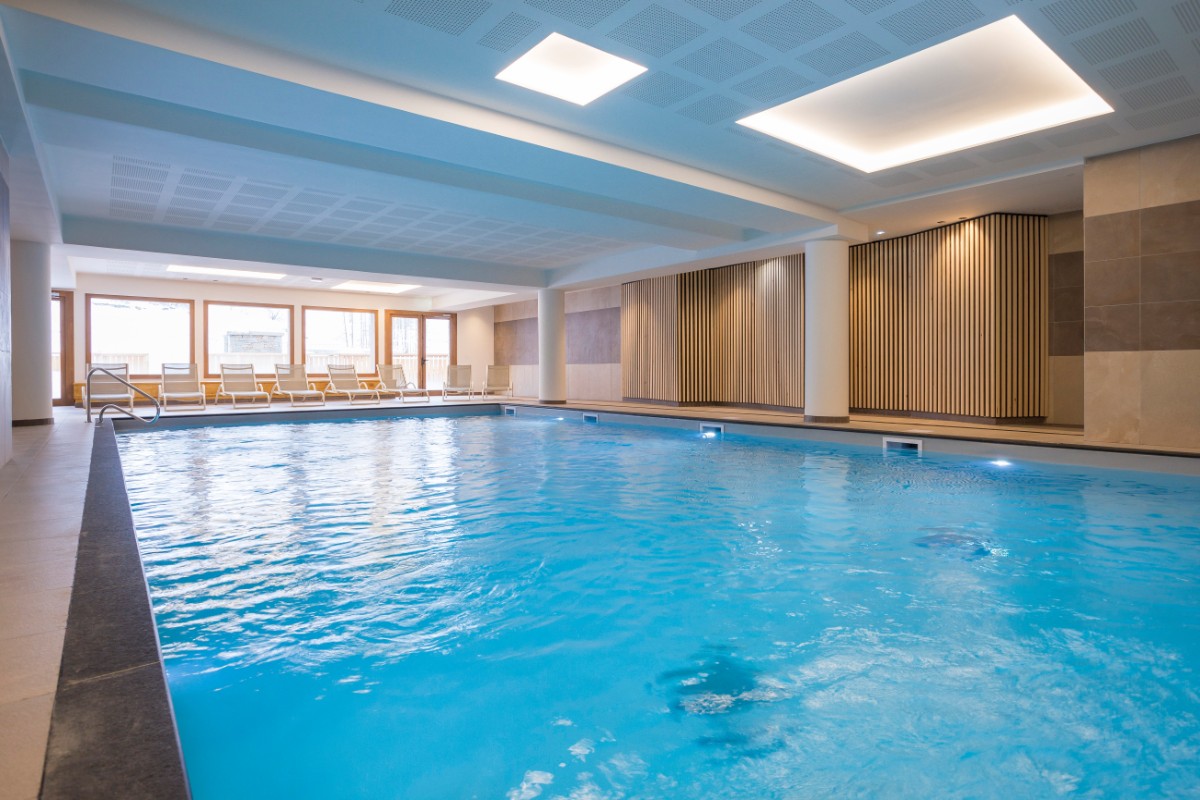 As we don't like driving, we decided to take a plane and then a taxi up to the mountains. Our French taxi driver was really good, punctual and safe. We arrived quite late at the resort (we took an early evening flight) but, thankfully, I had followed Peak Retreats' dedicated travel Twitter account and they reminded me to call the reception to avoid being locked out. A wonderful fully equipped and stylish flat was waiting for us, with a balcony and a fabulous view over the valley.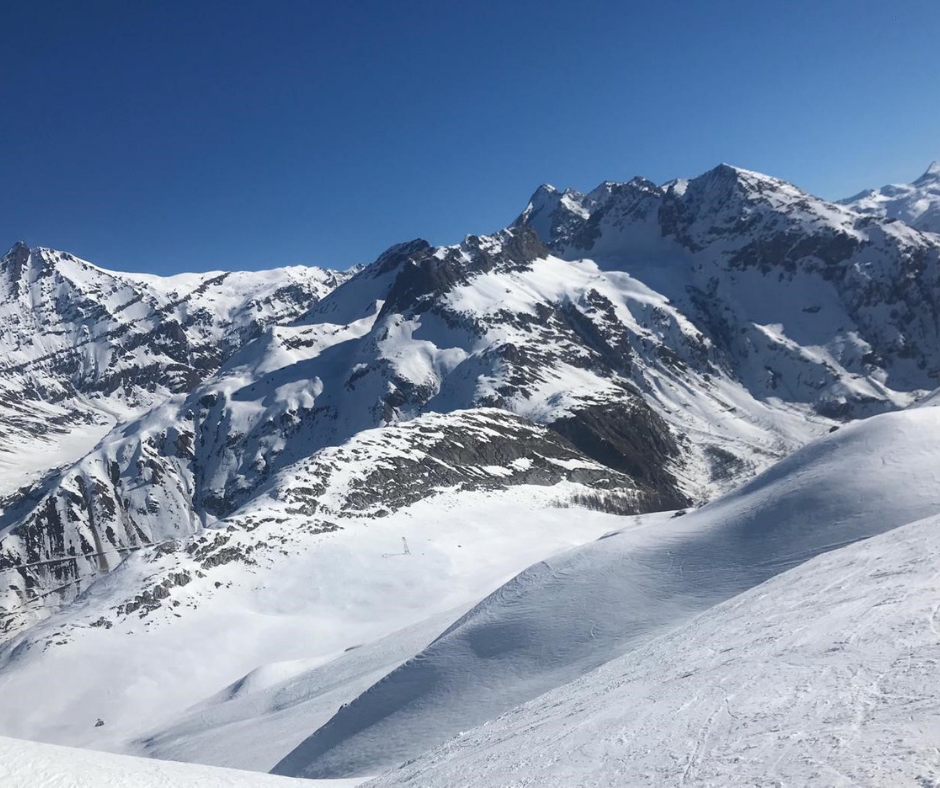 With ski rental in the building, a good supermarket just a hundred yards away, and the ski school nearby, we really could dedicate all our time to enjoying the mountains and our skiing. We almost did not have time for the indoor swimming pool!
We opted for ski lessons in the morning (we are all different levels) and family skiing in the afternoon. The ski instructors all spoke English as well as French. They challenged us so we really progressed, but most importantly they kept us safe, even during the off piste bits!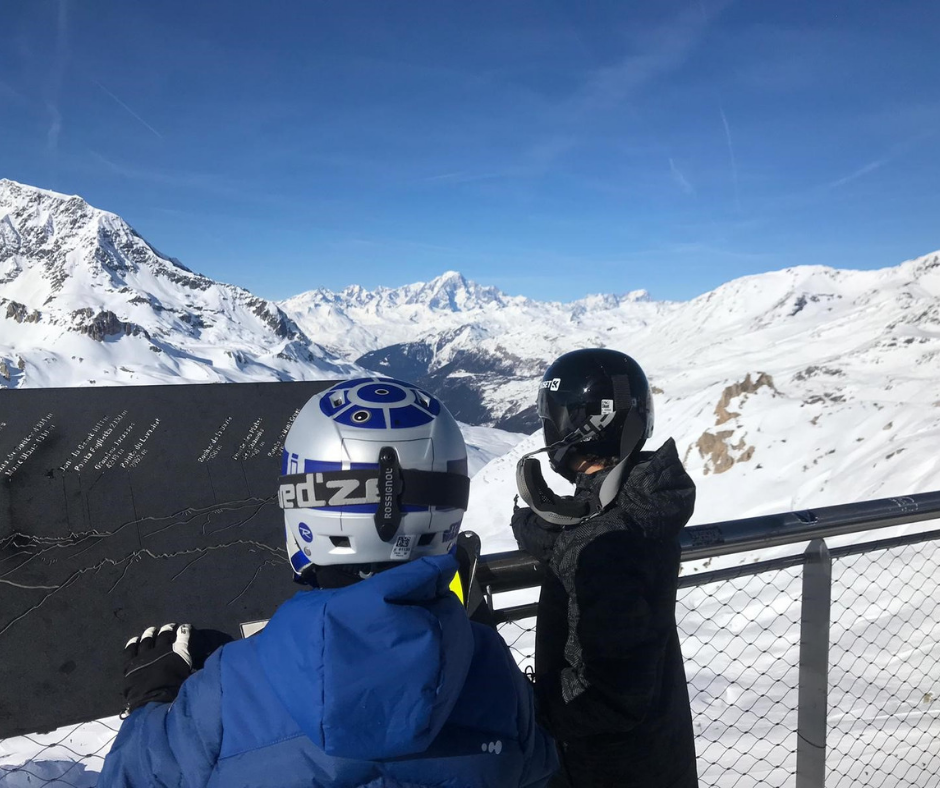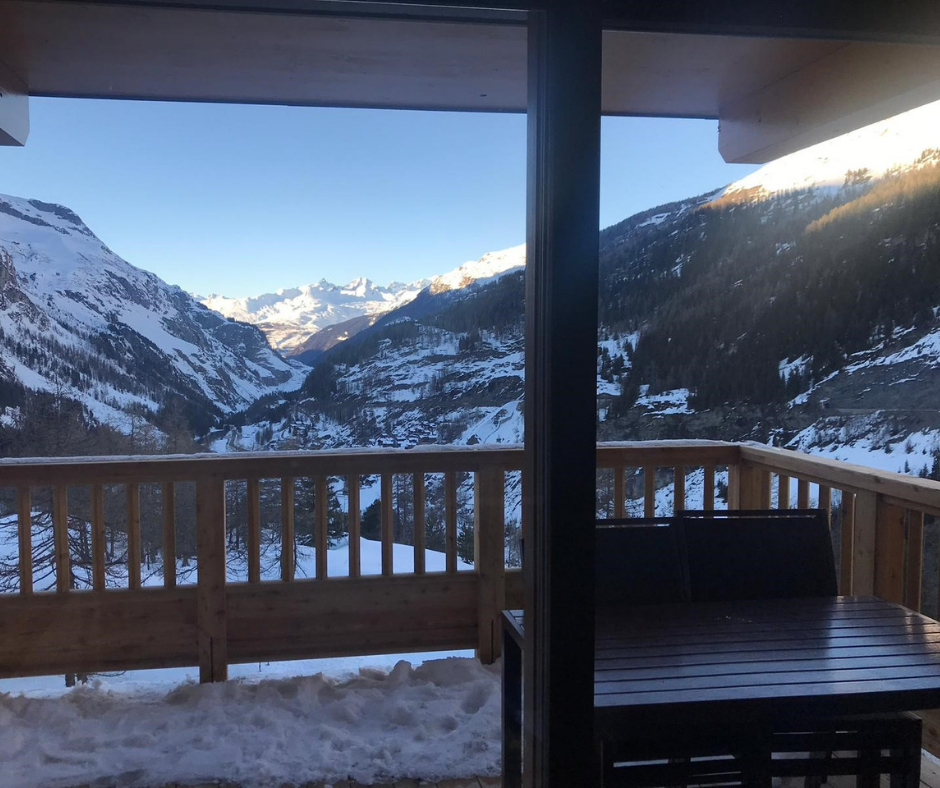 ESF (French ski School) is a reference point in world skiing. All the instructors have a state qualification, they all have a first aid certificate and they are, by far, the best teachers I ever had - both technically and on a human level. Our sons progressed so quickly they were put in the upper classes after just a few days. ESF staff were incredibly helpful sorting it out and making sure all of us had the best learning experience.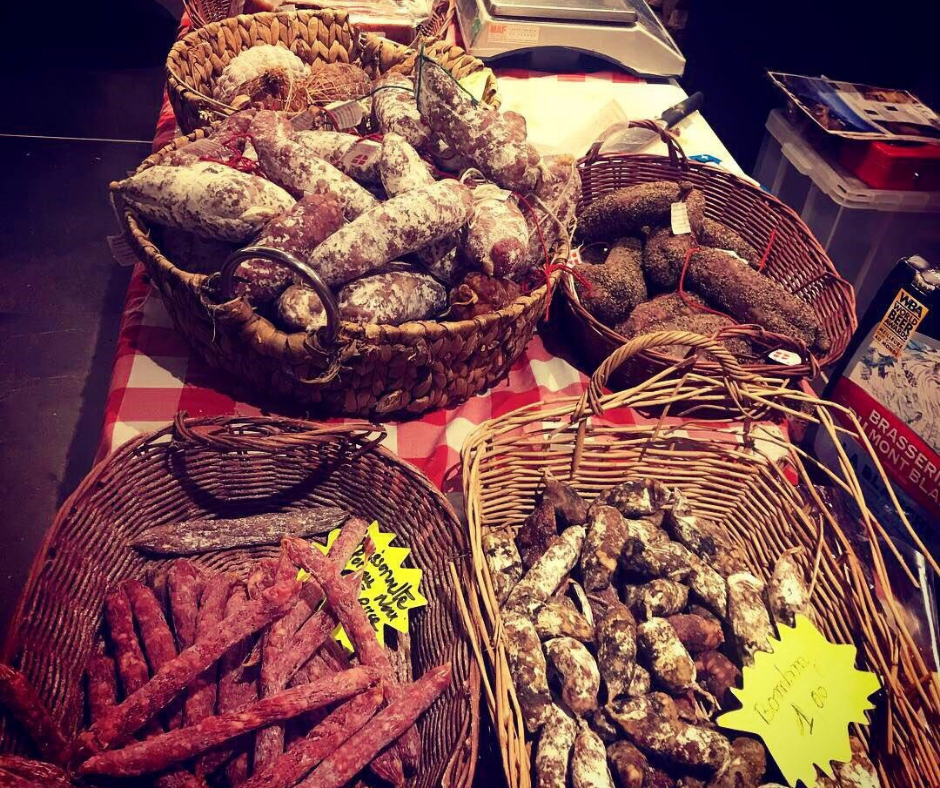 Apart from the "French skiing", the French touch was also everywhere else: a magic little pop-up "market" in the lobby of our residence, with an incredible selection of locally produced cheeses, ham, honey, jams, sausages and cakes; the weather (not a single cloud and yet still perfect snow); the warm welcome we got, both in English and French when we needed help at the ski lifts with the kids, or advice on which slopes to ski.
Also, of course, one of the great advantages of the French Alps is the extremely wide variety of gastronomic restaurants everywhere, in the resort and on the slopes... Not forgetting the very good Savoie wines!
We spent our last morning enjoying the snow till the very end with two hours of sledging just a few yards away from the residence (and with a free ski lift to go up the slope!).
On the way back, our French taxi driver advised us for the best timing to leave our apartments to reach the airport on time. He also knew all the little tricks and small roads to avoid any traffic jams!
Emily's top tips!
1. If you are not driving to the Alps, then book taxi transfers in advance: Peak Retreats work with some great local companies!
2. Use every opportunity to taste local products: ski holidays should be a discovery for the senses!
3. Take ski lessons: the ESF instructors are very good and their technical knowledge is renowned amongst ski experts all over the world.
4. Stay in an apartment directly on the slopes: it might be more expensive but if you're a ski addict and have children who do not like carrying their skis while wearing their heavy ski boots, it's really worth it! Plus it's also easier to pop back to for lunch!
5. Take the upper ski lifts: Even if you are not a good skier (if they can be used to go down as well) as the view from the top of Tignes is simply breathtaking!
Emilie is a French expatriate living in London.