Monday, 03, October, 2022
Christmas is on the way - why not get ready early and find the perfect gift for the ski and snowboard enthusiasts in your life! From stocking fillers to main presents, this year's round-up of gift inspiration has something for all the family. Don't forget to check out last year's gift guide for even more ideas!
Discover the amazing stories behind 50 of the world's great ski runs. Veteran snow travel writer, Patrick Thorne's new book, Around The World in 50 Slopes, takes skiers on a journey between ski runs located in 30 countries across six continents - the perfect gift for any skier!
The runs take us to the world's most northerly and southerly ski areas, to slopes skiable 365 days a year, or on the only slope for thousands of miles in southern Africa, down a volcano in the Andes or under the phenomenal northern lights.
There are slopes connected to James Bond, Franz Klammer, St Patrick, The Beatles, Santa Claus, Emperor Hadrian, Kim Jong-un, Count Dracula and even the Greek God Zeus. One run follows the line below the flight of a witch and another a route once popular with smugglers. Ski inspiration at its best! 
Personalised Piste Markers, £24.00, TheAlphabetGiftShop on Etsy
Ideal for a skier or snowboarder to remember their favourite winter sport and their favourite piste or resort (maybe one they've even visited during a Peak Retreats ski holiday!). Personalise with a name and number, or the year you conquered a particular run! 
Ski Wine Holder, £58.00, Anthropologie
For all the wine and ski lovers out there - perfect as part of a centrepiece on your Christmas table!
Personalised Skiing Mug, £23.00, Emma Bridgewater
Keep yourself warm whilst you wait for your ski break to arrive with these personalised mugs! You could even get matching ones for all your family and friends!
Kids 'Les Alpes' Sweatshirt, £22.00, Wexbaby
Perfect for the little ones, these sweatshirts are all individually made mixing British hand made with quintessential French charm. Rep your ski merch all year round!
Gift Voucher, EcoSki - High performance Ski Wear Rental
Perfect for the eco-concious members of the family - instead of buying brand new gear every season, EcoSki allow you to rent high quality performance ski and snowboard gear. From jackets or salopettes to accessories and avalanche safety, they cater to all choices. Gift vouchers are available from £50 - £1000.
3 Valleys Piste Map Print, £29.95, BluebellAndMoss
Want a piste map on the wall but don't have a copy that has fully survived trips up and down the mountain in your pocket? These are perfect - and they don't just make one for the 3 Valleys, you can find your favourite French ski area on their website too!
Protective Goggle Cover, £10.00, GoggleGuardian on Etsy
These are perfect for protecting your goggles whilst in transit, but also whilst taking part in après ski.
Personalised Ski Socks, £19.99, Getting Personal
The perfect stocking filler for a skier or snowboarder - everyone seems to get an annual pair of socks, but why not switch it up with a personalised pair of ski socks to take on their next trip to the slopes!
Skiing Art Set of 3 Prints, £32.66, MacarenaOrtega on Etsy
Mixing alpine chic within the home is something we're all a fan of - these prints mix the beauty of the mountains with minimalist artwork! Perfect for the homeware lovers in your life!
Personalised Ski Journal, £23.99, DesignedUK
Handmade and personalised, this journal is ideal for a skiing lover to start planning their next ski break away!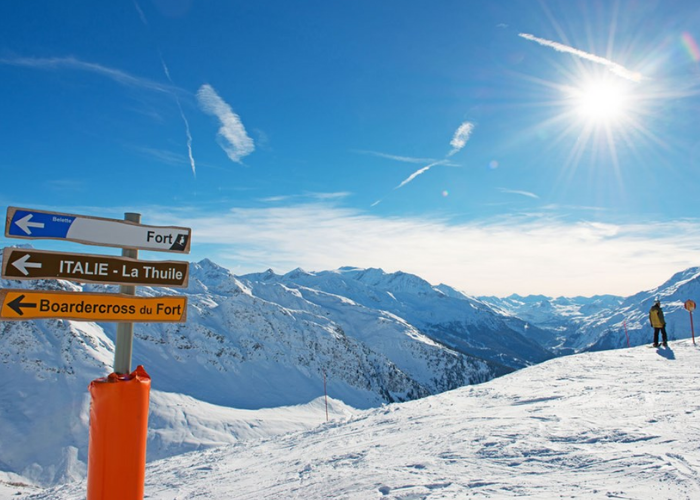 A ski holiday to the French Alps, Peak Retreats 
Why not give the gift of an unforgettable holiday to the French Alps. Choose your destination and call one of our friendly team on 023 9283 9310, and we can then send you a print-at-home gift voucher to pop into a card or place in a stocking!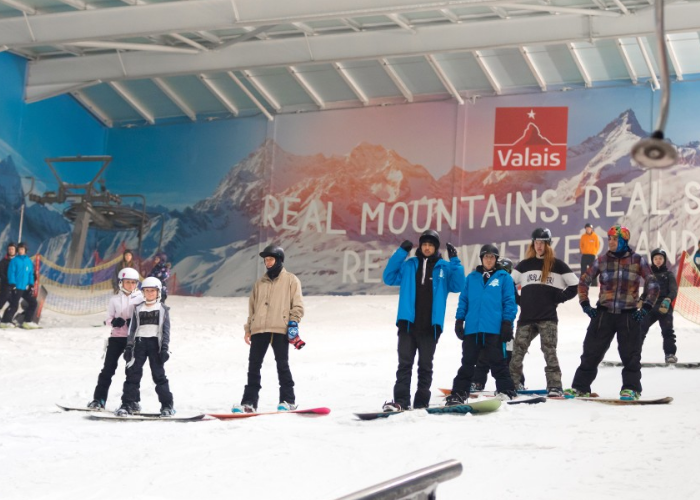 Gift Voucher, The Snow Centre Hemel Hempstead
A gift voucher is the perfect present for someone, either just starting out discovering the joys of the snow sports, or someone who already has some experience on the slopes. It's also a fun day out for the family! E-Gift vouchers are available in various denominations from £10 to £100 and are valid for 1 year from the date of issue.