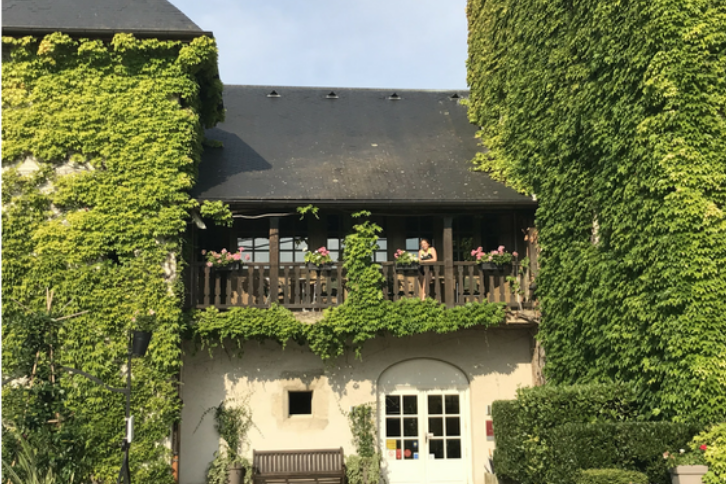 Tuesday, 16, October, 2018
One of our loyal clients stayed at Le Chateau de Candie after a week in Les Gets. It's a beautiful stopover. Here's why she loved it so much.
Le Chateau de Candie stands in its own vineyard in the countryside close to Chambery. It is only ten minutes drive from the beautiful Lac du Bourget where we stopped for lunch at a lakeside restaurant on our way to the chateau.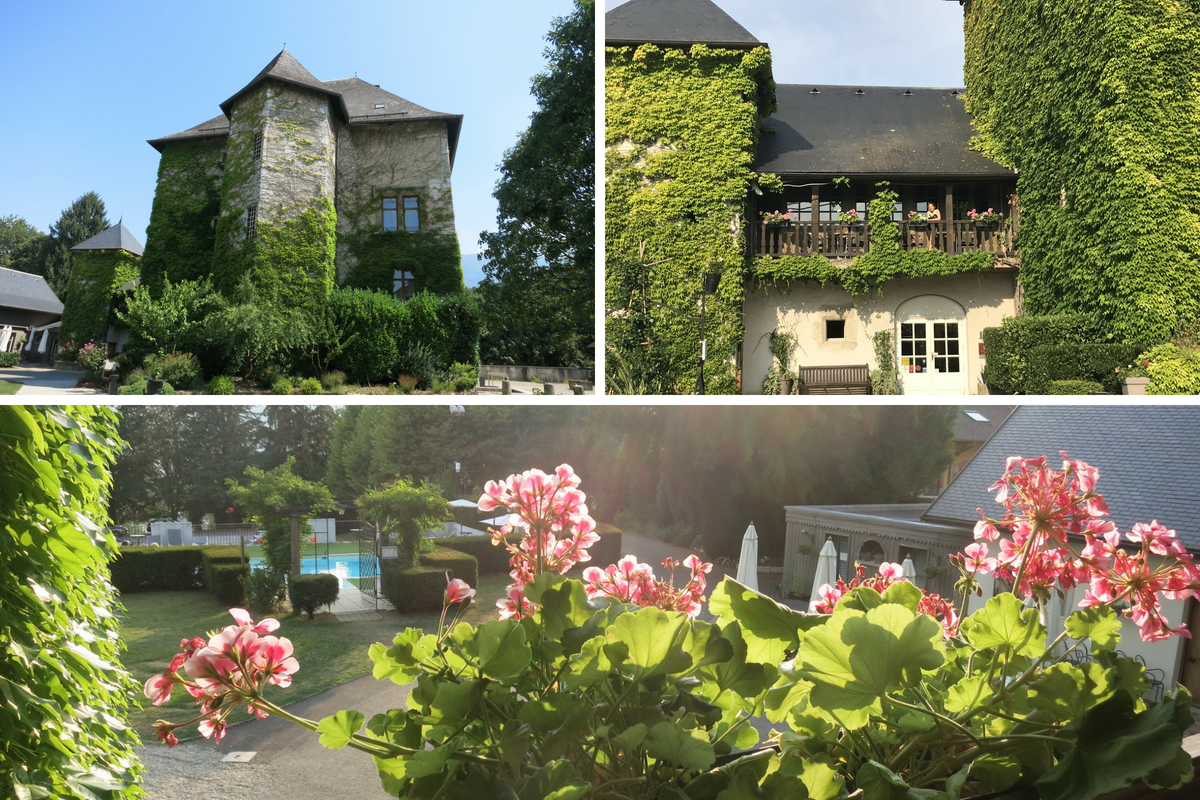 On arrival at Le Chateau de Candie, we were taken to our Room, 109, which is a spacious interconnecting family room in the main ivy-clad chateau. We loved the elegant furnishings in the master bedroom and the children were excited to be staying in a castle for the first time. There was a selection of wonderfully scented Elemis toiletries in the bathroom. The room had a small balcony which had a pleasant view over the swimming pool and grounds.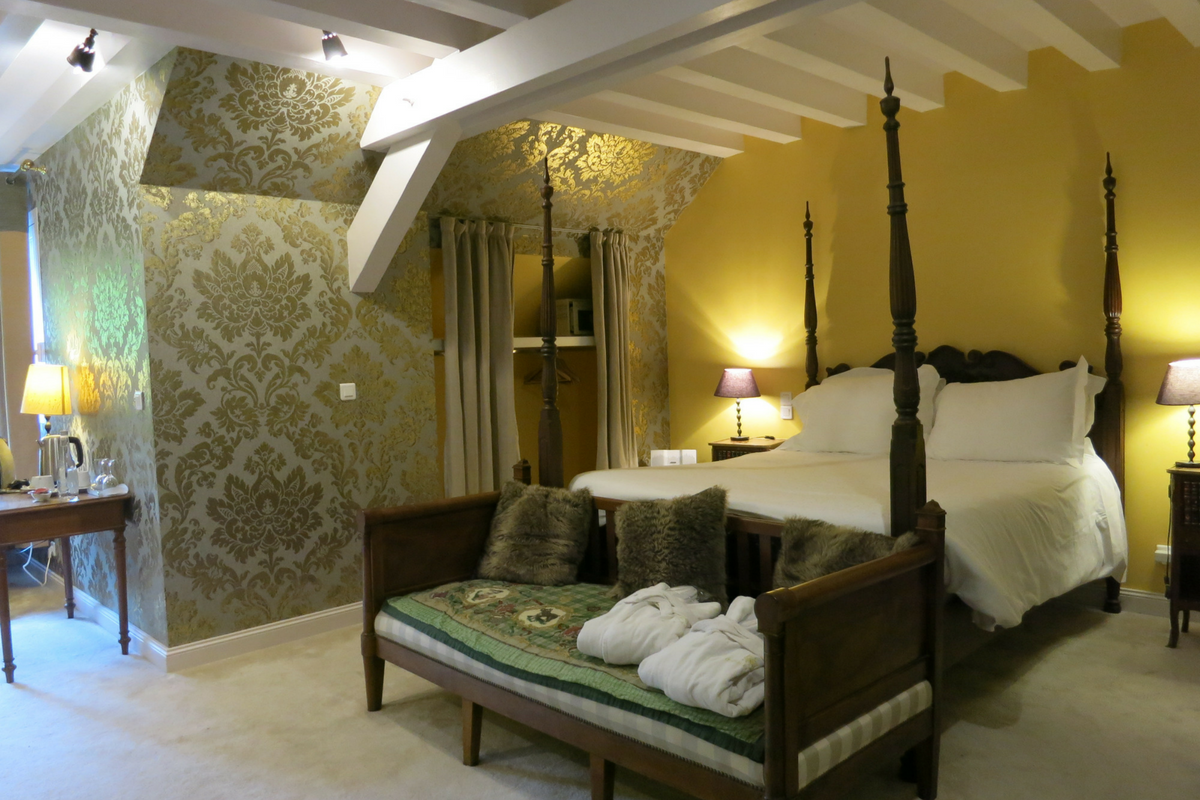 It was the hottest weekend of the year with the temperature in the high 30s, so we headed straight to the pool where we spent a few hours swimming and relaxing on loungers. Other guests ranged from couples to families with small children and there was a relaxed atmosphere.
The highlight of our visit was undoubtedly dining in the grounds of the chateau in "Restaurant L'Orangerie" as night fell. The restaurant was clearly popular with the locals and the tables soon filled up. We ordered a bottle of Le Chateau de Candie's own white wine, made from Viognier grapes picked in their vineyard, which was very good indeed.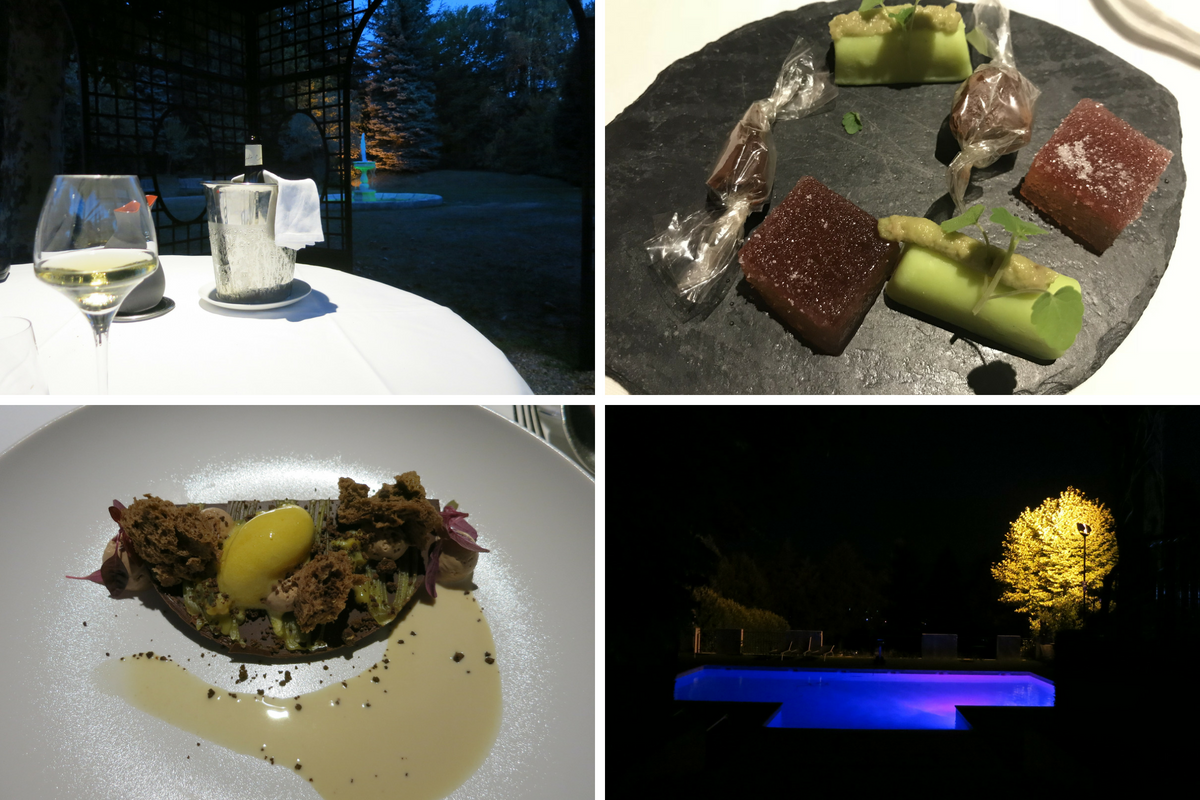 The meal began with several tasty appetisers before we even got to the amuse-bouche. The savoury courses included lots of fresh herbs and there was an interesting tomato sorbet with the starter. The highlight of the meal was the delicious "Chocolat de la maison Cluizel" dessert which was followed by coffee and home-made sweets.
In the morning there was an extensive breakfast buffet at the more informal restaurant, "Le Cantine". We then enjoyed a final swim in the pool before heading on to the Mediterranean coast for the next week of our holiday.

We can book stopovers at Le Chateau de Candie and similar accommodation. if you would like to start or end your holiday in style, call our award-winning Alpine specialists on 023 9283 9310.