Best ski resorts for families
We all know that ski holidays are the perfect occasion to spend precious time with your family. This is why our goal is to help you find the best family ski holiday from the large range of choices available, making your booking process go as smoothly as possible.
Recently voted as "Best Family Ski Tour Operator" at the Family Traveller Award 2015, Peak Retreats owes its success to the quality of family friendly products as well as the relevant guidance provided by our team of professionals.
We all know that finding the right ski holiday for your family could be tricky as you have a lot of choices. How you choose a resort should depend on what you are looking for. It could depend for example of the age of your children, the level of skiing ability, the atmosphere of the resort, the prices and much more. Non-skiing crèches, first class ski kindergartens, ski school, leisure centres and doorstep skiing accommodation are just a tiny part of the things you might be looking for to pick a resort.
At Peak Retreats, we are delighted to offers you a wide range of family-friendly resorts and accommodation in the biggest French ski areas. To help you pick the right one, we have made a quick run-down of our family holidays depending on what you are looking for.
Peak Retreats' Recommendations
Best value for money
Children facilities
Lively ambience
Safe for children
Learning to ski
Our Recommendations
La Rosiere
The friendly resort of La Rosiere is set in a forest on the Italian border and is the perfect location for family holidays.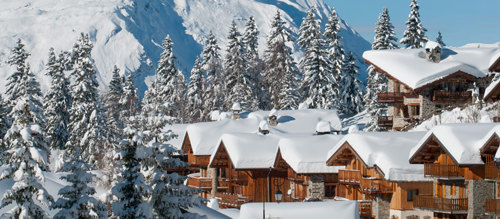 Lot of activities (bowling, ice skating etc) and amenities
No need a car, everything is at short distance such as a state-of-the-art nursery, ski school facilities and excellent shops and restaurants.
Nursery slopes makes it a really good place to learn to ski and for beginners
"Family Plus Montagne" award; really family-friendly resort
High sunshine record and amazing landscapes
Staff Pick Accommodation: Les Cimes Blanches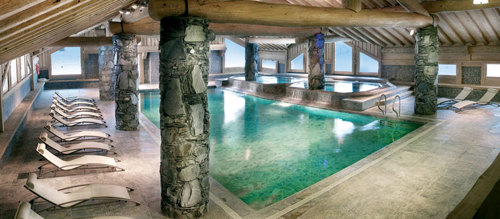 Indoor heated pool & spa facilities
Lounge area with open fireplace
Close to ski slopes
From £236 pp for apartment sleeps 4
Montgenevre
Montgenevre village is a popular destination with a multitude of slopes and plenty of après ski to keep the whole family happy.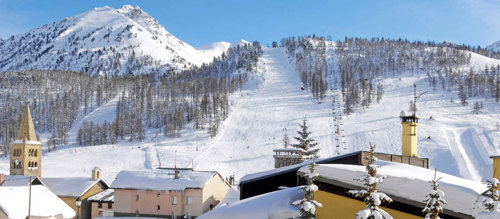 Great location in the Southern Alps
Maximum snow coverage and the Mediterranean climate
Main road traffic is now redirected through a tunnel, making the resort really safe for your toddlers and restoring the resort's charm.
Great après ski for families, lively atmosphere
Staff Pick Accommodation: Chalet des Dolines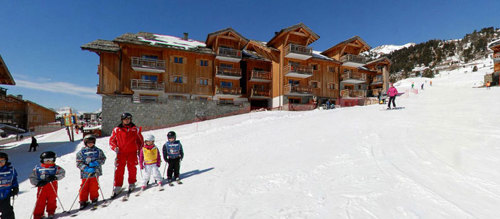 Indoor heated pool & spa facilities
Spacious lounge area with open fireplace
Located at the foot of the Chalvet slopes
SPECIAL FAMILY OFFERS: Ski an extra 4 hours on the first Saturday (with you pre-booked 6 days lift pass).
From £208 pp for apartment sleeps 4
Val Cenis
Val Cenis is the perfect location to spend some peaceful time with your family.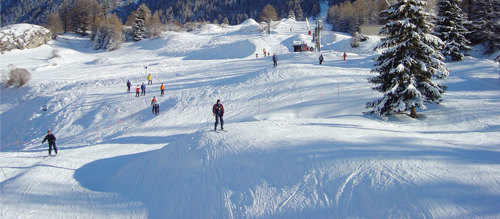 Genuine welcome
Quiet and peaceful atmosphere
Very authentic resort running by the local people
Great value for money activities at the Centre des Glieres which has an ice rink, swimming pool, and whirlpool
Very good après ski local activities : visit of the fromageries or the 12 chapels culture trail
Staff Pick Accommodation: Chalet de Flambeau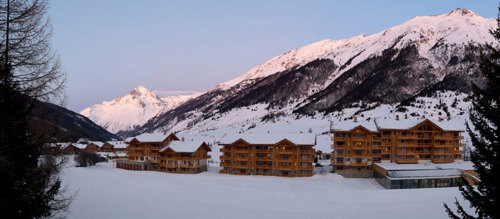 Indoor heated pool & spa facilities
Foot of the slopes
Lounge area with open fireplace
SPECIAL FAMILY OFFERS: Valid 26/03/16 to end of season. 2 adult (12-64) lift pass bought = 1 child (5-11yrs) lift pass for free
From £208 pp for apartment sleeps 4
Best Value for money in Maurienne Valley
Aussois
The charming family village of Aussois has a lot to seduce families and a lot to offers as a hidden secret resort.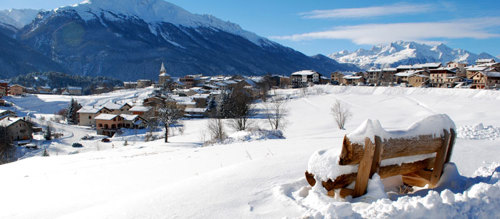 Perfect place for both beginners and intermediates
Ski kindergarten from 3 years old at the foot of the slopes
Good value for money
Buying groceries much cheaper compared to all others well-known resorts
Good access: only 15 mins from the motorway
Staff Pick Accommodation: Les Flocons d'Argent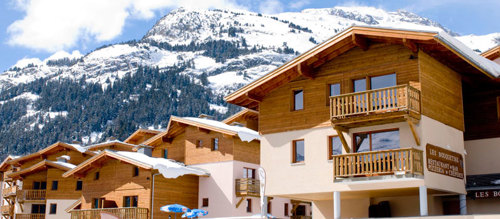 Indoor heated pool
Ski-in Ski-out (weather permitting)
Resort centre is about 400m away
From £167 pp for apartment sleeps 4
Charming villages with amazing facilities for your children
Morillon
In a charming Savoyard village, you will find everything you need in Morillon and even more to make the most of your family skiing holidays.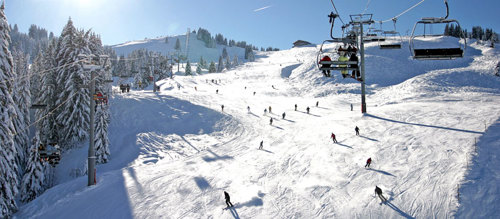 "Village des Enfants" which cares for skiing and non-skiing children aged between 6 months and 8 years
Free car area
Lot of value-for-money local restaurants
Many activities organised
Staff Pick Accommodation: Hotel Morillon
Excellent facilities including pool
Charming restaurant with delicious cuisine
Great value for money
One of the largest ski areas with a lively traditional ambience
Morzine
In Morzine, you can get all the advantages of a small resort but have access to one of the biggest ski area.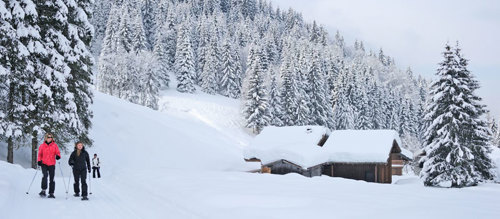 Traditional and charming village
Very good access to the Porte du Soleil area and its 650km of slopes
Excellent for non-skiers and families
A lot of activities such as a fitness centre with pools, ice skating, bars, restaurants, and even a new activity: the free-taxi, for the non-skiers who wants to enjoy the thrill of skiing in complete safety!
Staff Pick Accommodation: Hotel Le Cret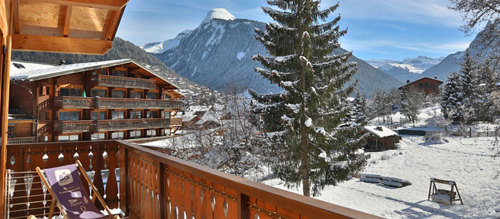 2 heated pools & spa facilities
Wonderful cuisine
750m from resort centre & 550m from gondola
A perfect place for children in a quiet resort
Oz-en-Oisans
For those families with young children seeking a peaceful base, Oz-en-Oisans is the ideal place to stay.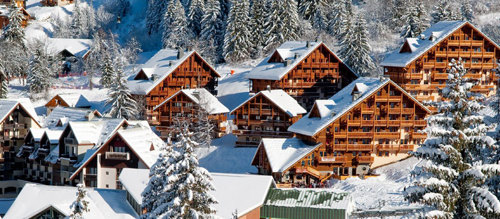 Plenty of activities, excursions, and children's tournaments
Everything is within short walking distance
Well designed
Village is safe for children (traffic free with huge underground parking)
Much quieter than the busy nearby resorts
Staff Pick Accommodation: Chalet des Neiges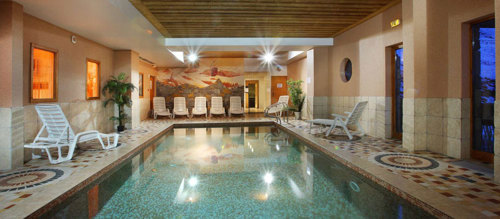 Indoor heated pool & sauna
Ski-in Ski-out residence (weather permitting)
On-site restaurant & bar
From £158 pp for apartment sleeps 4
Learning to ski in a beautiful traditional village
Samoens
Set amidst forest, Samoens is a delightful village perfect for both skiers and non-skiers.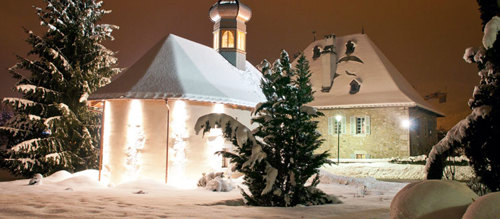 Plenty of activities such as dog sledding, indoor climbing, snowshoe
More unusual activities like archery in the forest, diving under ice and more
Perfect to learn skiing
Safe big area dedicated to beginners at the foot of the slopes.
Staff Pick Accommodation: La Reine des Pres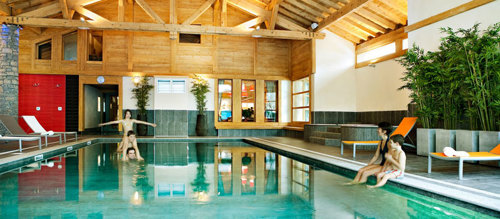 Indoor heated pool & spa facilities
Satellite TV in the apartments
Foot of the cable car
From £214 pp for apartments sleeps 4
Make your booking even more easily… pre-book your ski extras!
Don't forget you can pre-book your ski extras through Peak Retreats! We can arrange your ski hires, lift passes and ski school for your family ski holiday, and it will be cheaper than in resort directly. The prices vary from resort to resort, do not hesitate to ask us for more details about the prices.
Each resort is unique and has something different to offer families looking to ski. You can call our friendly team of experts on 0844 576 0170. They can talk you though the resorts and accommodation to find one that will suit your family.