Monday, 24, November, 2014
We are so proud to have been awarded 'Best Ski Company' at the Guardian & Observer Travel Awards 2014 at an awards ceremony held in Agadir, Morocco. Our company Director and founder of Peak Retreats, Xavier Schouller, collected the award in person.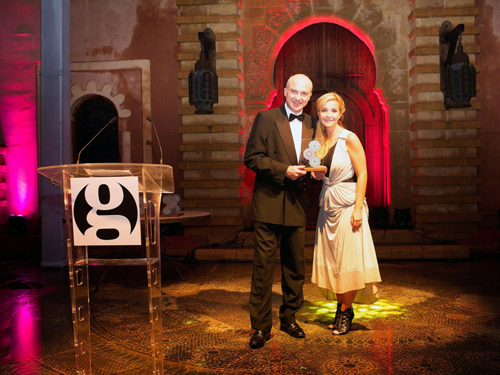 Xavier receiving the award from Helen Skelton
© Anna Gordon/the Guardian
This prestigious travel award is voted by Guardian and Observer readers based on their experiences and the service they received and this makes the win all the more special.

"Runner-up for the past two years, Peak Retreats comes back to claim the title of best ski company. The company was set-up by two French Anglophiles, who wanted to give holiday makers the opportunity to discover the real Alpine France, staying in smaller, more authentic ski villages such as Samoens and Sixt-Fer-a-Cheval, but also with access to larger resorts such as Morzine and Chamonix."
The Guardian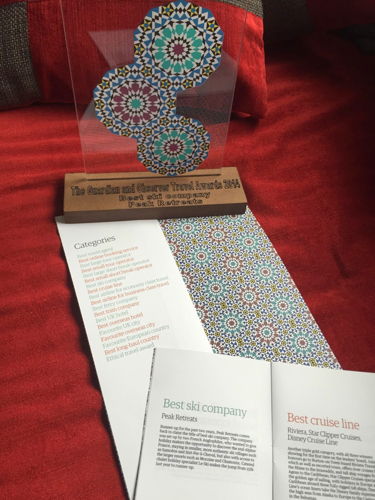 Award for 'Best Ski Company'
The award is the result of a great time effort and we would also like to thank our clients for all their loyal support. To celebrate, our team are going to enjoy a big fish and chip lunch this week!