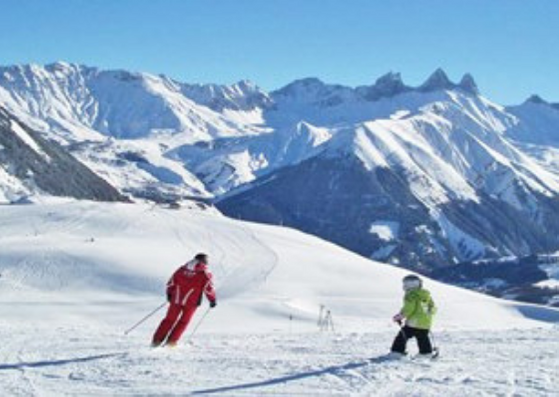 Tuesday, 03, May, 2016
Les Sybelles is a wonderful ski area in the French Alps, located in the Maurienne Valley it sits on the border of Isere and the Hautes Alps.


Key facts about Les Sybelles
514 snow cannons 
1 snowpark
2 boardercross
11 snowshoeing itineraries
149 runs
73 lifts in total
5 sledge runs
27 chairlifts

Here are 10 reasons why we think Les Sybelles is a ski area worth visiting!
1. It's big! Fourth largest ski area in France 
Les Sybelles is the fourth largest ski area in France. It comprises of six beautiful resorts (Les Six Belles) all connected by 76 ski lifts and boasting 310 km of slopes!
2. Exceptional panoramic views
You can enjoy a various range of landscapes with views over the valleys, forests and lakes. It is also home to a large variety of wildlife and unspoiled nature, where you can admire the spectacular views of the emblematic Aguille d' Arves (peak at 3514m).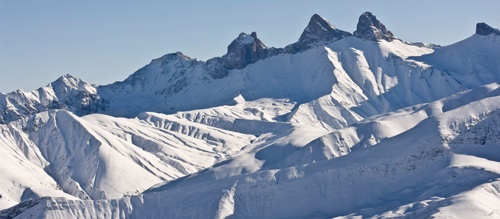 Aguille d'Arves
3. High quality skiing 
Whether your passion is snowboarding, skiing, touring or ski mountaineering, Les Sybelles offers access to all. The abundance of off-piste skiing also means you can still make fresh tracks weeks after the last snow fall. 
4. Suitable for all levels
The area is ideal for both novices and the experienced skier. The highest peak in the resort (2620m high) is accessible to beginners and advanced skiers who will also love the off-piste skiing areas and the number of more challenging red and black slopes. It is an extremely family friendly area (52% of the clients are families) and children can enjoy a range of various activities such as: Treasure hunts, children's snowshoeing and ice skating.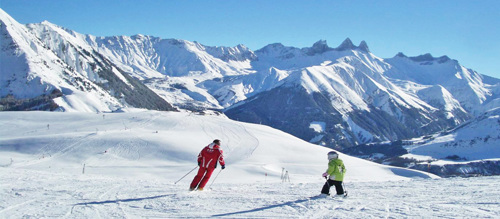 5. Quiet 
Les Sybelles is a relaxing vacation spot made up of small mountain villages. There is no queuing or crowds and you will have the pleasure of skiing on empty slopes, even at peak times or during school holidays.
6. Excellent après-ski activities
If you are feeling adventurous you can always try your hand at snowshoeing, snow mountain biking (Les Sybelles is home to the longest snow-bike descent in Europe!), paragliding, dog sledding (in St Jean d'Arves) or if you'd rather relax you can head to the Galaxy Spa wellness center and take a dip surrounded by snow or even experience a night swim under the stars.
During the summer months you can also enjoy a number of different activities such as cookery, archery, mountain biking and hiking…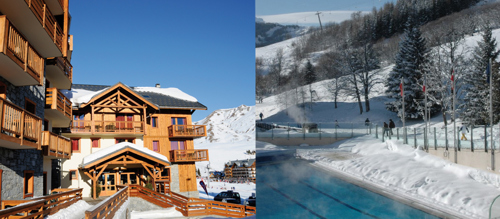 (Left) Hauts de Comborciere - La Toussuire, (Right) Galaxie Spa - Le Corbier
7. Ski-in/ski-out accommodation
A number of resorts in Les Sybelles are 100% ski-in/ski-out, with all their accommodation being in very close proximity to the slopes.  
8. Warm welcome and a sense of hospitality
You will be welcomed by friendly locals, who are always ready to help. Les Sybelles is a place that celebrates its local heritage and where hospitality is well established.
9. Charm and authenticity of a mountain village
Locals will speak to you in French first, adding to the authenticity of being in a traditional mountain village full of character (but don't worry, they also speak English!)  Also big on Agriclture, it is the birthplace of the famous French Beaufort cheese and you can visit small museums that explain why it is so important to preserve the strong traditions in the area.
10. Excellent food
You can enjoy the cuisine of talented Grands Chefs who cook with regional products. Some restaurants offer customers a chance to enjoy lunch on a sunny terrace at altitude whilst admiring the spectacular views of the Aguille d'Arves.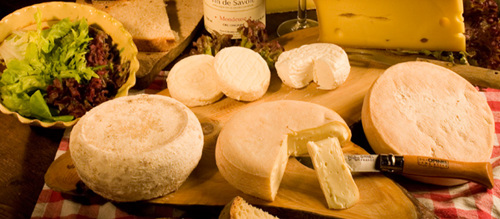 Beaufort cheese
Don't miss la Semaine de la Gastronomie, a full week of discovering tasty food during August!