Book now for Christmas 2020
Book your Christmas ski holiday now to secure your spot on the slopes! Popular properties fill up quickly for peak dates, and as conditions were superb for Christmas 2019, we expect Christmas 2020 to be a popular date to go. Those gorgeous, cosy chalet apartments that are perfect for an idyllic Christmas together, fill up fast, so book well in advance to secure your ideal accommodation.
We'll share Christmas offers here as soon as they start coming in - so do check back and make sure you're signed up to our newsletter. 
Christmas ski holidays include a return Eurotunnel crossing (with a free FlexiPlus upgrade) or you can book accommodation only.
Christmas dates
Christmas ski week dates for 2020 will be confirmed soon (Christmas week will start 19th December 2020) speak to our team, get ideas together and get booked in.
Get in touch now to book your magical Christmas ski holiday for December 2020. 
8 nights for the price of 7 at Christmas
Selected properties often offer the chance to enjoy an extra day's skiing at Christmas. For Christmas 2019, you could stay 8 nights for the price of 7 in selected properties. Arriving Friday rather than Saturday for Christmas week skiing.
In Christmas 2019, this offer was available Arrive on Fri 20/12 instead of 21/12 at no extra cost - at the following residences:
Les Chalets de Layssia, Samoens (Flaine/Grand Massif)
Les Chalets de Jouvence, Les Carroz (Flaine/Grand Massif)
Leana, Les Carroz (Flaine/Grand Massif)
Les Fermes de Sainte Foy, Sainte Foy
Etoile des Cimes, Sainte Foy
l'Oree des Cimes, Peisey Vallandry (Les Arcs/Paradiski)
Les Alpages de Champagny, Champagny (La Plagne/Paradiski)
Les Chalets de Flambeau, Val Cenis
Les Cimes Blanches, La Rosiere
Lodge Hemera, La Rosiere
Kalinda, Tignes 1800
Le Lodge des Neiges, Tignes 1800
Altaviva, Tignes 1800
Hotel Les Brevieres, Tignes les Brevieres
La Grange aux Fees, Valmorel
l'Adret, Serre Chevalier
l'Aigle Bleu, Briancon
Le Chalet des Dolines, Montgenevre
Hameau des Airelles, Montgenevre
Les Chalets d'Angele, Chatel (Portes du Soleil)
Le Grand Lodge, Chatel (Portes du Soleil)
Le Grand Ermitage, Chatel (Portes du Soleil)
Hotel Le Cret, Morzine (Portes du Soleil)
Le Cle des Cimes, Areches Beaufort
Hotel Monte Bianco, Saint Gervais
Le Nevez, Les Contamines
Le Hameau du Beaufortain, Les Saisies
Les Chalets des Cimes, Les Saisies
Le Hameau de Pierre Blanche, Les Houches

---
How to book
Let us help you find your perfect Christmas ski holiday. Get in touch with our team of experts for some genuine advice and insider information on the resorts and properties you are considering.
Help choosing your resort
If you're looking for Christmas inspiration, try our handy accommodation selector or read about Christmas in the French Alps: Top 5 Resorts on our blog.
Christmas Snow Record
Nearly all our resorts have a snow range above 1500m (around 5,000ft). Altitude is, however, not the only important factor.
Microclimate
Some areas like the Grand Massif or Mont-Blanc Val d'Arly benefit from a microclimate because of their close proximity to Europe's highest peak, Mont-Blanc. These areas have a much more reliable snow record than other resorts at the same altitude or even than some higher-up.
North-Facing Slopes
Other important factors for good snow are North-facing slopes, as whatever cover they get will simply last longer. What lies below the snow cover is also of importance: a few centimetres will be enough to ski on pasture whereas more will be required to cover a rocky surface.
Snow Cannons
Finally resorts that have snow cannons to cover the lower slopes (generally the nursery slopes) offer a good guarantee. These will normally run at night from early December to top-up on natural snow cover.
Above all check the hard facts as in the end the snow history over a period of time is the only reliable indicator. Over the past 8 years skiing was available in all our featured resorts. Please see individual resort pages for historical snow records.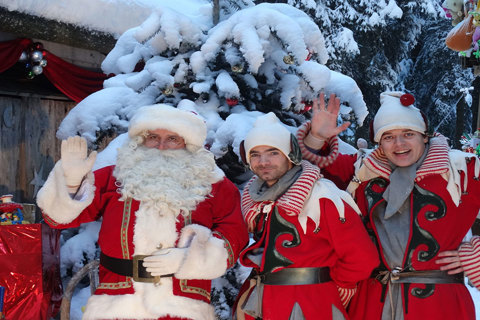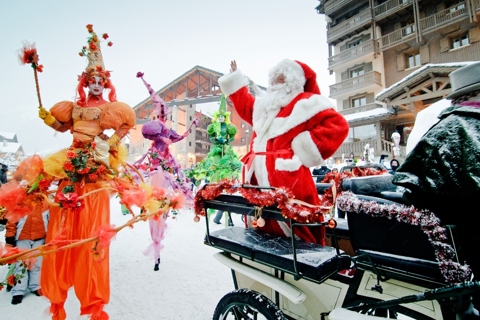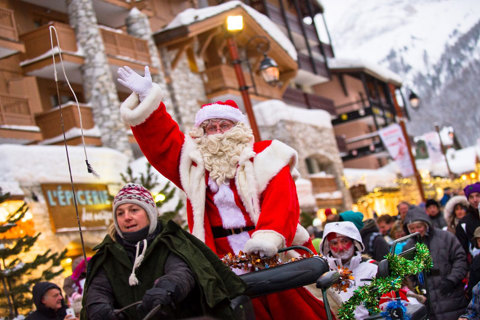 ---
Please note:
These ski deals will be updated regularly, so please keep checking for more ski holidays. Early Booking Offers are subject to limited availability on first-come-first-served basis and will be confirmed at time of booking.
* Please note that all ski deals apply to new bookings only, and cannot be applied retrospectively. They are subject to availability and to our terms and conditions. All discounts are applicable to the accommodation cost only (not travel, ski extra costs etc.). Offers can be withdrawn without notice.
(1) Please note these offers are not bookable online and are subject to availability. Please call 023 9283 9310 to book. The offer will be confirmed at the time of booking.