Pre-book your ski childcare with Peak Retreats
Here's our the latest prices for childcare in ski resorts!
We have great links with a number of ski schools in the French Alps, including Ecole du Ski Francais. The prices below are for centres (with qualified, English-speaking childcare staff) that offer either a combination of childcare and skiing, or just childcare; with or without lunch. These are bookable through Peak Retreats in advance - all prices quoted are in £.

Please note that spaces are limited and get often fully booked months in advance for peak periods including Christmas, New Year, February half-term and Easter. It is best to call or send the ski extras form back as soon as you can to avoid disappointment.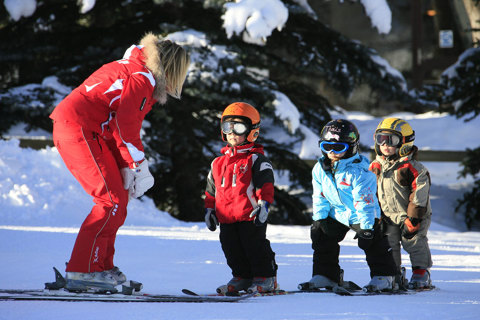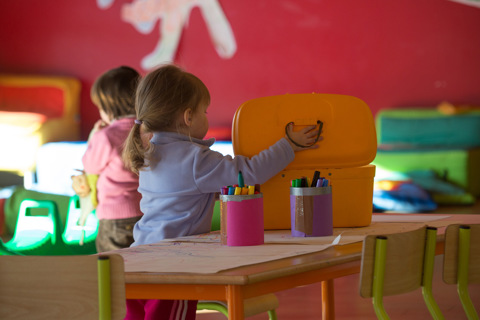 Resorts with ski childcare (often referred to as nursery) on offer to pre-book in £.
CHAMONIX, Chamonix Valley
2018/19 prices
Ski plus nursery for ages 3 - 12
6 half days (2hrs30), AM or PM including lunch from £257 - £296
6 full days from £342 - £403
LA ROSIERE, Espace San Bernardo
2018/19 prices
Ski plus club/garderie for ages 3 - 12
6 mornings with lunch from £290
6 mornings without lunch from £258
6 full days with lunch from £381
LES GETS, Portes du Soleil
2018/19 prices
Ski plus garderie for ages 3 - 12
6 half days with lunch from £272 - £285
6 half days without lunch from £160 - £173
6 full days with lunch from £374 - £397
6 full days without lunch from £263 - £286
MONTGENEVRE, Oisans
2018/19 prices
Mini club nursery without skiing for ages 6 months - 5
6 half days from £159
6 full days without lunch from £327
Ski plus nursery from ages 3 - 5
6 full days without lunch from £327
MORZINE, Portes du Soleil
2018/19 prices
Ski plus nursery for ages 3 - 12
6 half days with lunch from £296 - £318
6 half days without lunch from £179 - £212
6 full days with lunch from £351 - £446
6 full days without lunch from £234 - £318
SAINTE FOY, Tarentaise
2018/19 prices
Ski plus nursery for ages 4 - 11
6 full days from £340 - £404
SAINT MARTIN DE BELLEVILLE, 3 Valleys
2018/19 prices
Ski plus nursery for ages 3 - 4
6 half days from £194
6 full days with lunch from £436
VAUJANY, Oisans
2018/19 prices
Ski plus garderie