Sunday, 24, March, 2019
If you're into your cheeses, the Savoie region of France may be just for you! Cheeses from Savoie are known to awaken all of your senses – a real treat for cheese fans!
What are the Savoie Cheeses?
The main cheeses you'll find in the Savoie region of the Alps are:
Abundance – light nutty flavour.
Beaufort – fruity fragrance and delicate aromas, essential in many recipes such as Savoyard fondue. It's made in Arêches-Beaufort!
Chevrotin – a goat's cheese with a full flavour.
Emmental de Savoie – often consumed grated and one of the components of the famous cheese fondue.
Raclette de Savoie – its particularly soft and creamy texture make it ideal for melting.
Reblochon – produced above 500m including in the resorts of Le Grand Bornand, La Clusaz and Thones. Eaten all year round but particularly in the spring and summer.
Tamie – made by Trappist monks in the Abbey of Tamie for 900 years(!), it has a subtle fruity taste.
Tome des bauges – a rustic cheese, ideal for taking on a mountain walk.
Tomme de Savoie – a very old cheese that farmers used to make in the winter while the cows were in the barn. Today there are all kinds, each with its own taste and aroma.
Cheese attractions in the Alps
There are many places to learn about (and taste) the wonderful cheeses the French Alps have to offer. Our favourites are...
1. Cooperative Laitiere de Haute-Maurienne Vanoise
A collection of outlets which include Fromagerie Aussois and Fromagerie Termignon. Their cheeses include the Beaufort and Bleu de Bonneval.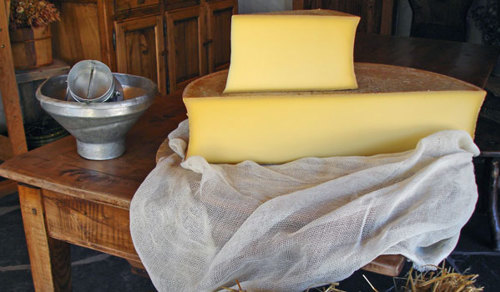 2. Beaufortain Cooperative Dairy
A fascinating interactive museum with sensory displays and sometimes tastings to teach visitors all about the history and production of Beaufort cheese! They sell the Beaufort cheese online, and in the on-site store but most excitingly the Cooperative also has its very own cheese vending machine so you can access their Beaufort 24/7! Find it just down the road from the pretty resort of Arêches-Beaufort.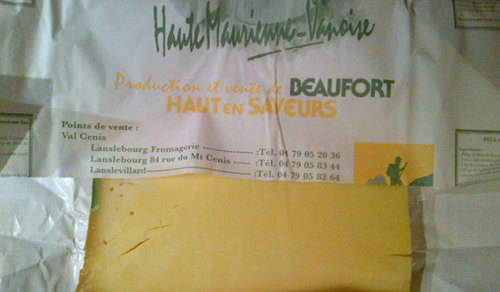 3. Ladroit farm, Saint-Michel de Maurienne
This farm is open to visitors who want to see the whole process - literally starting with the cow all the way through to the end product. Don't worry, once that's got you salivating, you can purchase a whole variety of cheeses to take home!
4. Pré Clos farm, Valloire
Discover milking and dairy product production at a real-life working farm!
Fun facts about Savoie cheese!
Did you know these cheeses are...
Perfect to eat on any occasion – at the end of a meal, during a picnic, as an appetizer, in a sandwich, for cooking – both for traditional dishes such as tartiflette, fondue, Berthoud and in non-traditional recipes.
Naturally healthy – high in calcium, amino acids, and fatty acids.
Great diversity in taste and aroma – and not by chance! Every step of the process is carefully planned even down to the type of grass eaten by the cows that produce the milk!
Flavours and textures can even vary across the seasons.
Strict manufacturing methods are adhered to – including the use of traditional materials and ancestral practices.
Top tips for keeping your cheeses
Keep the cheese in its original paper for an optimal taste
Store the cheese in the lower part of your fridge
Remove the required amount of cheese from the fridge 30 minutes before you intend to eat it
Uncooked pressed cheeses such as Tome des Bauges, Tomme de Savoie, Chevrotin and Reblochon de Savoie have a short ripening period
Semi-cooked pressed cheeses such as Abondance and cooked cheeses such as Beaufort and Emmental de Savoie can be stored for several months