Thursday, 12, July, 2018
If you're introducing your kids to skiing, or want to keep their skills and confidence up between seasons, there's some prep and activities you can do so that first day back on the slopes is as happy as a marmot in spring.  Our team are all Alpine specialists, here are Claire's tried and tested ways to get her family ski ready…
1. Before you start. Ease them into the idea of skiing
Show photos, YouTube videos (the ESF French ski school has some great videos of its classes and snow kindergarten sessions). Let them browse the resort information. Tell them about what happens, give them piste maps to look at – you can print them out from our resort pages – and let them map their wish list routes (this is also a great activity to do while travelling). Tell the kids about gondolas, magic carpets, funiculars etc. Explain how lift passes work.
Basically, make the language familiar. It really does help with in-resort confidence.
2. Have fun trying on kit
Get out all their kit, or have fun choosing something new, and take some ski-ready selfies. Goggles are always fun. You get to see that it all still fits, they get to dress up! Win, win!
3. Take a trip to a ski centre
We love indoor and outdoor ski centres. They're a great way for the kids to experience skiing or skill up in a contained environment so they can get a feel for what it's about and/or keep their confidence up between seasons.
Don't let your child's first time trying on ski boots be the morning of their first lesson. Ski boots are hardly of the barefoot philosophy and they do take some getting used to!
Talking of lessons, dry slopes and snow centres do run beginners' courses and they're fab. They start at the very basics – how to get a ski boot on, how to click it into the ski, slowly building confidence. With the right instruction, it's surprising how quickly the kids pick up skiing.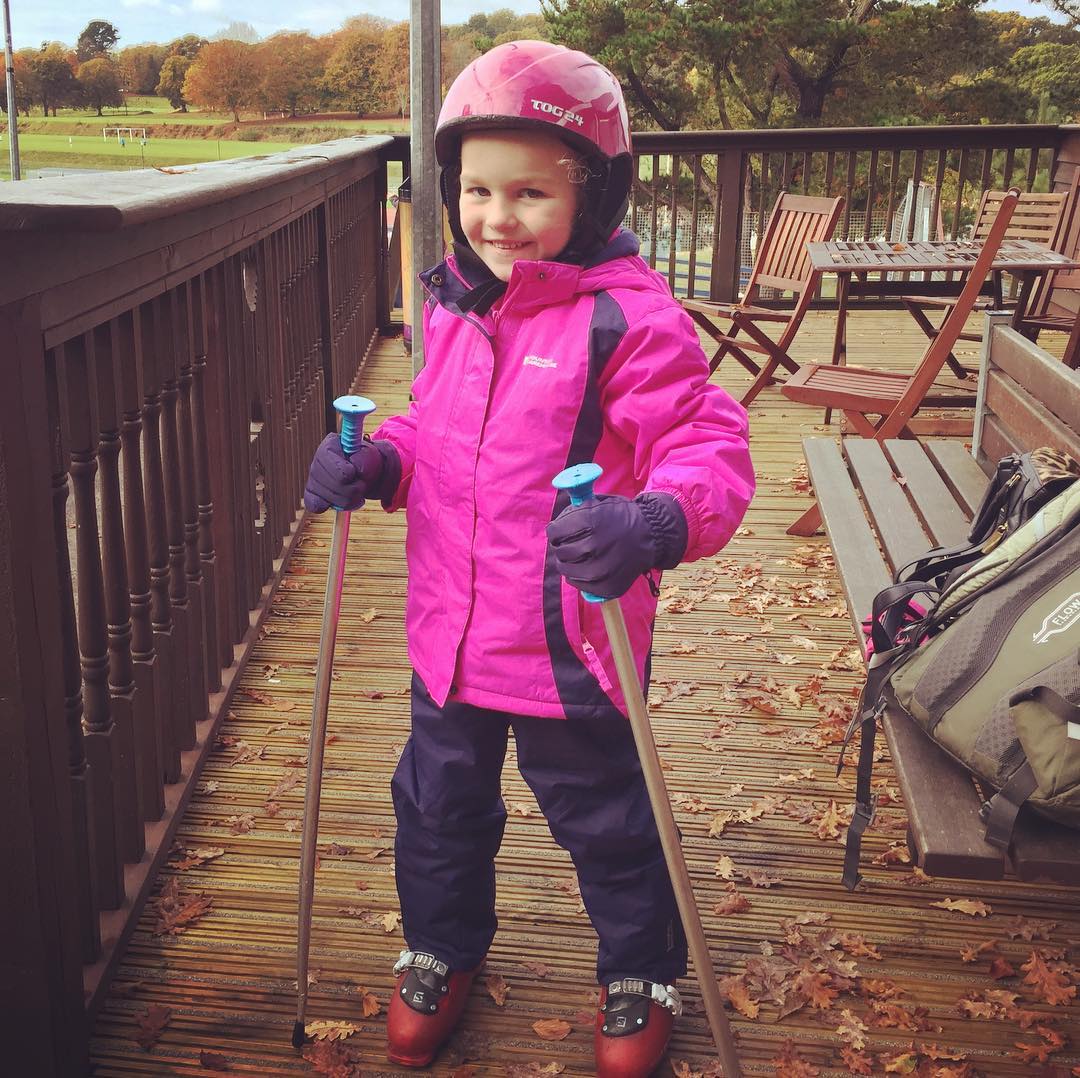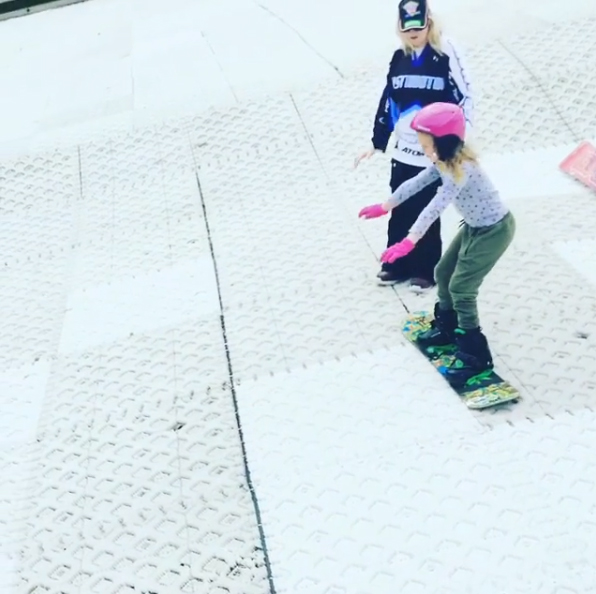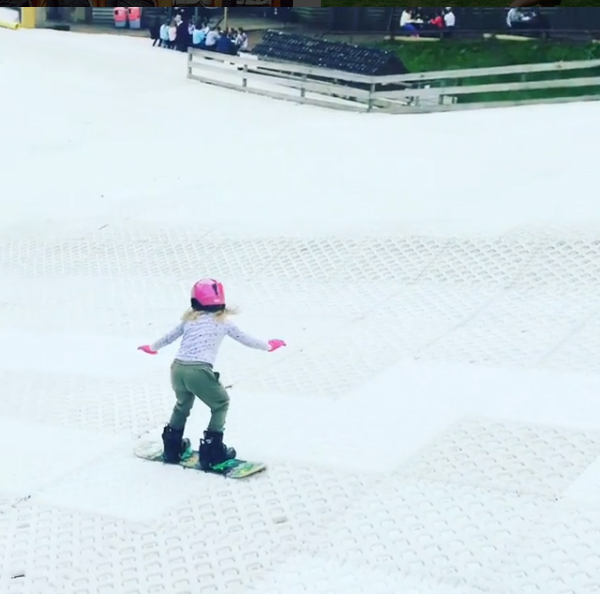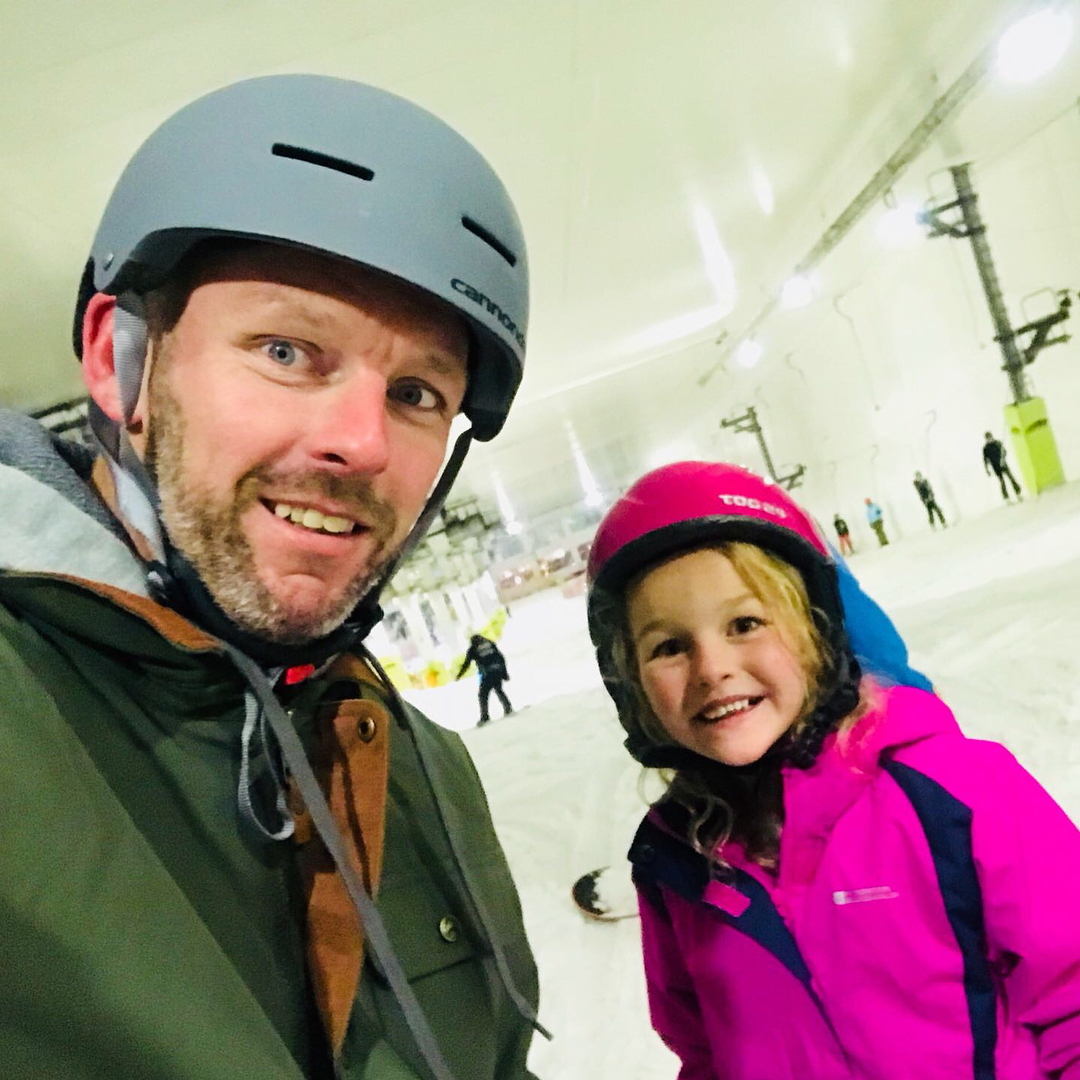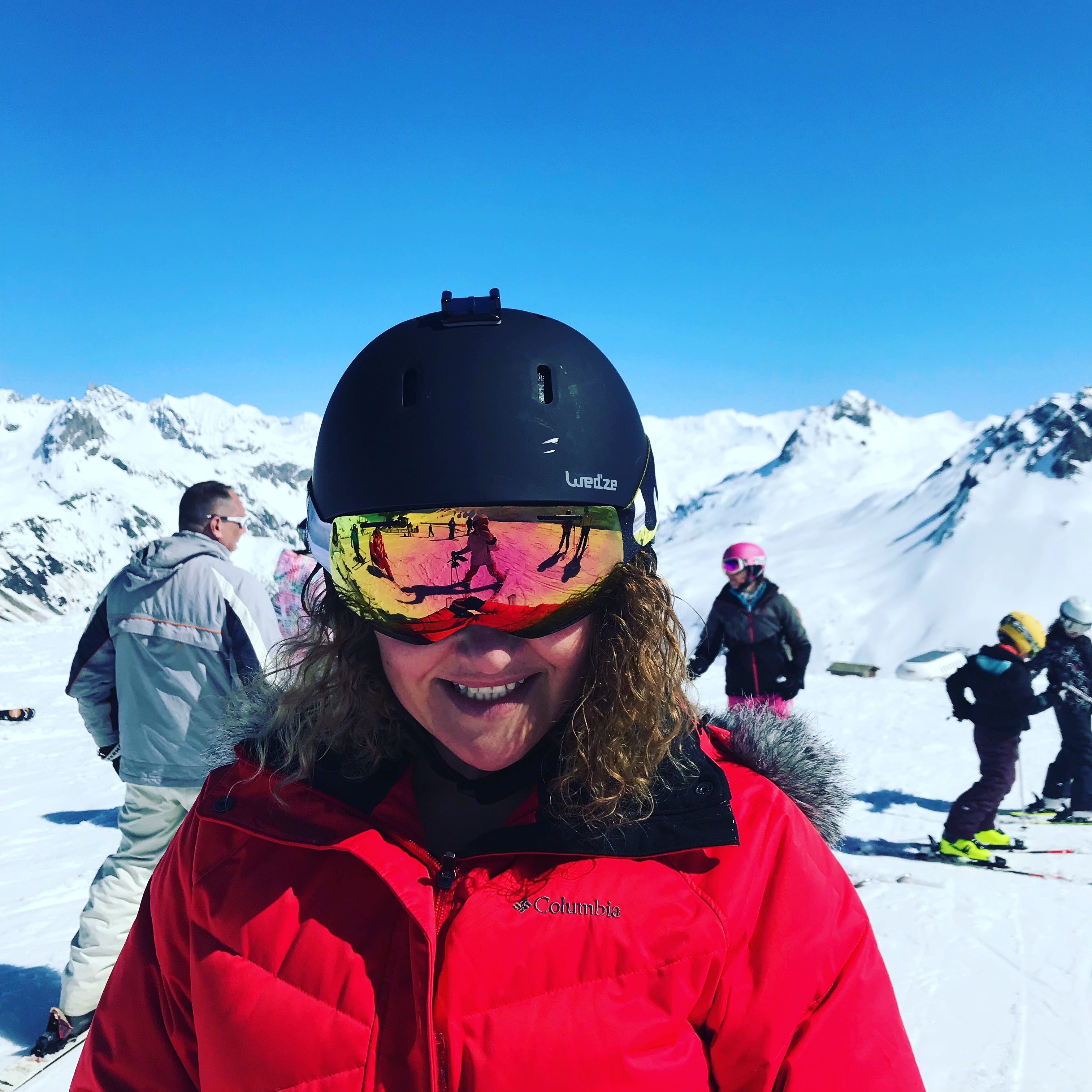 Top Tips
INSET days are great days to learn to ski. Most dry slopes are cheaper during term time, school hours. My daughter's 1 to 1 snowboarding session at Snowtrax cost just £19 – off peak and with a discount code!
Look out for happy hours. Snozone's Happy Hour slope pass on Tuesdays from 4-5pm is just £12.99 or FREE for Members!
Book ahead. If you're looking to go during peak times of the day, or weekends, make sure there's space. We usually ask what times are the quietest. These centres can get busy.
Make sure you wear the right equipment. For dry slopes, you need arms and legs covered and gloves. Use good gloves. Indoor snow centres require proper ski clothes else you'll get cold and wet.
Check Groupon and the like for ski lesson deals at the outdoor centres. You can get great savings.
If you're having dry slope lessons in summer, make sure they're early in the morning/later in the day. It gets hot and you need to be covered. Sunglasses are a must!