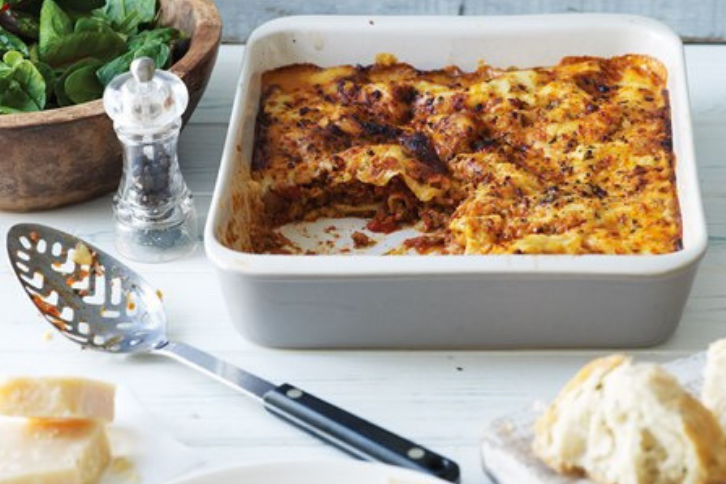 Thursday, 27, September, 2018
In resort food delivery service? Yes, please!
As French Alps specialists, when we hear of something new in the French Alps, our team at Peak Retreats wants to get involved. And that's exactly what happened when we found out about a new in resort food delivery service. We invited the team over to our HQ in Hampshire and spent the evening with them, learning what they do, how they do it and importantly, we got to taste their offerings.
So, who and what is this service?
Huski is a new food delivery service, serving the whole of the French Alps. It's owned by a team of keen skiers so they understand what's needed when you're on a self-catered ski holiday. It is basically like an online deli, with a wide range of meals and drinks, they can deliver daily, direct to your chalet or apartment and you can pre-order through Peak Retreats before you go. Their headquarters are in Bourg-St-Maurice and they have a click-and-collect service too in office hours. They offer extended opening hours on Saturdays for late arrivals.
The service offers a selection of meals from established and well-known partners, like Cook Food from the UK, and they work with local restaurants and suppliers to bring the taste of the Alps to your doorstep! Sounds good, doesn't it?
Their team and us here at Peak Retreats have teamed up to deliver to all our resorts! 
What do they offer?
They offer pre-planned menus or you can shop for individual dishes. We love that they have Welcome Packs which includes dinner and breakfast – perfect for your first night! There are 3-day, 6-day plans and special menus for events like Christmas. The Christmas option looks amazing and it's great value too! And yes, they deliver alcohol.
If you book before you travel they will aim to have everything in place before you arrive – they'll work with your accommodation and importantly, keep you up to date. If you have a smaller apartment and space in the fridge/freezer is limited, they'll deliver a couple of times.

What's the food like?
It's all frozen, oven ready, and delicious! We know because we sampled lots of dishes. The Beef Bourguignon with dauphinoise potatoes was to die for.
The range includes everything from Savoyard classics and international favourites to comfort food and stuff that kids love to eat. They also cater for vegetarians, vegans and people needing to cut out certain ingredients, giving a range of yummy healthy options. For example, there are gluten-free choices.
We were all really surprised about just how good the food was!
How do you order?
Once you have booked your ski holiday, you can place orders 24/7 through their online store, and they deliver daily with a range of timeslots. If your plans change and you want to top up, that's fine. Just head online and order. For more information head to our Ski Extras page.
What do you guys recommend?
We thought we should get the team here to answer this one, so here's what they had to say…
I loved the Beef Bourguignon – the meat was so tender. That would definitely be my top choice for a cosy evening in my ski apartment, it'd be perfect with a glass of red. The mango cheesecake was delicious too, really light and refreshing!  (Alison)
I was impressed by the quality of the food, as I usually don't eat frozen food. My favourite dish was the Coq au Vin. This dish was fantastic and I even brought some back home! (Marie-Sophie)
The mouth-watering Beef Bourguignon was scrumptious. No need to cook whilst self-catering, get meals delivered directly to your freezer – just perfect! (Hayley)
I loved the tarts. Yummy. Also, the Beef Bourguignon was fantastic. The cakes are perfect for afternoon tea when you're back from the slopes. I was surprised that they even do the sauces and dips to go with the meals. It really is a full service! I am skiing at Christmas and currently deciding what we're going to order in, but one thing that will definitely be on the list is the Welcome Pack. That's sure to keep tired and hungry travellers happy! (Claire)
As a really fussy eater, I was a little concerned about what was being offered, but I need not have worried. The Coq au Vin was really good and I recommend the dauphinoise potatoes. Delicious! (Molly)
I thought the food was very tasty and I can't think of anything better than to have your starter while your main course is in the oven and dessert is waiting on the side and you haven't had to peel anything apart from the wrapper! (Marie-Anne)