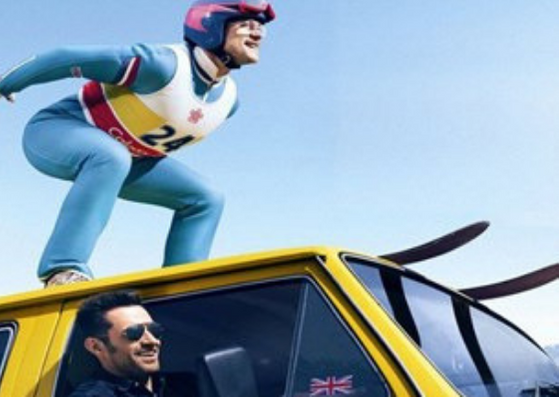 Tuesday, 08, March, 2016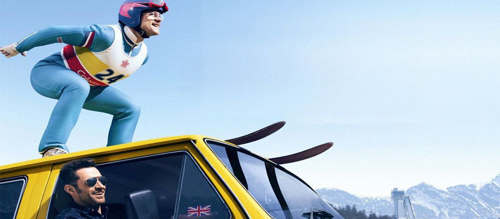 The story follows Britain's loveable underdog Michael 'Eddie' Edwards (played by Taron Egerton), who although never athletically gifted, will stop at nothing to achieve his Olympic dream.
Trying almost every sport imaginable as a child, his heart finally settles on winter sports. He almost makes it in downhill skiing, but narrowly fails to secure a place in the 1984 winter Olympics, through fear he will be an embarrassment to the sport.
Director Dexter Fletcher turns the story of a boy who decides to try his hand at being the only Great British ski jumper in the winter Olympics, into a delightful, humorous, sporting biopic. A film where it really only is the taking part that counts, cleverly depicted through Eddie's character and the strong cast that follows.
The twenty two year old, Tee totalling milk drinker recruits the help of an American ex ski jumping champion, Bronson Peary (played by Hugh Jackman), who in the beginning is reluctant and more interested in hitting the bottle. However with Peary's desire to fill a hole from his failed career, it soon sees them forming an unusual yet rather moving friendship.
With zero ability, heavier than most of his competitors and very poor eyesight, it is ultimately Eddie's unique spirit and courage that carry him to success.
The occasional snowy mountain scene aids the plot's focus around his excitement towards the winter Olympics, however some parts of the jump shots do look a little unrealistic. Nevertheless, this does not take away from the suspense as he takes off from the stomach churning 70 and 90 metre jumps, allowing you to later forgive the slightly questionable stunts.
The film benefits from a strong cast that brings the story to life, despite the fact that many aspects have been exaggerated for the benefit of the plot. Though it was disappointing to discover that the character of Coach Peary is a fictional one and that the build up to his Olympic debut is a little distant from the truth, it does not take away from the film's heart-warming story-line and Eddie's clown-like personality that keeps you smiling throughout.
Overall a thoroughly enjoyable film that leaves you on a high with the urge to take on the impossible. Definitely one to watch in the lead up to the ski season to get you in the mood!
Our Star Rating: * * * *
Directed by:  
Dexter Fletcher
Cast:
Taron Egerton as Eddie Edwards
Hugh Jackman as Bronson Peary
Jo Hartley as Janette Edwards
Mark Benton as Richmond the BOA Official
Edvin Endre as Matti
Christopher Walken as Warren Sharp