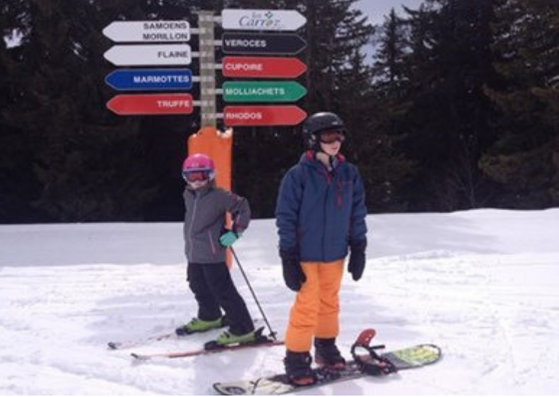 Wednesday, 27, April, 2016
This was my second year in Les Carroz, learning how to snowboard with my dad. My mum and my sister skied. We left home quite late because it was my other sister's birthday and she didn't want to come. We drove to the channel tunnel and had a flexi+ pass so there was no queuing for us. There was no traffic on the way and after staying in a hotel over night; we arrived at the resort mid-afternoon.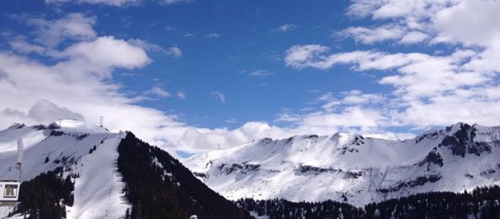 When we arrived at Les Chalets de Jouvence our friends were already in the swimming pool and Jacuzzi waiting for us. We checked in and, after a quick snowball fight, we collected our ski and snowboard stuff from a ski rental shop. We spent ages trying on skis and my mum tried three different pairs of ski boots before finding some she liked. We got back to the hotel and straight to the spa. The Jacuzzi was really warm and bubbly. There was also a really hot sauna and a steam room, which was so steamy. The sauna was too hot for me to stay in for very long but I stayed in the steam room for quite a long time. It was my friend's 14th birthday and the hotel gave him a free spa session worth 90 euros! He used it to have a massage.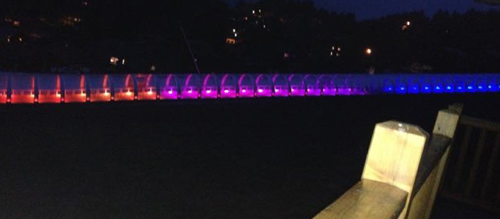 Magic Carpet 
The hotel also has a pool table in the reception; I played my dad and smashed him. The hotel room was really plush. Our room had a balcony with a view of the magic carpet, which lit up at night with all different colours and looked amazing.
The beds were very comfy, BUT, the WiFi was a bit on the slow side when we went to FaceTime the rest of the family. There were some colourful paintings in the apartment, which were of skiers and the resort. In my bedroom, there were some photos of people doing ski stunts and they looked really cool. There was also free soap in the bathroom, which I took home :)
Les Chalets de Jouvence 
We ordered bread at the hotel to collect every morning from the reception. One time when we forgot to collect it and it got delivered to our room at 10 o'clock - when most other people were already out skiing. We hadn't gone out yet because we got up really late, because we were out late eating at a really good pizzeria.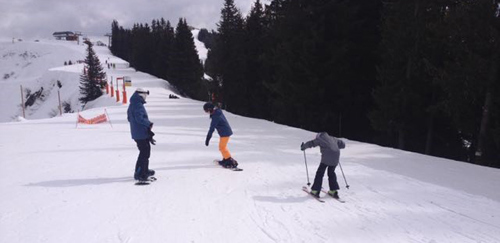 The ski locker was right next to the magic carpet, which led to the Telecabine (gondola). So at the end of the day you could ski or snowboard straight into the hotel. My dad and I had snowboard lessons with a coach called Kevin (is that really a French name?) and we are now both 2 X snowboarders, which is awesome. I was way better than my dad at snowboarding.
In Les Carroz there are a lot of nice wide blue slopes, which I went down a lot (faster then everyone else) and later in the week we went down mainly red slopes. My favourite was the Chamois but one day the wind was blowing up it so hard it nearly pushed us back up the hill!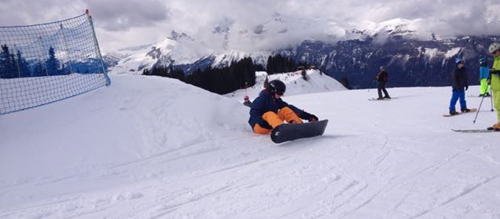 The resort is linked to other ski areas called Samoëns, Morillon and Flaine, so it seemed like there were millions of slopes. All the slopes were wide so it is a good place to learn how to snowboard or ski.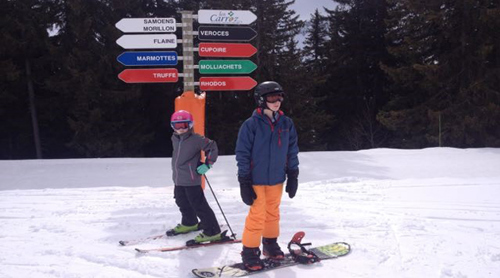 On the slopes, there was a section called the Oasis Cool Zone. A short, steep button lift took you there and one time I fell off and they had to stop the lift so I could have another go. At the Oasis Cool Zone there were some fake palm trees and deckchairs to rest in and they were giving out free Oasis drinks.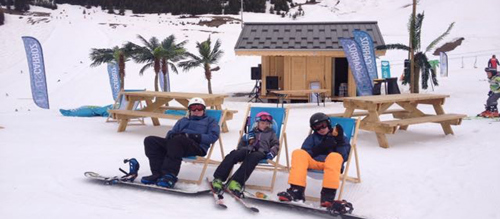 Oasis Cool Zone 
There was a section where you could have a race, which was filmed, and you could watch the video on a screen when you finished. I won with my superior talent and skill set. There was also a speed test and some jumps. Obviously I was the best. 
We ate at restaurants a few times which were really tasty. I had a rack of lamb, which cost 25 euros. We also had lots of hot chocolates, crepes and chips at cafes on the slopes. If like marshmallows you'll love Chocolate Chaud avec Chantilly.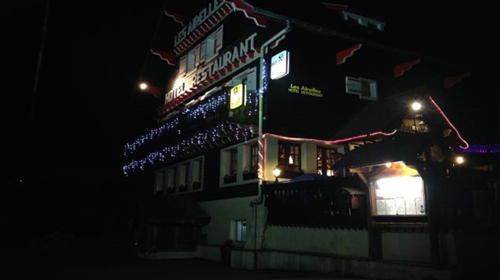 I really enjoyed the whole holiday and want to come back next year to get even better at snowboarding.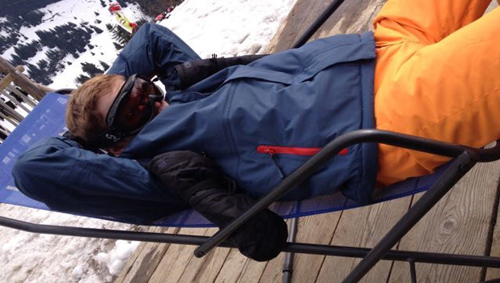 Written by Max Sharp - April 2016