Christmas Ski Deals - Book for 2017

Enjoy Christmas ski 2017 in a beautiful Christmas chalet with log fire or the festivities in a charming French resort.
We normally have some great early booking deals for quality self-catered ski apartments, self-catered ski chalets & catered ski hotels in France. Ski in December and save!
Please browse our website for information on the ski accommodation we feature or check out our handy accommodation selector. If you're looking for some Christmas ski resort inspiration, see our blog post 'Christmas in the French Alps: Top 5 Resorts'.
Full list of current ski deals can be found on the Ski Deals page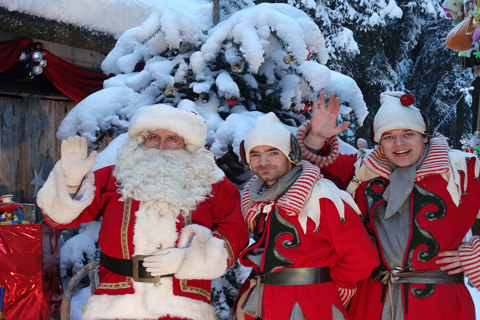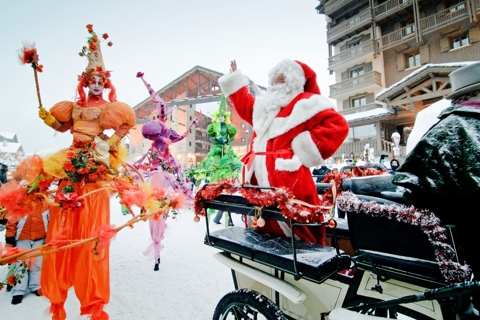 Christmas Snow Record
Nearly all our resorts have a snow range above 1500m (around 5,000ft). Altitude is however not the only important factor.
Microclimate
Some areas like the Grand Massif or Mont-Blanc Val d'Arly benefit from a microclimate because of their close proximity to Europe's highest peak, Mont-Blanc. These areas have a much more reliable snow record than other resorts at the same altitude or even than some higher-up.
North-Facing Slopes
Other important factors for good snow are North-facing slopes as whatever cover they get will simply last longer. What lies below the snow cover is also of importance: a few centimetres will be enough to ski on pasture whereas more will be required to cover a rocky surface.
Snow Cannons
Finally resorts that have snow cannons to cover the lower slopes (generally the nursery slopes) offer a good guarantee. These will normally run at night from early December to top-up on natural snow cover.
Above all what is important is to check the hard facts, as in the end the snow history over a period of time is the only reliable indicator. Over the past 8 years skiing was available in all our featured resorts. Please see individual resort pages for historical snow records.
ADVANCE BOOK FOR WINTER 2017/18
Book today for next season's ski holiday with a low, fully refundable deposit of just £100.
More and more of our clients look to book well in advance of the next ski season, so they can secure their ski apartment before anyone else. Some of our popular residences are fully booked before the Autumn for peak dates.
Confirmed prices for 2017/18 and any early booking offers that are applicable will not be available on our website for a few months. However, we are now offering you a chance to reserve your preferred apartment, hotel or chalet. Just use the current 2016/17 season prices currently available.

Prices quoted for our self-catering Ski holidays are per Apartment (irrespective of number of guests). No under-occupancy supplements. Inclusive of a return Eurotunnel crossing with free Flexiplus upgrade on certain dates but accommodation-only is also possible.

We are open to book your ski holiday Monday – Friday 9am - 7pm + Sat 10am – 4pm (Sept-Mar only) or email reservations@peakretreats.co.uk. Please contact us for further information on ski breaks with our ski deals.

Check out some of our current ski deals on selected self-catering apartments. Ski this winter and save!
Select your offer type
Christmas Skiing Holiday Deals 2017 - 
Arrivals Saturday 23/12 for 7 nights unless otherwise stated


3 VALLEYS AND TARENTAISE SKI SPECIAL OFFERS AND EARLY BOOKING OFFERS

ARAVIS-LAKE ANNECY SKI SPECIAL OFFERS AND EARLY BOOKING OFFERS

PARADISKI SKI SPECIAL OFFERS AND EARLY BOOKING OFFERS

GRAND MASSIF SKI SPECIAL OFFERS AND EARLY BOOKING OFFERS

MAURIENNE VALLEY SKI SPECIAL OFFERS AND EARLY BOOKING OFFERS

MONT BLANC & CHAMONIX VALLEY SKI SPECIAL OFFERS AND EARLY BOOKING OFFERS

OISANS SKI SPECIAL OFFERS AND EARLY BOOKING OFFERS

PORTES DU SOLEIL SKI SPECIAL OFFERS AND EARLY BOOKING OFFERS
Peak Retreats offers Christmas ski holidays in France. We offer Christmas ski package holidays with Eurotunnel included or accommodation only.
Please note: The above offers apply to new bookings only, are subject to availability and are subject to our terms and conditions. Offers can be withdrawn without notice. Please quote offer reference where applicable.