Self Drive Ski Holidays: 5 Benefits of Eurotunnel FlexiPlus
Driving to the French Alps
A self-drive ski holiday to the French Alps can be an excellent option, especially for families. It allows so much more flexibility and the option to pack as much as your car allows! It can also give you more freedom once in your chosen ski resort, allowing you to easily travel between several resorts or to and from attractions.
Crossing the Channel with Eurotunnel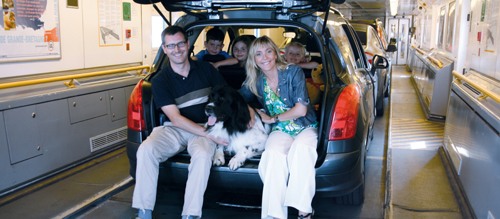 Did you know that Eurotunnel is now 20 years old and incredibly since 1994, it has transported over 20 million cars?! They must be doing something right!
The Eurotunnel is the fastest way of crossing the channel, taking only 35 minutes and there are up to 4 crossings an hour.
Eurotunnel FlexiPlus
When you book your ski holiday and Eurotunnel with Peak Retreats, you automatically get a free FlexiPlus upgrade*! So you receive a premium service for the same price as a standard ticket.
* Excludes New Year and February Half Term weeks

What are the benefits of FlexiPlus?
Flexibility to travel on next available departure
Dedicated check-in lane
Priority boarding
Dedicated route on terminals
Exclusive FlexiPlus lounge – where everything is complimentary including snacks (for up to 5 passengers per car) and WiFi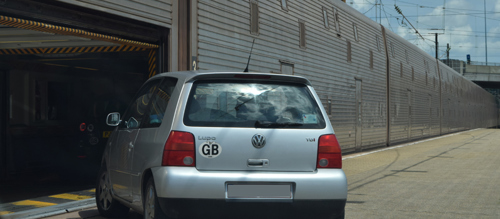 When we recently spoke to Eurotunnel, they said they are working hard to rebrand all FlexiPlus signage, making it even easier to navigate your way to the FlexiPlus areas. When you're next taking advantage of your free FlexiPlus upgrade, look out for the purple signage.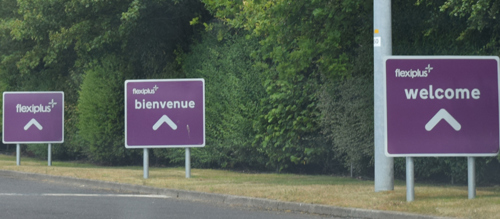 What do our clients say about FlexiPlus?
"The Flexi-plus for the Eurotunnel was brilliant and made the driving much less stressful not having to work to a fixed time."
Mr C, travelled 21/12/13
"The Flexi Pass for the tunnel is excellent, now part of the holiday for our kids."
Mr B, travelled 28/12/13
"The flex+ ticket on the Eurotunnel was a god send as there were delays and it was very busy but with this ticket we got straight on the next train."
Mrs T, travelled 28/12/13
"Flexi booking on the tunnel worth its weight in gold"
Mrs S, travelled 15/02/14
"We were very impressed with the addition of flexi plus to our booking of the Eurotunnel. It was a lovely treat and meant we had complete flexibility with our train times."
Mrs T, travelled 15/02/14