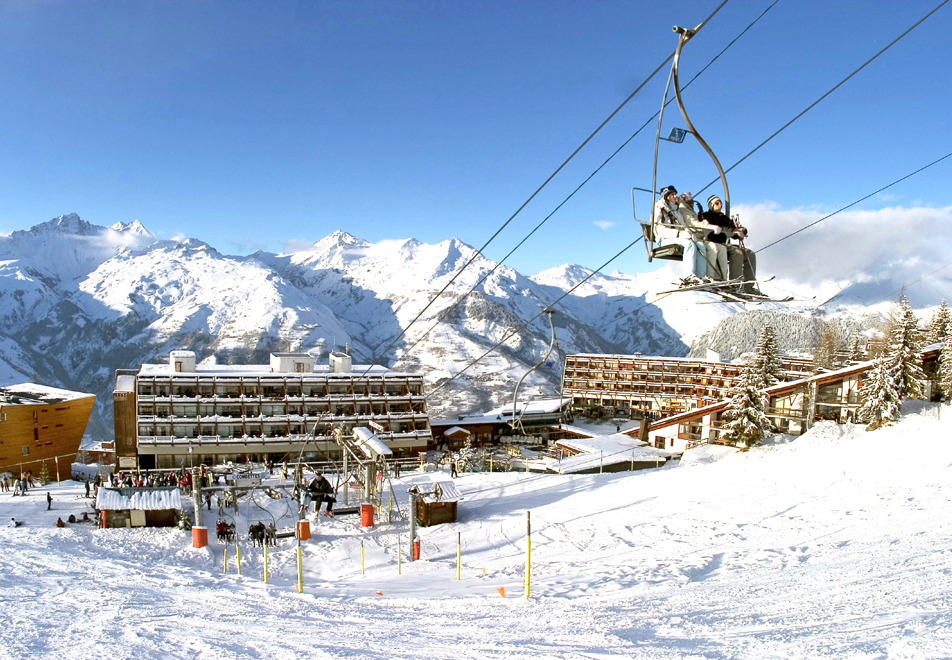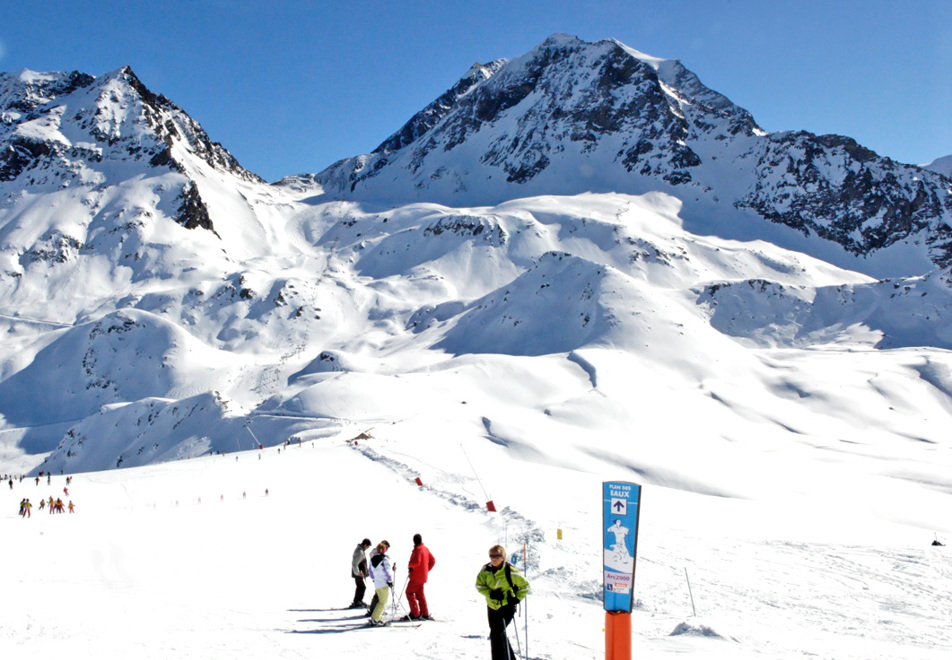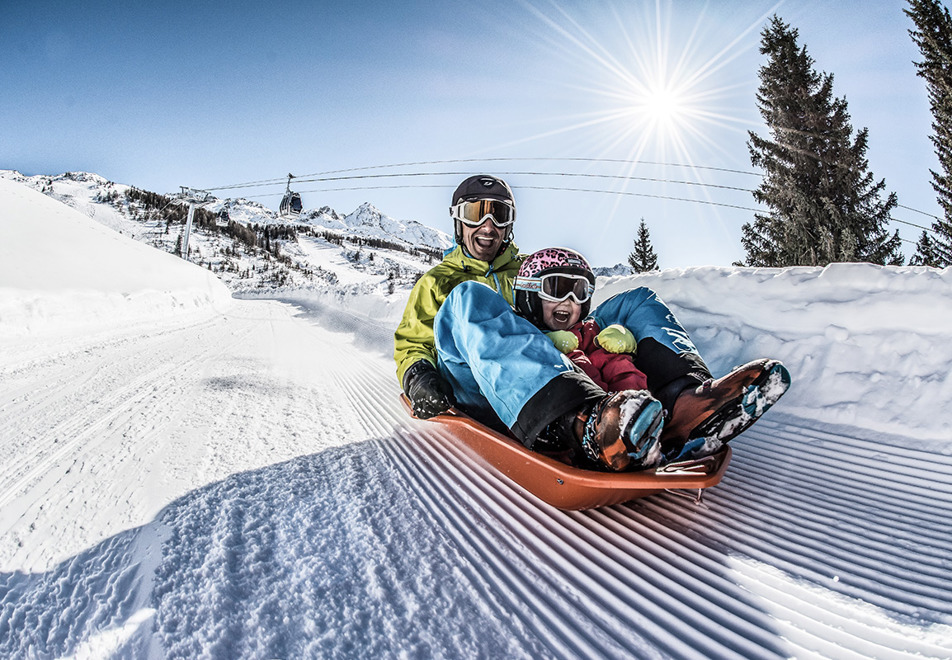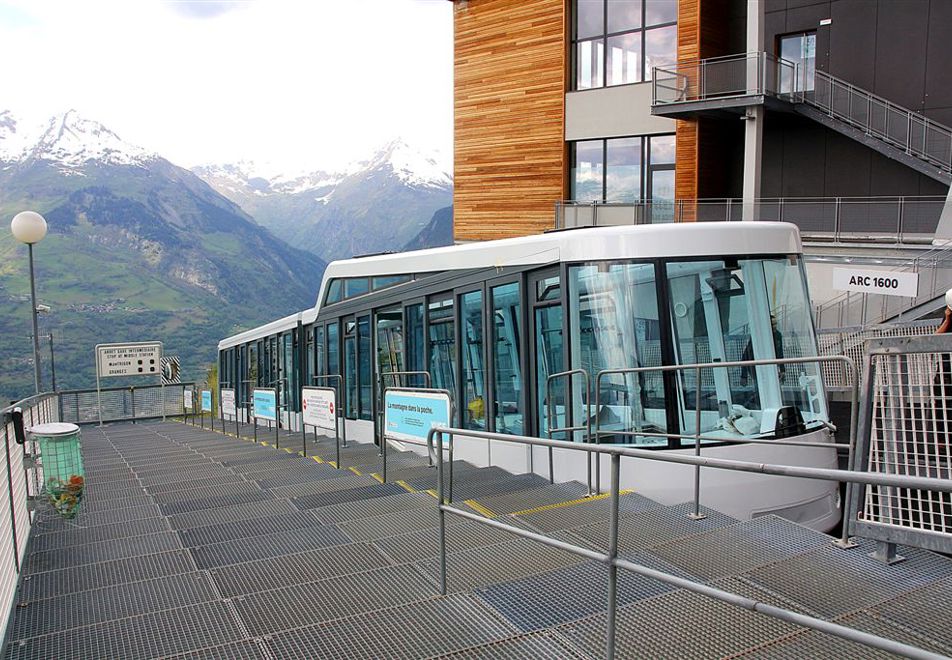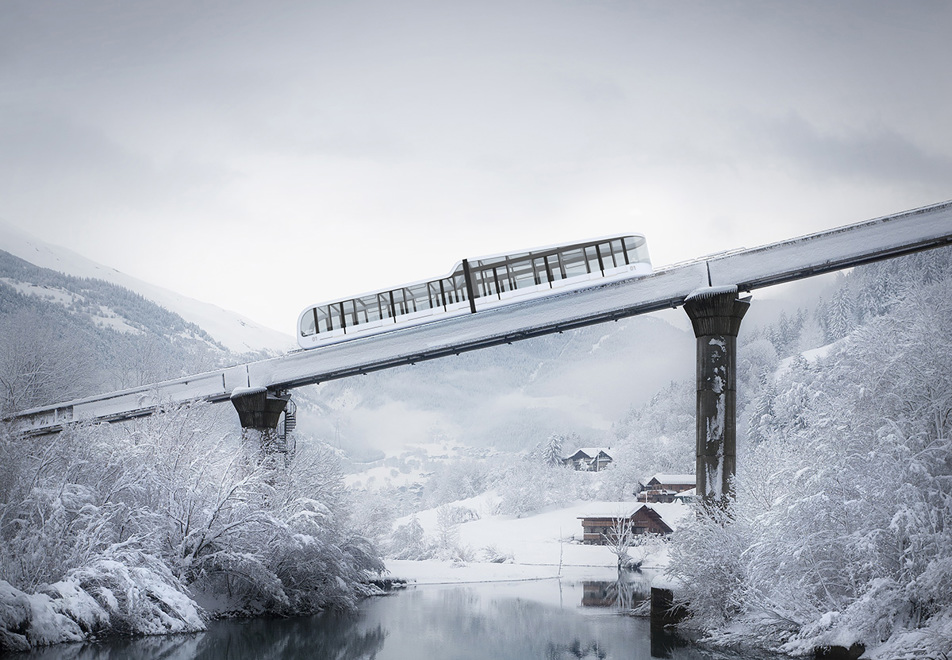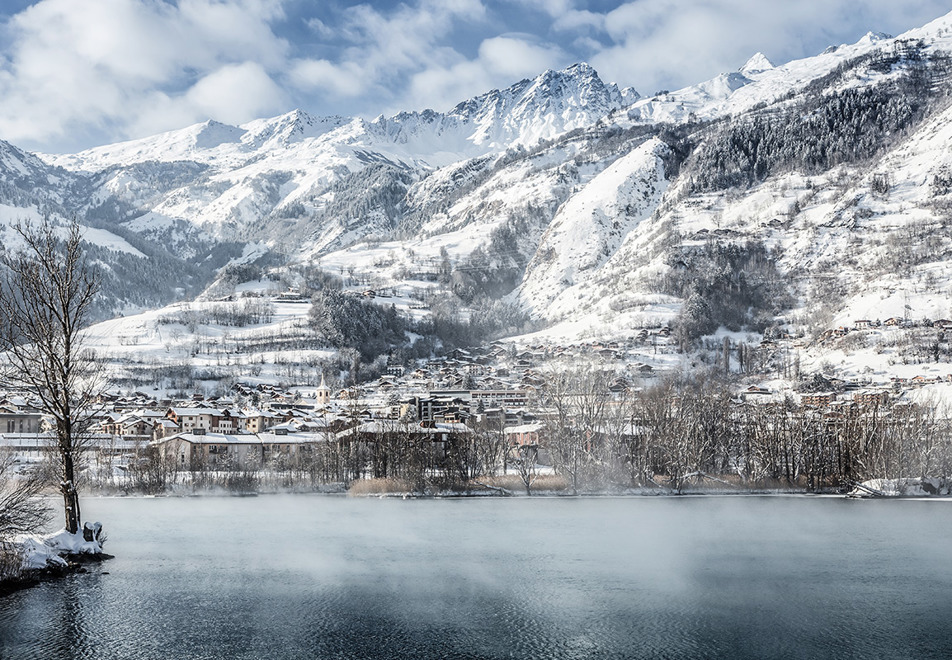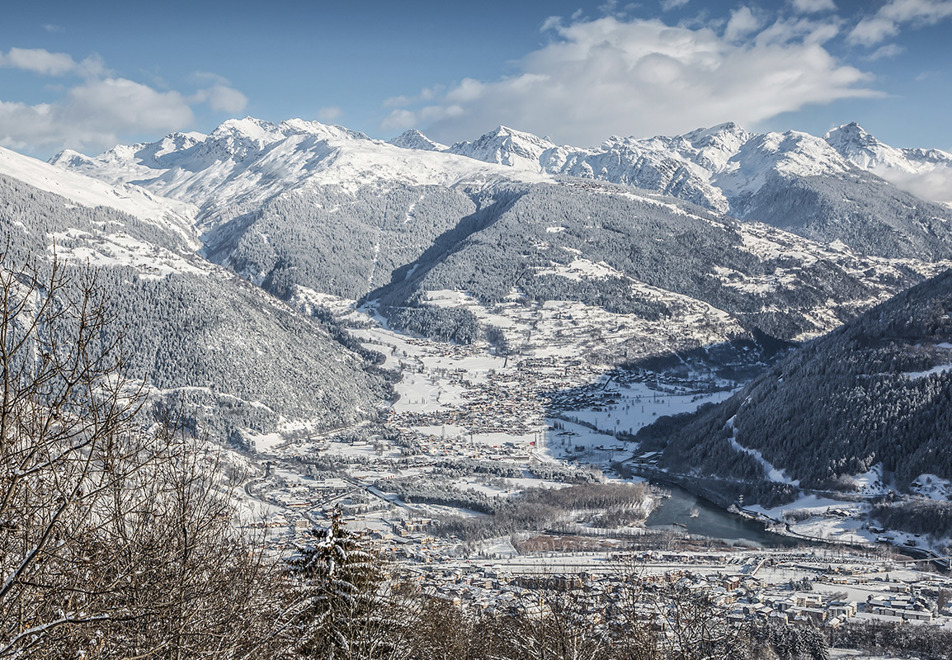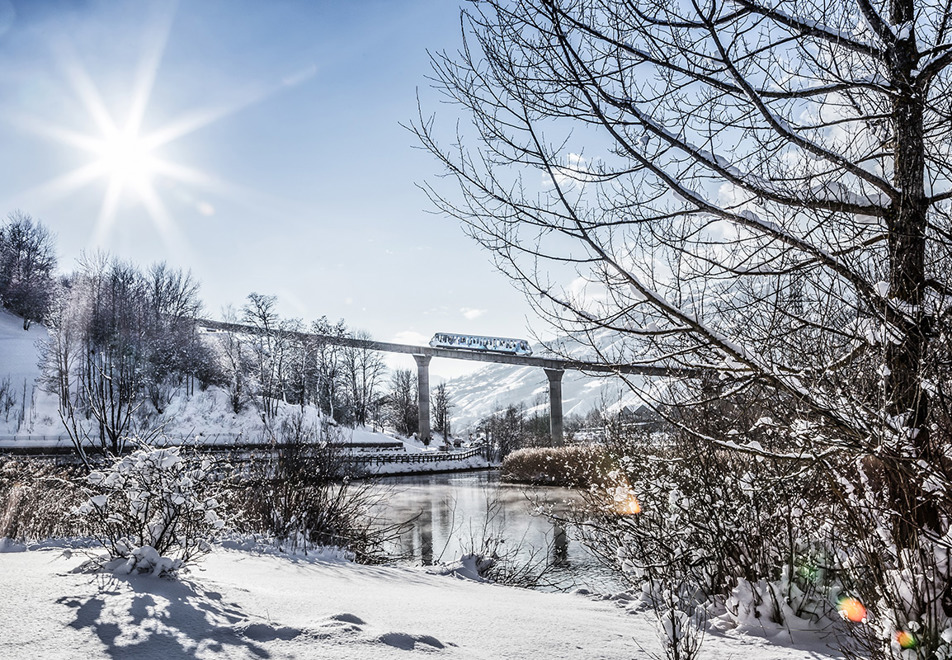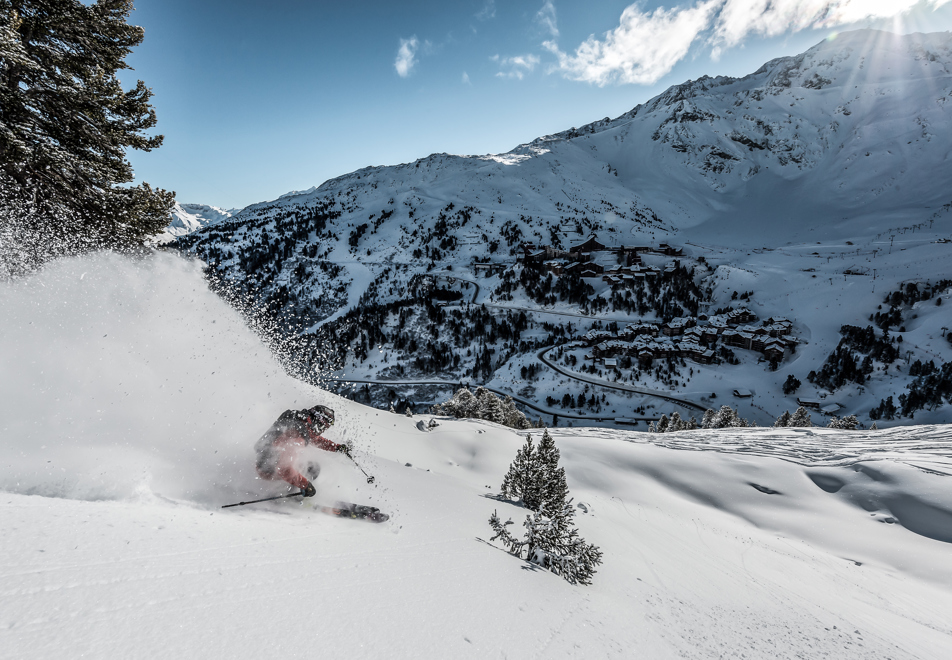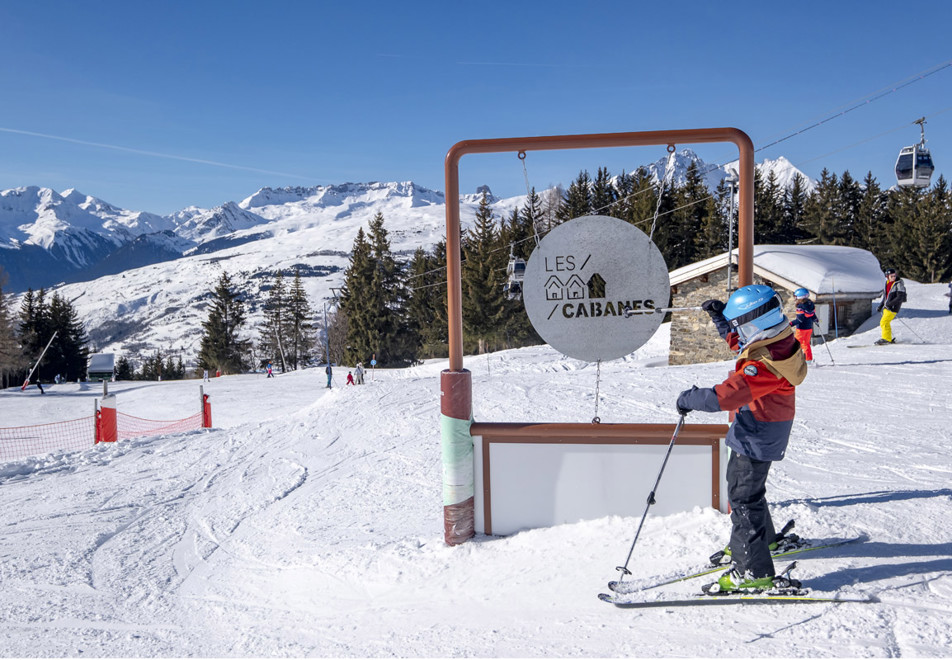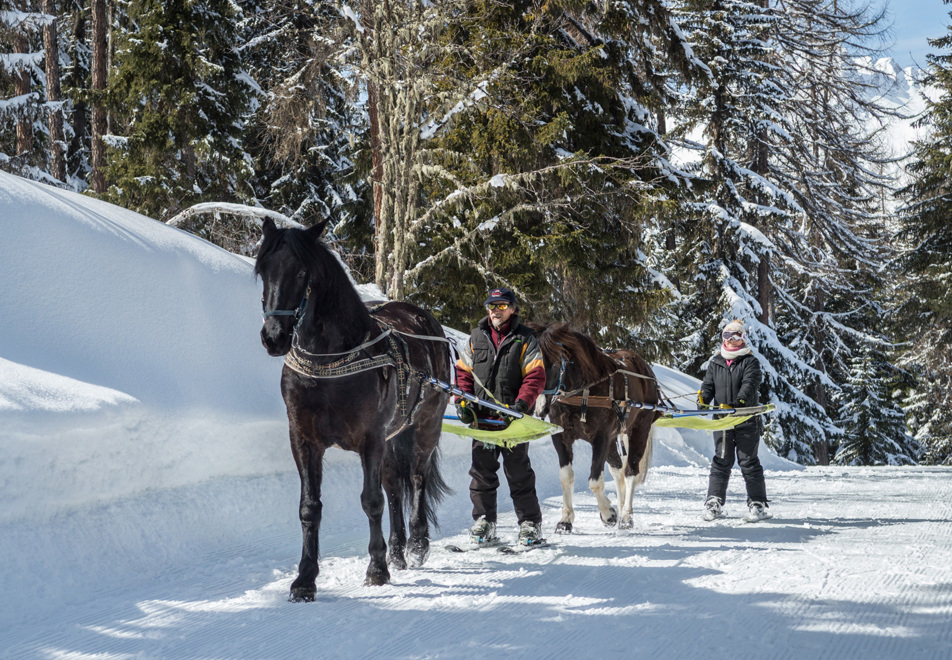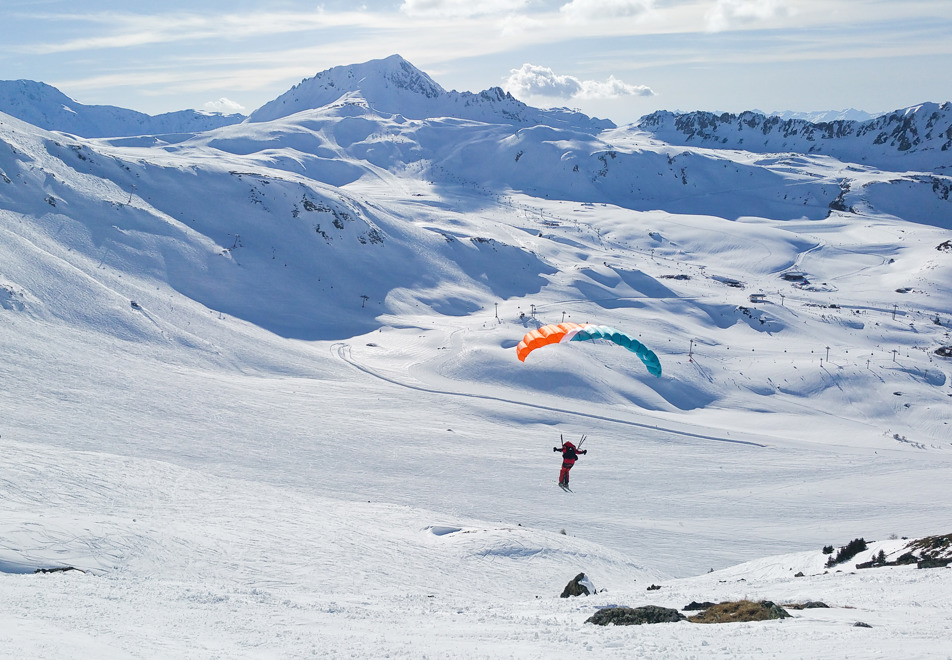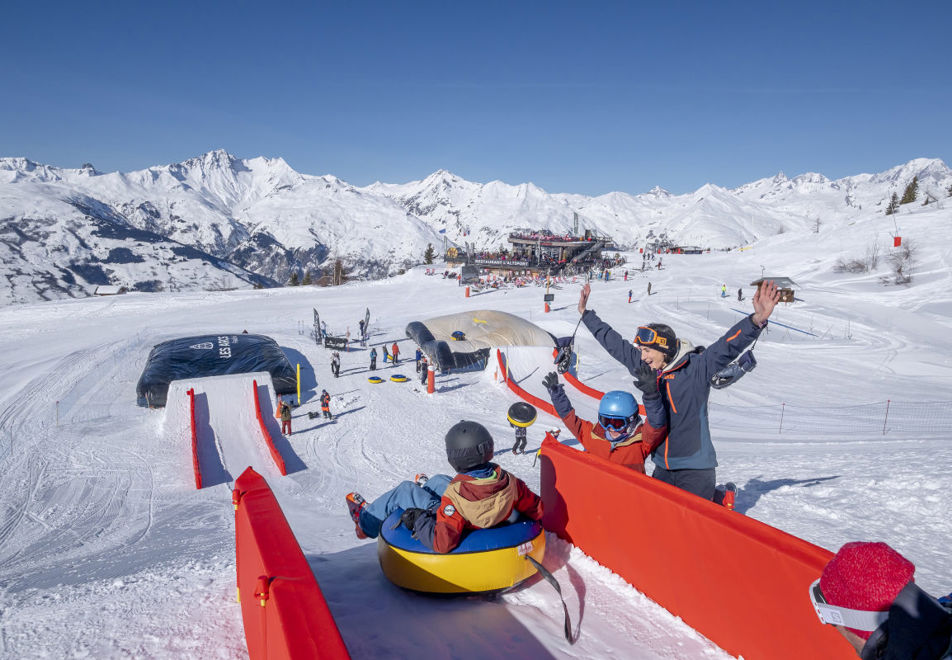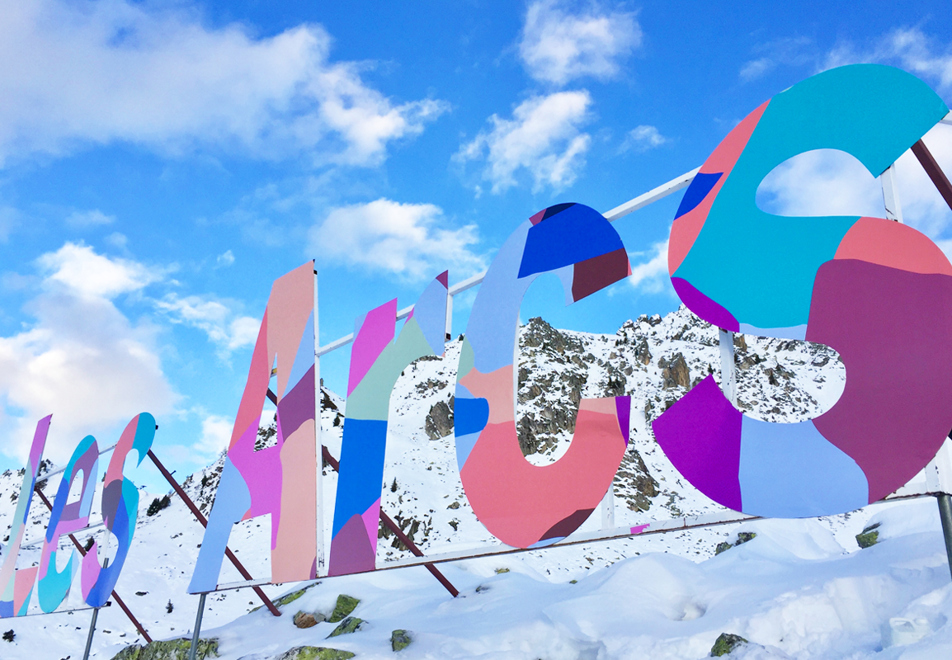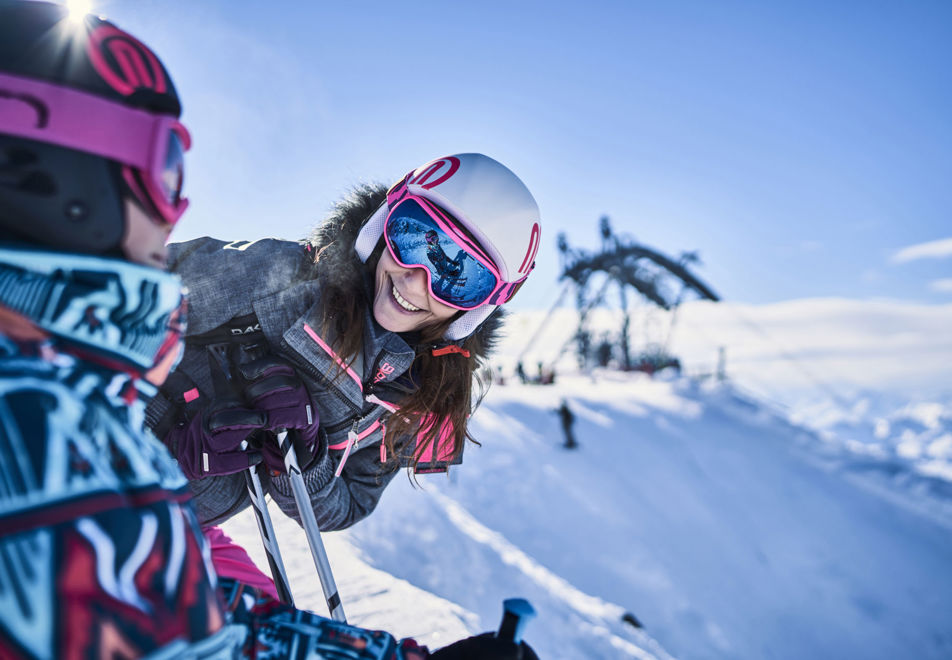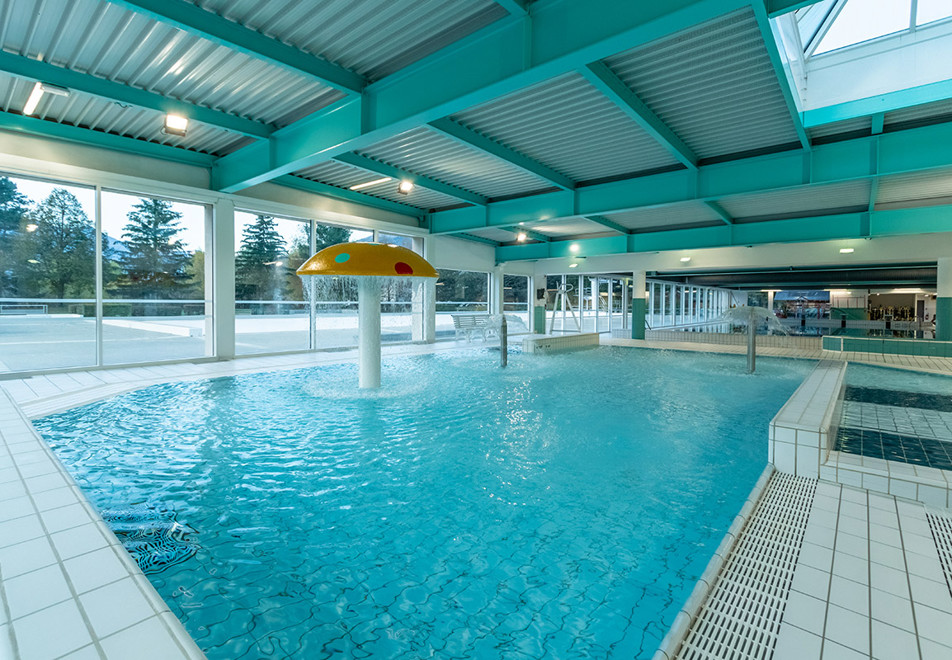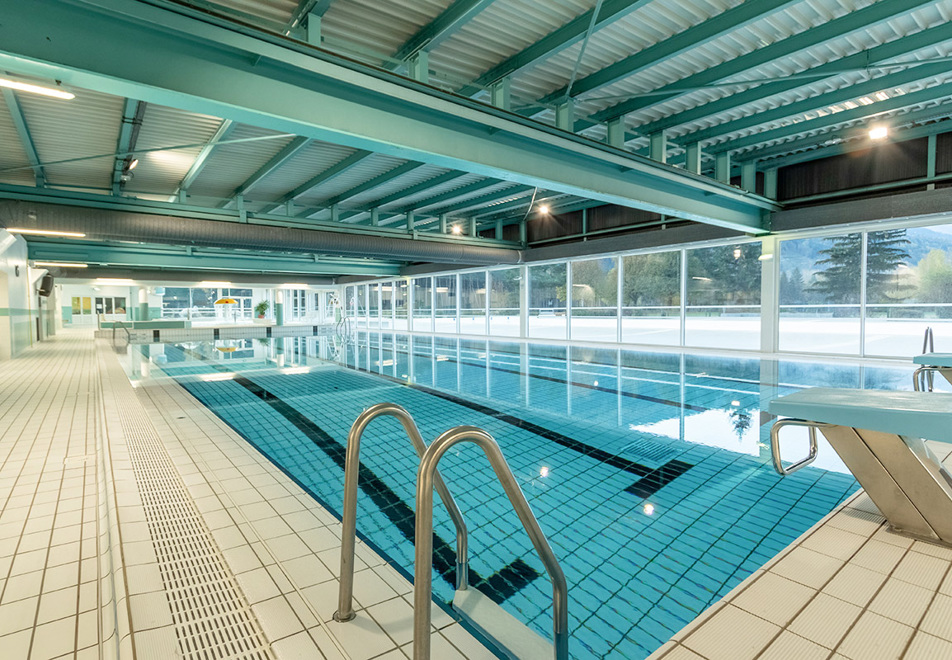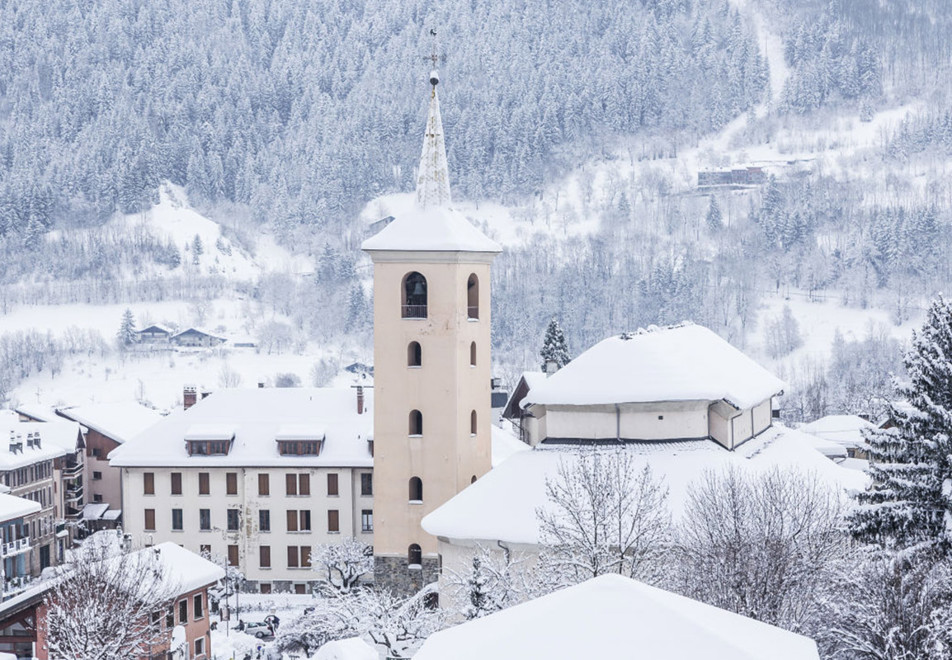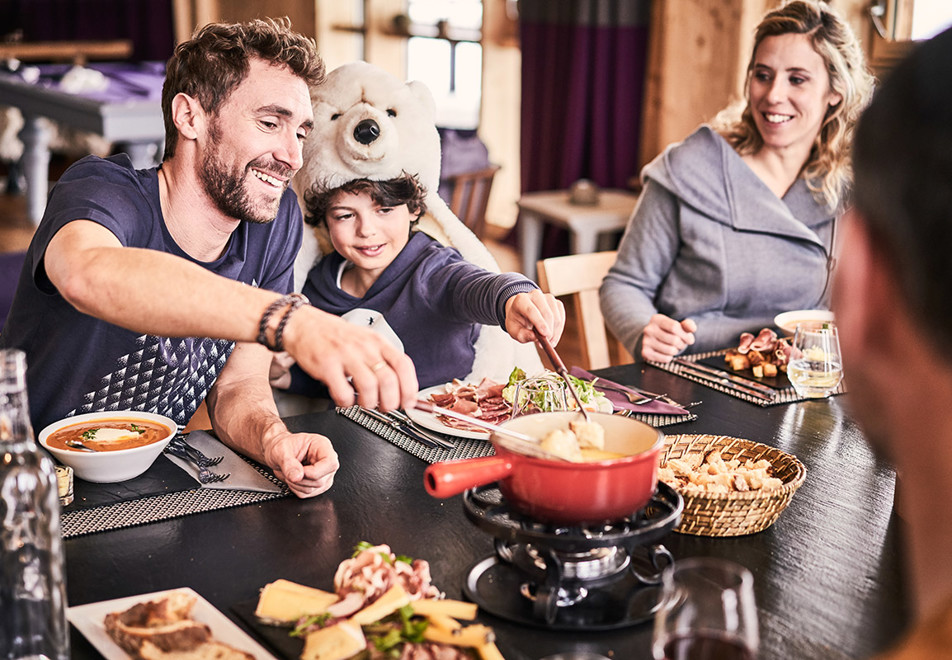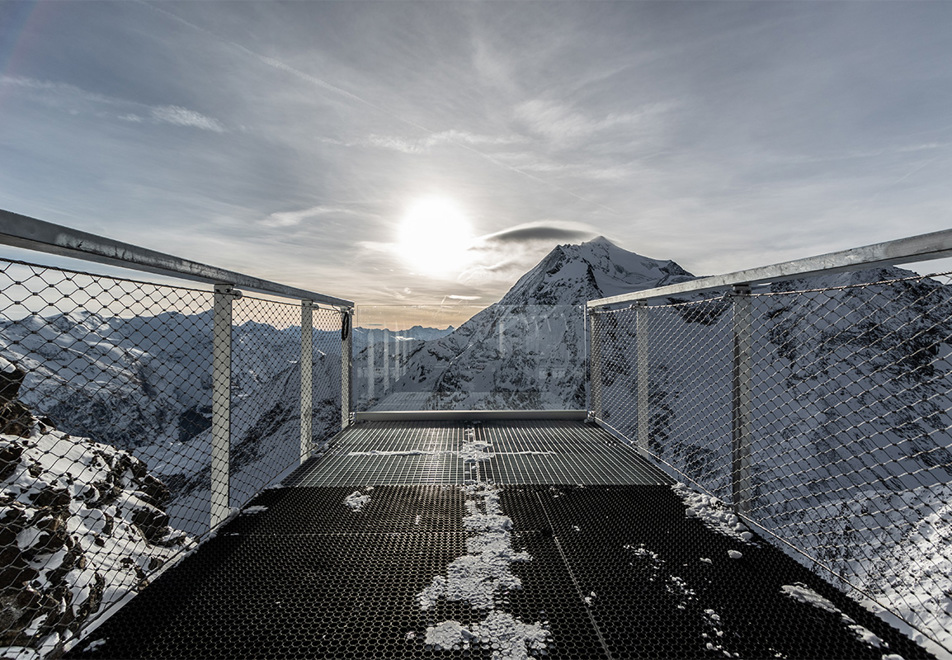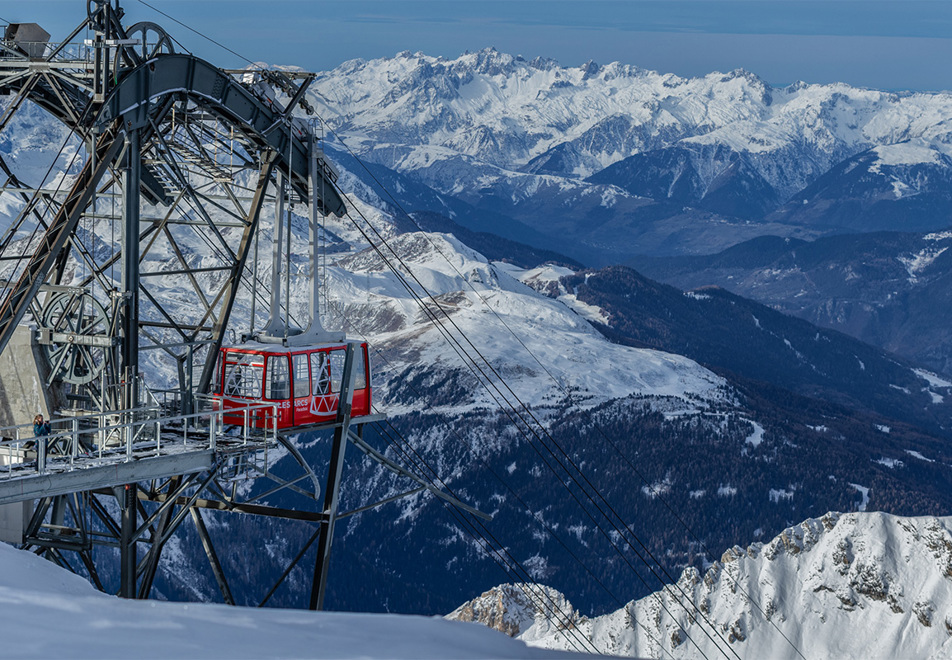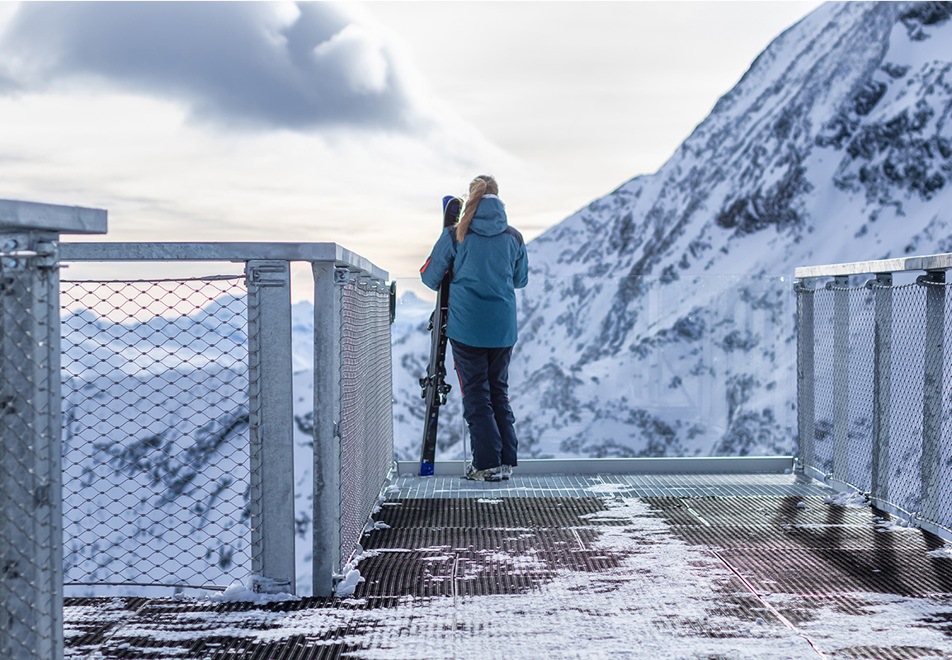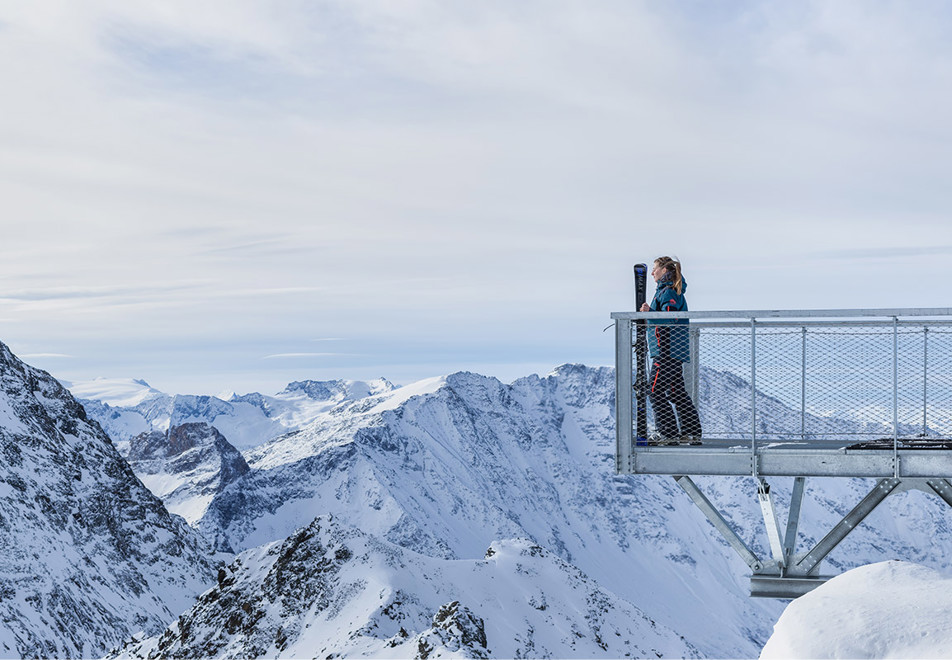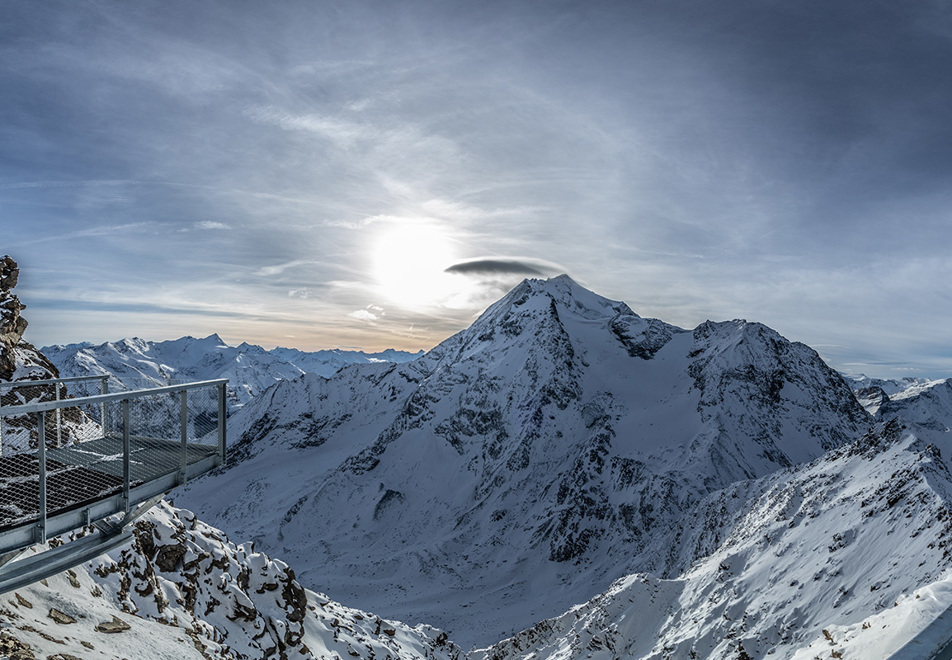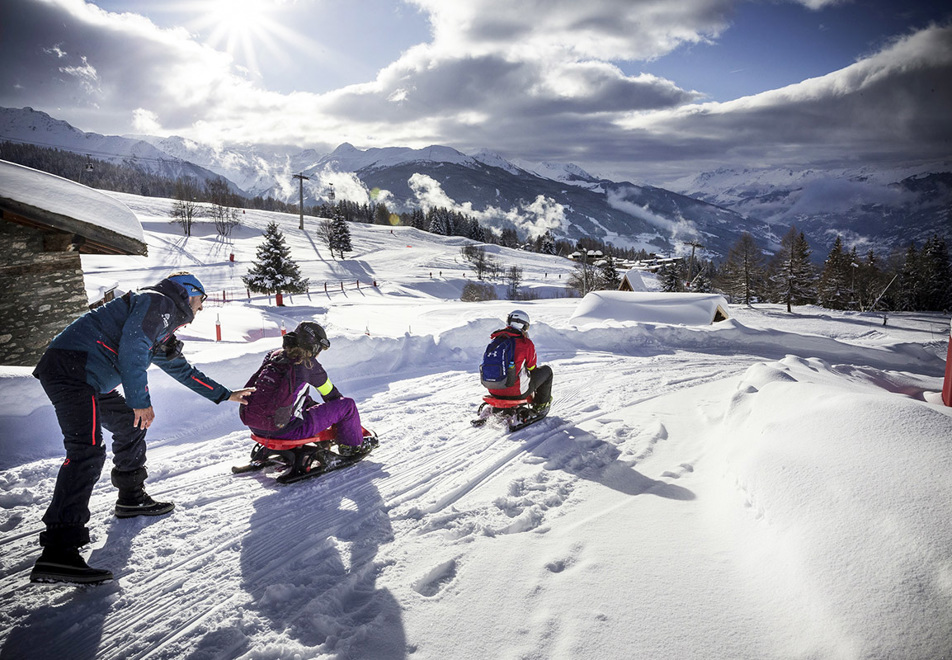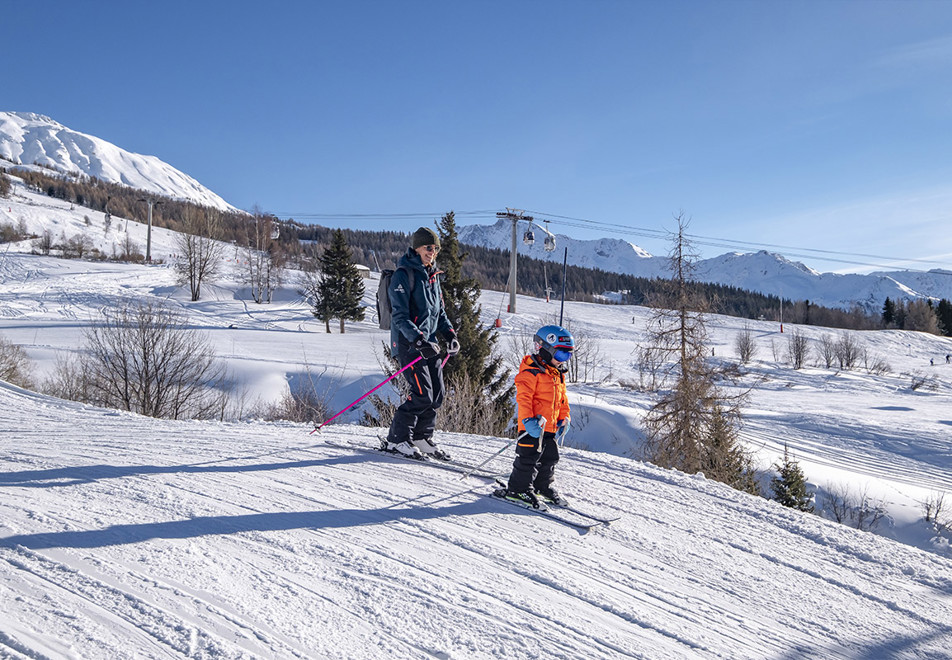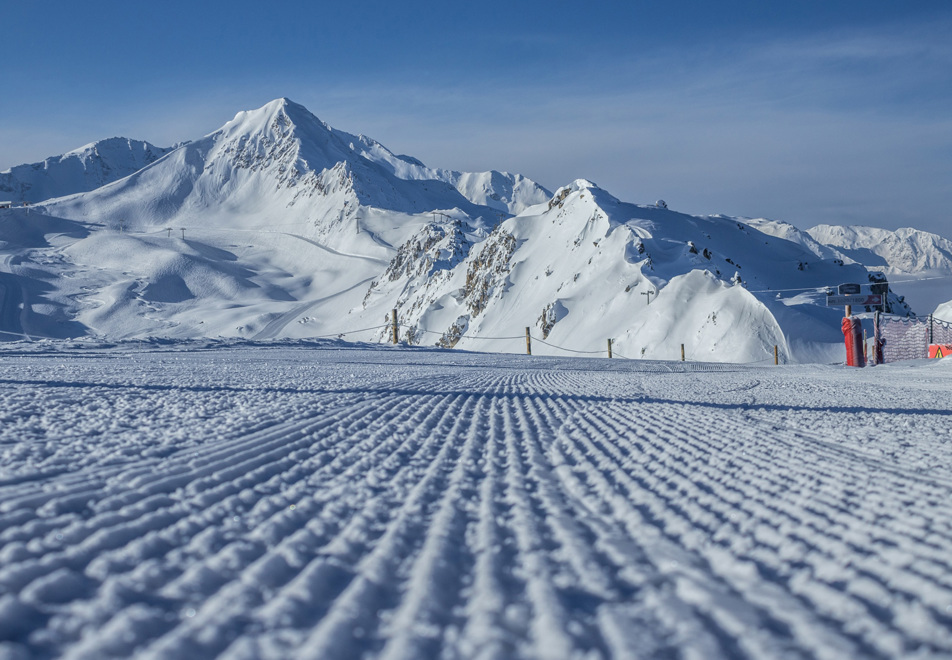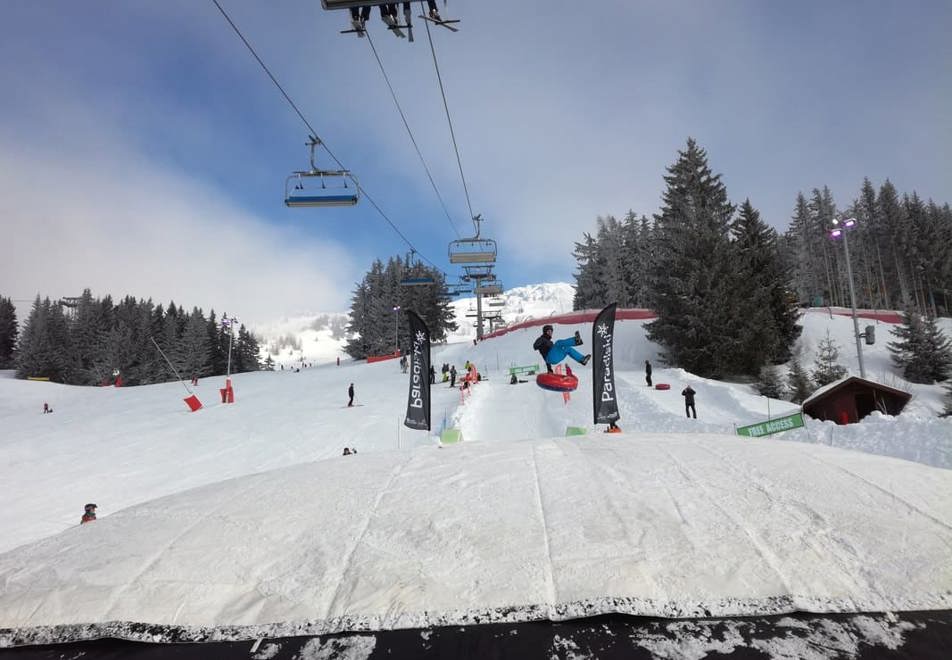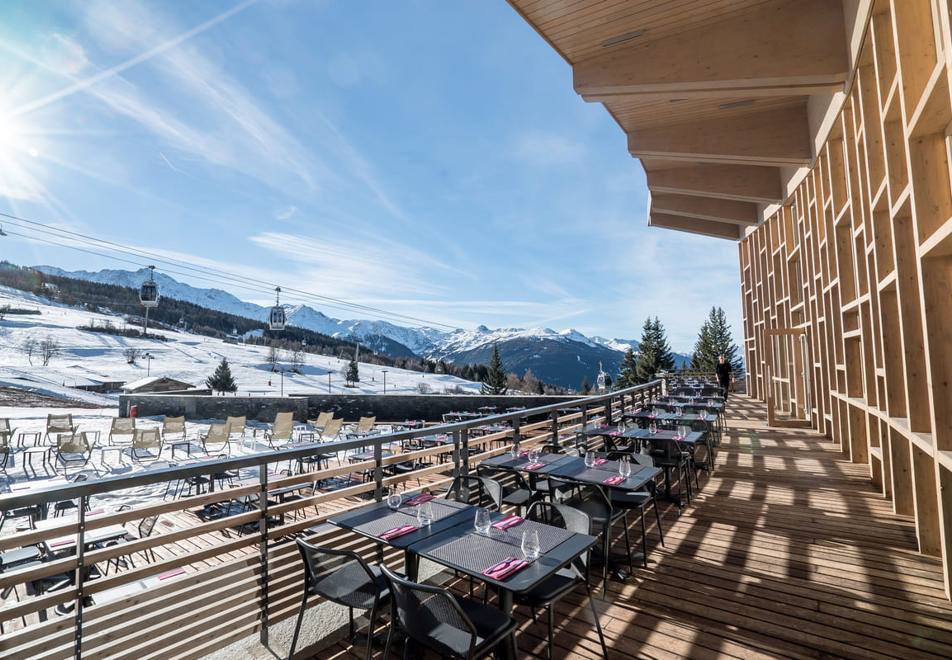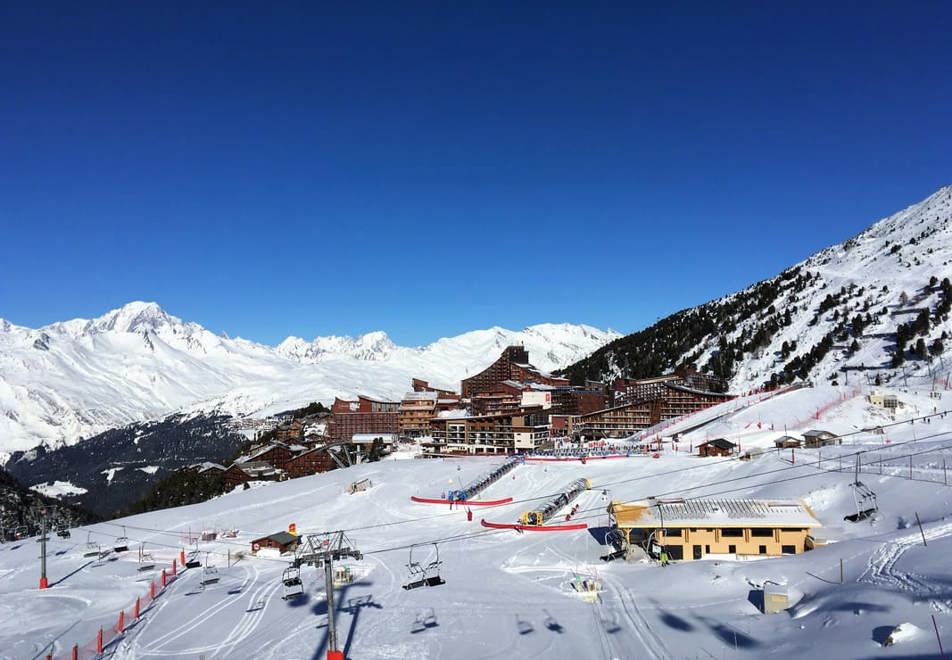 A bustling town in the Tarentaise Valley, Bourg St Maurice provides a different ski holiday experience from the traditional resort.
Why Bourg Saint Maurice – Les Arcs?
Easy access to Arc 1600
A wide variety of pistes to suit every skier/snowboarder
An easy rail link from the UK
Bourg St Maurice (Les Arcs) Resort Information
Being the main town for the Tarentaise Valley and surrounded by ski resorts that see more than 10 million skiers visiting each winter between them, Bourg St Maurice has more than its fair share of shopping opportunities as well as a good selection of restaurants, banks, a cinema and museum.
Bourg St Maurice is probably the easiest ski village to reach from the London St Pancras International rail terminal with a direct Eurostar high-speed service likely to be quicker, as well as far more pleasant and convenient, than arriving by air. The old town is directly lift-linked by funicular railway to Les Arcs (in seven minutes) and is just a few minutes' drive from some of the world's other leading ski areas, including La Plagne, Tignes, Val d'Isère and La Rosière.
Numerous activities are organised in Bourg-Saint-Maurice and Les Arcs including paragliding, snowshoeing, horse riding, skijoring (being towed behind a horse on your skis), snowmobiling, ice climbing and, up at Arc 2000, quad biking on snow. At La Plagne there's a bobsleigh run that was built for the Albertville Winter Olympics where you can ride down in a proper bobsleigh behind a professional driver, or a self-steering raft which goes a little slower but still fast enough, which you can ride down with friends.
Funicular to Les Arcs 1600
With the mainline train station at Bourg Saint Maurice, the funicular railway to Arc 1600 is a convenient and easy route into resort. It takes seven minutes and runs every 20 minutes, starting at 07h30 and running until 20h00 (07h30-21h00 on Fridays and Saturdays). It's free with a valid lift pass.
Accommodation Bourg St Maurice
Peak Retreats offers 4* self-catered apartments in Bourg St Maurice. With an indoor heated swimming pool and enjoying a convenient location, Le Coeur d'Or provides an ideal base for a Bourg Saint Maurice/Paradiski ski holiday. 
Interested in buying an apartment in Bourg St Maurice? See our Buying in the Alps section
BOURG ST MAURICE SKI AREA
Paradiski is one of the largest ski areas in the world and one of the very large interconnected areas. The massifs of Les Arcs/Peisey-Vallandry and La Plagne are linked by the Vanoise Express, the world's largest cable car: the ultra-modern two-level panoramic cabin crosses between the massifs of the three resorts in just four minutes. It can carry 4000 people per hour. The Paradiski lift system is one of the fastest and most modern that exists. The double-decker cable car has, in addition to the 360° panorama, a 3-dimensional outlook courtesy of a transparent glass panel inserted into the floor of the lower level of the 2 cabins.
With 70% of the ski runs at over 2000m and one of the world's most modern artificial snow systems, Paradiski guarantees top-quality snow conditions from December to April. With the best-known peaks, such as Mont Blanc and the Pierra Menta forming a panoramic background, Paradiski is also the gateway to the Vanoise national park, a nature reserve of 53,000 hectares.
Bourg St Maurice is directly linked with Les Arcs by the Arc en Ciel funicular railway. The simplest way to go skiing is to hop on the train to Arc 1600 above and begin to enjoy the 425km of terrain for absolutely all ability levels that stretch out in front of you and continue for miles right across the double-decker Vanoise Express cable car over to La Plagne.
There is no skiing in Bourg St Maurice itself so you need to take the funicular railway from BSM to Arc 1600 which runs every 20 minutes from 7.30am daily so you can get on the slopes as early as you like. Although there's no ski run back down to Bourg St Maurice, the funicular runs until 8pm Monday – Thursday and 9pm Friday – Sunday, so there's no rush to get back for the last train.
You can also get a shuttle to nearby La Rosière. You can pretty much ski a different resort each day from Bourg St Maurice: as well as La Rosière you can explore La Plagne, Val d'Isère, Tignes and Sainte Foy Tarentaise. From Bourg Saint Maurice, free regular shuttle service to the foot of Les Ecudets chairlift (ski access for La Rosière), pass through Séez.  For the other resorts, the easiest access is by car.
Arc 1600 is set in the trees and has views across to Mont Blanc. The lift served area extends from 1660m to the 3226m Aiguille Rouge. Including La Plagne there's a total of 425km of lift served runs spread over 10,000 hectares.
Les Arcs ski area is one of the world's largest with one of the biggest vertical drops and has an excellent variety of terrain. Although the vertical drop between the top of the Aiguille Rouge and the bottom of Les Arcs' own skiing is broken by the need for a lift ascent halfway down, it's possible to make a spectacular descent of over 2000m from the same point to the neighbouring village of Villaroger, the lowest point on the circuit at 1200m. The ski area takes in glacier skiing, wooded slopes and above tree-line bowls - in short, pretty well all imaginable conditions.
The terrain will suit all levels of skier with Arc 1600 based in thickly wooded terrain, surrounded by largely gentle trails through the trees, and both 1800 and 2000 located at the treeline with wide open sunny slopes above. 
The Vanoise Express cable car, which departs from Peisey-Vallandry, takes 200 people at a time (120 on the lower deck, 80 on the upper one) over to La Plagne and the joint Paradiski area in just four minutes. The increasingly frequented off-piste route back from La Plagne to Les Arcs is a great excursion returning via the Nancroix forest - everyone else can take the lift back!  
Additional ski fact info,
main ski info in resort facts box at top of page

(21/22):

Les Arcs/Peisey local area

200km of pistes, 54 lifts, 123 slopes:

Green slopes: 10
Blue slopes: 55
Red slopes: 42
Black slopes: 18
BOURG ST MAURICE SKIING
BOURG ST MAURICE/LES ARCS BEGINNERS
There are 10 green slopes in Les Arcs:
Vezaille, Millerette, Piste des Animaux in Arc 1600
Step by step progression zone 1-3 steps (first slides, turns and runs) at Les Cabnes in Mille 8 in Arc 1800
Low KL, Marais in Arc 2000
Flocon, Cabri in Peisey Vallandry
There are 'Ski tranquille' nursery-slope zones at each of the three main Les Arcs areas and also at mid-mountain above Peisey Vallandry. These quiet ski zones are specially designed and cordoned off so that you can ski in complete safety. Three of their serving lifts (one in each village) are FREE at weekends - great for your arrival warm up! And two other lifts at 1800 and Les Granges are totally free. Try the blue (Forêt) run down to Vallandry; it's basically a green.
Beginners Area - discover a free moving walkway for hassle-free skiing in an area specially reserved for beginner skiers (adults and children), right next to the apartment residences and the snow frontage in Arc 2000 – on the raised area where the Olympic Flame is located.
Skiers can enjoy the whole Paradiski area using just blue pistes to get going (again) gently.
BOURG ST MAURICE/LES ARCS INTERMEDIATES
Intermediates, as with all 'super ski areas' can perhaps get the maximum enjoyment of all, being able to tackle the majority of the slopes. Most will even cope with the red run down from the imposing Aiguille Rouge, the highest point of the ski area where the cable car broadcasts a recorded announcement (once you're on your way up) advising that the terrain is not safe for inexperienced skiers. Paradiski has extensive intermediate slopes with big lift networks. Much of the terrain is long, fast motorway cruising, although there is more variety than at many comparable resorts. 
BOURG ST MAURICE/LES ARCS EXPERTS
Experts have plenty to keep them happy including extensive off-piste terrain. There are many other challenges including mogul runs like the Dou d'Homme. You can also pay a small fee to make some test runs on the famous flying kilometre speed skiing course.
BOURG ST MAURICE/LES ARCS SNOWBOARDING
Snowboarders have five snowparks, three boardercross courses and a half-pipe to enjoy.
Not to be missed when you visit Paradiski!
The 360-degree panoramic view of La Grande Rochette at La Plagne. The Aiguille Rouge descent, an epic 7km non-stop run, from the glacier at 3226m all the way to Villaroger at 1200m (on the Les Arcs side). One of the steepest drops in Europe! Once at the top, climb up to the observation point and enjoy the views across the Swiss, Italian and French Alps right to the Jura mountain range. A view like no other!
Bourg St Maurice Ski Rental
Pre-book your Bourg St Maurice ski hire with Peak Retreats.

To download the ski extras form, see 'Helpful links' further down the page.
Please note, these Pound Sterling prices are for indication only. They will fluctuate based on Euro/£ exchange rate. Please call us for the latest prices.
Special offers: Free Skis/snowboard & boots (Superior Carver) for party leaders of groups of 10 or more all taking equipment. 1 Free helmet per child aged 6 and under for every adult booking skis or snowboards & boots. 
---
Bourg St Maurice Ski Passes
Pre-book your Bourg St Maurice lift passes with Peak Retreats. Find out more about Peak Retreats ski passes

To download the ski extras form, see 'Helpful links' further down the page.
Please note, these Pound Sterling prices are for indication only. They will fluctuate based on Euro/£ exchange rate. Please call us for the latest prices.
Half day and day passes available to buy locally (in €):
These short duration passes are available to book in resort on your arrival, in euros.
Les Arcs has rebranded their lift passes for the 19/20 season so they have different names and different inclusions:
'Premium' (Paradiski) ski pass – ½ day and daily rates 19/20:
Day - €56 children, €69 adults
Pass includes unlimited access to Paradiski, priority queues, Aiguille Rouge queue cutter (1 turn per day), entry to Aquatic centre (1 entry), first tracks (1 time), unlimited luge at 2000 & 1800, ice cave (1 time), families torchlit descent (1 time)
'Essential' (Paradiski) ski pass – ½ day and daily rates 19/20:
Day - €49 children, €61 adults
Pass includes unlimited access to Paradiski, priority queues, Aiguille Rouge queue cutter (50% off), first tracks (50% off), luge at 2000 & 1800 (50% off), ice cave (1 time), families torchlit descent (1 time)
Other extras in the Essential and Premium passes only:
Bourg St Maurice - Entry to swimming pool at the childs rate
Peisey Vallandry - Entry to cinema at childs rate, free days cross country skiing and equipment loan, 15% discount on snowshoe outings (except Saturday)
Arc 1800 - Reductions on spa treatments/products, reductions to intro ski touring on Tuesdays, reductions on snowshoe outings (except Saturday), a bowling game at childs prices from Sat-Mon, reduction on intro to ski jouring on Mondays, reductions on 1800 pool, reductions on Nama Springs.
Arc 1950 - for 2 entries to the Deep Nature Spa, the 3rd is free plus reduction on treatments
Arc 2000 - free entry to ice cave, reduction on Yooner activity, bowling 1 game paid = 1 game free Sat-Mon, reduction on mini skidoo.
'Classic' (Les Arcs) ski pass – ½ day and daily rates 19/20:
1/2 day - €35 children, €43 adults
Day - €44 children, €54 adults
Pass covers Les Arcs ski area only
Extension to cover La Plagne is €20 per day
Bourg St Maurice Ski School 
Pre-book your Bourg St Maurice ESF ski school with Peak Retreats. Find out more about Peak Retreats ski school.
Ski school for children is available to book from 3 years to 12 years, in Bourg St Maurice, with Peak Retreats. 3-4 year olds will go into the Piou Piou lessons. Children can learn to snowboard from 8 years+.

To book your ski school, download the ski extras form from the 'Helpful links' further down the page.
Please note that lesson times are subject to change right until the last minute - you will be advised. Outside French school holidays the ski school reserves the right to cancel group lessons should numbers be insufficient.  For peak periods - Christmas, New Year, February half-term and Easter - we strongly recommend that you book as early as possible and in any case at least 6 weeks prior to the required dates. Morning lessons tend to get booked up first and therefore we may only be able to offer afternoon classes within 6 weeks of departure. In some resorts English speaking instructors may not always be available, particularly at peak times.
We cannot always guarantee that prices will be cheaper than in resort. When ski packs prices are calculated, the currency is bought at the exchange rates that apply at the time. You can be assured that once you have booked your extras, if the pound depreciates, you will not be charged more for your ski packs, enabling you to budget for your holiday in advance.
BSM Private Lessons (18/19 prices, NOT pre-bookable)
Individual tuition can only be purchased directly from the ski school. Ski Collection cannot pre-book these.
From €47 for 1 hour for 1-2 pers
From €62 for 1 hour for 3 pers
From €77 for 1 hour for 4 pers
From €92 for 1 hour for 5 pers
Please note that prices are only an indication and are subject to change
ESF Arc 1600 - Bourg-Saint-Maurice
Tel: 00 33 4 79 07 43 09
Bourg St Maurice Child Care
Les Arcs-Bourg St Maurice has acquired the Famille Plus & Top of the French Alps label for its childcare facilities. Please view here to view more information on the Famille Plus & Top of the French Alps label.
Child day-care Arc 1600 (La Cachette)
The Children's club, situated in La Cachette hotel, welcomes children from the age of 4 months up to 12 years old. The club is open every day, except Saturdays, from 8.30am to 6pm.
Baby Club: for little ones from 4 months to 2 years old, indoor activities and outings.
Mini-Club: for children from 4 to 6 years old. Outings and ski discovery are organised with French Ski School instructors. The ski equipment is provided by the hotel.
Kid's club: for the older ones from 7 to 12 years old. You will be amazed at how much progress they can make with full-day ski lessons!
 
Please note: places are limited, and children of guests at the Cachette hotel have priority.
Tel: +33 (0)4 79 07 70 50
La Halte-Garderie Pomme D'api in Bourg St Maurice
Children under 18months – either Morning: 8H30/13H30 or Afternoon: 11H15/16H15
Children over 18 months can stay a minimum of 6 hours, maximum of 8 hours. Times must be specified.
Contact: 04 79 07 59 31 , 79 St Michel 73700 BOURG SAINT MAURICE
Bourg St Maurice 
Resort Activities
Bourg St Maurice Urban Art 
When visiting this beautiful area, check out the urban art that has brightened up the village ahead of the 2021/22 season. Highlighted in several projects, there are huge frescoes on the ground in two of the village streets and a 200m 'free expression' wall.
Bourg St Maurice 
Mineral Museum
The Mineral Museum, at Bourg Saint Maurice, presents from across this unique region, the ancestral activities of the crystal makers, kilns and the crystals...
Bourg St Maurice Cinema
Le Savoy 
Avenue Maréchal leclerc 
Tel. 04 79 07 09 15
Bourg St Maurice Heated indoor swimming pool
A covered pool 25m, with sunroof and large bay window overlooking the greenery soothing. 1 sauna (on reservation maximum 2 persons).  
Remember to bring your speedos (shorts not allowed).
Nautical center, 3 avenue du Stade
Activities in Les Arcs
If you want to spend time in any of the Les Arcs village in the evening then the last shuttle buses leave Les Arcs 1800, 1950 or 2000 to go to Les Arcs 1600 (ready for the funicular journey back to Bourg St Maurice) at around 8.30pm. This gets you to the last funicular for 9pm. During the week, it maybe that funicular shuts around 8pm…in which case the last bus would be around 7.30pm.
There are many more activities, pubs and restaurants to explore in Les Arcs village so you don't need to stay in Bourg St Maurice in the evenings if you want to try something new. Stay in your ski boots after skiing or come back on the funicular earlier on in the day, get changed and take the funicular back up and then a bus to any of Les Arcs villages.
Mille8: 
A new experience in the heart of Les Arcs 1800!
Big changes have happened in Arc 1800 with several new ski lifts plus activities including an aquatic centre, and snow sports areas such as a tubing run, a fun trail course for all abilities, a beginners' area, discovery trail and a children's practice area.
All of Mille8's developments were completed early 2016, with the new Carreley 6-seater high-speed chair lift and lodge with slope side restaurant (Le Lodge), golf simulator and dance floor. With Mille8, Les Arcs has completely re-invented 'apres-ski'. Mille8 is served by the brand new dedicated Villards gondola, and remains accessible every day until at least 7.30pm.
LA LUGE- choose your toboggan, hop on the Villards gondola (accessible to pedestrians/skiers) and get ready for the adrenaline fuelled ride down 900m of twists and turns with a dash through the illuminated tunnel at the finish line. Open from 2pm-7.30pm daily with opening until 8.30pm 3 nights per week.


LES CABANES - a beautiful ski run winding its way through the forest with wooden cabins, lights, and sound. Don't miss out on the Giant Xylophone. Open from 9am-7.30pm daily with opening until 8.30pm 3 nights per week.


LES BOSSES - a freestyle run with an abundance of fun modules and snow-sculptures for all levels. Scan your pass at top and your run will be filmed! Open from 11am-7.30pm daily with opening until 8.30pm 3 nights per week.


LE CUBE - a safe and protected area to help beginners for all ages gain confidence served by a covered and easy to use magic carpet lift. There are stunning views over Mont Blanc. Open from 9.30am-7.30pm daily with opening until 8.30pm 3 nights per week. Hop on the Villards gondola for access (accessible to pedestrians/skiers).


LES PINGOUINS - a dedicated environment for children to progress and play, featuring igloos, a sledging area and a magic carpet. FREE access. Open from 11am-5pm (5.30pm from February).



LES SAPINS - starting at Le Lodge and winding through the forests, the Sapins footpath offers walkers a unique ambiance and areas to relax, rest, or take in the exploits on nearby ski and toboggan runs. Open from 9.30am-5pm daily.
LA PISCINE - a stunning new 3800 square metre indoor aquatic centre directly on the piste with breath-taking views over Mont Blanc … A stunning indoor swimming with Jacuzzis, whirlpools, waterfalls, slide, water play area for children and grottos. A wellness and fitness centre with saunas, steam baths, and a gym. For easy access, a new covered walkway and elevator whisk clients directly from Arc 1800 to the LA PISCINE aquatic centre. Open from 11am-7.30pm daily (except Sats 2pm-7pm) with opening until 8.30pm 3 nights per week.



LE LODGE - is right in the centre of Mille8 slopes and a great place to meet up. It's a restaurant, snack bar, a dance floor and an events location. The restaurant creates chic brasserie food, elegant and refined French cuisine. A prestigious wine list and producers in the restaurant regularly to talk about French wines. Open from 9.30am-7pm daily with opening until 11pm 3 nights per week. Hop on the Villards gondola for access (accessible to pedestrians/skiers).
Access to Mille8 is included with the following ski and pedestrian lift passes of any duration: Les Arcs, Peisey- Vallandry, Paradiski Unlimited. The aquatic centre, restaurant and luge are available at a supplement.
Sledging at Rodeo Park
The Rodeo Park in Les Arcs offers fantastic sledging fun. At the top of the Col de Chal you can make your way down the new 3km long toboggan track with a 400m vertical drop, enjoying the thrills and excitment of every twist and turn!
Open Sunday – Thursday 1pm-4.30pm with extended opening hours every Wednesday for night time toboggan rides! Included in your entry to the Rodeo Park is helmet and toboggan hire. Free entry to all adults with a valid lift pass. Children must be 10 years or older and be over 125cm tall, must be accompanied by an adult.
Tel: +33 (0)4 79 04 24 00. Prices and more information are available at the lift pass offices in resort.
Village Igloo
See details under eating tab
Bourg St Maurice Ski Activities
Cross-country in Paradiski
There are also plenty of cross-country skiing routes available in Les Arcs and Peisey. The closest route departs from the funicular train departure point in Arc 1600. In Arc 1800 a loop starts from the top of the Jardin Alpin chairlift and in Arc 2000 leaves from the main area on the lower slopes.
Free of charge and open to all for all the loops 30 kilometres of maintained pistes , marked out all season long by the teams of the Société des Montagnes de l'Arc.
Water Slide in Les Arcs
A good laugh for spectators and a wealth of unforgettable memories for anyone brave enough to throw themselves down the run and across the 15 metre-long pool (50cm deep) without taking a tumble!
Boarder Cross Plan Vert in Les Arcs
A series of "oops" and banked turns on a totally dedicated route; 2 courses at different levels of difficulty for you to experience at your own pace!  Piste du Plan Vert – Vallée d'Arc 2000.
Boarder Gliss and Rey Park in Les Arcs
At the top of the Peisey chair lift, you'll find 2 courses for you to have fun on. Accessible to all levels.
Nature Runs in Les Arcs
Natural runs made safe and signposted by ski patrollers, but without any grooming to spoil the authentic atmosphere of the area. Designed for very good skiers: Varet, Crêtes, Dou de l'Homme, Lanches, Robert Blanc, Génépi, Bois de l'Ours, les Bosses, les 2 Têtes and Malgovert. Skiing in its natural state!
Piste Milka in Les Arcs
Located in Arc 1800, this little route tells you all about the mountain flora and fauna. A fun way to arrive in Arc 1800, with information panels and animal silhouettes.
Speed test - in Arc 2000
A special area for you to test your speed, located near the start of the Plagnettes chair lift, where you can test how fast you ski: timing bays with speed displayed at the finishing line (this speed test is one of the initiatives for making people aware of what constitutes dangerous behaviour on the slopes.)
Avalanche Parc
An area totally dedicated to raising awareness of avalanche research and the dangers of off-piste skiing. Located at the Col de la Chal on a major busy crossing point in the ski area, the park is easy to access and there is no charge.
Snowpark in Les Arcs
Whether you're a total beginner, an experienced skier or boarder, a pro-rider or simply a spectator, head to the Apocalypse Parc in the middle of the ski area between Arc 1600 and Arc 1800.
Please note: All the above information is for information only. For the most up-to-date information please visit the resort tourist office website. All prices for activities are in local currency (€ Euros) and are bookable and payable locally in resort.
Bourg-Saint-Maurice Tourist Office
105 Place de la Gare
73700 Bourg Saint Maurice
Tel: 0033 479 071 257
Les Arcs/Bourg St Maurice Resort News and Events
Resort news:
Les Arcs has a new zipline for thrillseekers opening in the 2021/22 season. Reach speeds of up to 130km/hour, 'flying' over the top of the old Flying Kilometre run, which held the world speed record for years, from the Aiguille Rouge. Choose between sitting or lying down in 'raptor' mode! 
As of November 2021, the funicular will be open for extended hours, from 7.30 am to 9.00 pm and until 11.00 pm on Thursdays. What's more, it will be free if you come by train. 
A new environmentally friendly café the B.O.B. (Beautiful Organic Break) is located at 2700m altitude. Enjoy Savoyard dishes that showcase local produce. With water fountains, recycled and recyclable tableware and recycled plastic furniture this is a great location to enjoy the exceptional panorama.
Capture your memories at the top of the Carreley chairlift on a new panoramic terrace and picnic area at 2300m altitude. Grab a spot on one of the double sunloungers, take a photo with the giant Les Arcs letters, or relax on the swing. 
The Folie Douce, the infamous après ski venue that originated in Val d'Isère, opened in Arc 1800 in December 2019. The venue has three restaurants: la Fruitière, developed by the chef, Franck Mischler, for a delicious combination of local recipes without altering them in an original and authentic decor. La Petite Cuisine, relaxed, friendly, gourmet and chic self-service. The Butcher, high quality snacking! The Folie Douche concept claims to be the highest Cabaret in the world every day, with an outdoor 360°-stage and a 1 hour show (from 13h30) and electronic music during the Clubbing session from 15h to 17h. Located at the top of the leisure zone Mille8, it is accessible with Les Villards télécabine or on foot from Arc 1800 and accessible on skis from anywhere else on the ski area. Open every day until 19h with a late opening on Thursday evening, la Folie Douce invites any generation to live intense moments. It's a concept that is adapted and accessible to anyone, families, the young and not so young!
Major events:
Les Arcs European Film Festival - 11-18/12/21
Les Arcs Launchpad freestyle ski competition - 4-7/1/22
Arc 1950 Freeride weeks - 15-30/1/22
Mountain bike winter cup Les Arcs - January
Electronic Peak festival - 14-18/3/22
Les Arcs Festislack - celebrating slacklines and highlines - 14-17/4/22
Check out the Tourist Office website to find out more about what is going on in Les Arcs: www.lesarcs.com
Bourg St Maurice Après-ski, Bars & Restaurants
Bourg St Maurice is a town so there will be plenty of restaurants & bars to choose from. Les Arcs /Bourg-Saint-Maurice have plenty of nightclubs across the area to keep you happy if you want go clubbing and stay out late!
Gourmet Altitude Restaurants
Le Bulle Cafe (for 360 degree view and their famous oysters)
Situated in the middle of Arc 2000 slopes, the igloo shaped cafe has huge pizzas or a basket of oysters accompanied by some good wines.
Belliou la Fumee
Located in an old bear hunting lodge, offers traditional classic gastronomic cooking. Large terrace and Jacuzzi!
Le Chalet de l'Arcelle (bottom of the Arcs 1600 slopes)
An assortment of antique furniture and an old fireplace with stones where beef ribs are grilled.
Aux Enfants Terribles (accessible for non-skiers via the Vallandry chairlift)
New concept at 2150m. Panoramic terrace with views across over Tarentaise and Mont Blanc. From a la carte to take away. Innovative quality cuisine.
Bourg St Maurice Restaurants
L'Arssiban 
Bourg-Saint-Maurice
+33 (0)4 79 07 77 35
L'Art des Mets 
Bourg-Saint-Maurice
+33 (0)4 79 07 23 78
L'Auberge de la Nova 
Bourg-Saint-Maurice
+33 (0)4 79 89 07 15
La Petite Auberge 
Bourg-Saint-Maurice
+33 (0)4 79 07 37 11
petitauberge@aol.com
La Ruelle 
Bourg-Saint-Maurice
+33 (0)4 79 55 31 09 
Le Jardin d'Octavie 
Bourg-Saint-Maurice
+33 (0)4 79 23 41 95
Le Montagnole 
Bourg-Saint-Maurice
 +33 (0)4 79 07 11 52
Le Refuge Alt. 810
Bourg-Saint-Maurice
+33 (0)4 79 07 52 54
Le Savoyard 
Bourg-Saint-Maurice
+33 (0)4 79 07 04 03
Bourg St Maurice Bars
Black and White 
Bourg-Saint-Maurice
0033 4 79 09 22 25
Café Fiore 
Bourg-Saint-Maurice
0033 4 79 07 64 37
cafefiore@sfr.fr
Café Fiore (PMU) 
Bourg-Saint-Maurice
+33 (0)4 79 07 64 37
Iseran Kfé 
Bourg-Saint-Maurice
0033 6 62 85 70 71
Le Tonneau
Bourg-Saint-Maurice
0033 4 79 08 96 42
Bourg St Maurice Nightclubs
Chalet de Luigi 
ARC 1950
+33 (0)4 79 00 15 36
The Apokalypse
ARC 1800
 +33 (0)4 79 07 43 77
Les Arcs
Village Igloo (bar & restaurant)
For a unique break on the slopes, you can stop off at the Village Igloo Ice Bar anytime between 9am and 5pm to enjoy a warm cup of coffee or a refreshing drink in the bar, with a range of alcoholic and non-alcoholic options to choose from. The bar is in the heart of the Paradiski ski area, within easy access on a blue run from the Arcabulle chairlift. Suitable for all the family, skiers and non-skiers alike, the bar is within an easy 15-minute walk or snowshoe walk along a well-marked path from Arc 2000. Alternatively, from 7pm onwards, once the lifts have stopped and the sun has set, you can prolong your day on the slopes with a visit to the Village Igloo, by booking one of their evening activities. For these, you will be accompanied to the igloo and have the choice of a "Frosty Apéro" - a welcome drink followed by an aperitif and "polar" tapas - or a full dinner option with a traditional Savoyard fondue afterwards. Be sure to wrap up warm in your ski gear as the temperature inside the igloo rarely gets above 5 degrees!
---
Bourg St Maurice Amenities
Bourg Saint Maurice is served by a great range of amenities including: banks, supermarket, butchers, bakers, hospital, doctors, dentist, pharmacy, hairdresser and a tabac.
Bourg St Maurice is a large town so many amenities will be at your disposal.
Getting to Bourg St Maurice, France
Resort Funicular: 
Make use of the green transport with the resort funicular at a reduced price this 2021/22 season of €3 one way or €5 return (adult price) compared to €9 and €14 in previous seasons. 
By Road: 
Distance from Calais to Bourg St Maurice: 670 miles (10-12hrs)
Take the motorway to Albertville, and then follow the dual carriageway as far as Moûtiers, a pretty little town at the foot of the mountains. Carry on along the RN 90 to Bourg-St-Maurice.
By Rail: 
Ski train to Bourg St Maurice
There are direct TGV trains from Paris and Lille and direct sleeper trains from most of the main cities in France. If you are coming from London, the Eurostar will take you directly to Bourg Saint Maurice, as will the Thalys train from Amsterdam and Brussels. All of the European cities lead to Bourg Saint Maurice!
Airports:
Chambéry Airport is 112km from Bourg (1 ¼ hours)
www.chambery-airport.com
Grenoble Airport is 181km from Bourg (2 hours)
www.grenoble-airport.com
Lyon Saint Exupéry Airport is 188km from Bourg (2 hours)
www.lyonaeroports.com
Geneva Airport is 191km from Bourg (2 hours)
www.gva.ch 
Bus transfers from Geneva Airport
Book 2 days in advance with local tourist office for return. Tickets must be reserved with www.alpski-bus.com (not pre-bookable with Peak Retreats). Transfer time 3hrs. 
Bourg St Maurice Airport Transfer
For pre-bookable private transfer rates with Peak Retreats, view here. 
---
Paradiski Opening Dates

The Bourg St Maurice ski area is open: 11/12/21 - 30/04/22.