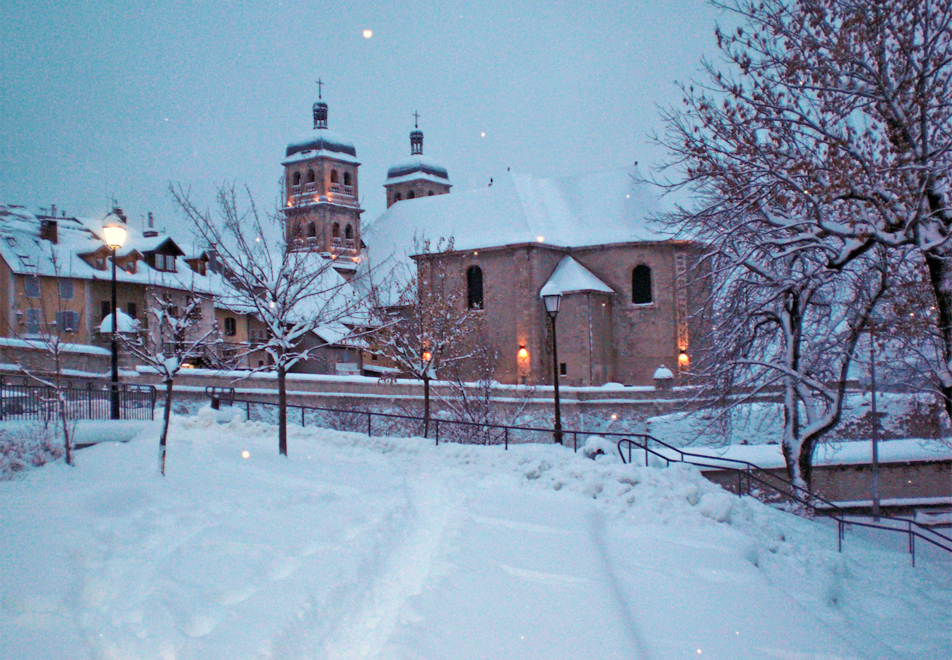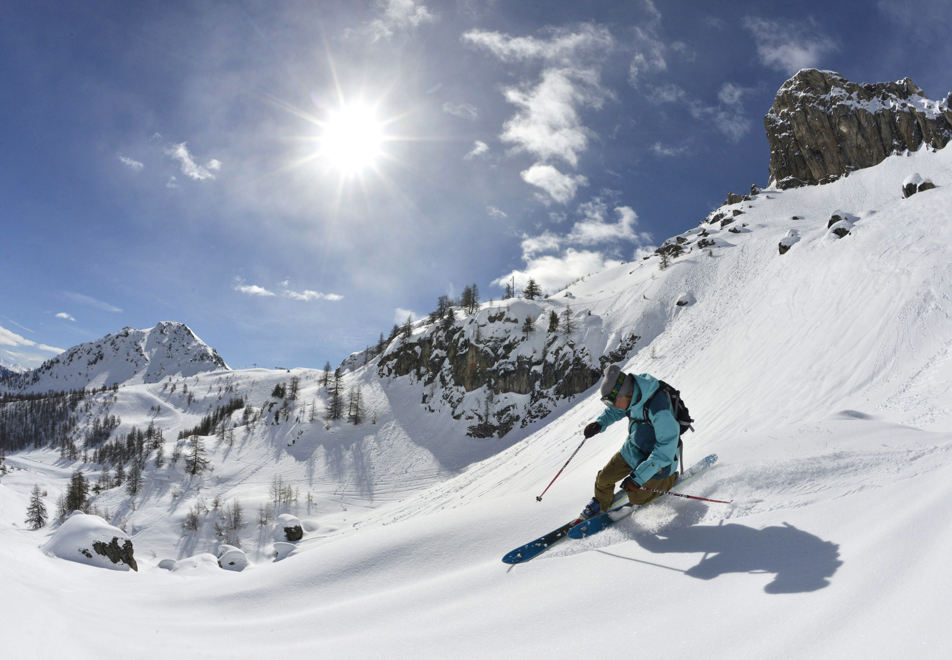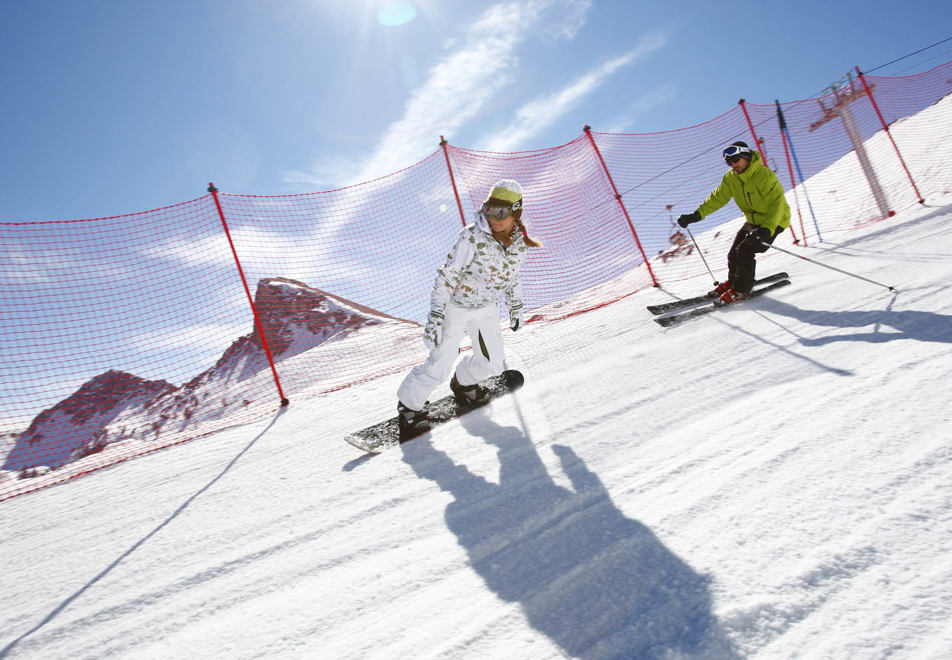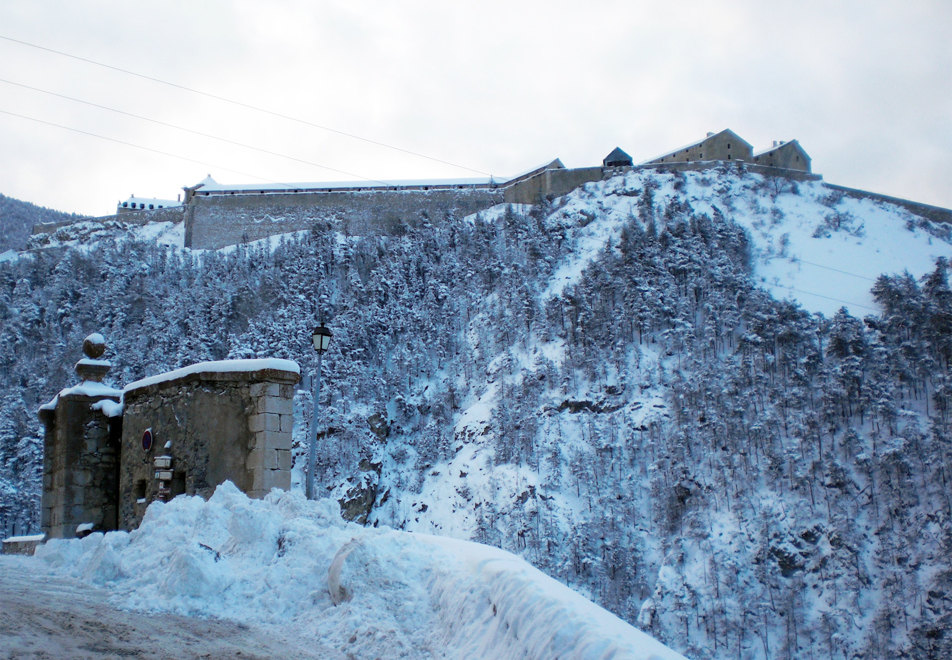 Thinking of skiing in Briancon? Briancon is officially Europe's highest town and is an attractive destination for both skiers and non-skiers, with a large ski area and plenty to do off the slopes.
Why Briançon Ski Resort?
A large ski area with mixture of wooded/open runs
A good snow record and excellent sunshine conditions
It has a friendly resort ambience
Briancon Resort Information
At 1326m, and officially Europe's highest town, Briançon has a strong identity that goes beyond winter sports, with lots of great shopping and other facilities to entice skiers and non-skiers alike.
These include several museums, one specialising in ski history; a casino, several cinemas and a theatre. Dining choices are another strong point, with around 30 restaurants to choose from including the Michelin Guide rated Le Valentin.
Briançon is linked with Serre Chevalier, the resort name for the four main villages located in a sunny south-facing valley at the foot of the most beautiful peaks in the Ecrins National Park. All are linked by 250 km of ski runs and a local bus service, and stretch between the Lautaret pass and Briançon.
There are actually 13 villages in total forming the Serre Chevalier ski network.
The three other main villages close by are Chantemerle (Serre Chevalier 1350), Villeneuve and Mônetier les Bains, which is home to the Serre Chevalier Spa which opens late until 10pm and is accessed via the shuttle system.
The old town of Briançon has a very attractive ancient centre and a long history of snow sports too, with France's first ski school established here in 1902. As you climb above it in the gondola you'll see laid out below you a variety of 17th century fortifications that evolved over several centuries.
Indeed many people will enjoy just wandering around the streets of Briançon and taking in the fountains, squares, sundials, the twin-towered eighteenth century church and its ancient streets complete with 'gargouille' - a small canal that runs down the centre of the street. The lower town is the most active area with shops, market, cafés and restaurants clustered around Rue Centrale leading to the Rond Point du Quyeras. In 2008 several buildings in the town, including its walls and fortress, were classified as World Heritage Sites by UNESCO.
Leisure facilities include an indoor swimming pool complex incorporating an Olympic-size pool, a hot tub, massaging waterfalls, rivers, geysers, massage jets and a 65m-long giant slide. There's also a spa section complete with sauna, steam room, Jacuzzi, and relaxation solarium. Ice hockey matches featuring the local Diables Rouges de Briançon team are well worth attending.
Briançon also has a reputation for sunshine, receiving an official average of 300 days of sunny weather each year. So it's a major outdoor activity centre year round, not just in winter, often hosting starts and finishes of stages of the Tour de France and its Italian stable-mate, the Giro d'Italia.
Peak Retreats features 3* self-catered Briancon apartments. Aigle Bleu is located adjacent to the cable car, providing the ideal base for a Briancon ski holiday.
BRIANCON SKI AREA
Briançon is well-placed directly within the largest ski region in the Southern Alps and offers a very different type of ski holiday from most choices in the Alps. This makes it a good selection for mixed groups with non-skiers in their party, as well as skiers and boarders wanting to access the 250km of lift-linked skiing of Serre Chevalier which the resort is linked to.
Briançon has 24km of pistes itself best suited to intermediate and beginner skiers. However, the resort's main gondola (Télécabine du Prorel) provides access to the 250km of inter-linked lifts and runs of Serre Chevalier, which offers a vertical drop of more than 1300m, one of France's and indeed the world's largest ski areas, with terrain for all standards. For snowboarders and freestyle skiers there are seven terrain parks and a halfpipe. A small proportion of the pistes at Briançon are covered by snowmaking.
Most of the ski area is above 2000m and Serre Chevalier has 477 hectares of groomed and maintained ski runs. Most slopes face north or north-east and so snow is usually pretty reliable.
Trees cover almost two-thirds of the mountain, providing some of France's best bad-weather terrain.
There are exceptional views with a 360-degree panorama providing views over the Ecrins mountain range, the Italian Alps and across to Mont Blanc in good weather. There are ski runs over 1500m long to enjoy the views from.
BRIANCON SKIING
BRIANCON BEGINNERS
At the top of the Prorel gondola (1st stage) there's a small beginners' area with drags and few green nursery slopes. From here take the second stage of the Propel gondola for some long blue runs to progress to. Above Briançon there are mainly blue and red runs. Don't forget you can take the bus (or drive) to the other Serre Chevalier villages which each have their own nursery slopes.
BRIANCON INTERMEDIATES
Intermediate skiers will enjoy the breadth of the ski area, its efficient lift system, with some of the longest lifts in Europe, and runs of varying gradient and difficulty level all above and below the tree line. Ski Serre Chevalier's knee-burning 'Vauban' red run that unusually brings you into the main shopping street of the busy town of Briançon - an experience not to be missed.  There are some great views from the long red runs into Briançon town.
BRIANCON EXPERTS
Advanced skiers have a good selection of red and black runs but should head off-piste for more challenging terrain. The tricky six-kilometre Luc Alphand Olympic black run down to Chantemerle – with its 1000m vertical drop - is a must. For steepish runs search higher up in the mountain to slopes served by the two top lifts above Le Mônetier and three above Villeneuve.
BRIANCON OFF-PISTE
Off-piste skiers will enjoy a huge amount of terrain throughout the area above Villeneuve and Chantemerle. La Voie Jackson run accessed via the chair above Le Mônetier includes a short climb between rocks to a deserted open bowl.
The experts' Mecca of La Grave is also nearby for those who dare.
BRIANCON SNOWBOARDING
Snowboarding in Serre Chevalier - with its superb natural terrain - is regarded as one of the top snowboarding destinations in France.
Snowmaking covers over 30% of the pistes in the Serre Chevalier region.
Briancon Ski Hire
Pre-book your Briancon ski hire with Peak Retreats.

View here for pre-bookable ski extra prices in £ for Briancon 2017/18

Please note, these Pound Sterling prices are for indication only. They will fluctuate based on Euro/£ exchange rate. Please call us for the latest prices.
Special offers: *7 days for the price of 6.  Free Skis/snowboard & boots (Blue/Red) for party leaders of groups of 10 or more all taking equipment. 1 Free helmet per child aged 6 and under for every adult booking skis or snowboards & boots (must be under same booking reference and requested on form above). Other duration prices on request - Cross Country ski prices on request.
Find out more about Peak Retreats ski hire
Briancon Ski Passes
Pre-book your Briancon lift passes with Peak Retreats. Find out more about Peak Retreats ski passes

View here for pre-bookable ski extra prices in £ for Briancon 2017/18

Please note, these Pound Sterling prices are for indication only. They will fluctuate based on Euro/£ exchange rate. Please call us for the latest prices.
Other lift passes on offer (to buy locally in resort in Euros):
Smaller areas - Briancon 2017/18:
½ day (3 hours) - €24.70 children, €29.80 adults
Day - €27.80 children, €35.60 adults
Serre Chevalier ski pass – ½ day and daily rates 2018/19:
½ day (3 hours) - €34.60 children, €43.20 adults
Day - €40.50 children, €50.50 adults
Briancon Ski School
Pre-book your Briancon ESF ski school with Peak Retreats. Find out more about Peak Retreats ski school
Ski school for children is available to book from 3 years to 12 years, in Briancon, with Peak Retreats. 3-4 year olds will go into the Piou Piou lessons.

View here for pre-bookable ski extra prices in £ for Briancon 2017/18

Please note, these Pound Sterling prices are for indication only. They will fluctuate based on Euro/£ exchange rate. Please call us for the latest prices.
Ski School: Please note that lesson times are subject to change right until the last minute. Outside French school holidays the ski school reserves the right to cancel group lessons should numbers be insufficient. For peak periods (24/12-7/1, 11/2-11/3 & 31/3-24/4) we strongly recommend that you book as early as possible and in any case at least 6 weeks prior to the required dates. Morning lessons tend to get booked up first and therefore we may only be able to offer afternoon classes within 6 weeks of departure. In some resorts English speaking instructors may not always be available, particularly at peak times.
We cannot always guarantee that prices will be cheaper than in resort. When ski packs prices are calculated, the currency is bought at the exchange rates that apply at the time. You can be assured that once you have booked your extras, if the pound depreciates, you will not be charged more for your ski packs, enabling you to budget for your holiday in advance.
Briancon Individual Tuition 

(16/17 prices, NOT pre-bookable)

Individual tuitions can only be purchased directly from the ski school. Peak Retreats cannot pre-book these.

Around €49 per hour for 1-2 people.

Please note that prices are only an indication and are subject to change.

Ski school Briancon contact numbers for private lessons:

Ecole du Ski Français +33 (0)4 92 20 30 57
Briancon Child Care
Serre Chevalier has acquired the Famille Plus & Top of the French Alps label for its childcare facilities. Please view here to view more information on the Famille Plus & Top of the French Alps label.
Nearest crèche in in Chantemerle village, a shuttle bus or car ride away. You can then catch the gondola from Chantemerle. Booking required.
Pre-bookable through Peak Retreats - non skiers childcare 2016/17:
From 8 months to 6 years with ESF Serre Chevalier Chantemerle (not Villeneuve)
6 x mornings + meals - £189
6 x afternoons + snacks - £149
6 x full days with meals - £282
Sledge runs in Chantemerle & Villeneuve
Sledge areas specially equipped for children:
Chantemerle 
At the bottom of Luc Alphand slope a sledge run especially for the youngest.
Villeneuve 
- A sledge run next to the ski-lift of l'Aiche. 
- A Sensations + slope at the Micky half pipe.
Childrens Ski Lessons in Serre Chevalier
Children can ski from 3 years old in Briancon with ESF.
2 special closed and secured spaces are made specially for children who have never skied before with an automatic, a rope tow and a heated chalet at the ground floor level. They will learn ski playing games until passing the first official test approved by all the French Ski School in France: The "Piou-piou" or the "Ourson".
Peak Retreats can pre-book this. See here for details.
Briancon Resort Activities
Briancon Ice Rink
37 rue Gonnet Bermond 05100 Briançon. Parc 1326, with its Olympic-size (60 x 30m) indoor heated rink. They offer public skating sessions or themes: fluorescent evenings, mouss'party and DJ nights. 
Briancon Swimming pool (Parc 1326)
Covered swimming pool 28 ° / Whirl-pool with bench play 32 ° massaging waterfalls, rivers, geysers, massage jets, against the current, solarium. 65 m giant slide, wading pool with mushroom water. Sauna, steam room, Jacuzzi, relaxation solarium, panoramic cafeteria. Complimentary parking, local buses.
Briancon Hiking
Between the Parc National des Ecrins and Queyras Regional Park, lovers of scenery will be captivated by what the breathtaking nature that reigns at the foot of famous peaks like the Barre des Ecrins (4102 m), the Meije (3983 meters ) or the Pelvoux (3953 m).
Casino Barrière de Briançon
Casino Barrière de Briançon is open every day of the year. Slot machines, table games, bar, restaurant, entertainment ... there is always something to do at the Casino.
7 Avenue Maurice Petsche
05100 Briançon 
Tel: 0033 4 92 20 66 66
Snowshoeing in Serre Chevalier
Serre Chevalier has several routes starting in the valley as well as four mountain circuits designed to help you explore these splendid areas, surrounded by mighty peaks. A real breath of fresh air! A guide to these snow-shoe walks is available at the Serre Chevalier tourist office.
Snow-shoe walks in the company of a mountain professional are designed to help you discover life in the mountains in winter: the winter fauna (chamois, ibex etc), the forests, the high-valley environments, and the different kinds of snow and its dangers (avalanches etc). Or maybe you're simply after long, peaceful walks through untracked snow, far from the crowds, savouring the silence of the mountains.
Grimp'in Forest
Acrobatic course in the height of the pars Schappe at the foot of Vauban's fortifications, zip lines through the bridges of monkeys, our 5 courses await you, green, blue, red, black according to difficulty. Tyrolean (114m descent). Open during Winter February only from 13H30 to 17H00.
Tel: 04 92 46 16 91
www.grimpinforest.fr 
Thermal Baths
In Montier les Bains hot springs run through this authentic village (42c). There are shuttles running every 20 mins to Montier les Bains. It's about a 30 min bus ride from Chantemerle.
GRANDS BAINS DU MONETIER – at foot of the slopes.
Panoramic bar restaurant facing the glaciers is open all year from 12h.
Over 4500m2 dedicated to rest and relaxation! You have access to face and body treatments (included in 2hr access).
'Grands Bains' zone 
The outside pool covers over 300m2 and is equipped with a wide variety of water features and effects: fountain jets, river chute, relaxation zones and outside Jacuzzi. It's regulated at 36c.
The indoor pool is over 300m2 and is fed by naturally heated hot water with a Jacuzzi, water-massage course, bubble beds, underwater shower columns, micro-bubble zones and spouts…It's regulated at 36c.
Around the indoor pool: three traditional Roman bath features (frigidarium, tepidarium, caldarium), steam room, salt-water pool, mineral grotto, musical grotto, steam/fog makers… and children's area.
Indoor relaxation rooms as well as terrace-solariums upstairs.
'Romano-Irlandais (Romano-Irish)' zone 
Exclusive zone reserved for those over 18, with saunas, steam rooms, outside pool, range of private shower facilities, terrace-solarium with Jacuzzi and waterfall. This ticket gives access to the 'Grands Bains' zone and the 'Romano-Irlandais (Romano-Irish)' zone.
'Health & Beauty Institute' 
The 'Health & Beauty Institute' offers you a range of made-to-measure and 1 to 6-day treatment programmes: hydrotherapy care using natural mineral water (water-massage baths, jet showers…), face and body treatments, luxurious scrubs, wraps and toning treatments.     
Please note: All the above information is for information only. For the most up-to-date information please visit the resort tourist office website. All prices for activities are in local currency (€ Euros) and are bookable and payable locally in resort.     
Briancon Tourist Office
Office de Tourism de Briancon
Tel: + 33 (0)4 92 21 08 50
www.ot-briancon.fr
Briancon Ski Activities
Mountain restaurants in Briancon/Serre Chevalier
There are 15 mountain restaurants in the Briancon/Serre Chevalier area.
Terrain Parks in Briancon/Serre Chevalier (snowparks)
8 fun areas: snowpark – boardercross - Arva Park (Avalanche safety training zone). Beginners's area – 'brut de neige' areas (where snow is not packed down) and 'discovery' zones.
Situated on the Foret chairlift above Villeneuve incorporates 20 different features for all levels (ramps, step ups, rails and kickers). Improvements include a new beginner ride-on rails and a tree trunk jib on the expert line.
A new boardercross has been shaped at Grand Alpe above Chantemerle. A half-pipe can be found at the bottom of the Aravet gondola in Villeneuve. It has 7 tables with one or two ramps (depending on snow conditions), rails, boxes, waves, 1 C Box, 1 rainbow, 1 step-up, and 1 Jib Tree. 
Serre Chevalier Réflexe Snowpark
Come and test how you brake! Come to the area, take speed and brake at the orange signs. If you stay in the blue area, no probs! But if you finish in the red area, try again and again to have better control of your speed! Thanks to electronic cells, you will also know what your speed was before braking.
Snowpark area
Plateau de la rouge
Villeneuve 
Accessed by the la Forêt chairlift
Boardercross: Fun route with 5 revamped turns, with various ramps on 80 to 100 meters denivelation. Accessible to all.
At Combe du Grand Serre - Chantemerle
Accessed by the Le Grand Serre Chairlift, Combe I & II lifts
Cross-country in Briancon/Serre Chevalier
The Briançon, 10 northern sites: Villar Arêne, Serre Chevalier, Val Clarée (Névache, Val des Pres, the Alberts), Montgenèvre, Cervières, Villard St Pancras, Vallouise Puy Saint Vincent and Fressinières.
Hautes-Alpes Country Skiing 
64 High Street 05100 Briançon 
Tel: 00 33 4 92 20 15 09
Briancon Resort News and Events 2018/19
Further details can be found on the tourist office website: www.serre-chevalier.com
Briancon Après-ski, Bars & Restaurants
Briancon features a great selection of restaurants and bars as well as cinemas and nightclubs.
Briancon Restaurants
Le Valentin
Tel. 0033 4 92 21 37 72
6 Rue Mercerie, 05100 Briançon
Le Pied de la Gargouille
French steak restaurant
Tel. 0033 4 92 20 12 95
64 Grande Rue, 05100 Briançon
Restaurant Le Chalet
Tel. 0033 4 92 24 94 55
6 Rue Gén Barbot, 05100 Briançon
Le Gavroche
Tel. 0033 4 92 21 11 81
40 Grande Rue, 05100 Briançon
Briancon Amenities
Briancon is served by a whole host of amenities including supermarkets, banks, post offices, doctors, dentists, cash points and a bureau de change.
Getting to Briancon, France
By Road: 
Driving distance from Calais 613 miles (9hrs 50)
Take A36 through Reims, Dijon A6 Maçon, Lyon then A432/A48 to Grenoble. Take N91 then follow signs for Briancon.
By Rail:
Briancon is served by a direct night train. TGV from Paris to Grenoble.
Paris-Oulx (Italy 30km) in 4h30 TGV. Regular buses Oulx-Briançon-daily.
Gare d'Oulx tél.00 39 0 122 83 10 97
Airports:
Turin Airport (Italy) is 125km from Serre Che (1 ½ hours)
www.grenoble-airport.com
Chambery is 174km from Serre Chevalier (2 ¼ hours)
www.chambery-airport.com
Lyon-St Exupéry is 251km from Serre Chevalier (2 ¾ hours)
www.lyonaeroports.com
Connection by bus from Saint Exupéry airport or Grenoble railway station –www.vfd.fr  
www.lyonairport.com
Geneva Airport to Serre Chevalier is 295km (3 ¼ hours)
www.gva.ch
Marseille is 300km from Serre Chevalier (3 hours)
Bus service (www.navettesblanches.com)
Getting around Serre-Chevalier
Serre Chevalier's free ski shuttle buses take you from one end of the valley to the other, stopping at many convenient points along the Route Nationale.
It is free for all those with a valid lift pass or Carte d'Hote.
The buses run between 07:55 in the morning and 18:20 in the afternoon from Briancon [Serre Chevalier 1200] up to Le Monetier les Bains [Serre Chevalier 1500]. There are night shuttles between 19.30-23.30 so you can enjoy the thermal baths in Monetier les Bains. Buses run from Briancon – Monetier les Bains.
The Briancon bus stop is right next to the Prorel cable car.
Briancon Airport Transfer
For pre-bookable private transfer rates with Peak Retreats, view here. 
Serre Chevalier

Opening Dates

Serre Chevalier ski area is open: Saturday 15/12/18 – Monday 22/04/19.

Partial opening: 07/12 - 09/12/18.