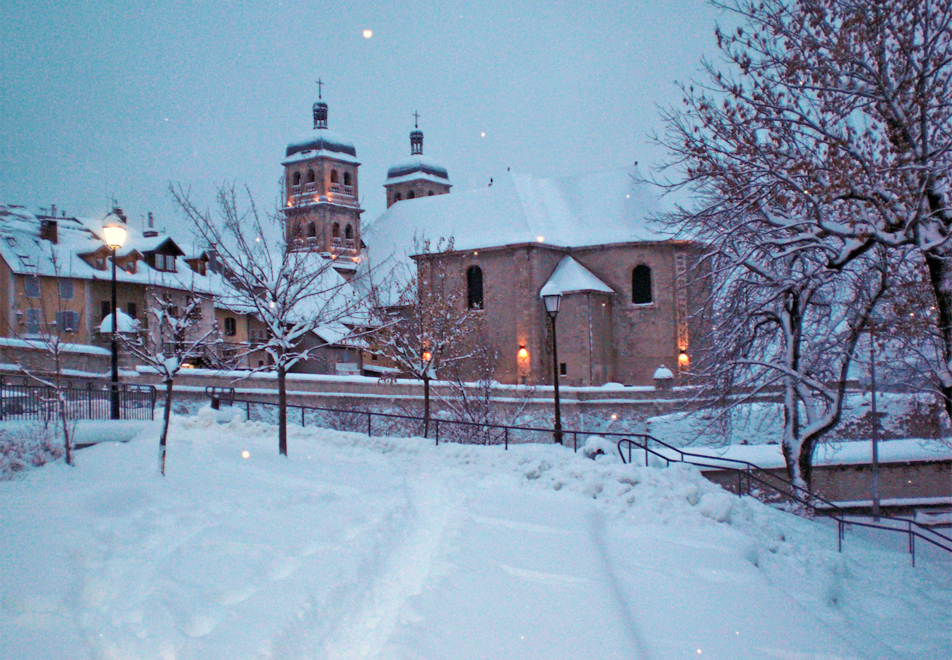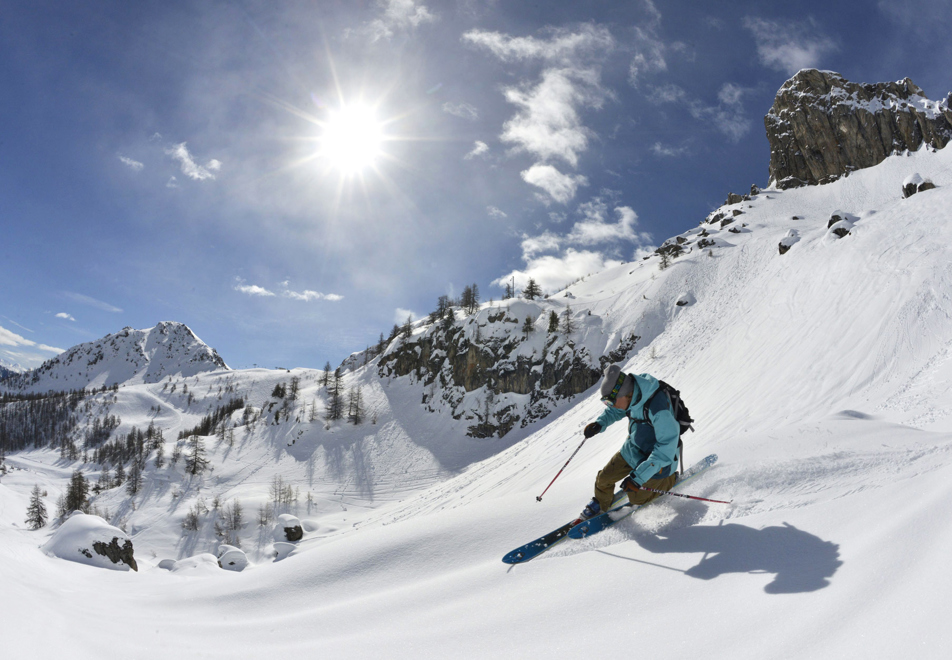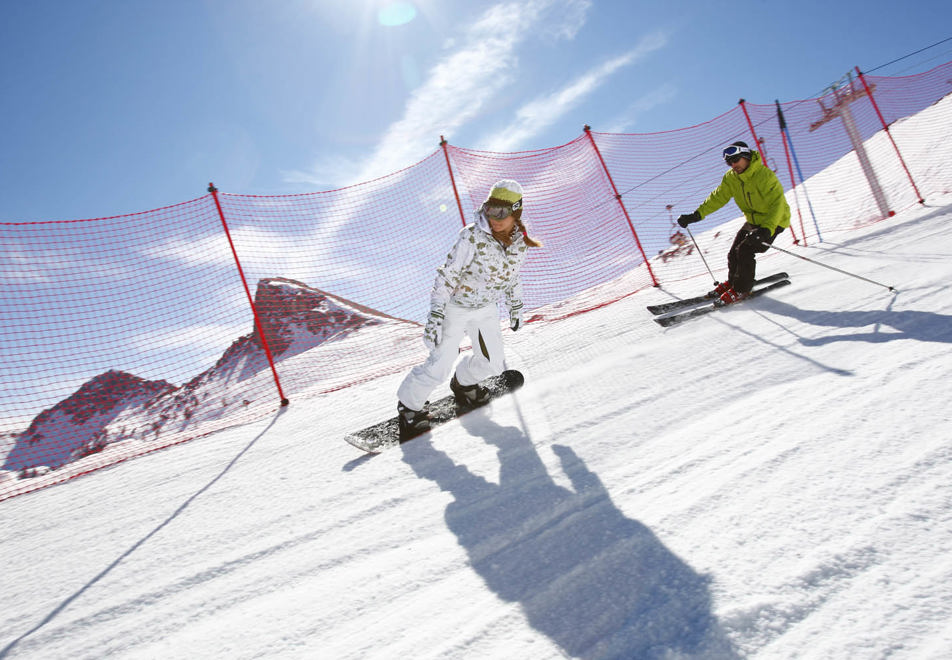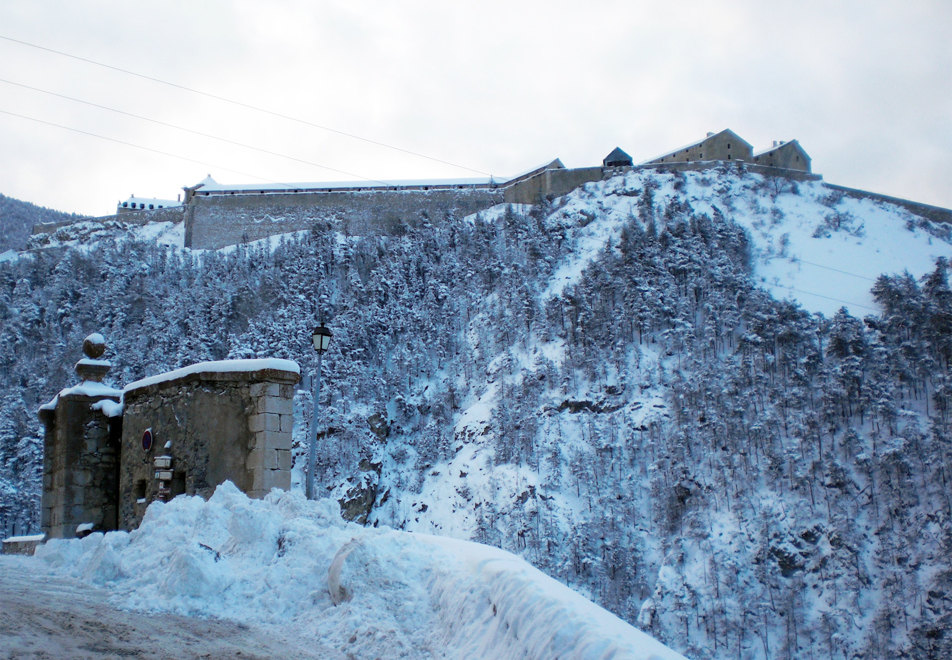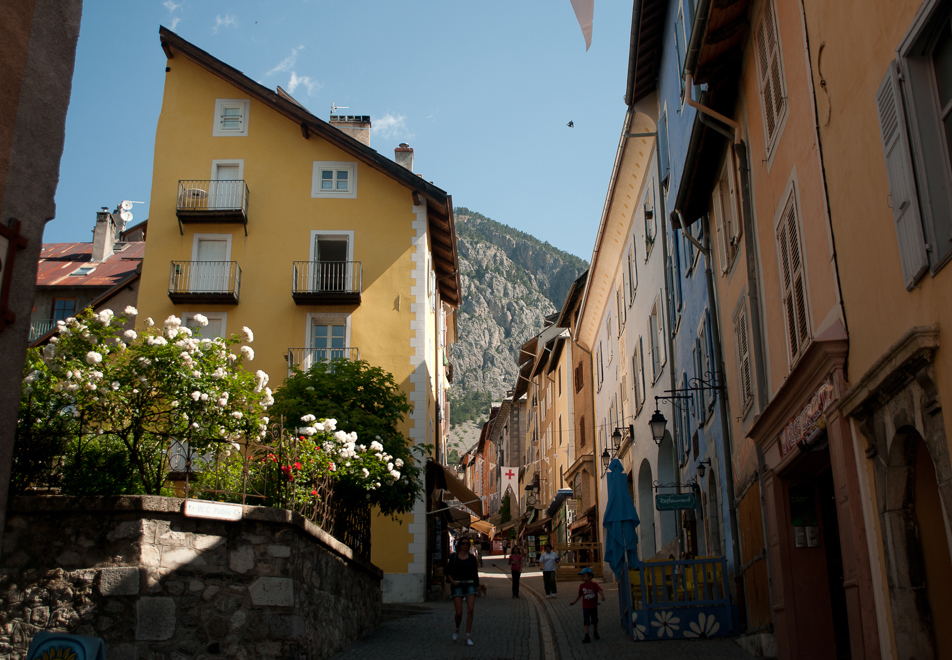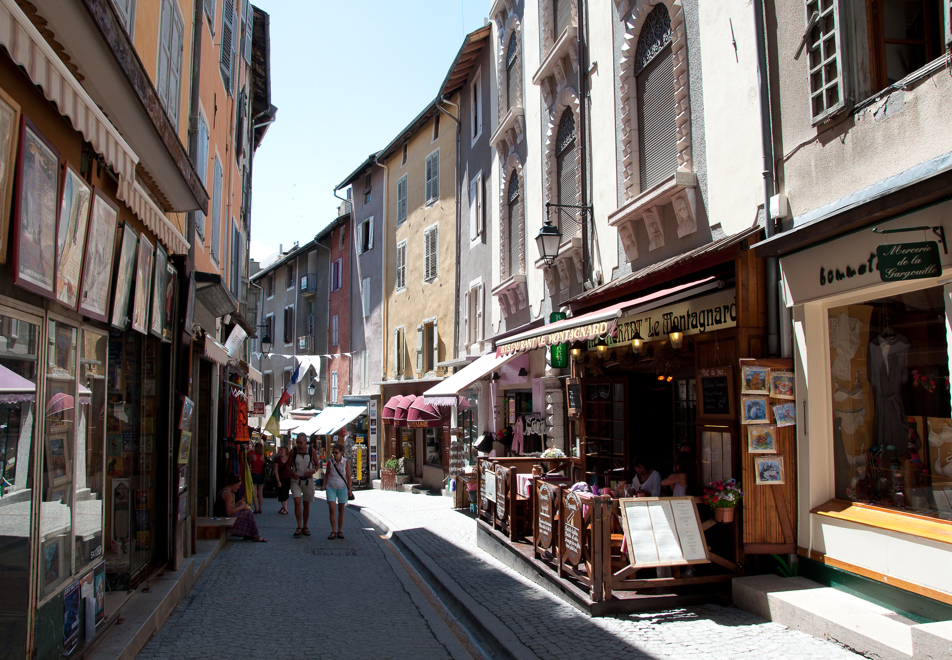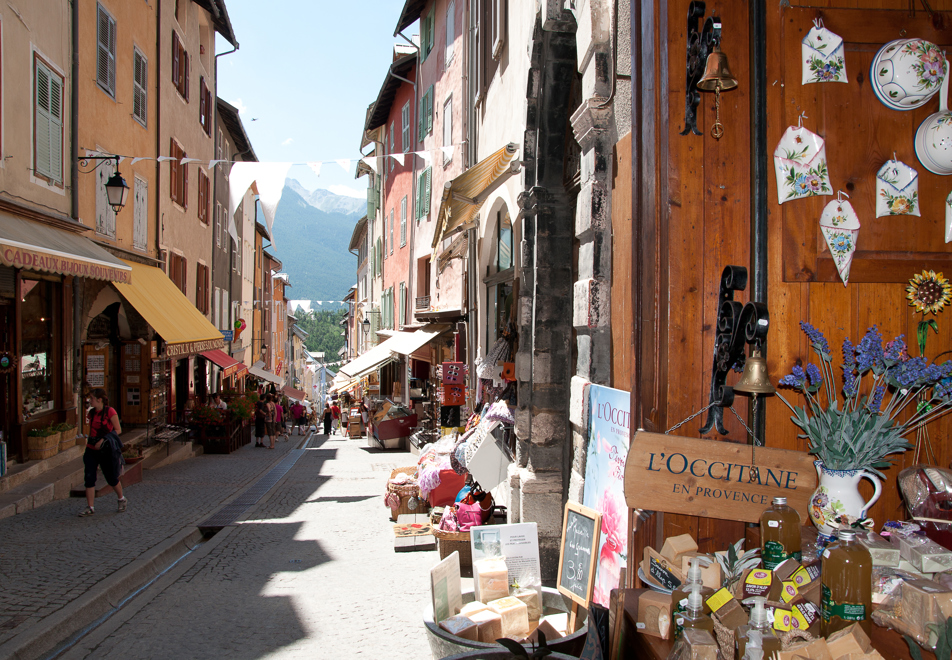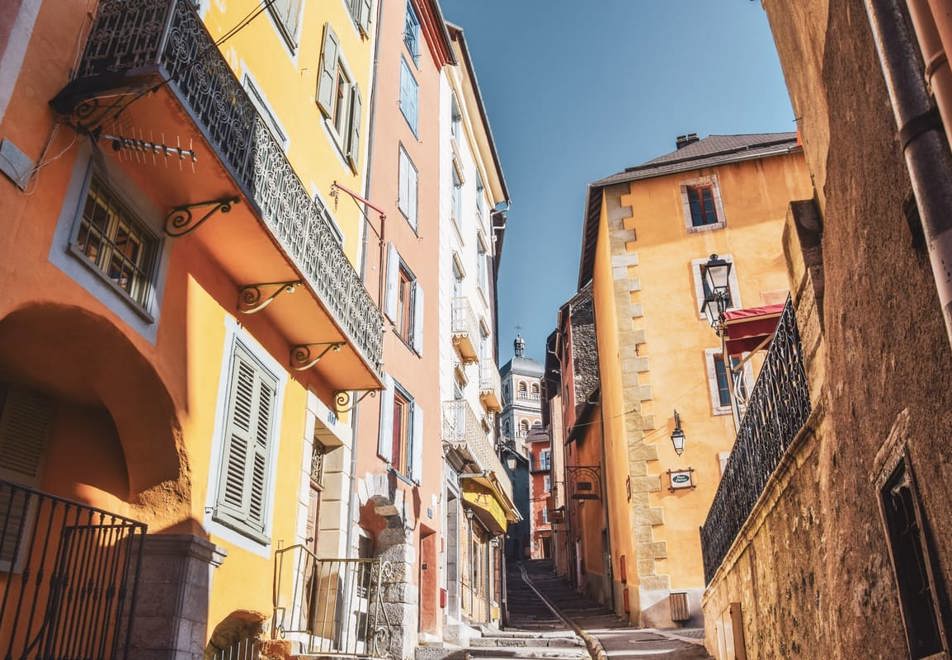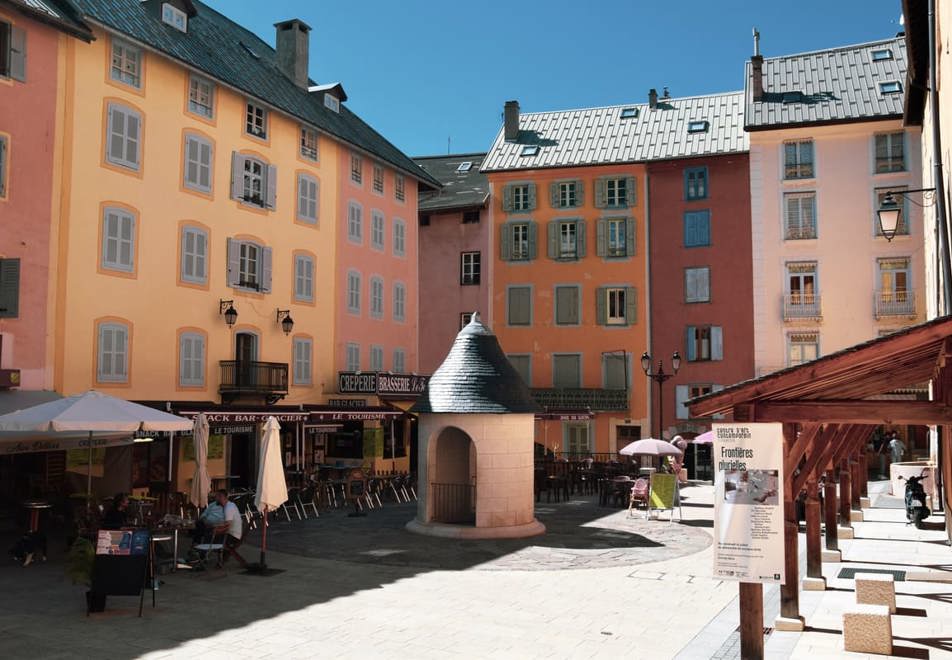 Thinking of skiing in Briançon? Briançon is officially Europe's highest town and is an attractive destination for both skiers and non-skiers, with a large ski area and plenty to do off the slopes.
Why Briançon Ski Resort?
A large ski area with a mixture of wooded/open runs
A good snow record and excellent sunshine conditions
It has a friendly resort ambience
Briançon Resort Information
At 1326m, and officially Europe's highest town, Briançon has a strong identity that goes beyond winter sports, with lots of great shopping and other facilities to entice skiers and non-skiers alike.
These include several museums, one specialising in ski history; a casino, several cinemas and a theatre. Dining choices are another strong point, with around 30 restaurants to choose from including the Michelin Guide rated Le Valentin.
Briançon is linked with Serre Chevalier, the resort name for the four main villages located in a sunny south-facing valley at the foot of the most beautiful peaks in the Ecrins National Park. All are linked by 250 km of ski runs and a local bus service and stretch between the Lautaret pass and Briançon.
There are actually 13 villages in total forming the Serre Chevalier ski network.
The three other main villages close by are Chantemerle (Serre Chevalier 1350), Villeneuve and Mônetier les Bains, which is home to the Serre Chevalier Spa which opens late until 10pm and is accessed via the shuttle system.
The old town of Briançon has a very attractive ancient centre and a long history of snow sports too, with France's first ski school established here in 1902. As you climb above it in the gondola you'll see laid out below you a variety of 17th-century fortifications that evolved over several centuries.
Indeed many people will enjoy just wandering around the streets of Briançon and taking in the fountains, squares, sundials, the twin-towered eighteenth-century church and its ancient streets complete with 'gargouille' - a small canal that runs down the centre of the street. The lower town is the most active area with shops, market, cafés and restaurants clustered around Rue Centrale leading to the Rond Point du Quyeras. In 2008 several buildings in the town, including its walls and fortress, were classified as World Heritage Sites by UNESCO.
Leisure facilities include an indoor swimming pool complex incorporating an Olympic-size pool, a hot tub, massaging waterfalls, rivers, geysers, massage jets and a 65m-long giant slide. There's also a spa section complete with sauna, steam room, Jacuzzi, and relaxation solarium. Ice hockey matches featuring the local Diables Rouges de Briançon team are well worth attending.
Briançon also has a reputation for sunshine, receiving an official average of 300 days of sunny weather each year. So it's a major outdoor activity centre year-round, not just in winter, often hosting starts and finishes of stages of the Tour de France and its Italian stable-mate, the Giro d'Italia.
Peak Retreats features 3* self-catered Briançon apartments. Aigle Bleu is located adjacent to the cable car, providing the ideal base for a Briançon ski holiday.
BRIANCON SKI AREA
Briançon is well-placed directly within the largest ski region in the Southern Alps and offers a very different type of ski holiday from most choices in the Alps. This makes it a good selection for mixed groups with non-skiers in their party, as well as skiers and boarders wanting to access the 250km of lift-linked skiing of Serre Chevalier which the resort is linked to.
Briançon has 24km of pistes itself best suited to intermediate and beginner skiers. However, the resort's main gondola (Télécabine du Prorel) provides access to the 250km of inter-linked lifts and runs of Serre Chevalier, which offers a vertical drop of more than 1300m, one of France's and indeed the world's largest ski areas, with terrain for all standards. For snowboarders and freestyle skiers, there are seven terrain parks and a halfpipe. A small proportion of the pistes at Briançon are covered by snowmaking.
Most of the ski area is above 2000m and Serre Chevalier has 477 hectares of groomed and maintained ski runs. Most slopes face north or north-east and so snow is usually pretty reliable.
Trees cover almost two-thirds of the mountain, providing some of France's best bad-weather terrain.
There are exceptional views with a 360-degree panorama providing views over the Ecrins mountain range, the Italian Alps and across to Mont Blanc in good weather. There are ski runs over 1500m long to enjoy the views from.
Additional ski fact info,
main ski info in resort facts box at top of page

(21/22):

Briancon local area

8 lifts (2 gondola, 2 chairlifts, 4 draglifts), 14 slopes:

Green slopes: 4
Blue slopes: 2
Red slopes: 7
Black slopes: 1
BRIANCON SKIING
BRIANCON BEGINNERS
At the top of the Prorel gondola (1st stage) there's a small beginners' area with drags and few green nursery slopes. From here take the second stage of the Propel gondola for some long blue runs to progress to. Above Briançon there are mainly blue and red runs. Don't forget you can take the bus (or drive) to the other Serre Chevalier villages which each have their own nursery slopes.
BRIANCON INTERMEDIATES
Intermediate skiers will enjoy the breadth of the ski area, its efficient lift system, with some of the longest lifts in Europe, and runs of varying gradient and difficulty level all above and below the tree line. Ski Serre Chevalier's knee-burning 'Vauban' red run that unusually brings you into the main shopping street of the busy town of Briançon - an experience not to be missed.  There are some great views from the long red runs into Briançon town.
BRIANCON EXPERTS
Advanced skiers have a good selection of red and black runs but should head off-piste for more challenging terrain. The tricky six-kilometre Luc Alphand Olympic black run down to Chantemerle – with its 1000m vertical drop - is a must. For steepish runs search higher up in the mountain to slopes served by the two top lifts above Le Mônetier and three above Villeneuve.
BRIANCON OFF-PISTE
Off-piste skiers will enjoy a huge amount of terrain throughout the area above Villeneuve and Chantemerle. La Voie Jackson run accessed via the chair above Le Mônetier includes a short climb between rocks to a deserted open bowl.
The experts' Mecca of La Grave is also nearby for those who dare.
BRIANCON SNOWBOARDING
Snowboarding in Serre Chevalier - with its superb natural terrain - is regarded as one of the top snowboarding destinations in France.
Snowmaking covers over 30% of the pistes in the Serre Chevalier region.
Briançon Ski Hire
Ski school is available to prebook for children aged from 3 to 15 years in Briançon, with Peak Retreats. 
To download the booking form, see 'Helpful links' further down the page.
3 and 4-year-olds will go into Piou Piou/Ourson lessons. Club Piou-Piou is the best way for your child to experience the mountains for the first time. Children have lots of fun playing games in the snow and will get their skis on too!
Please note it's important to ensure that you make contact with ESF in the resort, preferably the day before your lessons start, to confirm lessons times and the meeting point as they are subject to change. 
For peak periods - Christmas, New Year, February half-term and Easter - we strongly recommend that you book ski school as early as possible. Morning lessons tend to get booked up first and therefore we may only be able to offer afternoon classes (especially if you leave it late to book!).
Find out more about Peak Retreats ski hire.
---
Briançon Ski Passes
Pre-book your Briançon lift passes with Peak Retreats. 
To download the ski extras form, see 'Helpful links' further down the page.
Please note, these Pound Sterling prices are for indication only. They will fluctuate based on Euro/£ exchange rate. Please call us for the latest prices.
Find out more about Peak Retreats ski passes.
Other lift pass on offer (to buy locally in resort in Euros):
Smaller areas - Briancon (2019/20):
3 hours - €25.50 children, €30.80 adults
Day - €28.70 children, €36.70 adults
Serre Chevalier ski pass – ½ day and daily rates (2019/20):
½ day (3 hours) - €35.30 children, €44.10 adults
Day - €41.30 children, €51.50 adults
Beginner passes (2019/20):
Briancon
1 return ticket 1st section of the Prorel gondola + Pitchounets ski lift - 14,90 €
Briançon Ski School
Pre-book your Briançon ski school with Peak Retreats. Find out more about Peak Retreats ski school.
Ski school for children is available to book from 3 to 12 years, in Briançon, with Peak Retreats. 3 to 4-year-olds will go into the Piou Piou lessons. Children can learn to snowboard from 10 years+.
For ski school times and prices, please download the ski extras form from the 'Helpful links' further down the page. Please note these are just guiding prices. Please call us for the latest prices.
Please note that lesson times are subject to change right until the last minute - you will be advised. Outside French school holidays, the ski school reserves the right to cancel group lessons should numbers be insufficient. For peak periods - Christmas, New Year, February half-term and Easter - we strongly recommend that you book as early as possible and in any case at least 6 weeks prior to the required dates. Morning lessons tend to get booked up first and therefore we may only be able to offer afternoon classes within 6 weeks of departure. In some resorts, English speaking instructors may not always be available, particularly at peak times.
We cannot always guarantee that prices will be cheaper than in the resort. When ski packs prices are calculated, the currency is bought at the exchange rates that apply at the time. You can be assured that once you have booked your extras, if the pound depreciates, you will not be charged more for your ski packs, enabling you to budget for your holiday in advance.
Briancon private lessons 19/20 (not pre-bookable, book direct):
Individual tuitions can only be purchased directly from the ski school. Peak Retreats cannot pre-book these. Please note that prices are only an indication and are subject to change.
Around €52 for one person for one hour,  €63 for one hour for 2 people.
Ski school Briançon contact numbers for private lessons:
Ecole du Ski Français 0033 4 92 20 30 57
---
Briançon Child Care
Serre Chevalier has acquired the Famille Plus & Top of the French Alps label for its childcare facilities. 
Nearest crèche is in Chantemerle village, a shuttle bus or car ride away. You can then catch the gondola from Chantemerle. Booking required. See details on Serre Chevalier page.
Sledge runs in Chantemerle & Villeneuve
Sledge areas specially equipped for children:
Chantemerle 
At the bottom of Luc Alphand slope, a sledge run especially for the youngest.
Villeneuve 
- A sledge run next to the ski-lift of l'Aiche. 
- A slope at the Micky half pipe.
Top winter activities in Briançon
Please note Peak Retreats do not book any activities and most activities are payable.
Snowsport activities
Covered Ice Rink
A covered and air-conditioned ice rink, in the Olympic dimensions (60x30m), for your sports or playful practices.
Pedestrian & Snow-Shoeing
Snow-shoeing is a great way of exploring the beautiful snow-covered landscapes of the resort. Serre Chevalier has several routes starting in the valley as well as six circuits higher up the mountain (foot passenger lift pass required) created to enable you to explore the hidden Serre Chevalier, surrounded by stunning Alpine peaks. A real breath of fresh air!
Dog sledging
Discover dog sledging thanks to the mushers! After a short introduction, you will be comfortably seated in a sledge towed by dogs.
Cross-country skiing
From Chantemerle to Lautaret pass, the nordic area in Serre Chevalier offers a large variety of activities. Something for everyone with beginner (green loop- very easy), advanced (large trails for classic and alternative skiing) and family (nature trail, picnic area, activities) tracks plus snowshoeing, nordic walks and a biathlon stadium for practice!
Other Activities
Aquatic Centre
A swimming pool, sports and leisure activities for all the family!
Baptism Two-seater Paragliding
Together with a State-certified instructor, discover the magic of the hang-gliding in paragliding.
Casino de Briançon
Slots machines, roulette, blackjack...  There's also a bar and restaurant. with its 75 slots machines. Open every day.
Walks
There are roughly 25km of snowy paths that run the entire length of the Serre Chevalier valley. You might like to take a day off and explore the local natural environment by taking a walk along the river Guisane from Briançon to Le Lauz.
Please note: All the above information is for information only. For the most up-to-date information please visit the resort tourist office website. All prices for activities are in local currency (€ Euros) and are bookable and payable locally in resort.     
Briancon Tourist Office
Office de Tourism de Briancon
Tel: + 33 (0)4 92 21 08 50
www.ot-briancon.fr
Briancon Resort News and Events 2021/22
New giant zip line in Serre Chevalier - Located between the Grand Serre (2,491m) and the Grand Alpe (2,193m), experience the zipline of Serre Chevalier for a flight over the slopes at over 100km per hour! You can do this in pairs or alone, and it's accessible to skiers and pedestrians. 
New Eychauda and Cibouït chairlifts (Monêtier area) - a brand new 6-person high-speed chairlift will be replacing the actual Eychauda, making it much faster to go from Monêtier to Villeneuve. The Cibouït chairlift will also be replaced with a 4-person chairlift. 8 million euros have been invested in the replacement of these two lifts.
New investments in Renewable Energy - last winter, Serre Chevalier Vallée was the first ski resort to produce its own electricity combining three types of renewable energy: hydroelectricity through the snow-making network, photovoltaics with 1420 solar panels, some of which were designed in Serre Chevalier, and micro-wind turbines with 2 wind energy devices. The resort aims at producing 30% of its electricity needs by 2021. With very positive results after this first winter, new infrastructures are being added: a new wind turbine will be installed near the one already in place at the top of Prorel, 4 extra sites of photovoltaics will be added.
Serre Chevalier is preparing for the 80th anniversary of its gondola! - when it was inaugurated in 1941, the Chantemerle gondola was the longest in Europe - it is now one of the symbols of the valley and will celebrate its 80th anniversary in 2021.
Events:
Serre Chevaliers 80th Anniversary 21st December 2021-17th April 2022 This winter, Serre Chevalier Vallée Briançon is celebrating an exceptional anniversary: the 80th anniversary of the inauguration of its cable car, which marked the birth of the ski area and the tourist boom in the Serre Chevalier Briançon valley.
Serre Chevalier Snow Trail 22nd January-23rd January 2022
Altitude Jazz Festival 22nd January-30th January 2022

In the sun for the concerts during the day, and under the stars by the fireside for the evening concerts.

MRadio Live 17th February 2022
Ski Show 24th February 2022
DJ set The Avener 24th February 2022
Briançon Après-ski, Bars & Restaurants
Briançon features a great selection of restaurants and bars as well as cinemas and nightclubs.
Briançon Restaurants
Le Valentin
Tel. 0033 4 92 21 37 72
6 Rue Mercerie, 05100 Briançon
Le Pied de la Gargouille
French steak restaurant
Tel. 0033 4 92 20 12 95
64 Grande Rue, 05100 Briançon
Restaurant Le Chalet
Tel. 0033 4 92 24 94 55
6 Rue Gén Barbot, 05100 Briançon
Le Gavroche
Tel. 0033 4 92 21 11 81
40 Grande Rue, 05100 Briançon
Briançon
Amenities
Briançon is served by a whole host of amenities including supermarkets, banks, post offices, doctors, dentists, cash points and a bureau de change.
Getting to Briançon, France
By Road
Driving distance from Calais 613 miles (9hrs 50)
Take A36 through Reims, Dijon A6 Maçon, Lyon then A432/A48 to Grenoble. Take N91 then follow signs for Briançon.
By Rail
Briançon is served by a direct night train. TGV from Paris to Grenoble.
Paris-Oulx (Italy 30km) in 4h30 TGV. Regular buses Oulx-Briançon-daily.
Gare d'Oulx tél.00 39 0 122 83 10 97
Airports
Turin Airport (Italy) is 125km from Serre Che (1 ½ hours)
www.grenoble-airport.com
Chambery is 174km from Serre Chevalier (2 ¼ hours)
www.chambery-airport.com
Lyon-St Exupéry is 251km from Serre Chevalier (2 ¾ hours)
www.lyonaeroports.com
Connection by bus from Saint Exupéry airport or Grenoble railway station –www.vfd.fr  
www.lyonairport.com
Geneva Airport to Serre Chevalier is 295km (3 ¼ hours)
www.gva.ch
Marseille is 300km from Serre Chevalier (3 hours)
Bus service 
Getting around Serre-Chevalier
Serre Chevalier's free ski shuttle buses take you from one end of the valley to the other, stopping at many convenient points along the Route Nationale.
It is free for all those with a valid lift pass or Carte d'Hote.
The buses run between 07:55 in the morning and 18:20 in the afternoon from Briançon [Serre Chevalier 1200] up to Le Monetier les Bains [Serre Chevalier 1500]. There are night shuttles between 19.30-23.30 so you can enjoy the thermal baths in Monetier les Bains. Buses run from Briançon – Monetier Les Bains.
The Briançon bus stop is right next to the Prorel cable car.
Briançon Airport Transfer
For pre-bookable private transfer rates with Peak Retreats, view here. 
---
Briançon Opening Dates

Briançon ski area is open: 21/12/19 to 03/04/20