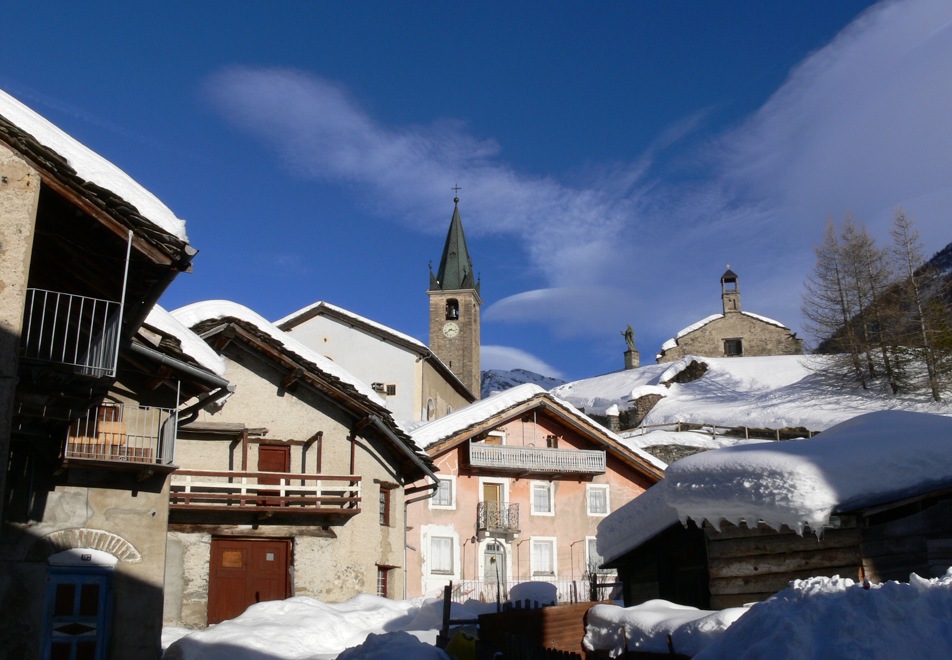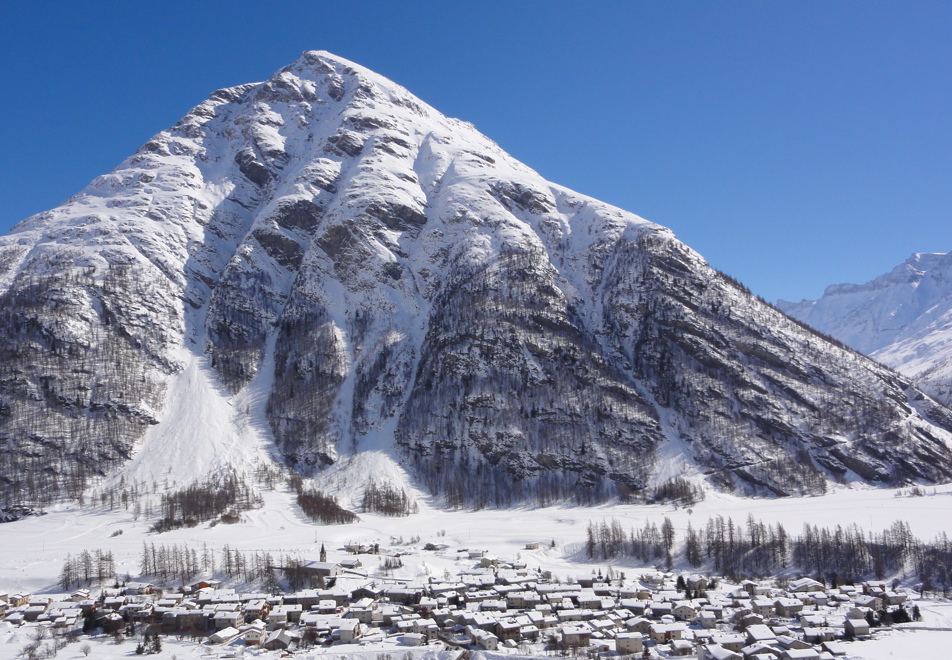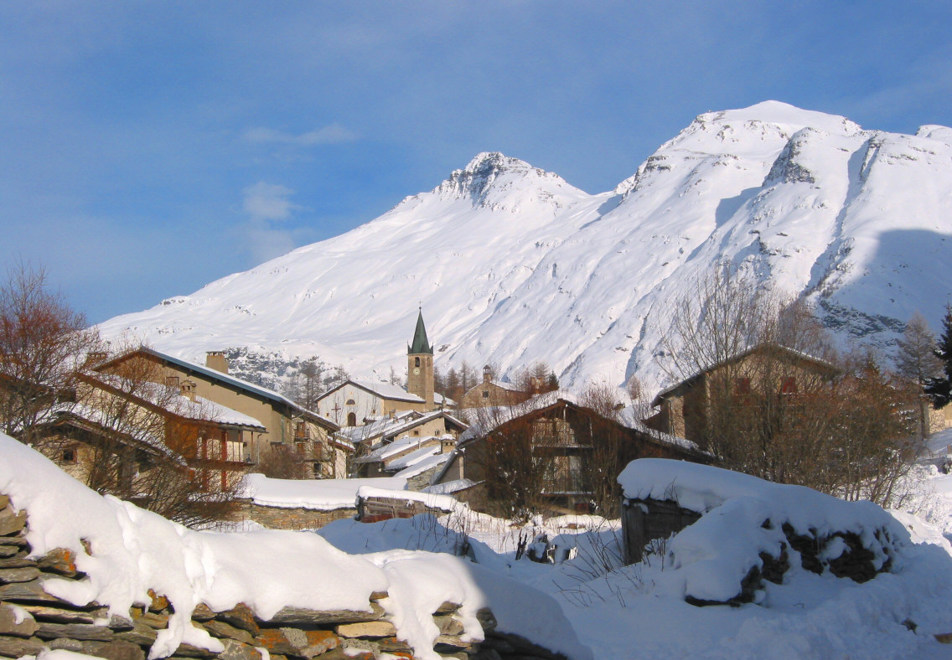 Thinking of skiing in Bessans? This quiet and traditional village resort has one of the most famous Nordic areas in the French Alps and home to an international biathlon centre.
Why Bessans Ski Resort?
Access to one of the largest cross country skiing areas

Alpine skiing in nearby Val Cenis

Peaceful atmosphere and traditional village life
Bessans Resort Information
Bessans 1750m is a truly exceptional destination with an international biathlon centre created in 1998, it attracts top bi-athletes who find in Bessans the perfect training ground…High altitude and guaranteed snow!
Discover hamlets and their legendary devils carved in wood. It's ideal for visitors seeking a peaceful atmosphere, and traditional village life.
In the shadow of the Charbonnel glacier, in a remarkable mountain setting, the resort's vast northern plateau has many hamlets with traditional architecture. Bessans is one of the most famous Alpine Nordic areas. Whether you ski there or snowshoe, this vast high plateau - technical, yes, but also beautifully landscaped - will delight you with its scenery and natural majesty.
Peak Retreats features self-catered apartments in Bessans. The great value residence 'Le Clos Vanoise' enjoys an elevated position with excellent views and is particularly suited to cross country skiers.
BESSANS SKIING
Bessans has two ski areas: a very small Alpine skiing area and one of the biggest and best Nordic/cross country destinations in France.
Skiing in nearby Val Cenis
With more than 80kms of marked piste and a vertical drop of 1400m, Val Cenis has a varied ski area. It's ideal for beginners and intermediates with green and blue runs down through the trees as well as opportunities to access even the highest runs at 2800m.
Other ski resorts in the valley are Bramans, Sollières-Sardières, Bonneval, although you'd need to buy additional lift passes (for Val Cenis as well) if you wanted to ski these areas. These are all within a 10-20 minute drive from Val Cenis.
BESSANS ALPINE SKIING
The skiing area has two drag lifts and 3kms of trails (two blue and one green). South-facing, the trails are ideal for children and beginners.
BESSANS NORDIC/CROSS COUNTRY SKIING
With 133km of trails groomed for classic or skating cross country, Bessans is one of the capitals of the sport, and accessible to all. Its signposted, well-maintained trails help you discover wonderfully sweeping landscapes and wander through larch forests. It is located at an elevation of 1750m and snow cannons boost the snow at the start of the season.
All the circuits are suitable for diagonal and ski-skating techniques to ensure those thrills start on the very first day and never run out.
It opens from the first snows of November onwards.
Stats:
133km of track
20 tracks
1 biathlon training ground, laser shoot
1 pulka/ski joëring trail
15 km of discovery paths
Tracks:
20km green (6 trails)
40km blue (7 trails)
15km red (4 trails)
5km black (3 trails)
Bessans Ski Hire
Pre-book your Bessans ski hire with Peak Retreats. Please enquire for prices.
---
Bessans Ski Passes
Pre-book your Bessans ski passes with Peak Retreats. Please enquire for prices.
Lift pass on offer (to buy locally in resort in Euros):
Bessans ski pass – ½ day and daily rates 15/16:
½ day - €5.8 children, €7.5 adults
Day - €7.5 children, €9.5 adults
Bessans Ski School
To book your ski school, download the ski extras form from the 'Helpful links' further down the page.
Please note that lesson times are subject to change right until the last minute - you will be advised. Outside French school holidays the ski school reserves the right to cancel group lessons should numbers be insufficient.  For peak periods - Christmas, New Year, February half-term and Easter - we strongly recommend that you book as early as possible and in any case at least 6 weeks prior to the required dates. Morning lessons tend to get booked up first and therefore we may only be able to offer afternoon classes within 6 weeks of departure. In some resorts English speaking instructors may not always be available, particularly at peak times.
We cannot always guarantee that prices will be cheaper than in resort. When ski packs prices are calculated, the currency is bought at the exchange rates that apply at the time. You can be assured that once you have booked your extras, if the pound depreciates, you will not be charged more for your ski packs, enabling you to budget for your holiday in advance.
Bessans Individual Tuitions (18/19 prices, NOT pre-bookable)
Individual tuitions can only be purchased directly from the ski school. Peak Retreats cannot pre-book these.
Around €46 - 51 per hour for 1-2 people.
Please note that prices are only an indication and are subject to change. 
Ski school contact number for Bessans private lessons:
ESF Bessans +33 (0)4 79 05 80 05 or info@esf-bessans.com 
---
Bessans Child Care
Childcare is not pre-bookable by Peak Retreats. Please book direct.
LES DIABLOTINS
BESSANS
3months to 6 years.
Les Diablotins - Le Hameau de la neige, bât. Le Charbonnel
Tél: 0033 4 79 59 20 98 / 0033 4 79 05 80 01
0033 6 84 94 63 80

Top winter activities to experience in Bessans!
Please note Peak Retreats do not book any activities and most activities are payable.
Snowsport activities:
Dog sledging
From age 2 years. You sit down in your sledge and the guide, called musher, carries you through Bessans wide open space thanks to his complicity with his dogs.
Horse-drawn sledge
Immerse yourself in the pleasure of contemplating the snowy landscape to the gentle sound of little bells, comfortably seated in a horse-drawn sledge or carriage or during a horse ride. In the afternoon, on request.
Ski joëring
Ski joering along the high altitude plateau of Bessans.
Fat bike
You can rent a Fat bike. The opportunity to ride on the snow and enjoy the snow in a different way. Rent from Sport 2000.
Ski touring and freeride
Live the mountain in all its forms! Ski touring, freeride, snowboarding, split boarding, ice climbing etc. See the Bureau des Guides for more information.
Snowshoe Trips
From age 10 years. Snowshoe trips in day and half-day to discover the plateau of Bessans and its unspoiled nature.
Toboggan
Two toboggan runs for the children's enjoyment: one at the foot of the lifts and another next to the Carreley building (departure of the Nordic runs). Free access.
Ice rink
Natural rink of 400m², in the centre of the village next to Espace Albaron.
Other activities:
Hiking
hikes and naturalistic discoveries in Haute Maurienne Vanoise. Discover the mountain "nature side", time for a half day, day or night hike. Weekly theme hikes are offered.

Segway
From age 12 years. Open to everyone and even people with disabilities! After a short training, go out for a guided tour into the wild. You'll be amazed how easy it is to drive the segway X2. Duration: 1hrs.
Library
Loan of books. Place de la Mairie. Free access.

Please note: All the above information is for information only. For the most up-to-date information please visit the resort tourist office website. All prices for activities are in local currency (€ Euros) and are bookable and payable locally in resort. 
Bessans Tourist Office
Rue de la Maison Morte
Bessans, France
+33 4 79 05 96 52
Bessans Resort News and Events 2021/22
Events: 
Samse National Tour Biathlon 4th December 2021-5th December 2021 

A competition organised by the Etoile Sportive Bessannaise on the Bessans stadium in Haute Maurienne Vanoise.

Samse National Tour Skiing Bessans 10th December 2021-12th December 2021 The Samse National Tour is an essential part of the training of athletes and is a competition circuit aimed primarily at the next generation of athletes and future champions in Nordic disciplines.
Bessans International Marathon January 8th 2022-January 9th 2022

Since January 1980, the Bessans International Marathon has given each participant an opportunity to take on their very own Nordic ski challenge and enjoy a fabulous experience on perfectly groomed trails against a magnificent backdrop.

La Grande Odyssée Savoie Mont Blanc 16th January 2022-19th January 2022 Like every Winter since 2005, La Grande Odyssée Savoie Mont Blanc will be putting on a show with an extraordinary race in the Haute Maurienne Vanoise resorts.
Bessans Après-Ski, Bars & Restaurants
LA GRANGE DU TRAVÉROLE (A5 ROUTE DE BONNEVAL - BESSANS)
In a superb setting -booking required. Parking nearby. Come and enjoy the chalet or sunny terrace and ample our Savoyard speciality dishes.
lagrangedutraverole.com
contact@lagrangedutraverole.com
0033 6 82 11 03 10
LA BÂTISSE (A6 LE VILLARON - BESSANS)
Situated opposite the Charbonnel, for a sweet or savoury treat throughout the day. Home-made daily specialities, grilled cheese toasties, a selection of omelettes and salads, homemade desserts, milkshakes made with unpasteurised milk fresh from the local dairy, sweet pancakes and much more. 0033 4 79 83 14 51 
www.gitedelabatisse.com
lol.villaron@free.fr
LE CHALET DE SÉRAPHIN (B2 RUE DES CONCHETTES - BESSANS)
Traditional Bessans cusine including Savoyard cheese fondue, raclette, tartiflette, or wine fondue and indulgent desserts!
0033 4 79 05 37 08
www.lechaletdeseraphin.fr
resto@lechaletdeseraphin.fr
Open every evening
LA FRINGALE DU PONTET (B2 RUE DES CONCHETTES)
Fresh bread and pastries, sandwiches prepared on the premises with home-produced cold meats, flans and sweet treats. Eat-in or takeaway.
0033 4 79 05 96 99
Open 07.30-19.00
LE GRAND FOND (E1 / E2 RUE DU PRÉ DE L'HUILE - BESSANS)
Homemade specialities. View over the slopes. Fast food and snacks
0033 4 79 05 83 05
LE PARADIS (D3 RUE DE SAINT SÉBASTIEN - BESSANS)
In a unique setting, try out Savoyard and Bessanais specialities, as well as pizzas and pancakes and a wide choice of coffees and teas, whiskies, beers and a large selection of wines from the region.
0033 4 79 05 96 11
www.leparadis-bessans.com
leparadis-bessans@wanadoo.fr
LE PETIT BONHEUR (C2 RUE DES CONCHETTES - BESSANS)
South facing terrace.
0033 4 79 05 06 71 
http://petitbonheur.bessans.free.fr
LE PONTET (G3 PLACE DU PONTET - BESSANS)
Artisan butcher and caterer since 1985. Home-made cured meats, ready meals, tarts, meat and a wide range of sweet or savoury treats available to eat in our friendly restaurant
0033 4 79 05 96 99
LA TORDO (F3 RUE DE LA PLAN FENETTE - BESSANS)
0033 4 79 05 87 79
LA VANOISE (G3-G4 RUE DE L'ILETTE - BESSANS)
Peaceful setting at the foot of the slopes at the heart of the Vanoise National Park. Family hotel with delicious home cooking. Group rates. South-facing terrace. Free WIFI access.
0033 4 79 05 96 79
Bessans Amenities
Bessans is served by a range of amenities including a laundrette, bakery, boulangerie, regional produce (cheese and meats), sports shops, post office, Sherpa mini market, cash machine, newsagent
Sherpa
Laundrette
La Fringale du Pontet
Rue des Conchettes
73480 Bessans
+33 (0)4 79 05 96 99
07:00 to 19:00
Sherpa Alimentation
General food, regional products. 
Bread. Home delivery. Loan of raclette and fondue. Cash Point.
Rue Saint Etienne
73480 Bessans
8:30 a.m. to 1:00 p.m. 
2:00 p.m. to 7:30 p.m.
Post office
La Poste
Place de la Mairie
73480 Bessans
+33 (0)4 79 05 94 57
Mon-Fri: 09:30 to 12:00
Getting to Bessans, France
By Road:
Driving distance from Calais 595 miles (8 hrs 45 mins)
From Calais, take A26 Motorway towards Reims and Troyes, then Dijon, Lyon, then A43 Motorway Exit Modane. Follow signs to Bessans via the N6 (30 km from the motorway exit). Attention winter Iseran Pass and the Col du Mont Cenis are closed to traffic.
By Rail:
Modane station (24km)
There is a regular coach service to Bessans from the forecourt of Modane station.

Information, timetables and bookings
www.altibus.com
From outside France: 00 33 479 68 32 96
Airports:
Chambery is135km from Val Cenis (1 ½ hours)
www.chambery.aeroport.fr
Turin Airport is 145km from Val Cenis (2 hours)
www.aeroportoditorino.it
Grenoble is 202km from Val Cenis (2 ¼ hours)
www.grenoble.aeroport.fr
Lyon Saint-Exupery is 212km from Val Cenis (2 ¼ hours)
www.lyon.aeroport.fr
Geneva is 213km from Val Cenis (2 ¼ hours)  
www.gva.ch/en
Public shuttle bus transfers from airport
Lyon Airport - Bessans via Modane (www.lys-altibus.com). 
Chambery Airport - Bessans via Modane (www.lys-altibus.com). .
Bessans Airport Transfer
For pre-bookable private transfer rates with Peak Retreats, view here. 
Getting to other resorts in Maurienne
Ecomobility Skibus
Open to skiers and non skiers. Service not intended for groups. Limited to the capacity of the vehicle seat. It connects all villages and resorts of the valley. Admission is free.
LINE 1: Bramans - Bonneval sur Arc (including Bessans)
LINE 2: Termignon - Sollières-Sardières - Aussois 
(time to withdraw as tourist offices sheets)
---
Bessans Opening Dates
The Bessans ski area is open: from 06/11/21 for the nordic ski area to mid-April 2022 and 18/12/21 to mid-April for the alpine ski area.