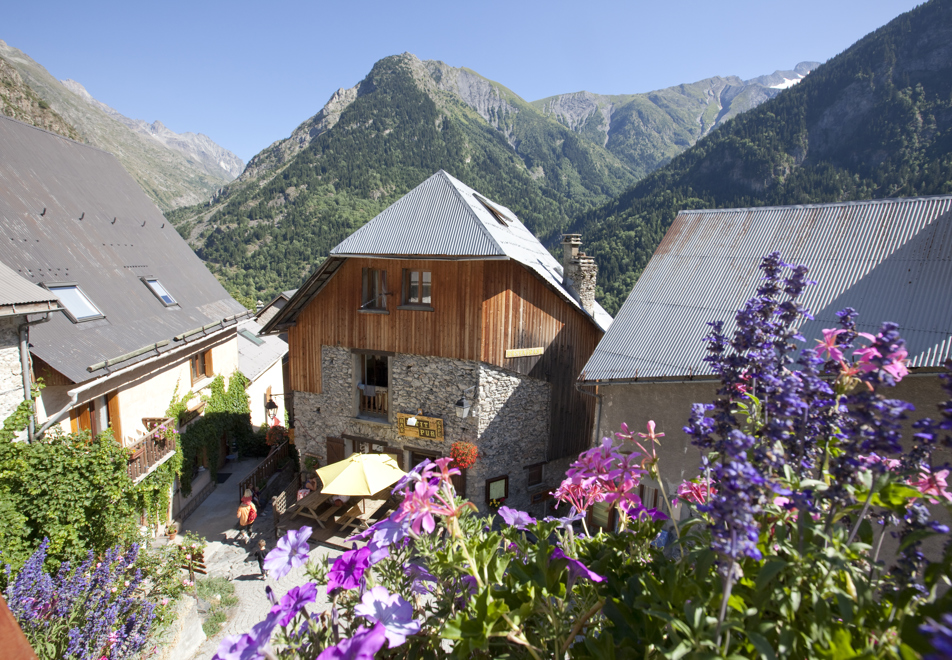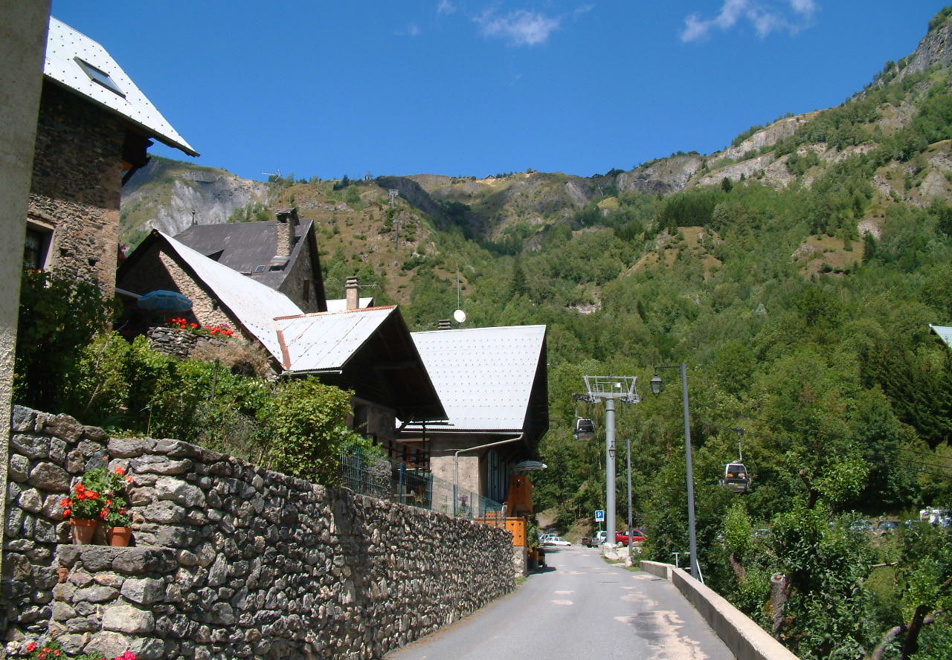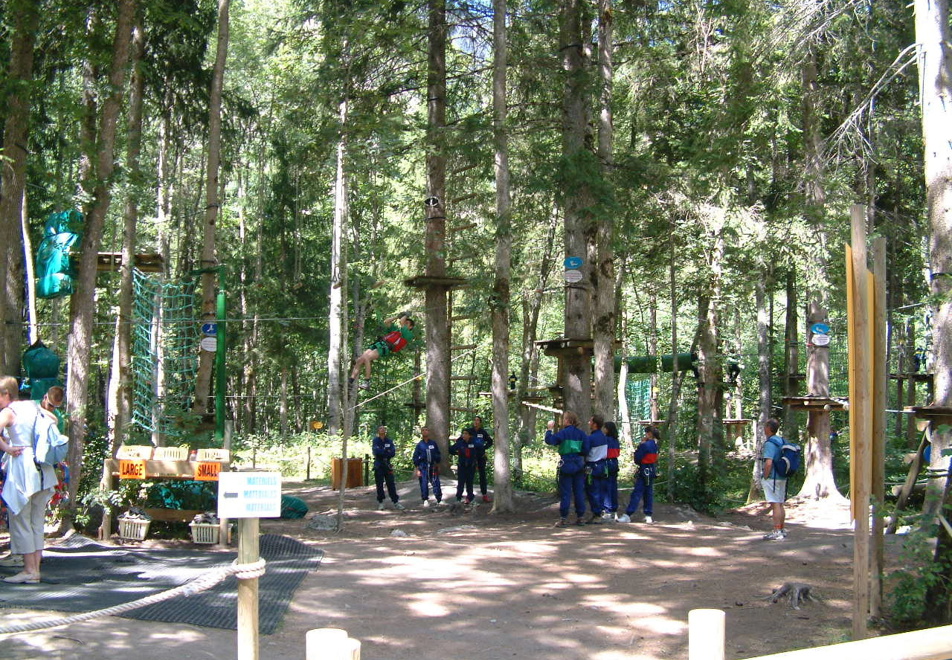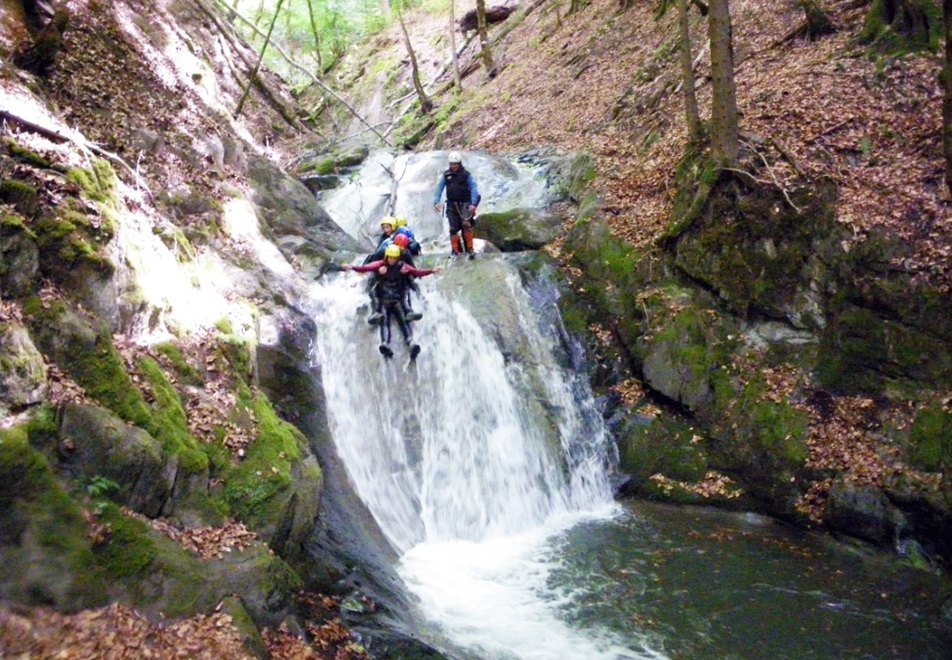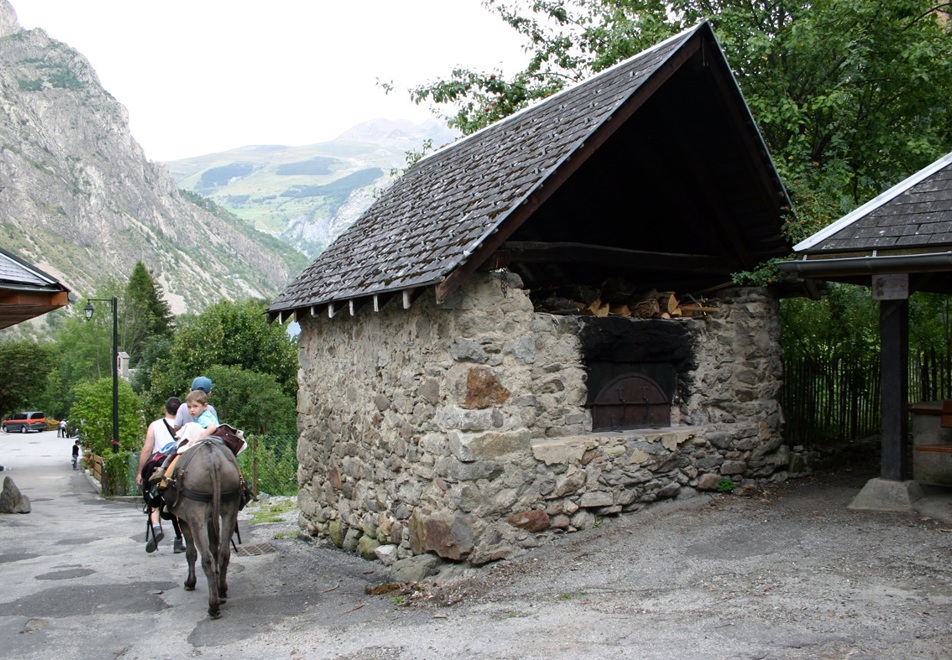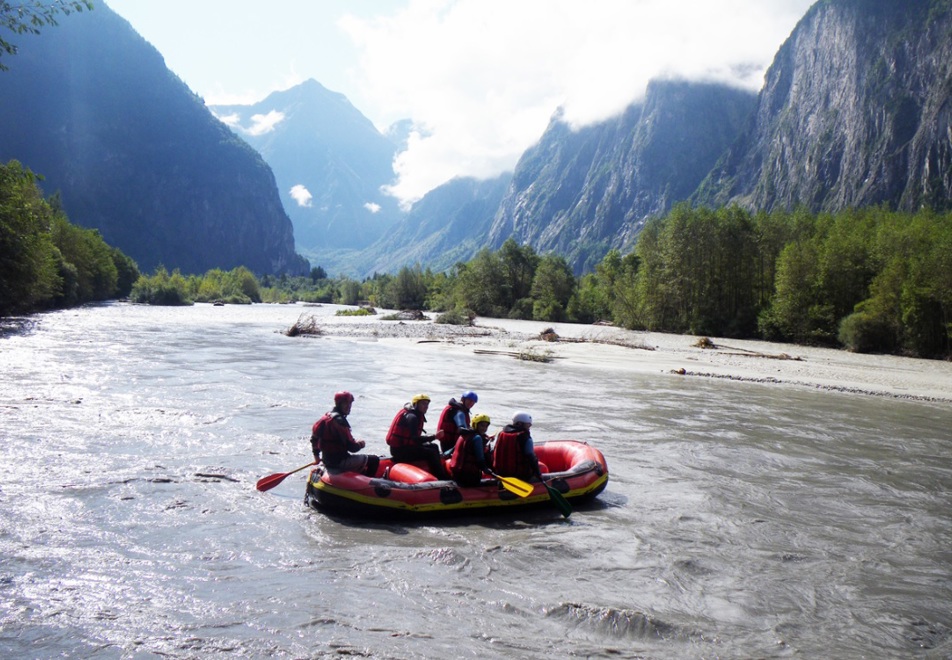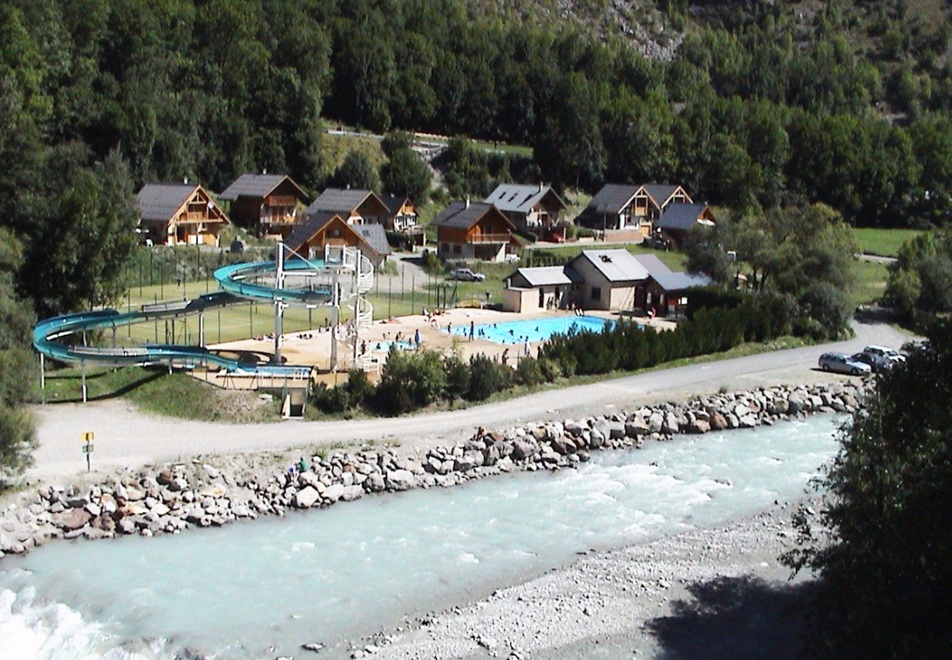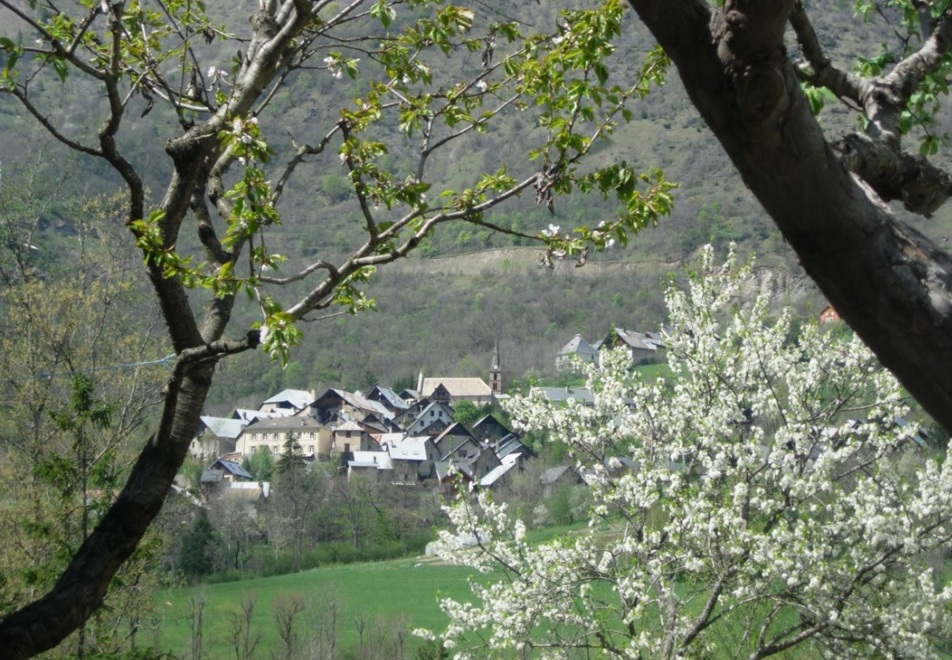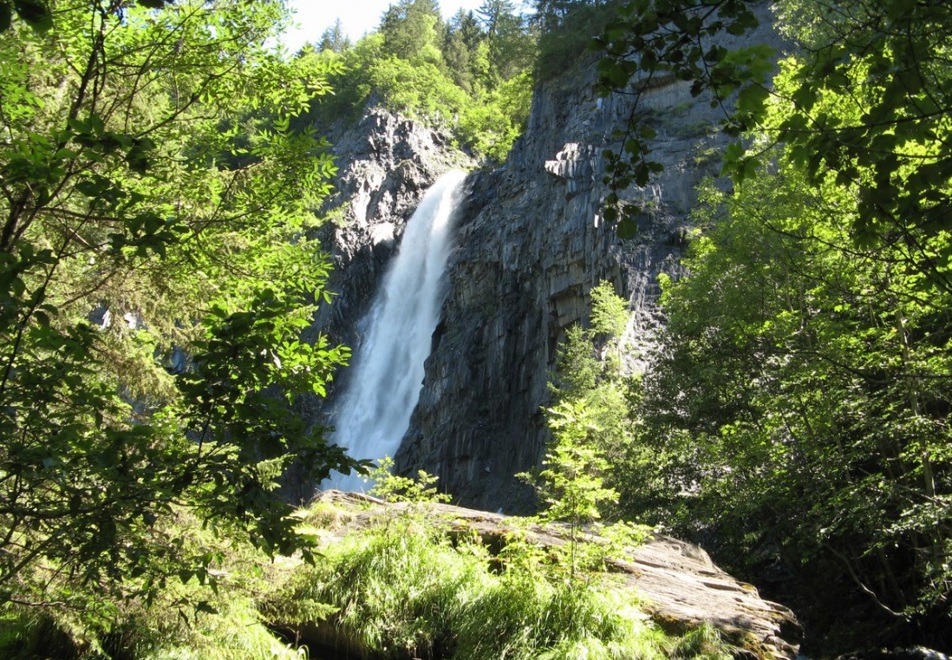 The pretty little village of Venosc is accessed from a main road turn-off and is linked to Les Deux Alpes by gondola.
Its narrow cobbled streets, old chalets, fountains, 14th century church and old-style architecture gives the village and its hamlets a traditional alpine feel.
Enjoy long treks, easy walks, mountaineering and rock climbing in the heart of the Ecrins National Park. Enjoy some sunbathing by the outdoor pool and cool down sliding down the waterslides. In Les Deux Alpes there is a swimming pool, artificial skating rink, tennis courts, a 9-hole golf course, mini golf, 2 summer luge runs, a trampoline area, a climbing wall, 2 archery fields, a sports centre, and a riding centre, plus clubs to entertain children from 6 months to 16 years old. Les Deux Alpes is also home to Summer Skiing. You can get to Les Deux Alpes by gondola as well as car.
Places of interest
Adventure Park: For adults and children, with monkey bridges, rope ladders, barrels and bungee jumping
Grotte de Glace: Several caves dug through thick ice, are decorated with ice sculptures. Non skiers can reach the Dome de Lauze by tracked mini bus. This excursion, known as Croisière Blanche is a unique experience in a high mountain environment (Les 2 Alpes).
Belvedere de la Croix: From the cross standing on top of a grassy knoll situated behind the UCPA chalet in Venosc, one looks down a sheer drop to the bottom of the Vénéon Valley. The Roche de la Muzelle, with its characteristic suspended glacier, towers above the whole landscape.
LES DEUX ALPES IS AN 8 MIN GONDOLA RIDE AWAY, WHERE THERE IS A MULTITUDE OF ACTIVITIES ON OFFER. SEE LES DEUX ALPES
Les 2 Alpes Summer Ski
Open from: 20th June to 29th August 2015. From 7.15am to 12.30pm every day, depending on the period.
(Please note that the Glacier opens for skiing on 13/06/15 but for the first week it is only accessible to registered Ski Clubs).
In less than 30 minutes you can be on one of Europe's largest glaciers (3200m-3600m). 90 skiable hectares on the glacier.
Big air bag for ski and snowboard jump practise. From €2 per jump.
View here for more details on Summer Ski including prices for ski hire, lift pass, ski school etc
NUMBER OF SKI LIFTS ON THE SKI AREA IN SUMMER: 17
2 CHAIR LIFTS / 8 SKI TOWS / 2 GONDOLA LIFTS / 1 CABLE CAR / 2 DRAG LIFTS / 1 FUNICULAR LIFT / 1 ELEVATOR
NUMBER OF RUNS ON THE SKI AREA IN SUMMER: 11
(1 RED - 9 BLUE - 1 GREEN)
Venosc Gondola
The Venosc cable car opens from June 20 to August 29 and connects Venosc to Les 2 Alpes.
Usual opening times are from 8am to 8pm.
Mountain guides office 2 Alpes
For your snowshoeing, glacier trekking, mountaineering etc...
0033 4 76 11 36 29   
guides2alpes@yahoo.fr
Venosc Sport Whitewater with integral rafting
Qualified instructors.
Offering baptisms rafting, canyoning and white-water swimming...
From 01/05 to 30/09: open daily.
Insurance included
Guide prices:
Rafting (from 7 years) 23 €
Hotdog / kayak (from 10 years) 26 €
Hydro or canyoning (from 14 years) € 42
Entertainment on water (6 to 12 years) € 16
0033 4 76 80 25 05
rafting@laposte.net
Venosc Hiking with Donkeys
The Venosc's donkeys are accustomed to the hiking and they know all the trails of our mountains ...
Possibility to rent a donkey every day, whatever the time of year (on request)
00 33 6 15 68 92 69
aniers38@gmail.com
Venosc Aventure Park
Tree climbing of 700 m in the forest with some thirty rope bridges, zip lines, ladders, trapezes, bungee jumping ...
From the end of June to the first week of July (2PM to 7.30 PM). Closed on Saturdays.
From the second week of July to the end of August (1 PM to 7.30 PM).Closed Saturdays.
Drinks and snacks on site
Small tree climbing and ball pool for children less than 1m55 arms raised
0033 4 76 79 75 33
http://www.aventure-parc.fr
aventureparc@2alpes.com
Venosc Tennis
Two tennis courts, open from mid June to early September
Guide prices: 
7.am to 4 pm: 6 € / hour
4 pm to 7 pm : 7 € / hour
7 pm to 9 pm : 6 € / hour
Located in the hamlet of Bourg d'Arud
Venosc Swimming Pool
A nice pool with large pool, paddling pool and water slide.
July to end August Open daily from 10h to 19h. 
Guide prices:
Children - 4 years and persons aged over 70 years: free
Adult (13 years old): € 3 
Children: 2 €
Exit from the pool enclosure invalidate the ticket.
Located in the hamlet of Bourg d'Arud.
Venosc Hikes/Walks
Discover the various hamlets of Venosc by an easy loop of 40 minutes
From the tourist office, descent to the donkey farm. Cross the wooden bridge, pass in front of Adventure park, continue until you've reached the Alleau hamlet. Cross the white bridge, you are now in Bourg d'Arud. (To see: chapel St Sauveur and Muzelle's castle). After the castle, turn right and go to the end of the car park. Take the footpath on your left. You arrive at the hamlet of Sellier (To see: chapel St Sébastien) . Then you get to the heart of craft village (Don't miss: many craft shops, the church, the sundial ).
If you want to hike with your baby, the tourist office rents baby carriers.
Waterfall of Muzelle
30 minutes walk to discover the waterfall Muzelle
From the tourist office, descent to the donkey farm. Cross the wooden bridge, pass in front of Adventure park. Follow the path until you reach a big panel that indicates Muzelle refuge. From here on you are about 15 mn from the waterfall. Take the footpath on your left until you reach the waterfall.
This waterfall comes from the torrent of "Pisse" coming directly from the Muzelle glacier ...
Walking and hiking map available at the tourist office. Many more walks available.
Please note:

 All the above information is for information only. For the most up-to-date information please visit the resort tourist office website. All prices for activities are in local currency (€ Euros) and are bookable and payable locally in resort.

Venosc tourist office
38520 Venosc
Tél: +33 (0) 476 80 06 82 or contact by email: info@venosc.com
Bar, restaurants within Venosc, but smaller selection. Many more options in Les Deux Alpes where there is a plethera of restaurants
Venosc restaurants
Restaurant bio douces gourmandises
The restaurant is also a point of sale'' delicacies'': candy, cakes, wine ...
La Bombance
Located in the heart of the authentic village of Venosc, a splendid building houses a restaurant where you can enjoy mountains specialties, traditional cuisine and PIZZA.
Le Château de la Muzelle
Restaurant tucked away in a castle dating from the seventeenth century along the Vénéon open from may.
Le Dolilou
Traditional restaurant in an old village house.
By Road:
Driving distance from Calais to Venosc will be 587 miles (approx 8hrs25). From Calais, take A26 Motorway towards Reims and Troyes, then Dijon, Lyon, A480 Motorway to Grenoble, exit no8 (Stations de l'Oisans), then N91 road to Briançon via Bourg d'Oisans. Venosc is 12km from Bourg d'Oisans.
By Rail:
Grenoble station 65km – Shuttle Bus VFD +33 476 80 00 90
Airports:
Grenoble Airport is 104km from Venosc (1 ½ hours)
www.grenoble.aeroport.fr - Shuttle bus Monnet
Chambery Airport is 130km from Venosc (1 ¾ hours)
www.chambery-airport.com
Lyon Saint-Exupery is 152km from Venosc (1 ¾ hours)
www.lyon.aeroport.fr - Shuttle bus Satobus
Geneva Airport is 211km from Venosc (2 ½ hours)
www.gva.ch/en
Need an Airport Transfer? Prices from £114.50 per person based on 4 sharing a private return taxi from Grenoble Airport to Venosc. Call our reservations team for details on 0844 576 0170 or email reservations@peakretreats.co.uk