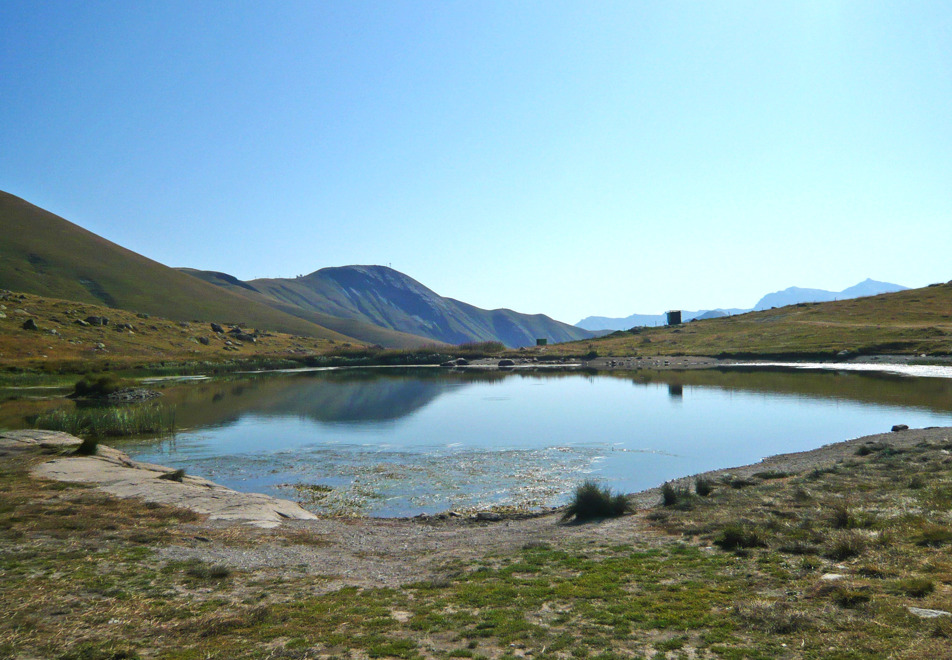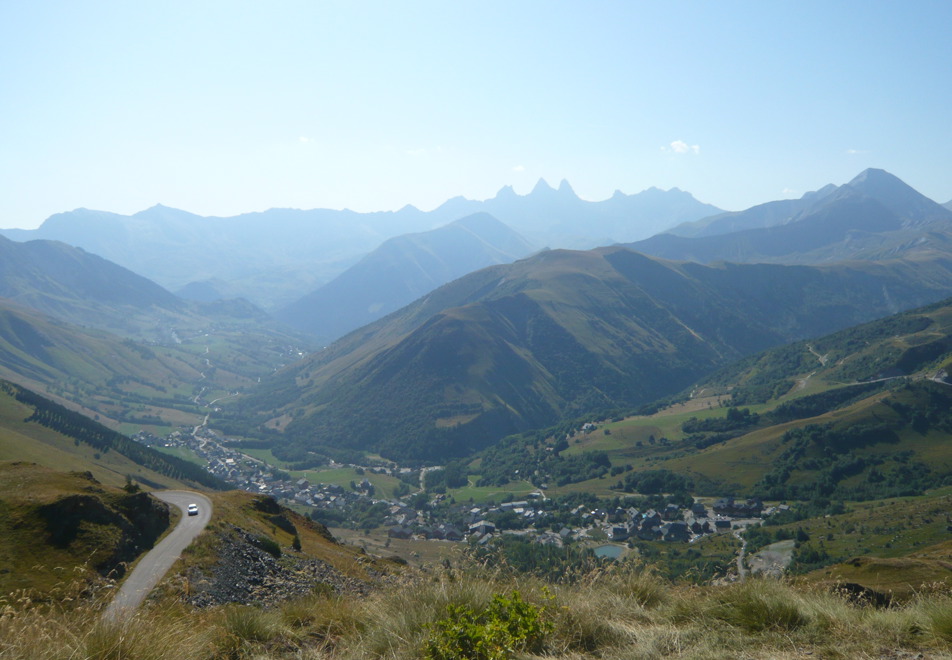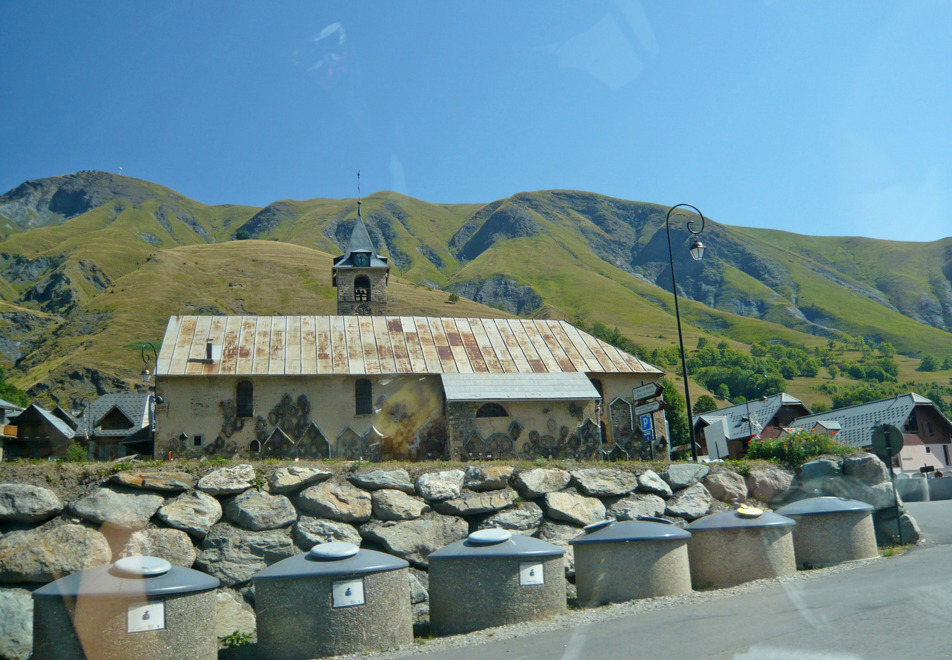 Saint-Sorlin has successfully managed to preserve the atmosphere of a rustic and isolated little mountain village.
Imbued with genuine mountain spirit it takes visitors on a journey back in time with its old-established shops, carefully preserved Savoyard farm houses, colourful local costumes, traditional crafts and baroque church. There are many delightful restaurants, bars, and a regional speciality take-away shop. For a slice of village life visit the museum at Saint-Sorlin and the fromagerie to see the local cheeses still made by traditional methods.
With more 100km of marked and maintained tracks around the village and the Plan du Moulin chairlift open all summer, the Arvan-Villards Massive provides many opportunities to discover the alpine mountains.
The last village on the road to the Col de la Croix de Fer, linking Vaujany and Oisans, Saint-Sorlin d'Arves is set in a sunny little valley with incomparable landscape and surrounded by majestic peaks such as the Aiguilles d'Arves.
Places of interest in Saint-Sorlin
·          Village Museum: Reconstitution of a room of a traditional chalet, history of the types of architecture, an ancient tool exhibition and a summary of the history of the village and its people.
·          Fromagerie Cooperative – Discover how the local cheeses and other Savoyard specialities are made, and try a taste!
St Sorlin Mountain Hiking & Marked footpaths
There are more than 100km of marked footpaths around St Sorlin that are varied abilities. Guide books on sale at the tourist office. 
Guided Hikes
St Sorlin Bureau Montagne des Arves 
La Chal - 73530 Saint Jean d'Arves
Tél: 0033 6 76 87 08 08
E-mail: contact@bma73.fr

Prices start from 18 € for adults, and 12 € for children under 12. 
St Sorlin Hiking
There are more than 100kms of marked trails that await you around St Sorlin d'Arves. The different hamlets, family discovery or ascent of the mountain environment offer many opportunities available to you in an exceptional setting. A trail guide is available at the Tourist Office of Saint Sorlin d'Arves or by mail (see order form).
There are 15 walks in 4 difficulty levels, from St Sorlin d'Arves, one in Saint Jean d'Arves, two on St. Columban Villards - Col du Glandon and one in Albiez Montrond. For each circuit, you will find an excerpt from IGN, the difficulty level, place of departure, the overall time, the vertical gain, distance, maximum altitude, the value of the output and the description of the route with a photograph.
River hiking
River hiking with mountain guides. From 6 years old
For real sensations, uniform provided. Neoprene jacket or shorty provided. Sneakers and change of clothes recommended Very playful, in an atmosphere of water games and splashes guaranteed!
Tel: 0033 (0)4 79 59 79 40

St Sorlin Climbing
Over 20 routes with up to 80m of level difference from 4 to 6b+, south-east facing, rock: gneiss. Free access. Equipment can be hired. Guides can be arranged.
Bureau des Guides de Montagne (F6) 
Mountain guides 
Tel. 04 79 59 74 06 - Mobile 06 84 93 77 91
http://guide.montagne.arves.free.fr  
St Sorlin Mountain Board
Tél. 0033 6 74 78 02 66
Discovery session for 6-8 yrs: 1h for 15 €
Initiation session for 8-12 yrs: 2hrs for 23€
Freestyle session: 2hrs for 25 €
Initiation adult: 2hrs for 33 €
Development freeride: 2hrs for 55 €
St Sorlin Artificial bathing lake
Your water relaxation place at the top of the village with lawn, picnic tables, barbecues playground area, etc. Free access and supervised bathing from 12 pm to 6 pm in season. Dogs not allowed.
St Sorlin Mountain Biking
250km of marked trails. Maps available at the tourist office. Bikes can be hired.
St Sorlin Cycling
La Maurienne labels itself 'the world's largest cycling area' and has the most impressive climbs in the Alps - Galibier, Glandon, Madeleine, Iseran and Croix de Fer. La Maurienne offers 56,000m of ascent over nine passes which are all marked with cycling milestones counting down your distance to the top. 19 routes are also equipped with the timing system Timtoo.
www.cyclo-maurienne.fr
St Jean Cinema
At St Jean (Le Chal) – 3km away
215 seat room, 11 metres large screen.
St Sorlin Arvan Tennis Club
Tennis court rental, week training, tennis lessons, private lessons.
Tel. 33 (0)4 79 59 76 98
Tennis court rent:
1 hour: 10 €
Mini tennis + training wall 1 hour: 5 €
Tennis lessons:
25 €/h for 1 pers
26 €/h for 2 pers
28 €/h for 3-4 pers
St Sorlin High Forest Course
Tel. 33 (0)6 89 58 19 02 - arvanture@wanadoo.fr
www.arvanture.sitew.com 
Open every day from 9 am - 5 pm. Move about one tree to another on a secured course. Different level courses (minimum height 1m10 – about 5 years old).
Adult: 18 €
Under 16 and more than 1m40: 16 €
Less than 1m40 (but more than 1m10): 12 €
St Sorlin Paragliding and Microlight Tandem Fly
Tel: 33 (0)6 80 15 86 47 - dom.henry@hotmail.fr
www.sybailes.fr
Information and registration by calling. 7 years+
St Sorlin Canyoning
ARVAN EVASION-CANYONING
BUCCI Benjamin: 33 (0)6 70 99 69 21
'Discover' for ages 7+: 49 € pers 
St Sorlin Archery
Tél. 04 79 59 71 77 - tourist office
With Jeremy, discover archery at Plan du Moulin.
From €9
Bungy Trampoline and Giant Trampoline
With our bungy trampolines from 15 to 100 kilos sensations guaranteed!
In the giant trampoline children from 3 to 12 years old can have fun in complete safety.
Sybelles Lift Opening
4 Sybelles chairlifts working on Monday and Wednesday for pedestrian or mountain bike. Tickets on sale behind the Tourist Office.
Pedestrian or bikeway up from 7.70 € adults
Day sybelles from 14.90 € adults
Photo workshop
Maximize your Reflex with this photo training.
Meeting Tuesday, at 4 pm. in front of Saint Sorlin d'Arves' Tourism Office
Tel: 0033 (0)4 79 59 79 40

St Sorlin Bus Excursions
Susa every Tuesdays, Torino, Milano...
Information and booking on www.trans-alpes.com or at the Tourist Office of St Sorlin d'Arves
Mountain Life
Discover the Savoie-Maurienne with the Latitude-Gallimard internet series
Please note

: All the above information is for information only. For the most up-to-date information please visit the resort tourist office website. All prices for activities are in local currency (€ Euros) and are bookable and payable locally in resort.

Saint-Sorlin Tourist Office              
Tel: 00 33 479 59 71 77
www.saintsorlindarves.com

Spring and autumn: from Monday to Friday 9am - 12am and 2pm - 5pm (except on bank holidays)
Summer: every day 9am - 12am and 2.30pm - 6.30pm
Bars, restaurants, shops, club (D'Sybell Club) open some Fri and Sat nights. L'Avalanche café is open until 2am.
Nightclub
At "Plan du Moulin" in St Sorlin d' Arves, D'SYBELL CLUB suggests you spending evenings in a high tech atmosphere with modern deco (icy bar, sound system BOSE, light games , wall projections, DJ, big spaces, special evenings).
Altitude restaurant
L'ALPE
Tél: 0033 6 81 91 33 12 - www.l-alpe.com
Open from Monday to Thursday then from Friday to Sunday by reservation. Access by chairlift Plan du Moulin Express, traditional cooking and Savoyard specialties. 
Doctors, pharmacy, cash point, bakery, hairdresser, bank, post office, sports shops.
Mini-market Super (opening hours: 8.00-12.30am / 3.00-7.30pm)
Mini-market Sherpa (Village centre, open all year long. Summer opening hours: 8.00-12.30am / 3.00-7.30pm)
Butchers - Regional products, hams, sausages… (opening hours: 8.30-12.30am / 3.30-7pm. Closed on Sunday afternoon)
Bakery (open every day during season)
In Orée des Pistes residence, open to everyone. Open all year long from 7am to 10pm.
Swimming pool in St Jean de Maurienne (23km away).
Ice rink in Le Corbier and La Toussiere (30km away).
Wellbeing and fitness centre in Le Corbier (30km away).
By Road:
Driving distance from Calais to Saint-Sorlin 580 miles (8hrs30)
From Calais, take A26 Motorway towards Reims and Troyes, then Dijon, Lyon, then A43 Motorway Exit Saint-Jean de Maurienne. Follow signs to 'Vallee de l'Aran' via the D 926 (20 km from the motorway exit).
By Rail:
Saint-Jean de Maurienne station (23km) then shuttle bus
Les Transports Milliex +33 479 64 00 30 or taxi. 
Airports:
Chambery 80 km from Saint Sorlin (1 hour)
Grenoble 120km from Saint Sorlin (2 hours)
www.grenoble.aeroport.fr
Turin Airport is 166km from Saint Sorlin (2 hours)
www.aeroportoditorino.it
Geneva 188 km from Saint Sorlin (2 hours)  
www.gva.ch/en
Lyon Saint-Exupery 200 km from Saint Sorlin (2 hours)
www.lyon.aeroport.fr
There is no village shuttle in the summer.