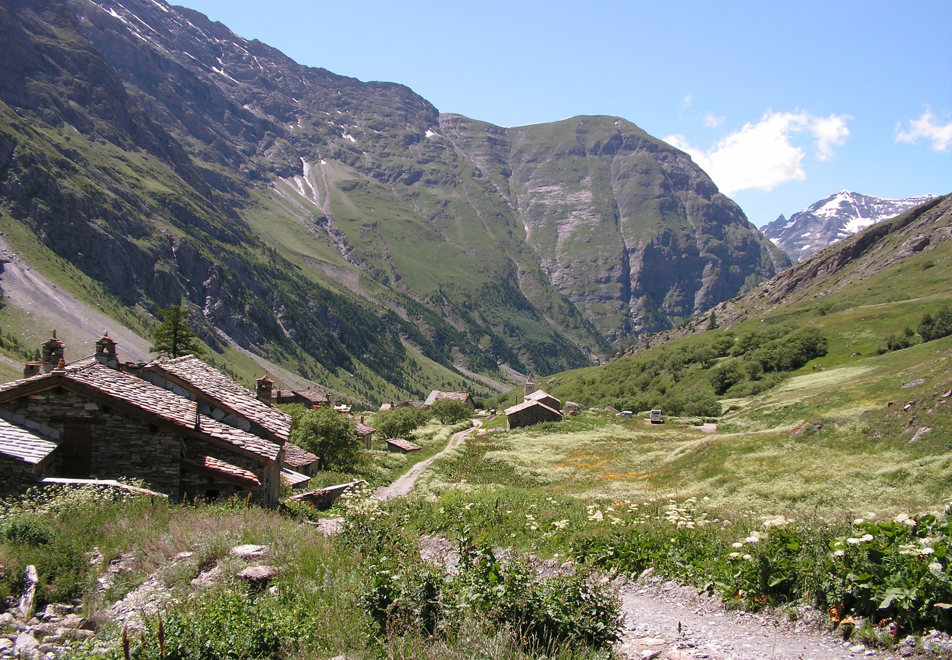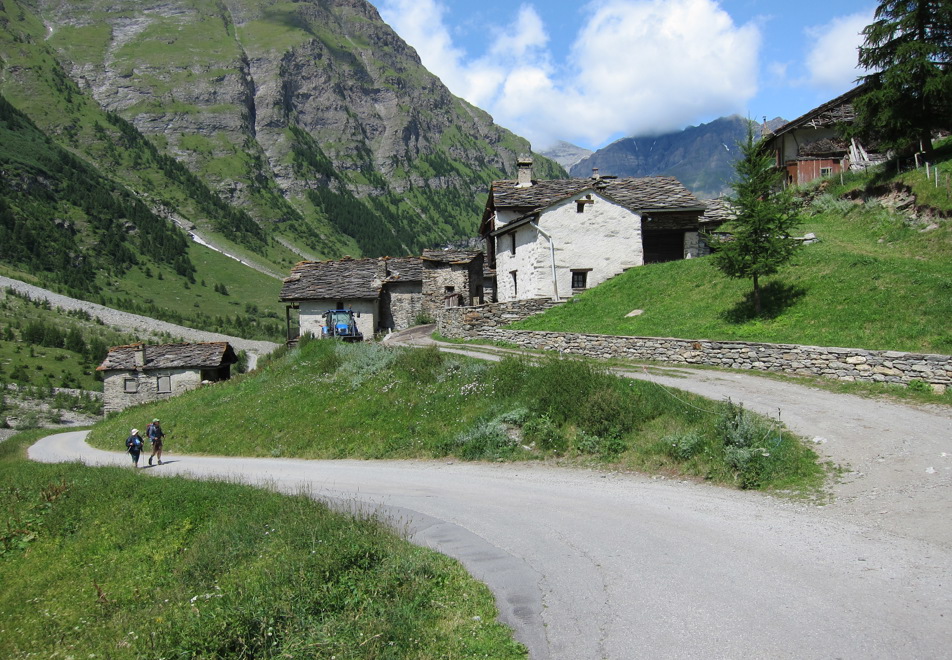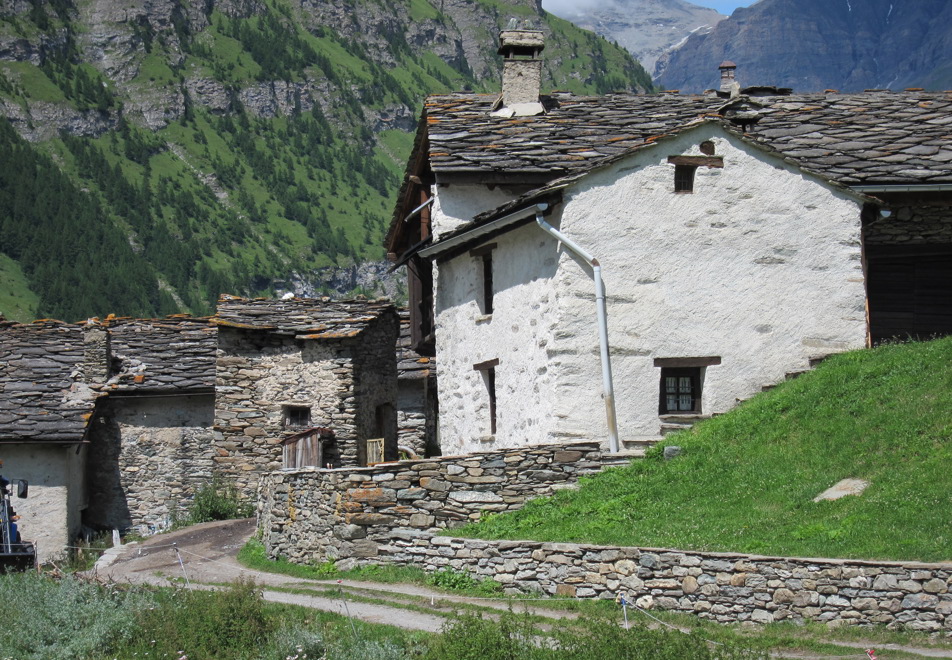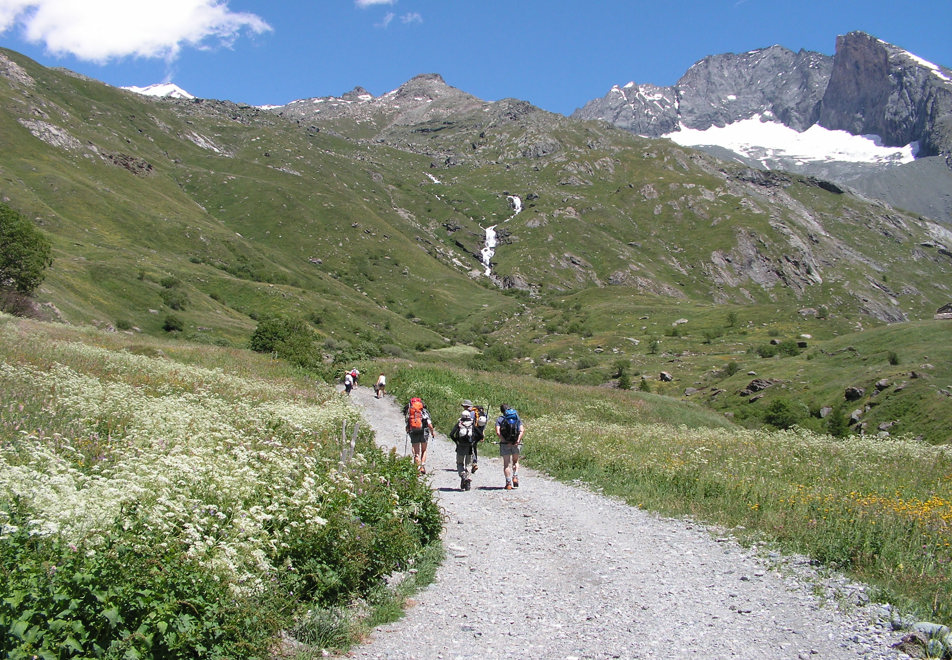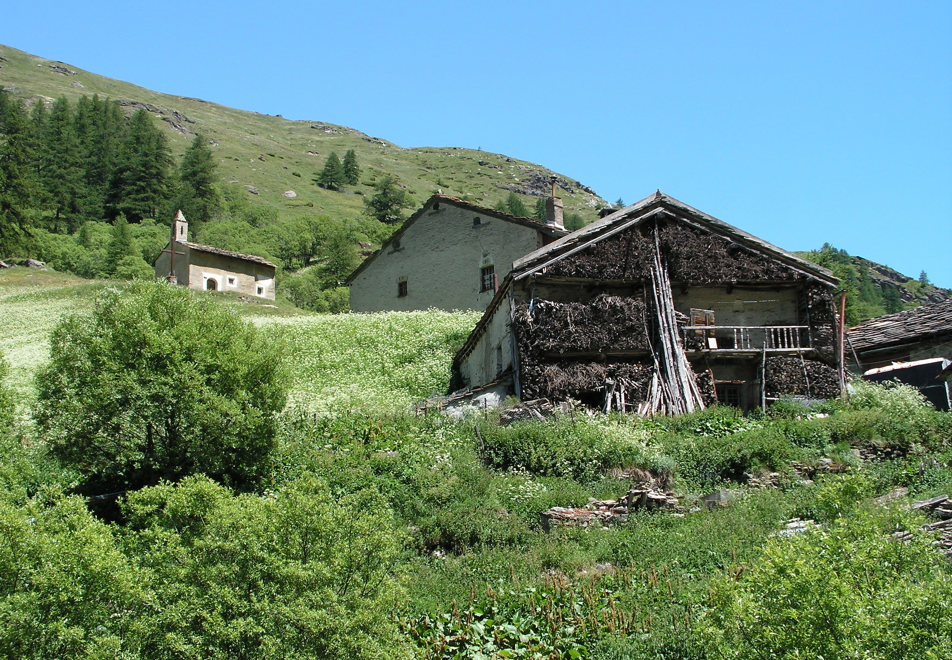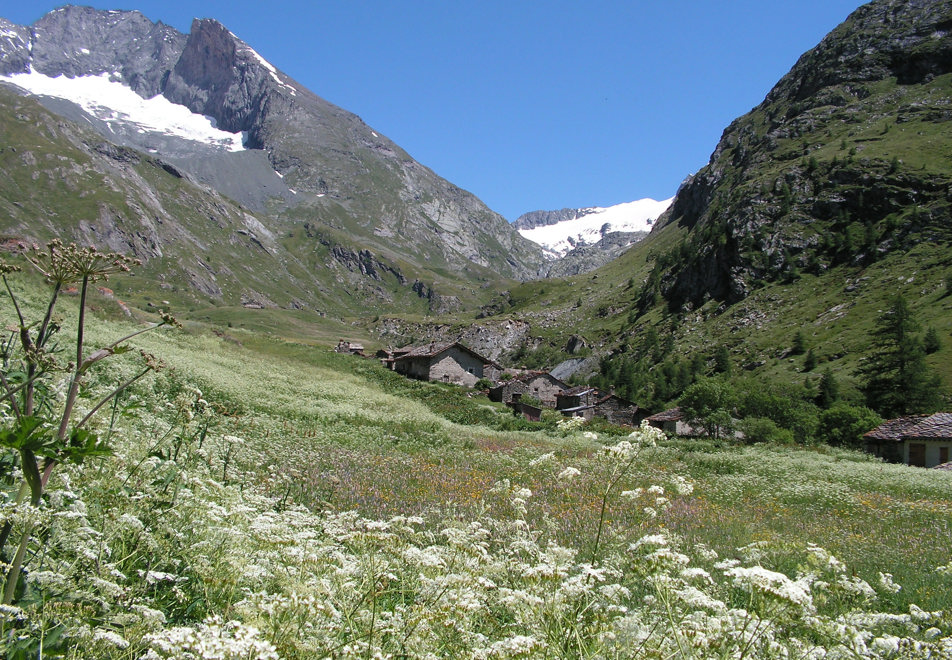 Bessans is located at 1750m in the Maurienne Valley (not far from Val Cenis).
Either on bikes or on foot, Bessans offers an extensive network of hiking between the Vanoise National Park, the typical valley Avérole and wild valley Ribon. The village is characterised by a rich heritage with cave paintings, baroque chapels, carved stone carvers and craftsmen.
 
Summer activities include:
• Mountaineering, climbing, via ferrata ...
• Fishing, swimming, canyoning,  ...
• Biking, hiking ...
Top summer activities to experience in Val Cenis
Please note Peak Retreats do not book any activities and most activities are payable. For more information about pricing and availability, please contact the Val Cenis Tourist Office on 0033 479 05 96 52 or visit bessans.haute-maurienne-vanoise.com
Bessans Canyoning, Via Ferrata, climbing 
Guides de Haute Montagne de Bessans
www.guidesmontagnebessans.com
Bessans walking in the Maurienne Valley
Val Cenis - the trail along the lake of Mont Cenis 
Duration 1h
Altitude 100 m
Type of course -Hiking
Type - Walking
Bessans - Alpage du Vallon 
Duration 4h
Altitude 500 m
Type of course - Hiking
Type - Family
Exit Bessans bridge then turn right into the GR5 which rises to the deck of Vallon and mountain chalets.
Bessans International Stage Biathlon
Bessans
3 km of tracks on asphalt - the highest stages of Europe.
Bessans Cosmic sauna – upon reservation
Cosmic Nordic sauna outside at 85 ° C.
Open from June to August, 7 days a week from 7pm - 11pm. http://www.plongee-vanoise.fr/
Bessans Little Pony Rides
Rach des Petits Poneys, located on the bank of l'Arc.
Bessans Paragliding
Tandem flight with a qualified instructor
Discover the Haute Maurienne seen from above with BONNEVAL PARAPENTE sites and Bessans Bonneval sur Arc.
www.bonneval-parapente.com - anselmetalex@gmail.com
Bessans Bathing Water/Lake
At 2.5 km from the village with a picnic area. Supervised swimming in July and August. Possibility of fishing.
Bessans Cycling
La Maurienne labels itself 'the world's largest cycling area' and has the most impressive climbs in the Alps - Galibier, Glandon, Madeleine, Iseran and Croix de Fer. La Maurienne offers 56000m of ascent over nine passes which are all marked with cycling milestones counting down your distance to the top. 19 routes are also equipped with the timing system Timtoo.
www.cyclo-maurienne.fr
Restaurants in Bessans
Altitude restaurants in Summer
REFUGE D'AVEROLEEasy Access: Summer 1hr45mins walk (easy walk) from the parking Vincendières, or shuttle (July and August) + 45 min walk. Drinks, snacks and food based on local and organic products are served on the panoramic terrace!
+33 (0)4 79 05 96 70
www.refugedaverole.ffcam.fr
refuge.averole@wanadoo.fr
Restaurants in Bessans
LA GRANGE DU TRAVÉROLE (A5ROUTE DE BONNEVAL - BESSANS)
In a superb setting -b ooking required. Parking nearby. Come and enjoy our chalet or sunny terrace and ample our Savoyard speciality dishes. Homemade goat's cheese and eggs for sale. Easy access and car park located next to chalet. NEW: book a nordic evening in the Kota (Finnish chalet) and sample our grilled meats in a great atmosphere.
www.lagrangedutraverole.com
contact@lagrangedutraverole.com
Open from 21/06 - 7/09 +33 (0)6 82 11 03 10
LA BÂTISSE(A6 LE VILLARON - BESSANS)
Situated opposite the Charbonnel, for a sweet or savoury treat throughout the day. Home-made daily specialities, grilled cheese toasties, a selection of omelettes and salads, home-made desserts, milkshakes made with unpasteurised milk fresh from the local dairy, sweet pancakes and much more. On reservation in the evening, special Mountaineerer's menu (soup, hearty main dish, local cheese board and dessert) or local Savoyard specialities (raclette, fondue, tartiflette).
+33 (0)4 79 83 14 51 
www.gitedelabatisse.com
lol.villaron@free.fr
LA BOCONA (B2-C2RUE SAINT ETIENNE - BESSANS)
Warm and friendly traditional Savoyard restaurant, serving regional specialities, sweet and savoury pancakes, ice cream sundaes. South facing terrace.
+33 (0)4 79 05 07 88
www.restaurant-la-bocona.com
labocona@hotmail.f
10.00-24.00 except Sunday evening
LE CHALET DE SÉRAPHIN (B2 RUE DES CONCHETTES - BESSANS)
Traditional Bessans cusine … Many speciality dishes including Savoyard cheese fondue, raclette, tartiflette, or wine fondue…Indulgent desserts: blueberry tart, blueberry and violet mousse and many more…
+33 (0)4 79 05 37 08
www.lechaletdeseraphin.fr
resto@lechaletdeseraphin.fr
Open every evening
LA FRINGALE DU PONTET (B2 RUE DES CONCHETTES)
Fresh bread and pastries, sandwiches prepared on the premises with home producerd cold meats; home produced flans and sweet treats. Eat in or takeway.
+33 (0)4 79 05 96 99
www.pontet-chaudannes.com
Open 07.30-19.00
LE GRAND FOND (E1 / E2 RUE DU PRÉ DE L'HUILE - BESSANS)
Home-made specialities. View over the slopes. Fast food and snacks
+33 (0)4 79 05 83 05 +33 (0)6 71 06 84 75
LE PARADIS (D3 RUE DE SAINT SÉBASTIEN - BESSANS)
In a unique setting, try out Savoyard and Bessanais specialities, as well as pizzas and pancakes and a wide choice of coffees and teas, whis- kies, beers and a large selection of wines from the region.
+33 (0)4 79 05 96 11
www.leparadis-bessans.com
leparadis-bessans@wanadoo.fr
LE PETIT BONHEUR (C2 RUE DES CONCHETTES - BESSANS)
South facing terrace.
+33 (0)4 79 05 06 71 http://petitbonheur.bessans.free.fr
LE PONTET (G3 PLACE DU PONTET - BESSANS)
Artisan butcher and caterer since 1985. Home-made cured meats, ready meals, tarts, meat and a wide range of sweet or savoury treats available to eat in our friendly restaurant
+33 (0)4 79 05 96 99
Open 9.00-19.00
LA TORDO (F3 RUE DE LA PLAN FENETTE - BESSANS)
+33 (0)4 79 05 87 79
Open 10.00-23.00
LA VANOISE (G3-G4 RUE DE L'ILETTE - BESSANS)
Peaceful setting at the foot of the slopes at the heart of the Vanoise National Park. Family hotel with delicious home cooking. Group rates. South-facing terrace. Free WIFI access.
+33 (0)4 79 05 96 79
Laundrette, bakery, boulangerie, regional produce (cheese and meats), sports shops, post office, Sherpa mini market, cash machine, newsagent Sherpa
Laundrette
La Fringale du Pontet
Rue des Conchettes
73480 Bessans
+33 (0)4 79 05 96 99
07:00 to 19:00
Sherpa Alimentation
Rue Saint Etienne
73480 Bessans
08:30 to 13:00
14:00 to 19:30
Post office
La Poste
Place de la Mairie
73480 Bessans
+33 (0)4 79 05 94 57
Mon-Fri: 09:30 to 12:00
By train
TGV Paris-Modane by regular liaison 4 h. Nearest station: Modane.
Consult schedules on the SNCF website.
Bus Station Modane to all villages of Haute Maurienne Vanoise. Information 00 33 479 68 32 96.
By plane
Chambery Airport - 1 hour 30 
Grenoble airport - 2 hours
Lyon Saint-Exupéry 2 h 30 
Geneva International Airport - 3 hours 
Turin airport - 2 hours 
By car
A43 motorway towards Turin, exit N ° 30 - Modane , then secondary road 1006 (ex-N6) management Lanslebourg (10 km from Bramans 43 km to go to Bonneval sur Arc).
In resort - how to get around Bessans and surrounding villages
ATV electric assist
The joys of cycling without the effort! With electric mountain bike, explore the territory offers all-paced. It only remains for you to enjoy the scenery around you! Its objective is indeed to leave the paved road and enjoy the scenery, to share a moment with family or friends. In addition to rental stores, sports partners will provide you with sheets of routes classified by theme and difficulty. 
Mountain bike rental electric assist (€ 15 half-day or 20 € per day)
• Sport 200 Tracq Sports (Bessans)
Between resorts
The ESTIBUS
From 1 €, the Estibus runs from June 30 to August 30, and July 1 2013 for the line to Avérole and Bridge Ouilleta. 
The principle of Estibus is simple: a set of six bus lines crisscrossing the Haute-Maurienne Vanoise created and thoughts to facilitate the movement of all at a lower cost (from € 1 each way). With it, you can go everywhere: the Iseran pass the Col du Mont Cenis, via Le Planay, Bonneval sur Arc and Avérole valley. The objective of the ESTIBUS is to facilitate the movement of pedestrians to go to the departures of hiking but also places such as Iseran pass or heart of the Parc National de la Vanoise. The Estibus is open to all those wishing to discover the Haute Maurienne otherwise quietly. Especially designed for families, it is free for children under 4 years and enables teenagers to engage in other activities than their parents, without mobilising the family car (pool, bowling, climbing).
Bessans News & Events 2021/22
Events:
Tourist Market June 14th-31st August 2022
Pilgrimage of Tierce 16th July 2022 In Bessans, Notre-Dame is celebrated at the top of the mountain at 2973m every year on July 16.

 

The oratory built in 1446 by the inhabitants of Vincendières was restored in 1984 by volunteers.

For g

ood walkers, the climb takes 4 hours on the Ribon side.
Traditional Festival of August 15 in Bessans 15th August 2022

Mass and procession in traditional costumes, catering, raffle, music, traditional dances, children's games, local crafts, heritage tours.