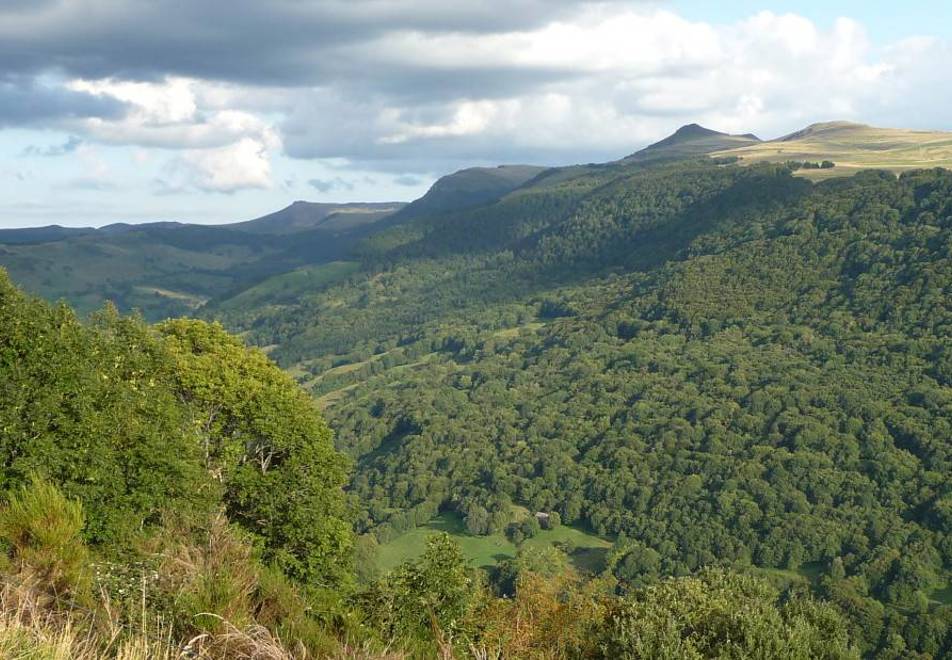 Discover one of France's least known areas, Cantal, in the Auvergne. Explore its volcanos and fascinating flora and fauna.
Amongst the volcanic natural park of the Auvergne, our accommodation in Cantal is in an area of forest and hills that is known as le Massif de la Pinatelle. The forest emerged on the volcanic hills three million years ago. There is a sense here of having discovered a precious wilderness, a mix of pine forest and grassland that serves as pasture for cows to graze in summer, teeming with wildlife.
Le Massif de la Pinatelle is an area that is a mosaic of different natural habitats – prairie land, marshes, lakes, grazing pastures – and as such is a haven for red deer, otters, foxes, grass snakes, greater spotted woodpeckers, crested newts and more.
From the shores of the Lake du Pecheur (where our accommodation is found) you can see more than 50 types of nesting or migratory birds.
The forest is ideal for walks and for connecting with nature while the area also boasts picturesque villages.