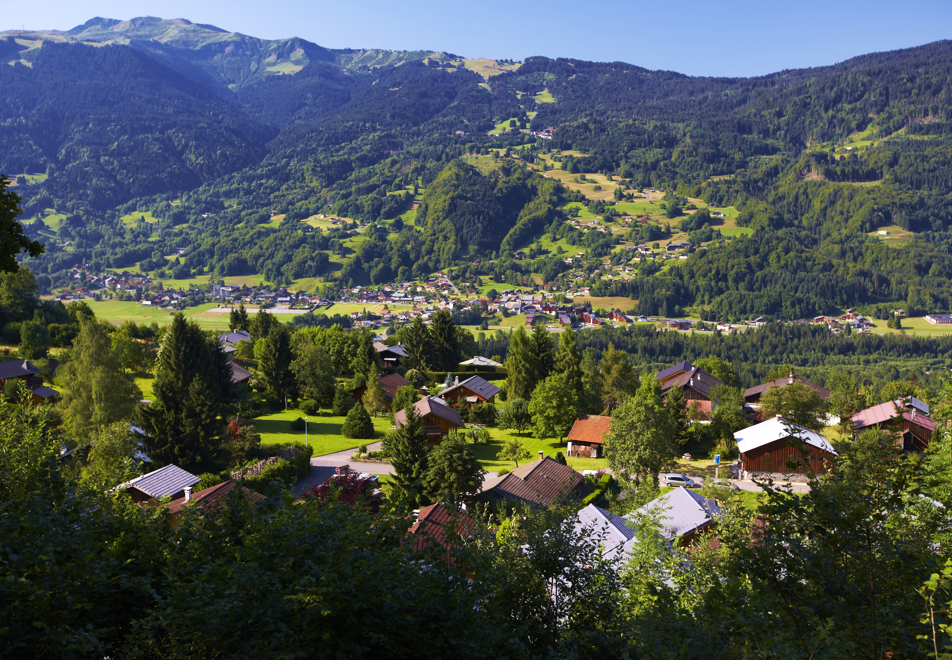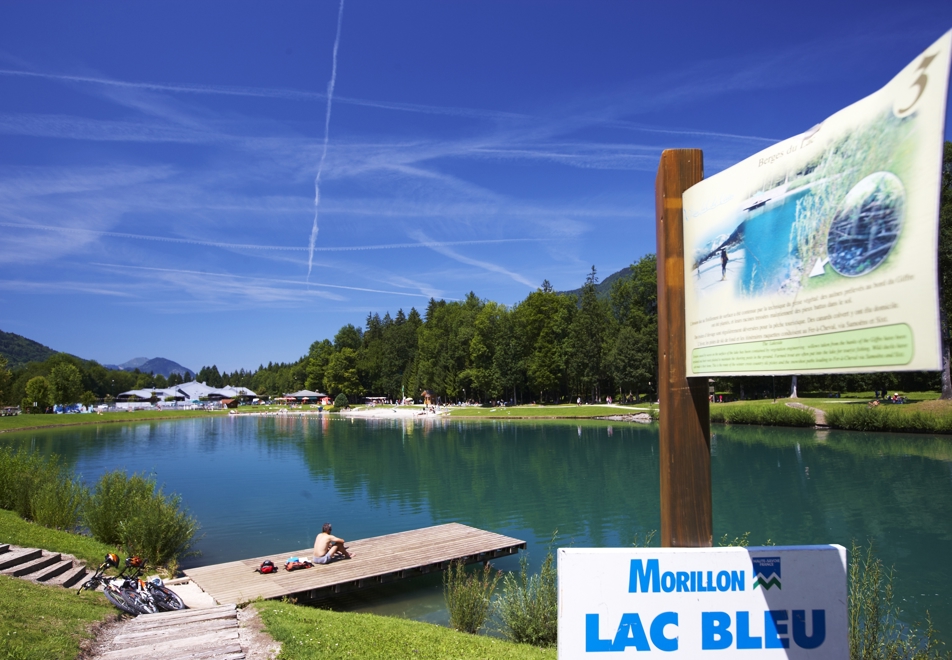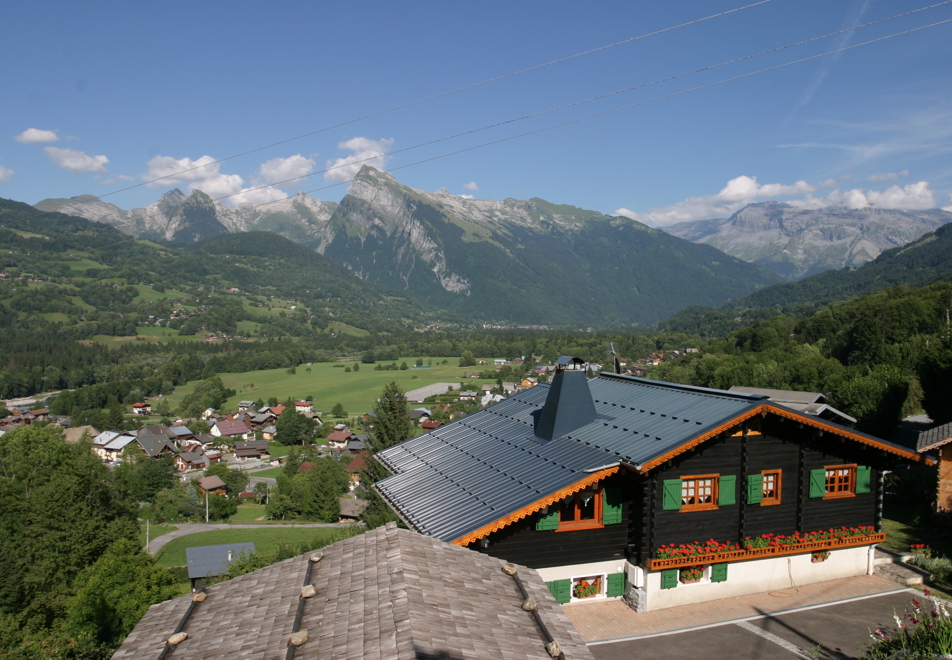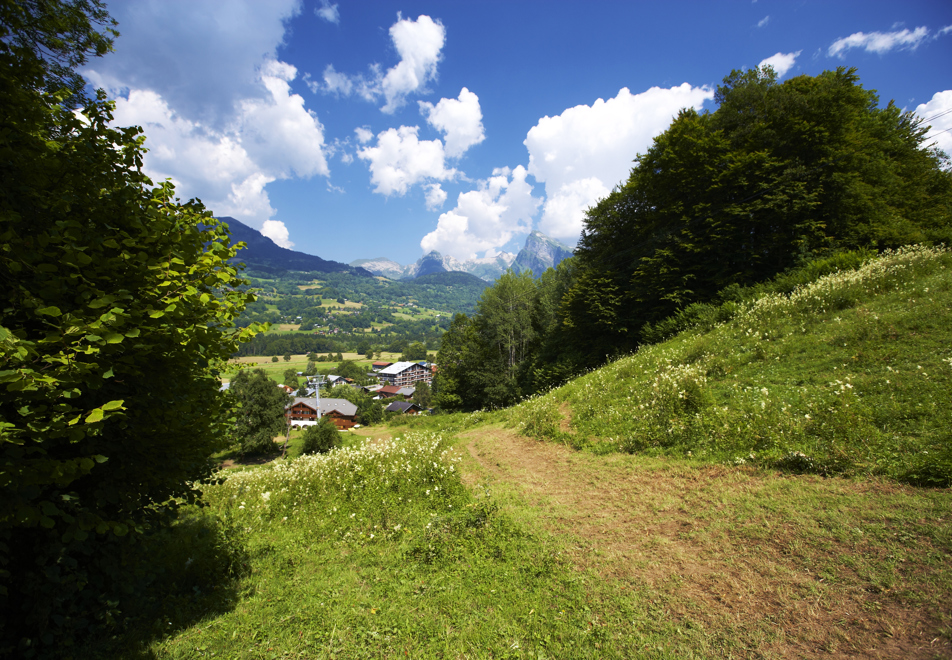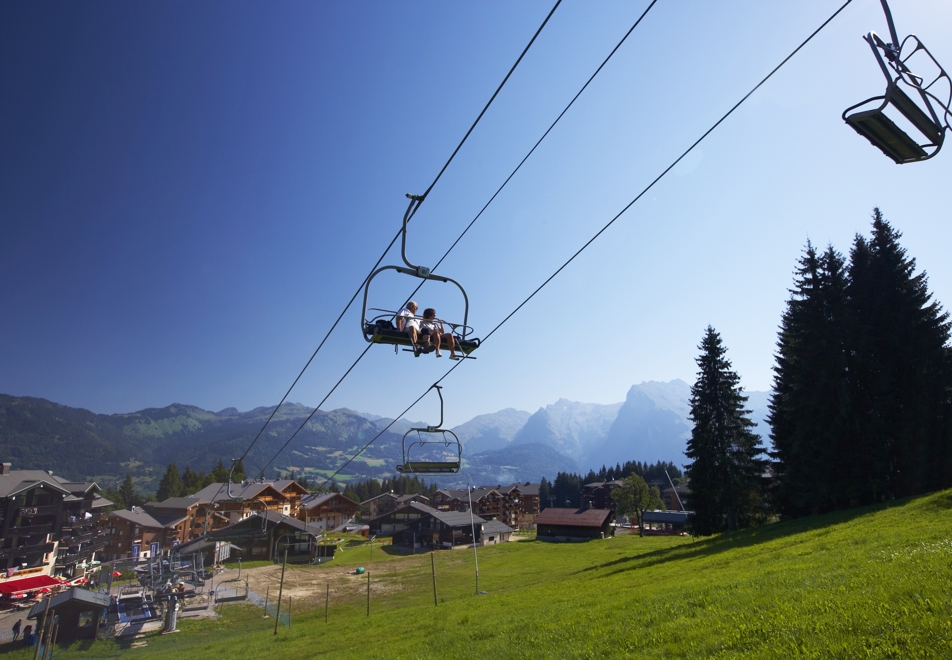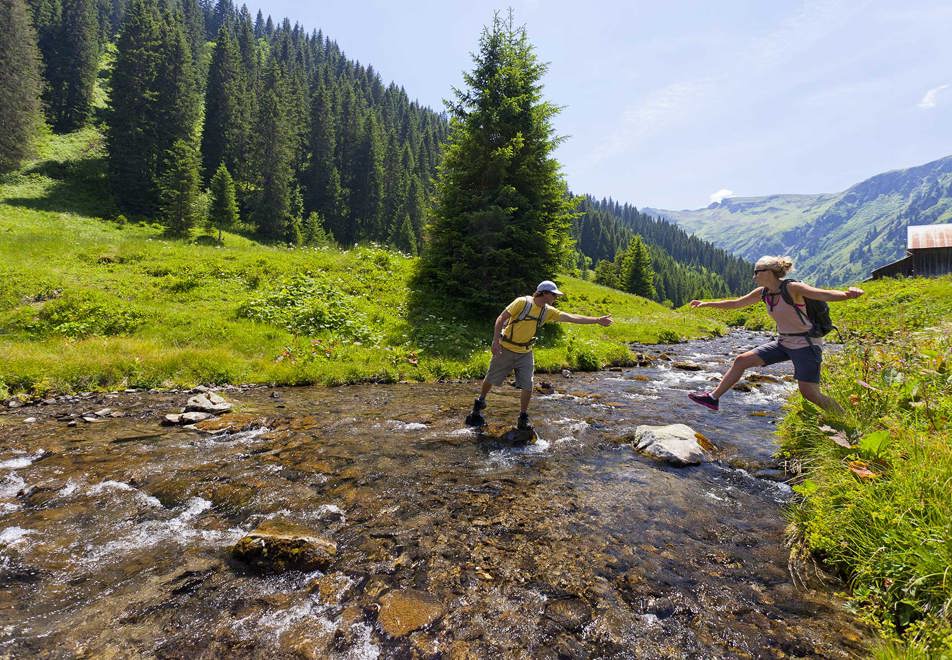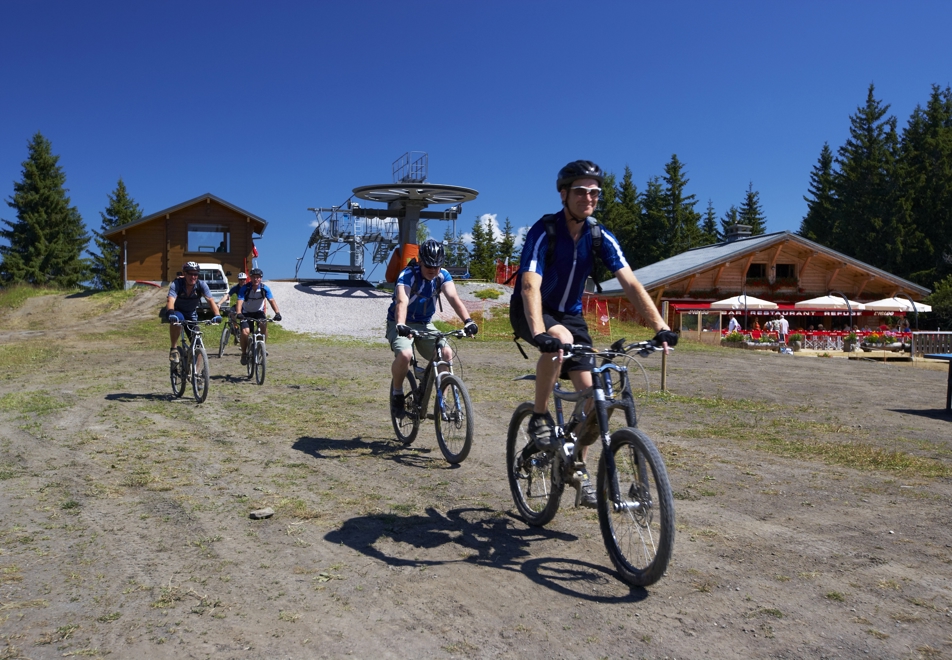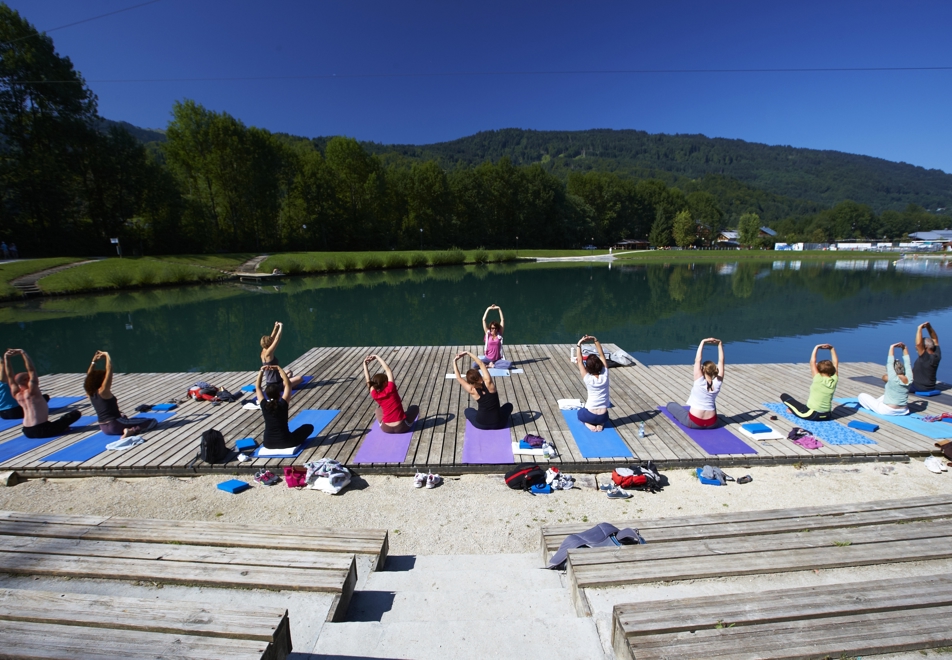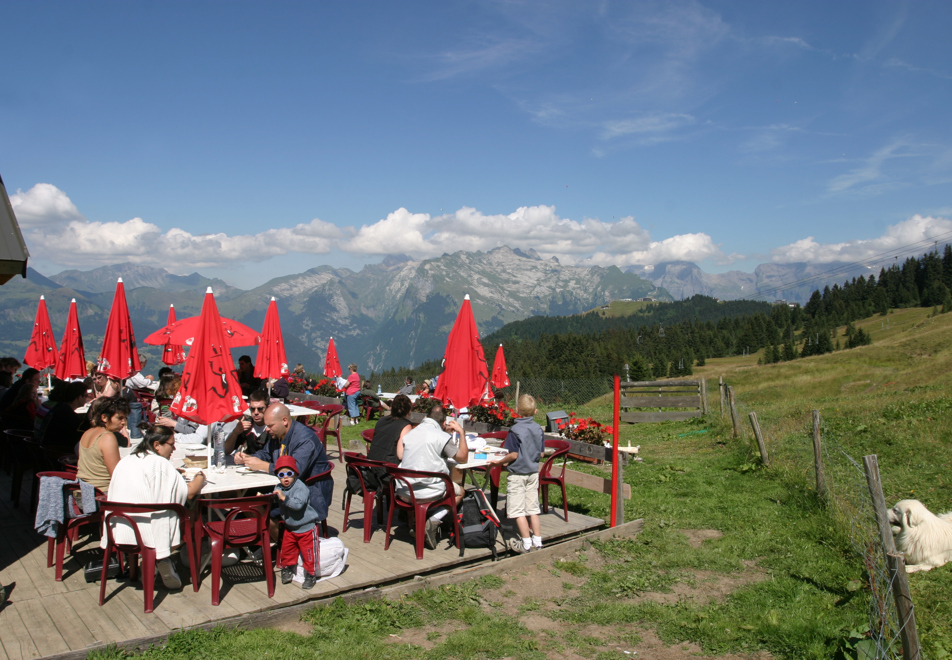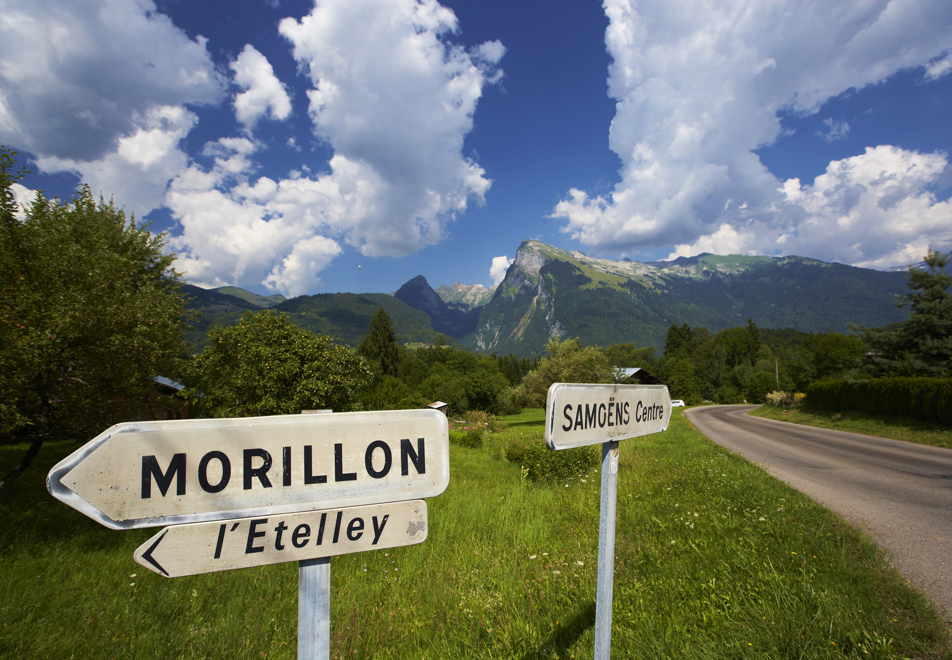 Set in the beautiful Giffre Valley, Morillon is a traditional village with a 16th century church, and has a very friendly atmosphere.
The tourist office is very active and organises lots to keep visitors entertained with wine tastings, concerts, shows, and competitions.
Children can join in most activities, baby chairs can be hired for mountain bikes, and there are some entertainments especially for them, like children's fishing, baby-foot competitions, magic shows and workshops to name a few. Activities and courses can all be arranged through the tourist office in Morillon who are happy to help.
Le Lac Bleu is Morillon's recreational Park. Clear waters reserved for swimming and fishing. Tennis, horse riding, children's play areas, picnic areas. The 18 hole Golf courses at Les Carroz and Les Gets boasts fantastic views, and uncrowded fairways. Other golfing challenges in the area include an 18 hole course at Les Gets, a 9 hole course at Avoriaz, and a practice range at Samoëns with a driving range over water and a putting green.
Value for money restaurants in Morillon make eating out a pleasure while a 'traiteur' produces first class regional food to take away. There is a lively market on Friday mornings in Morillon with local produce at very good prices.
Morillon is an incredibly accessible resort, only a fifteen minute drive from the motorway exit near the TGV train station of Cluses and only 55km from Geneva.
Places of interest in Morillon
·          Le Lac Bleu: Situated beside the Giffre this is Morillon's recreational Park. Clear waters reserved for swimming and fishing. Tennis, horse riding, children's play area, picnic areas.
·          Le Bourg: Around the St Christopher church (16th century) the school and Town Hall, the solid bourgeoise houses have now become commercial premises.
View below for Morillon webcam
http://m.webcam-hd.com/vallee-haut-giffre/morillon-lac-bleu
Carte Morill'1 Pass
Opening the door to the mountains so you can make the most of the activities at good value. This free individual personnel card is valid throughout your stay and
enables you to access the principle tourist sites within 60 kilometers of Morillon at a reduced rate. Collect your card free from your host partner (if participating) or purchase for the duration of your stay at 1euro per person per day (on sale at the Morillon tourist office).
Morillon Water activities
The river Giffre presents a multitude of water sports on both calm and wild waters. Activities on offer include: rafting, canorafting, airboating and hydrospeeding.
Indiana Rafting, Arcades Building Honoraz, Morillon
+33 (0)4 50 90 15 17 - info@indiana-rafting.com 
www.indiana-rafting.com
Morillon Lac Bleu

 

Recreation Park
• a mountain swimming lake, a beach with lifeguard (July and August), large green spaces.
• ecological ice rink open in the evening
• trampolines
• horse 'trekking'
• a picnic area, children's playground, petanque, beach volleyball and mini golf 50 meters.
The Lac Bleu leisure centre is 500m from the main resort. The sandy beach, shaded lawns and benches allow you to enjoy the view or keep an eye on your children.
This recreational park has free entry.
From 01/07 to 30/08: open every day (from 13:00 to 19:00).
Morillon Adventure Park
Adventure trail - The Lac Bleu adventurers
Base de loisirs du Lac Bleu
74440 Morillon
+33 (0)6 24 79 25 99 - info@les-aventuriers-du-lac.com
The Lac Bleu forest trail lets you climb trees as a family, up to 15m high in complete safety (120m zipwire, Tarzan leap, nets, etc.). All courses meet European standards and are monitored by staff. 
Families can participate in the new (2016) interactive game, developed in collaboration with the natural reserve of Sixt. Gather information scattered on the course on the theme of fauna and flora of our mountains and answer the questionnaire - tailored to the age of adventurers.
Picnic area by the Giffre. Next to "La Covagne" bar/restaurant Parking nearby Public toilets nearby.
Morillon Lifts
Some lifts are open in summer to pedestrians and mountain bikers. The gondola (on reserve) and chairlifts Esserts and Bergin at Morillon 1100 are open in July and August. 
Contacts for activities in Morillon area
Bureau des Guides +33 450 34 43 12 http://www.guidesmontagnes.com (White water,canyoning, rafting, walking, climbing, mountaineering, pot holing, via ferrata)
Adventures Payraud +33 450 93 63 63 www.adventurespayraud.com
(White water, cano-rafting, rafting)
Ecolorado Rafting +33 450 34 45 26 www.ecolorado-rafting.com
(All water activities)
Espace Montagne +33 5 45 21 84 57 www.espacemontagne.fr
(All water activities, climbing, mountaineering, potholing, via ferrata)
Sixt aventure passion +33 450 34 16 85 www.hautesavoie-rafting.com
(Canoing, kayak, airboat, rafting, canyoning, walking, climbing, mountaineering, via ferrata
Air Samoens +33 450 34 95 80 www.parapente-samoens.com (paragliding)
Indiana Parc +33 450 74 01 88 www.indianaventures.com
Sport 2000 +33 450 34 42 14
Morillon Paragliding
From Cluses take the direction of Chatillon (Taninges Avoriaz) Chatillon pass, turn right towards St Sigismund. At St Sigismund, continue towards the plateau Agy. The area is located next to the antenna relay Agy. Open from 01/03 to 30/09 depending on weather conditions.
Helicopter skiing
An unusual way of skiing off-piste in fabulous spots in Switzerland and Italy.
Tel: +33 (0)4 50 34 43 12
Rafting
The Giffre lends itself particularly well to white-water sports. Combining calm and moderate stretches with others that are rapid and foaming, the diversity of this river is what makes it so good. The Giffre can be navigated from Sixt, Samoëns and as far as Morillon, which is a 10km trip. 
Tel: 06 80 72 09 53
Tel: 04 50 90 15 17
Fatscoot rental
This scooter has a look of remover! .... wide down tires, disc brakes, telescopic forks. With your Fatscoot, you go down the slopes, after a climb in the chairlift. -in sports mode: full of sensations with a handy and powerful machine. -in casual mode: comfort and stability, you enjoy at your own pace. Sensations for the whole family!
Tel: 04 50 90 18 90
Please note:

All the above information is for information only. For the most up-to-date information please visit the resort tourist office website. All prices for activities are in local currency (€ Euros) and are bookable and payable locally in resort.
Morillon Tourist Office
Tel +33 (0)4 50 90 15 76
Off season: Mon-Fri from 9h to 12h - 14h to 18h.
Bars, restaurants, cinema, shops.
Mountain Restaurants
Ferme de la Vieille: +33 (0)6 17 83 45 37
La ferme de la Vieille is situated at Morillon à 1700 m. Accessible via foot or chairlift.  The terrace offers great views over la vallée du Giffre.
L'Igloo +33 (0)4 50 90 14 31
Traditional cuisine
Restaurants & Bars
Le Bon Coin +33 (0)4 50 90 10 57
Bar and concerts.
Le Bois du Seigneur +33 (0)4 50 34 27 40
Savoyarde specialities
From Monday - Saturday evening on reservation.
Restaurant Le Caribou +33 (0)4 50 90 74 86
Savoyarde cuisine, cocktail bar, interior and exterior areas, free WIFI 
www.restaurantlecaribou.com
Le Yéti +33 (0)4 50 90 11 39
Snacks and pizzas, takeaway
La Covagn +33 (0)4 50 90 11 07
L'Etoile des Neiges +33 (0)4 50 90 46 06
Le Morillon +33 (0)4 50 90 10 32
Restaurant Le Potet +33 (0)4 50 90 19 16
Savoyade cuisine and pizzas
La Terrasse de Verchaix +33 (0)4 50 90 12 67
Inernational and savoyarde cuisine
Le Tourne Pierre +33 (0)4 50 90 13 79
Savoyade cuisine, terrace and parking
Mini-supermarket, cash point, doctors, 1 pharmacy, physiotherapist, hairdresser, laundry/dry cleaning, bakeries, library, several sports shops, and a chocolatier. 
By Road:
Driving distance from Calais to Morillon 537 miles (approx 7hrs30)
From Calais, take A26 Motorway towards Reims and Troyes, then Dijon, Mâcon then 'Autoroute Blanche' Motorway (A40 Mâcon – Cluses) Exit Cluses Scionzier. Follow signs to Samoens. After the Chatillon pass, follow signs to Morillon.
It takes approximately 15 minutes from the motorway exit to Morillon.
By Rail:
Cluses 20km - Shuttle bus to Morillon +33 (0)4 50 98 07 81 or Taxi +33 (0)4 50 34 90 90
www.taxis-du-grand-massif.com
Airports:
Geneva Airport is 59km from Morillon (1 hour)
Shuttle bus (about €64 per pers return children 4-12 half-price)
Chambery is 110km from Morillon (1 ½ hours)
Grenoble is 196km from Morillon (2 hours)
Lyon Saint-Exupéry is 197 km from Morillon (2 hours)
Morillon Airport Transfers
Need an Airport Transfer? Prices from £73 per person based on 4 sharing a private return taxi from Geneva Airport to Morillon Village or from £58 per person to Morillon 1100. Call our reservations team for details on 0844 576 0170 or email reservations@peakretreats.co.uk