D-1: Catch A Slice Of The 2015 Tour De France
Whether you want to cheer on one of the 21 stages of the Tour de France or challenge yourself on the mountain roads it is set to pass through, the world renowned cycling event is back for the 102nd year!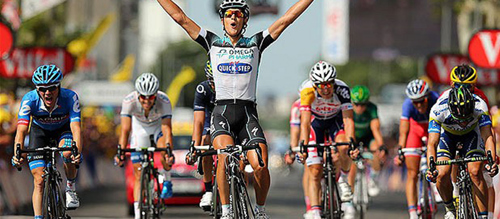 Running from Saturday July 4th to Sunday July 26th 2015, the race kicks off tomorrow in the heart of the Netherlands in the city of Utrecht. The race includes; 9 flat stages, 3 hilly stages, 7 mountain stages, 1 individual time trial, 1 team time trial and 2 rest days.
'Le Tour' covers a total distance of 3,360 kilometres and stage 20 of the race will see it reach the heights of Alpe d'Huez on its penultimate day for a mountain-top finish, before heading to the Champs-Élysées in Paris on the final day.

With a number of mountain stages including 5 summit finishes in and around the French Alps, there are plenty of French resorts to choose from with good quality accommodation that cater for budding cyclists, families, friends and couples.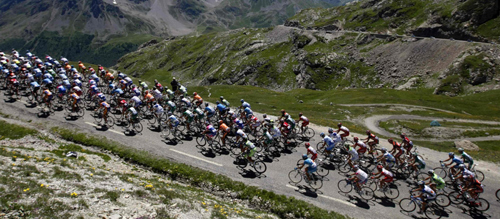 Stage 18 on Thursday, July 23rd passes through Gap and St Jean de Maurienne. Resorts near to St Jean de Maurienne include: Val Cenis, Aussois, Valloire, Bessans, St Sorlin and St Jean.
Stage 19 on Friday, July 24th heads from St Jean de Maurienne to La Toussuire - Les Sybelles.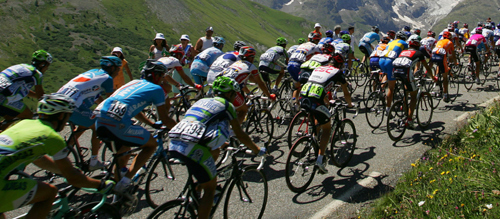 And on the second to last day and stage 20 of the race on Saturday, July 25th, it will go from Modane Valfrejus to Alpe d'Huez. Other resorts close to Alpe d'Huez (Oisans region) include Vaujany and Les Deux Alpes.
If you would rather embark on a mini tour of your own, these resorts offer some of the most breath-taking mountain roads, famous climbs and descents and the largest area of mountain passes in France. Cycling through the French Alps can vary massively in both difficulty and scenery so it is recommended you invest in a good guide book such as "Cycling in the French Alps" from Guide publisher Cicerone.  

For more information on the Tour de France please visit the official website