Top 5 must have ski apps for 2015
Skiing this Easter? Stay on top with our pick of the 5 best ski and snowboard apps to download for 2015
1)  Ski & Snow Report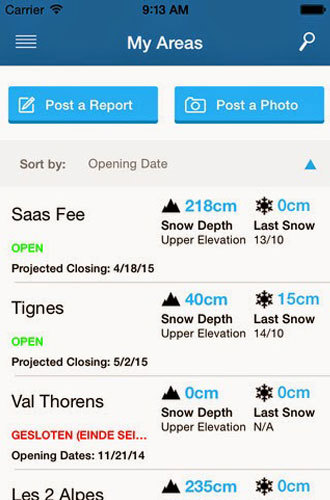 Free download for iPhone and iPad.
- OnTheSnow, the world's leading website for ski and snow conditions, brings you the world's most-downloaded ski and snowboard application.
- Snow Report app brings you current conditions with snow reports at more than 2,000 ski areas around the world, plus features first-hand ski reports from users.
2)  Ski Webcam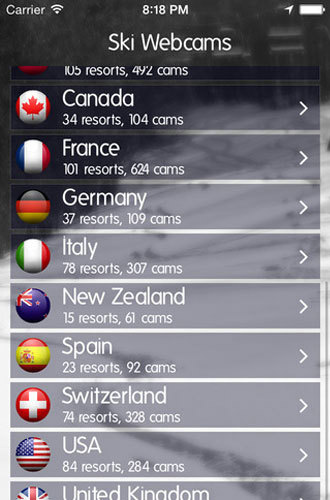 Free download for iPhone and iPad.
- View skiing webcams from around the world with this easy-to-use app. 
- Offers an eye on the slopes showing the current snow and weather conditions at all your favorite resorts. 



Download the app here
3)  Ski Tracks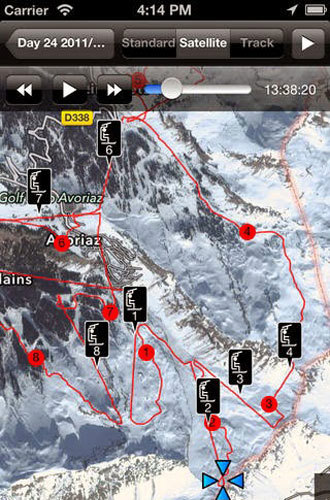 Download for £0.70 on Android.
-  Mobile GPS app that allows you to track your runs, routes, and ele­va­tion all day as you bomb it down some black dia­monds.
-  Over 14 hours of avail­able stor­age, you'll have to resort to night ski­ing to fill up its mem­ory. 
-  You can upload your day's data onto your 

computer

 and get a  

portrait

 

showing

 what your day was like. 
4)  3 Valleys

Free download for iPhone and iPad.
- Provides detailed information about : Courchevel, La Tania, Méribel, Brides-Les-Bains, Les Menuires, Saint Martin deBelleville, Val Thorens and Orelle
- Interactive piste map with live ski lift and ski run openings
- Your geolocation on the ski area
- Webcams and weather forecasts
- Locations of high altitude restaurants, first aid posts and toilets
- Photos and videos as well as details of events.

Download the app here
5) Mont Blanc - Chamonix

Free download for iPhone and iPad.
- New design and new ergonomics.
- New additional areas: Weather.
- Improved Webcams interface with synthetic vision.
- Ski + module redesign: design, improved detail of the day, more playful interface, new challenges.
- Improvements in several other functions.