Staying in Les Deux Alpes
Having been to Les Deux Alpes France for family holidays since I was a kid I always enjoy going back to Les 2 Alps as is it otherwise called.
Les Deux Alps is one of those modern resorts where there is always plenty of sunshine and a Southern Alps feel. Because of its glacier and its altitude you are guaranteed you will always be able to enjoy skiing in Deux Alpes. I also like to go there in August when you can Summer Ski on proper snow.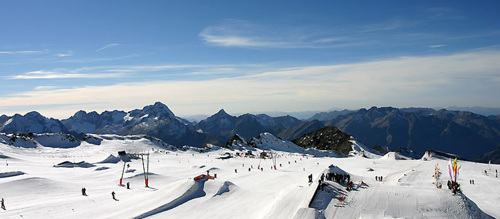 My favourite hotel is Hotel Cote Brune which was totally refurbished recently. It's amazing how it is classed as just two star. That said the French star rating system is only based on technical elements like the number of sqm in the reception area so it bears no correlation with comfort. Cote Brune even beats a certain four star hotel also found in the resort anytime in my view!
I have also stayed at the best self-catering apartment residences in the resort:
Residence Alba
and
Residence Le Cortina
For Winter 2009/2010 the resort have introduced a new exciting idea. For a reasonable cost you can be taken to the nearby ski resort of Alpe d'Huez by helicopter in the morning and brought back in the afternoon.
Whether you want to enjoy skiing and other outdoor activities in winter or in the height of the summer Les Deux Alpes holidays is definitely one I would recommend.