St Patrick's Day Events in the French Alps
Happy St Patrick's Day!
Whether you want to celebrate St Paddy's by hitting the bar, or find some fun elsewhere, take a look at our top picks that will ensure you don't miss out on any of the big events and goings on of the day .... Enjoy!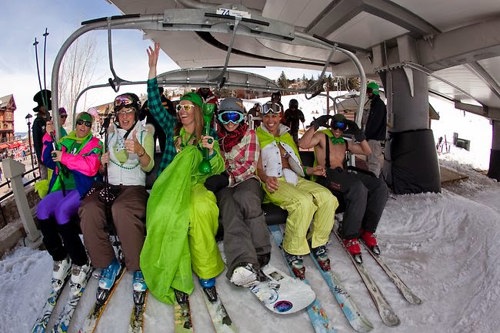 Rock the Pistes – Portes – du – Soleil
Huge game on the slopes in Portes - du – soleil part of rock the pistes festival.
Entrance Free - Just need a valid ski pass for Portes -du -Soleil on 17th or 18th March

 
Meribel World Cup Opening ceremony in the 3 Valleys
Tuesday March 17, from 6pm (La Chaudanne Area / Partners' village)
FIS Alpine Skiing World Cup Finals 2015 Opening Ceremony: Cabaret by the Folie Douce, Torchlight Descent, Paragliders, presentation of the flags of all the nations by the children of the valley. Fireworks.
Map of the event

 
Monkey - Chamonix
What's on?
We could write a whole bunch of gibberish in Irish slang but instead we're just going to tell you what the craic is: 
GuinnessGuinnessGuinnessGuinnessGuinnessGuinnessGuinnessGuinnessGuinnessGuinnessGuinnessGuinnessGuinnessGuinness
Follow Monkey on > Facebook


O'Brian's – Les Deux Alpes
With a happy hour for après ski, regular live music and a dance floor open after 10pm it is a great place to spend the evening.Les Deux Alpes (Village 1800), France

 
Pub Le ski lodge - La Tania
St Patrick's day offer: 4 pints of Murphy's for €15
Follow Pub le ski lodge on > Facebook