All-Inclusive Ski Holidays In Samoëns
We've had a sneak peek of the new all-inclusive Samoëns site!
This is one of the most exciting projects in the Alps for winter 2017/18!  The new all inclusive Samoëns hotel is currently being built in an amazing ski-in/ski-out location with outstanding views across Samoens and the Grand Massif. 
Peak Retreats' Marie-Anne recently visited the building site where she was treated to a tour by Project Manager Steven.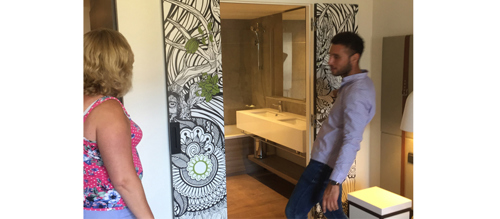 As of July 2017, the exterior is almost finished and workmen are turning their attention to the amazing facilities and internal aspects.
Marie-Anne was impressed, "The speciality restaurants will sit on the top floor with the main buffet dining room below.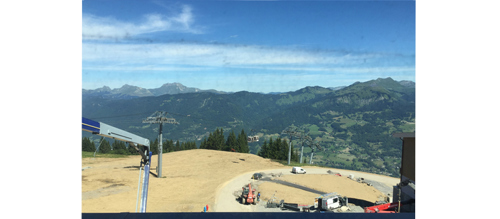 The spa and main Reception will sit below the restaurants, and all of these main areas will share fantastic views.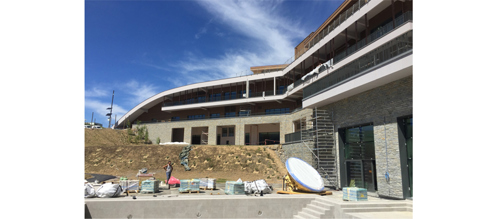 For children, they are building a dining room, a play room with outside children's play/terrace area, and an outside pool (as well as large indoor heated pool with children's paddling pool). The walls each end have contemporary prints on fabric, which make huge murals in the pool area.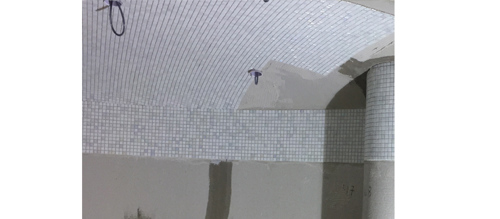 The spa area is to be completed but the mosaic tiling could be seen.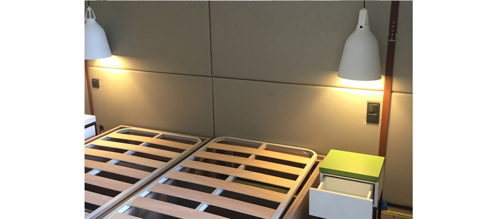 I had to imagine what the rooms look like as currently, they have very little furniture in. However, that said, the standard club room is very nice. I could still see how great the rooms will be when completed!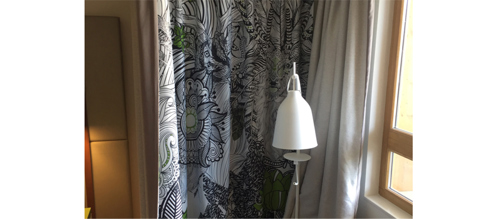 85% of the rooms are interconnecting. Some of the Classic Rooms have balconies and all the Deluxe Rooms have balconies. Some of the Deluxe Rooms inter-connect with Classic Rooms which is a very well-thought-out option for family ski holidays! Most Deluxe Rooms have space for a third single bed for a child, separated by a lovely curtain. 
They have also rebuilt the ESF Ski School chalet to replace the little hut that was there previously. They envisage building five luxury chalets on the slope below the hotel with a piste leading round, under a tunnel bridge and down to the chalets so will be ski 'back to door'.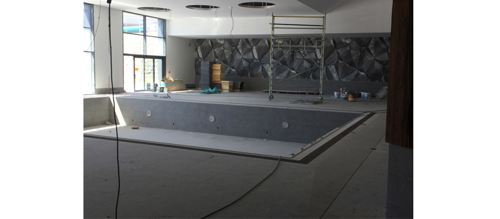 Steven also showed us around the main plant room with all the boilers and filtration for the hotel as well as for the pools, I must say this was very impressive!
Overall it was well-worth a visit!"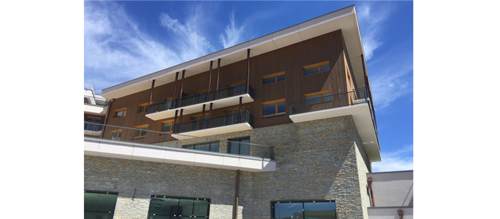 The new all-inclusive hotel is due to open in December 2017.
Back in the UK, Marie-Anne reflects, "This is going to be a very prestigious hotel with exceptional location and 360 degree views of the mountains at this height. It will be a contemporary hotel with a fantastic ethos ensuring all have a great time with easy access to the slopes, the bonus being that it will be approximately an hour's drive from Geneva Airport. I would go there without hesitation!!"