Skiing holidays to France: Why ski Aussois in the Maurienne Valley?
Some of the Peak Retreats team recently visited Aussois and this is my opinion on why you should choose Aussois for your French Alps ski holiday.
Skiing in Aussois
Aussois is an unspoilt, charming village in the Maurienne Valley, France. Aussois is undiscovered by many, but never the less provides endless families with excellent skiing holidays year in, year out. The friendly destination not only provides great skiing for beginners and intermediates but also offers non-skiiers enjoyment through paragliding, dog sledding and tobogganing.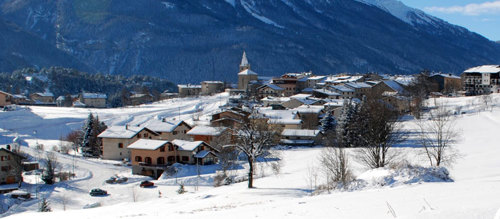 Despite being a smaller resort, Aussois still has a busy calendar of events for Winter 2013/14 including the arrival of Father Christmas, the New Year Eve's torchlight descent and the international dog sledding race.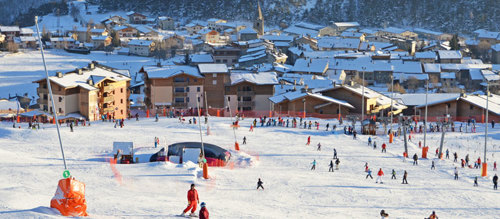 Being not as well known as other larger resorts, the visitors of Aussois ski resort have the advantage of experiencing less crowded, snow sure slopes and shorter queues. Aussois is also great value for money for accommodation, lift passes and ESF ski school. Overall, a superb choice for a family skiing holiday.
Dining in Aussois
Fort Marie-Christine Restaurant
Whilst on an educational to Aussois Village in August this year, a few members of Peak Retreats dined at the gourmet restaurant in Fort Marie-Christine. The restaurant has a lovely traditional feel whilst having a lively atmosphere.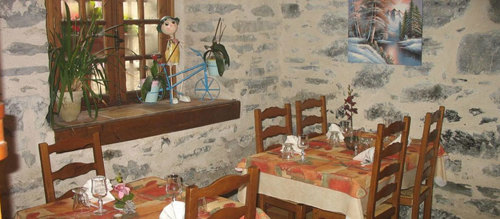 The team were thoroughly pleased with their dinner, with a few trying 'Lapin' for the first time. It is ideal for families who wish to dine out at a unique restaurant one night as it is reasonably priced and is easy access from the resort centre. This really is a must place to visit when you are in Aussois.
Accommodation in Aussois
Les Flocons d'Argent (ski-in/ski-out)
Accommodation Aussois: Peak Retreats offers a range of apartments at Les Flocons d'Argent, a ski in/ski out residence. The eight, south facing chalets are ideally located at the foot of the slopes providing easy access to the snow kindergarten and Aussois ski school meeting point.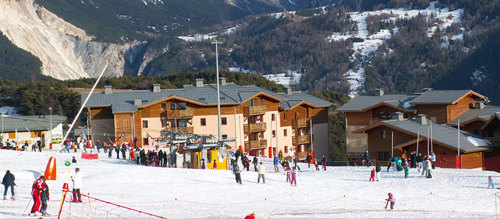 The apartments are well equipped and each one enjoys views of the slopes, the old village or the mountains. As well as its prime position, it is also the only residence in Aussois that has a swimming pool over the Winter. So after a busy day skiing in Aussois, when you are aching and cold, you can ski back to your apartment and relax in the indoor heated swimming pool. Stay here for 7 night self catering from £87 per person including the cost of the Eurotunnel with FlexiPlus upgrade.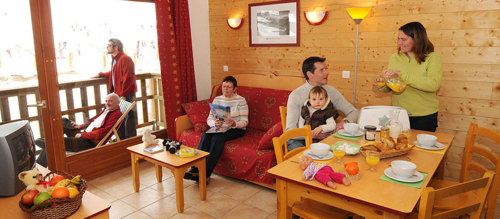 Read our client's Aussois reviews by filtering the results. For further information on Aussois, or Winter ski holidays please visit Peak Retreats or call 0844 576 0123 to speak to one of our French Alps specialists. Find out more about what's happening in the resort this Winter via Aussois Tourist Office website.